Low pressure formed over the deep south early on Monday, February 12th. This system headed eastward into the southeastern United States on Tuesday, February 13th and redeveloped along the Mid-Atlantic coast by Wednesday morning, Valentine's Day. The low rapidly intensified as it passed just south of Long Island during the day. The local area was pummeled with 1 to over 3 feet of snowfall.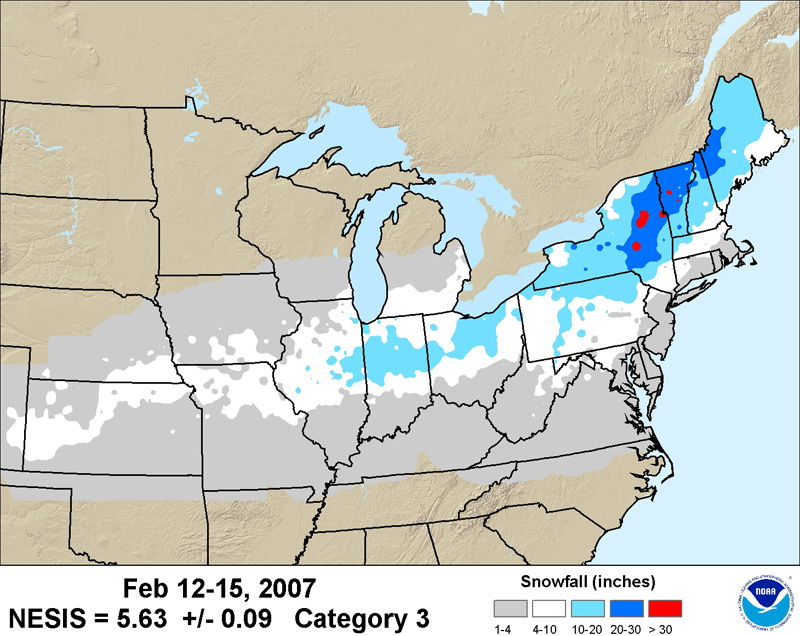 Intense snow bands developed resulting in snowfall rates of 2 to 4 inches an hour with localized amounts of 6 inches an hour occurring. Blowing and drifting occurred in the Capital District making some roads impassable. Some motorists abandoned cars in the road. Warmer air moved in aloft at 6000 to 8000 feet resulting in sleet mixing in with the snow at Albany and to the south. Six inches or more of sleet was reported in northwest Connecticut and the southern Berkshires of Massachusetts. Once the storm moved to our east Wednesday afternoon cold air was rapidly drawn back into the area. This storm is one of the greatest snowstorms for February for Albany.
Impact on Albany CWA
The Valentine's Day storm of 2007 was one of the heaviest snowfalls to have ever occurred across the Mohawk Valley and Adirondacks of New York State. This storm was even featured in the December 2010 issue of Adirondack Life Magazine as one of the 10 greatest North Country weather disasters.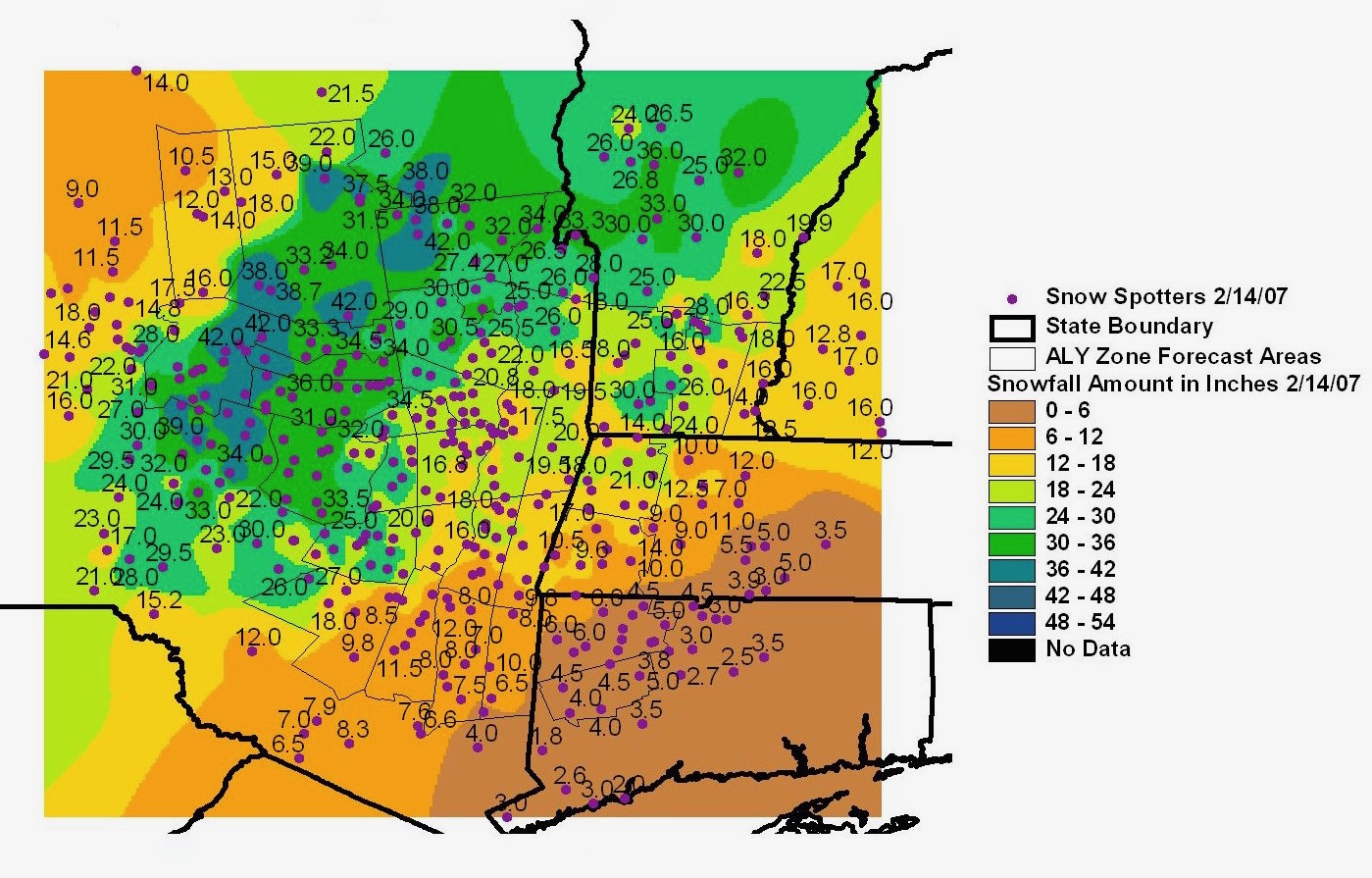 What separated this storm from many other snowstorms that impacted the region over the years was the very intense band of heavy snow which yielded snowfall rates of 4 to 6 inches per hour and lasted for up to 6 hours. The snowstorm in most areas was over in 18 hours.
Some pictures of the snowfall gathered by the National Weather Service a time lapse video of 6 inch per hour snowfall at North River, NY as well as photos showing snow drifts to 14 feet. In total there were 6 locations in the Albany Forecast area which reported 40 inches or more of snowfall.
NESIS: Category 3 – Major.
NYSkiBlog's coverage of the storm.
---
Sources:
• www.ncdc.noaa.gov
• weather.gov/aly/