Ski Day 5: It was snowing last night when I got to the cabin. It snowed pretty hard most of the night.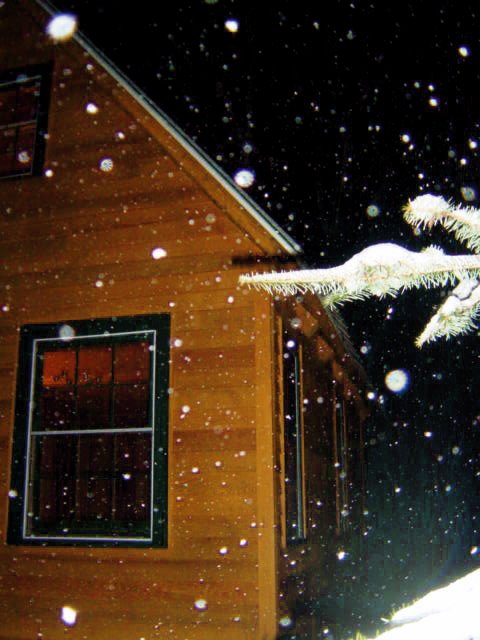 I'd say we got about 8 or 9 inches by morning. I couldn't sleep. I was constantly waking up and shining a headlamp out side to see if it was still snowing. It was. All snow up until 5:00 am which was when finally just got up.
At 7:30 I walked down the path. A little crunch. In the last hour or so some sleet had fallen. I drove down the road towards the mountain. There were some turkeys in the road. When I got to the mountain, I got a parking spot valued at $10. The Lodge was empty.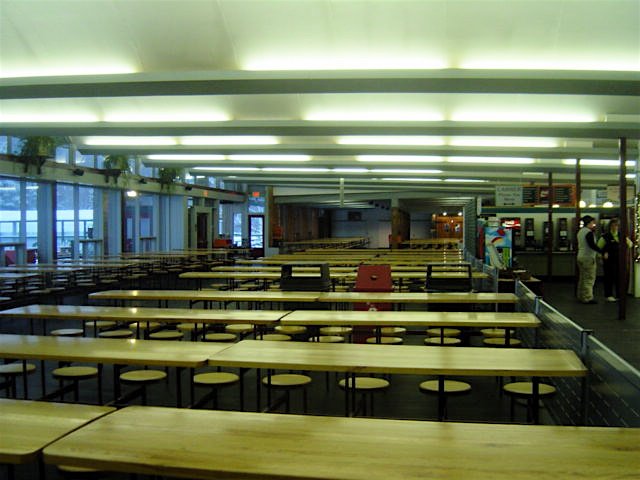 I was on the first Gondi at 8:30. Temp at the base was 32F. It was snowing at the top of Bear Mtn. The path to the summit was roped off, so I hit Foxlair to Sunway. The top of the corduroy on Foxlair was crunchy.
In places where the groomer had been through earlier in the night there was a layer on top that was challenging but fun and manageable. The farther down you went the carvier it was, due to the warmer temps. I snapped a pic of this alpiner on Lower Sunway: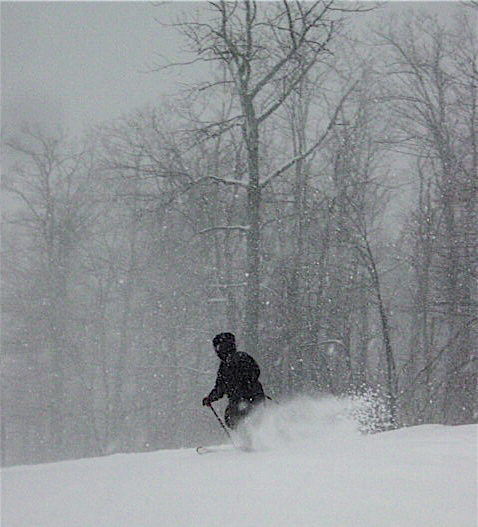 I ran into Shaman and his crew. They're fast, but they are fun, so I tried to stay with them. We headed down on the Cut-Off, which, for some reason, had no tracks on it. Then we rode the Gondi and took the Ruby Run way down to the Straightbrook Chair.
Hawkeye was closed. We found a way to get down from Cloud to Headwaters. After that run, I decided it was prudent to let them go ahead. With a deeper base, I'd have the confidence to go full speed, but today I was holding them back. I hit Cloud to Headwaters two more times. Both skiers left and right had almost the full snowfall on top of a groomed surface. It was a blast meadowskipping down those edges.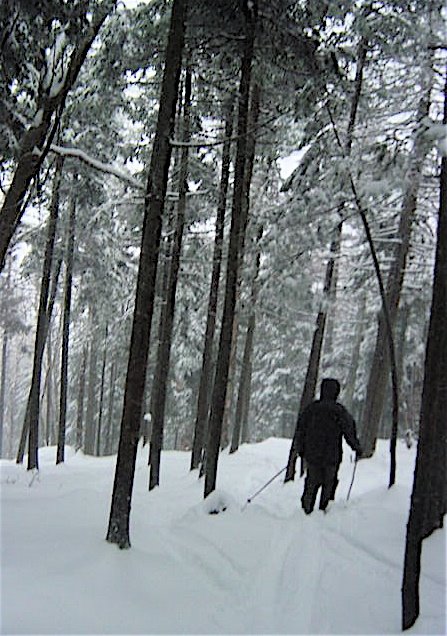 Then Hawkeye opened. It was a mixture of manmade and natural that was really tough for me to ski. The natural parts were fun, the manmade parts weren't too bad. For me, the transitions were brutal. It was snowing hard now, and they were making snow with new tower guns. I met Brian and we skied together for a while. Two runs on the Hawk and we took Tannery down. Topridge was next. It had been open for a while so it was nicely cut up. Some sweet bumps were forming.
We did Pine Knot and Tannery which were also better than usual. Surprisingly not wind scoured. Then … back down to hit Showcase which is now open all the way to the bottom. This was really tough. But also great. There is breakable crust that is impossible, and breakable crust that is totally doable, if you really pay attention. This was doable.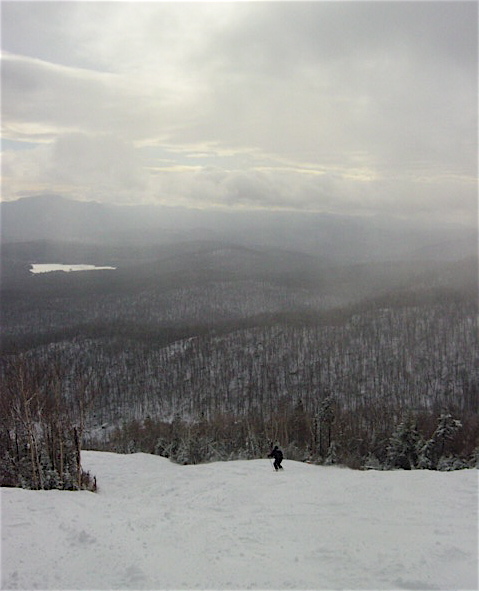 Anywhere someone had already skied was great. All that loose dense new snow was there for the turning. My third run on Sunway was the best groomer run yet, with lots of loose snow everywhere. We took a break for lunch at the saddle.
Skiing with fixed heel skiers wipes me out. After lunch we went our separate ways at the Gondi. At the top of Bear I took Pine Knot down and noticed that Chatiemac was open on all natural snow. That was the highlight of the day.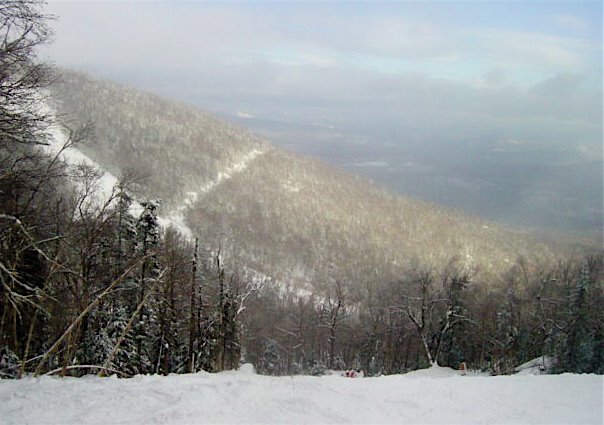 The thing I like most about skiing is feeling natural snow through my skis. Manmade can be fun, but if skiing was done exclusively in manmade snow, I don't think I'd devote so much energy to it. Three more runs on Chatiemac, down Tannery, up Topridge and down Foxlair. Cruised it over to Showcase for one great final run. I called it a day at 3:15. A long, tough, great day.
Tomorrow: Email from Gore marketing, looks like they are really going all out for tomorrow with 8 lifts and 40 trails. Basically everything but the Dark Side and Burnt Ridge. Knowing Gore they are saving the Dark Side for Sunday, so maybe I'll have to stay.