I finally figured out a way to get back in my wife's good graces… take her to Quebec for a week.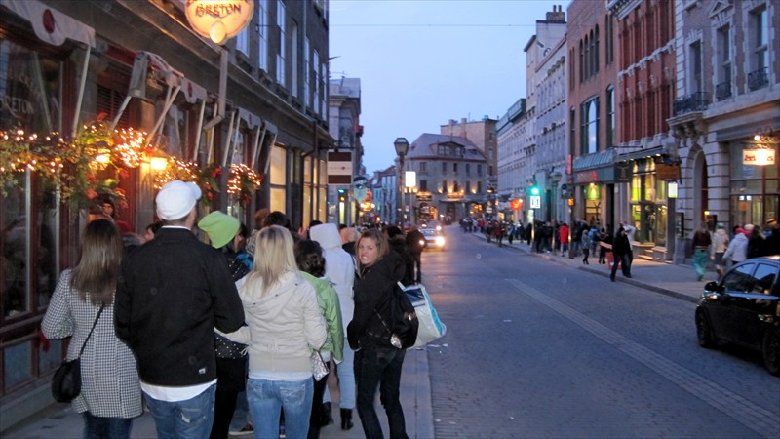 Amazing what being around piles of great restaurants, a cute old town with a decidedly Euro feel, and spring skiing in the sun will do to brighten her disposition.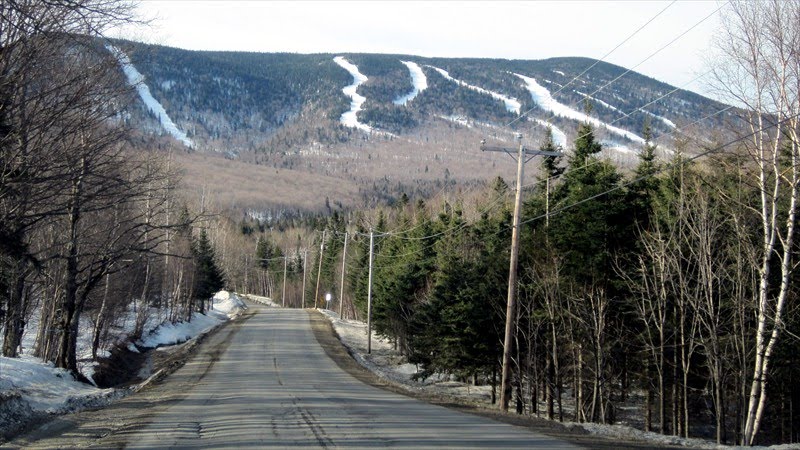 Today, we went to Massif du Sud, a very cool hill with 1,375 verts, a mellow local vibe, a nice, consistent pitch, and lots of tree skiing.
Even though the snow didn't soften up as much as we would have liked due to a hard freeze the night before, it was a fantastic day at a ski area that we'll definitely go back and visit again.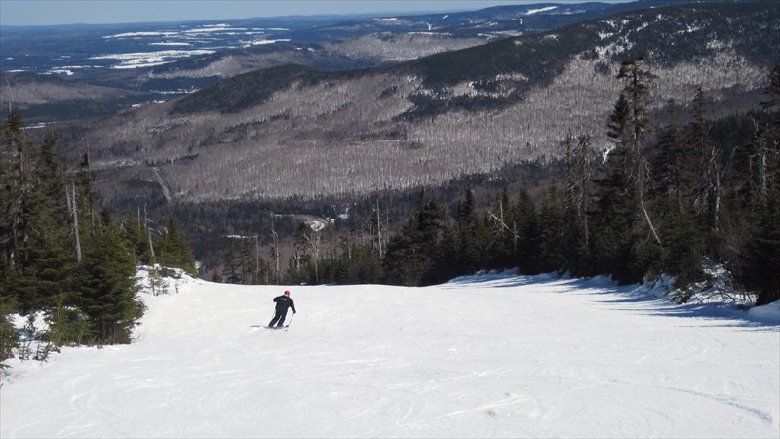 To underscore the skiing-in-the-woods theme at Massif, even the beer comes out of a tree – poured, of course, by a cute Québecoise.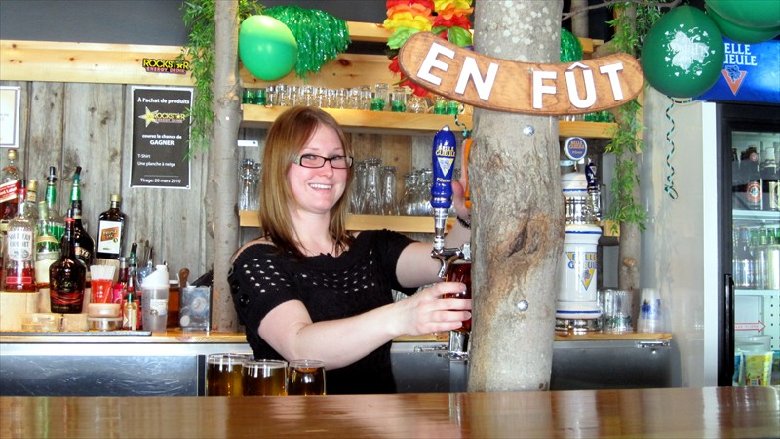 We really liked Massif du Sud –- it's got an intimate, unpretentious, no-industrial-tourism vibe –- and I'd love to go back when the woods are open.