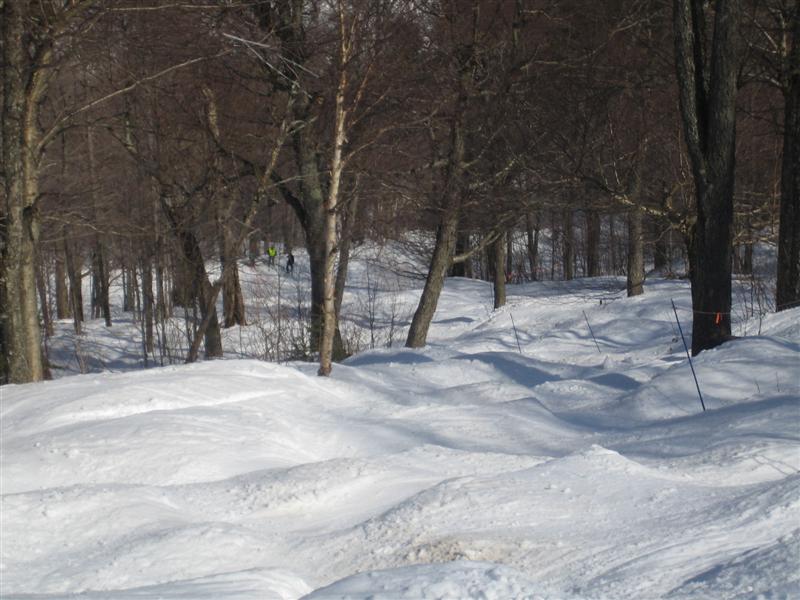 Since my daughter Zoe had no school on Friday, we decided to head to Vermont – Mad River Glen was our destination. Considering Mad makes NO SNOW, the coverage was excellent.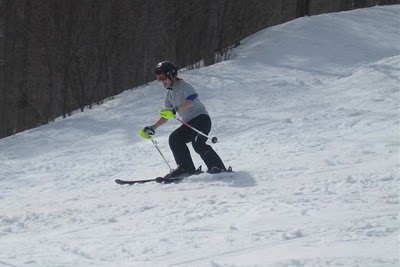 The only green trail on the hill, was the only groomed run. Everything else was wall to wall bumps, but they were perfectly soft. The woods were also bumped but skied beautifully.
Mad River is fascinating and completely fun – nothing cookie-cutter about it. Intermediate trails like Antelope and Catamount would be black diamonds on any other hill in the northeast.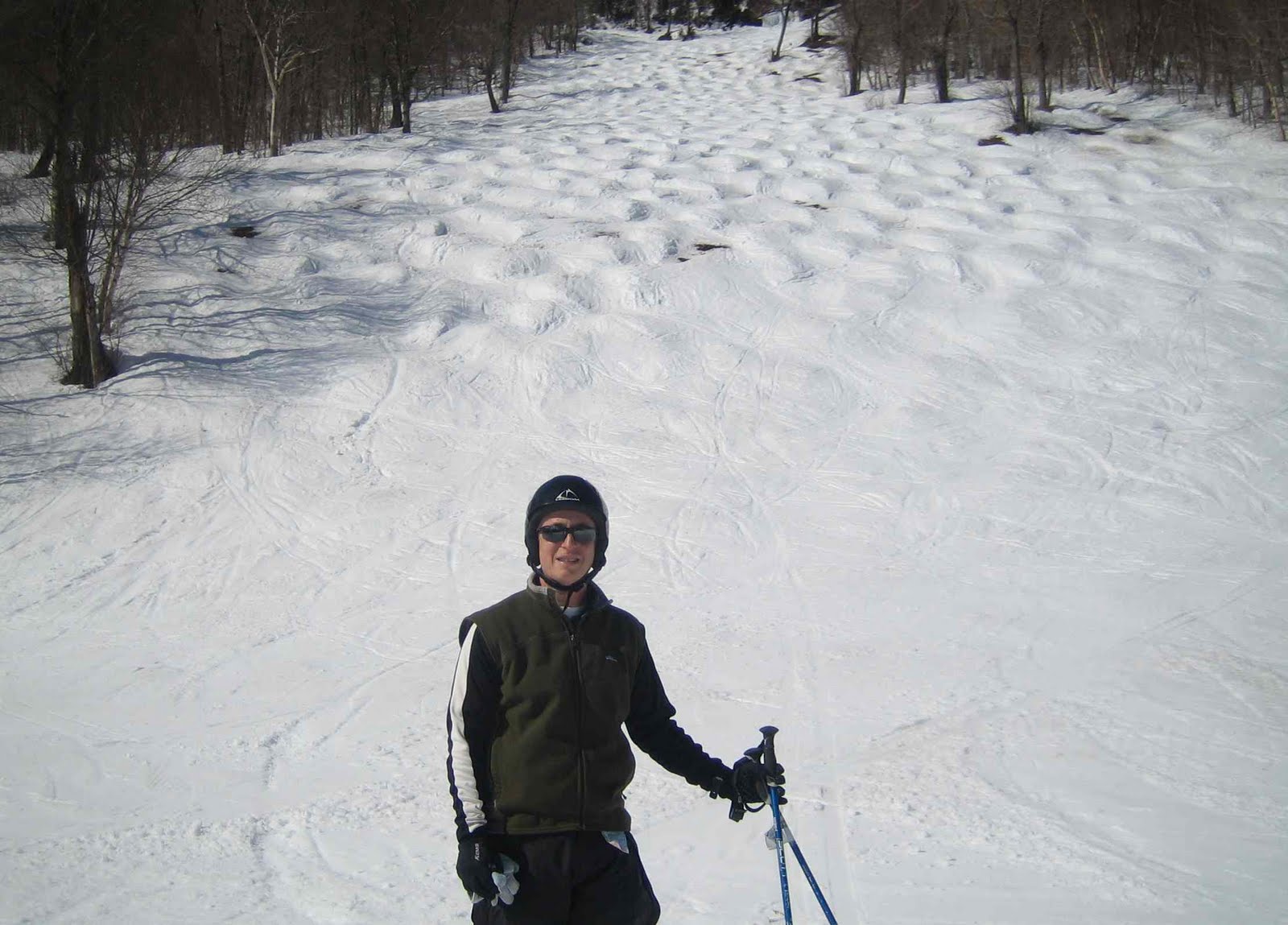 The place has the best vibe of any ski area I've been to. It is definitely my favorite ski area in the northeast.
And Harv … these are YOUR PEOPLE. The place is CRAWLING with Teleskiers. You have GOT to get here.