I'm starting to realize that it almost always makes sense to ski. In the last five seasons, I can't remember a ski day I regret. And I work for my days. I'm 52, married, a dad, with a child in school, from the distant flatlands. Five powder days in a season is good for me.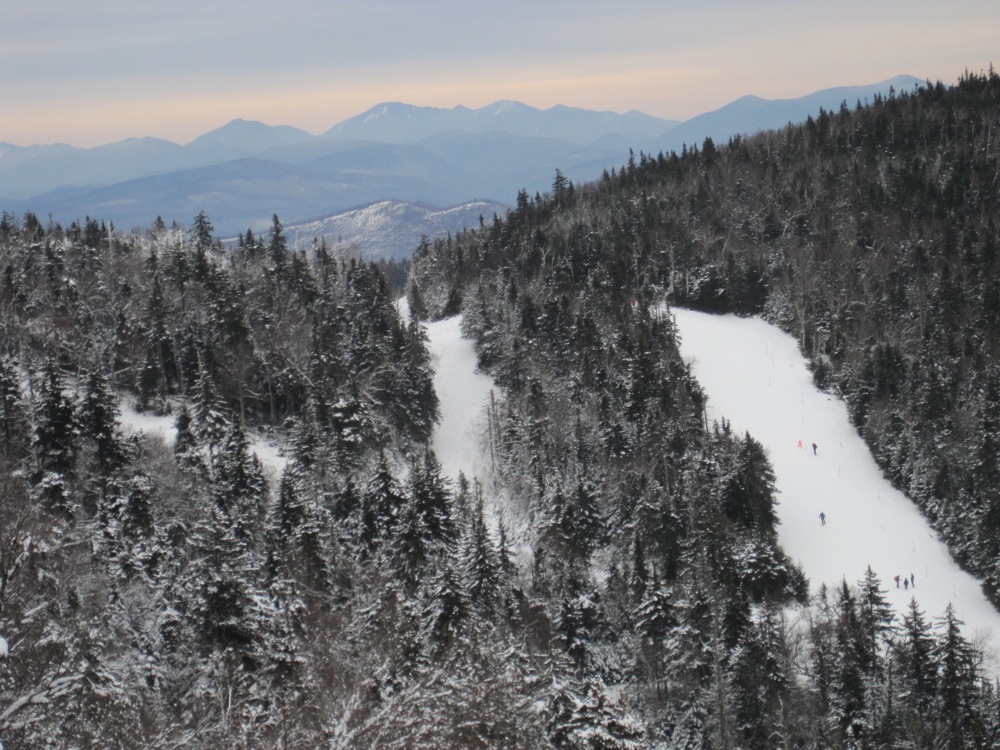 Planning a ski trip over Christmas holiday is always a crap shoot. But, like a lot of guys, I do it for all the reasons listed above, plus there really is nothing we'd rather be doing that week. It's winter vacation and we want to ski.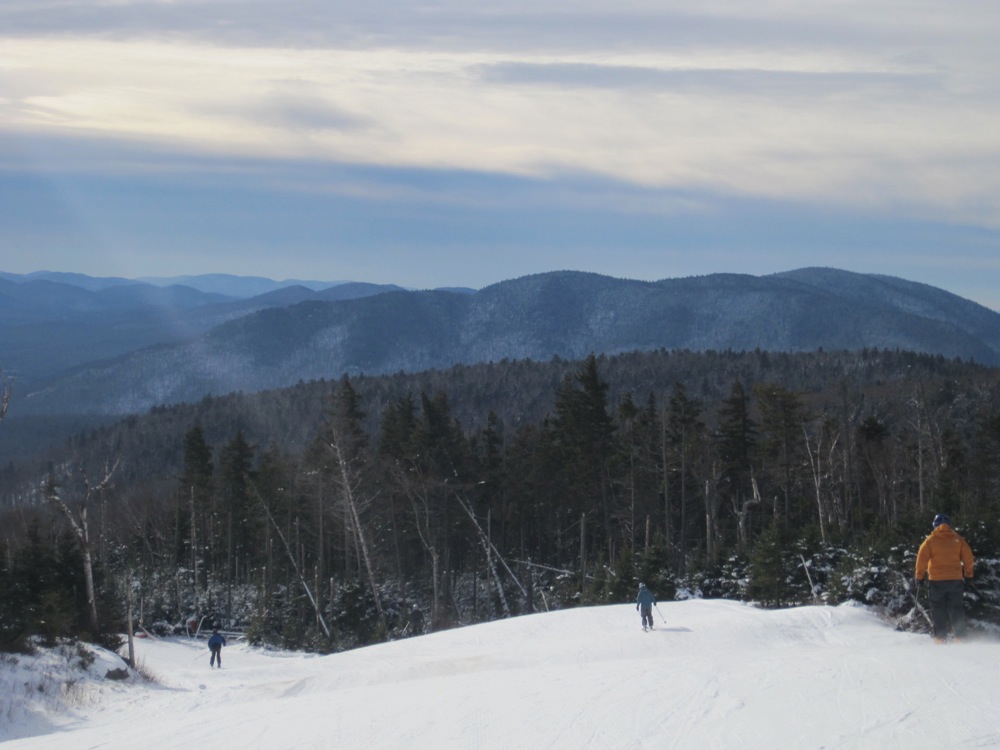 Conditions and terrain offerings were decent at Gore today, in light of the headwinds faced by the entire ski industry. Trails had tough slick spots, but there was loose snow to be found on every run. The day started with a low cloud ceiling and the sun peeking in on the horizon. Skies went from cloudy to sunny to stormy over the course of the day.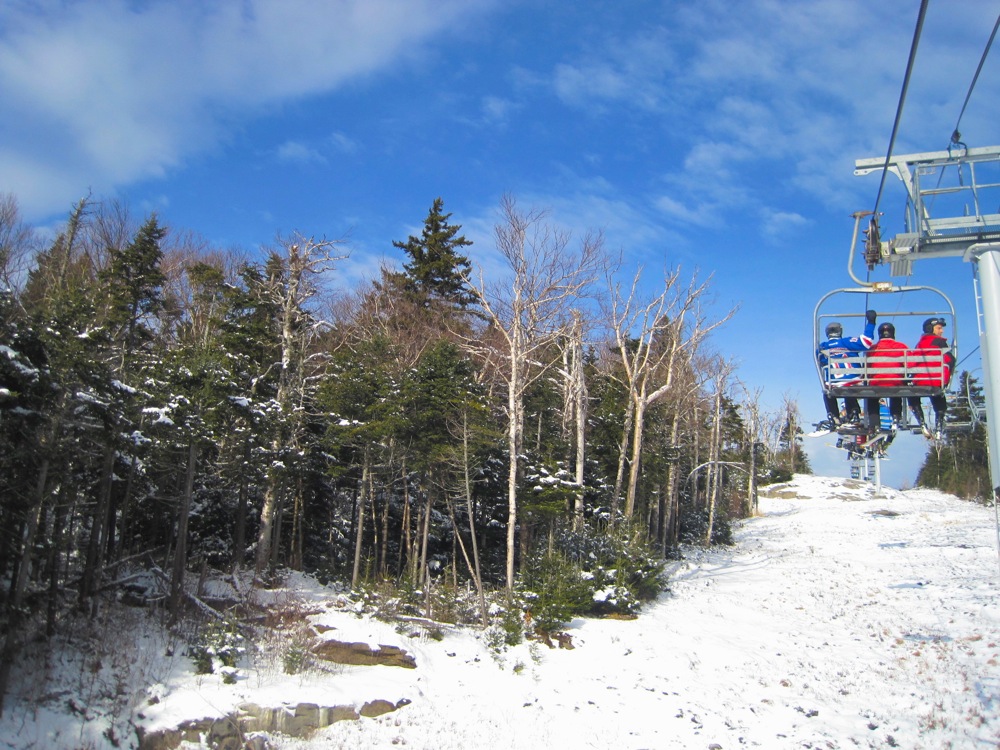 One of the most satisfying parts of the day was watching the women in the family dispense with the hardpacked conditions with ease. Zelda and I skied the morning together while Neve did holiday camp. We skied all three open areas: the summit, Topridge, and the front side. Every trail had challenging sections. Zelda went top-to-bottom on Topridge, stopping only to wait for me.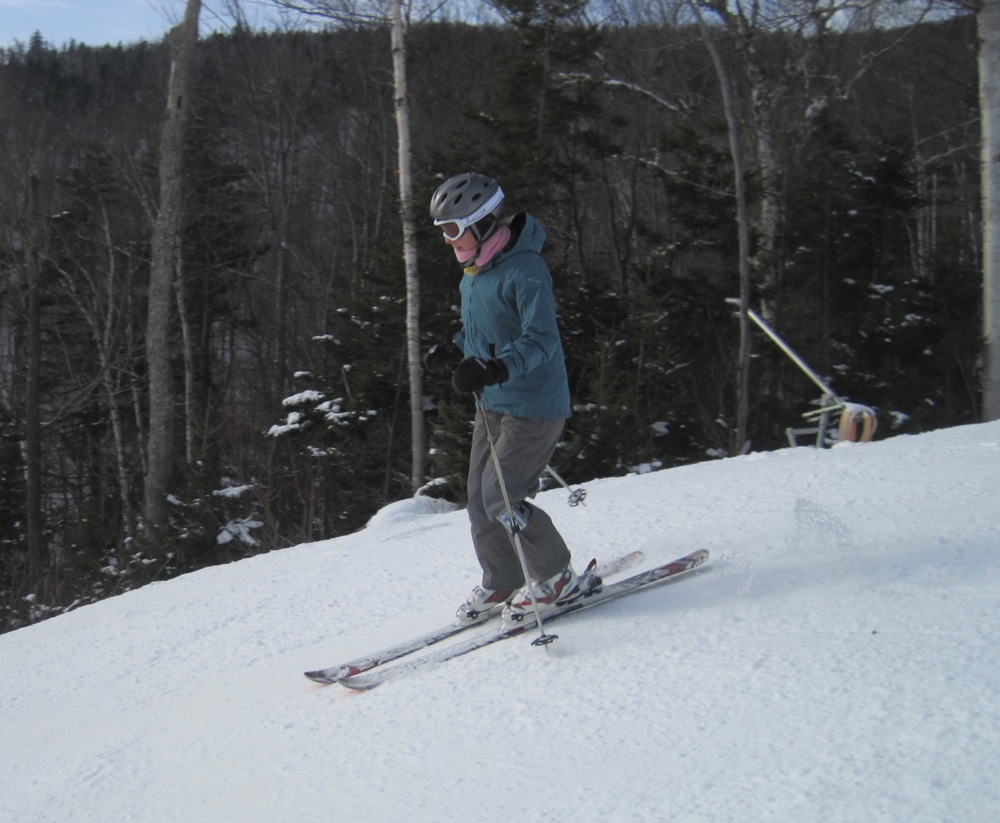 At noon, we skied down to pick up Neve from her lesson. She was absolutely raring to go. We grabbed lunch and then lapped the triple. We cruised down Sunway, Quicksilver, Showcase and Sleighride. Not an ounce of fear in the girl and she really used her edges.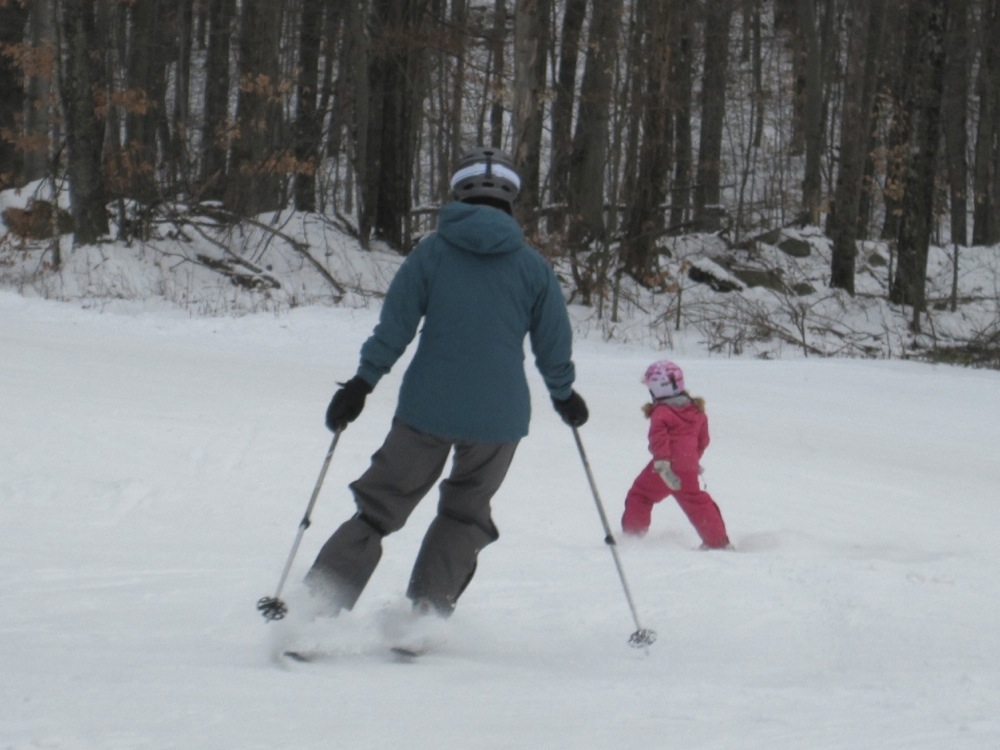 The women called it a day at 2:30. I had 90 minutes to roam. The lower mountain was skiing really well, but a storm was moving in, and I wanted to go back to the summit to fully experience the snowfall. I rode the Gondola, and did two laps on Hawkeye.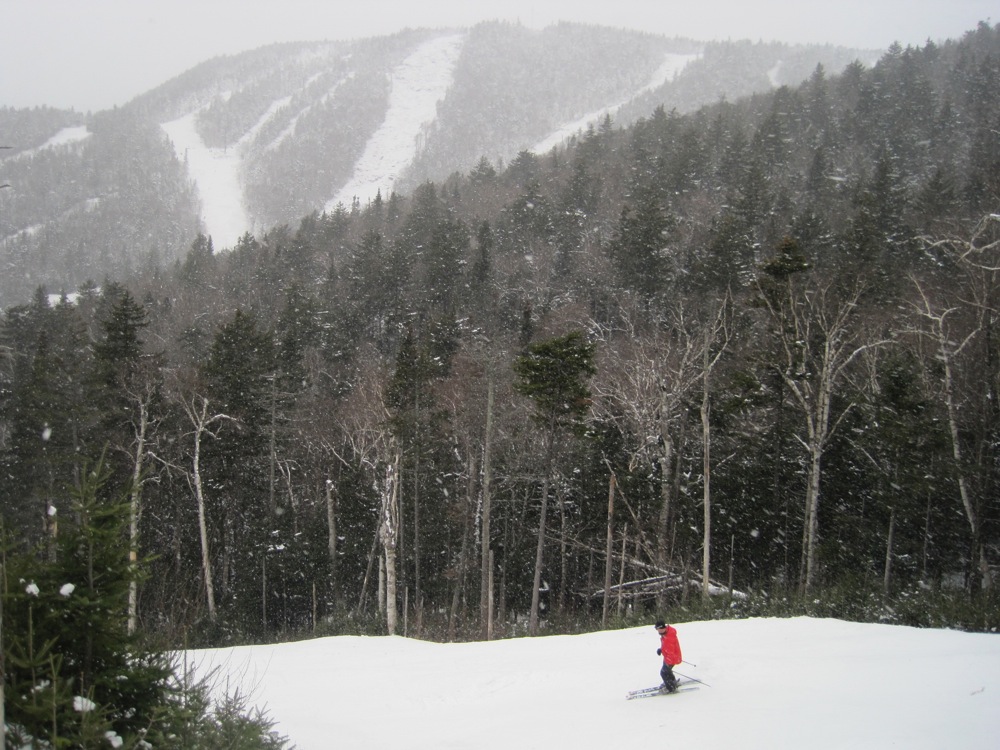 After 3 pm, the mountain was deserted. Snow was piling up on Cloud and there were some nice turns down skiers right. I pulled up at Open Pit to take a look. It was snowing hard, it was cold, and I was alone at the end of the day. It was almost like being on the dark side.