All stories have a beginning, but sometimes it's hard to figure out exactly where the beginning is. Like when you're reading Tolkien, do you start with the Hobbit or the Silmarillion? Episode I or IV?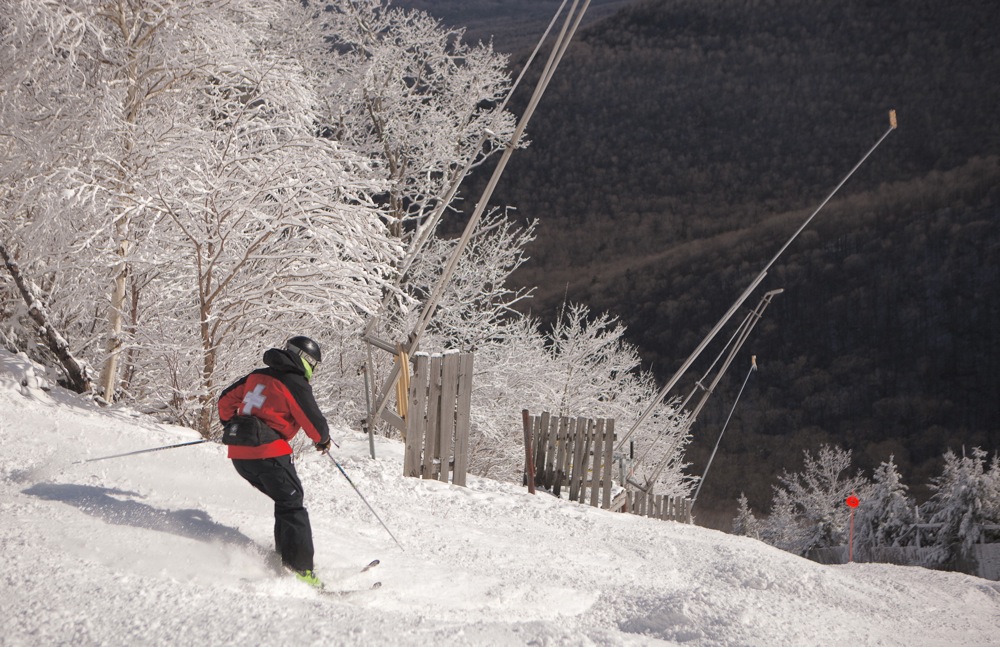 And more personally — was it when I met Amy that I decided to torture her or was it just the other day when I suggested that she come with me on her first day trip to the Catskills? It wasn't easy, but somehow we managed to get out the door before dawn and reap the rewards: Christmas skiing at Hunter good enough to bring her back again.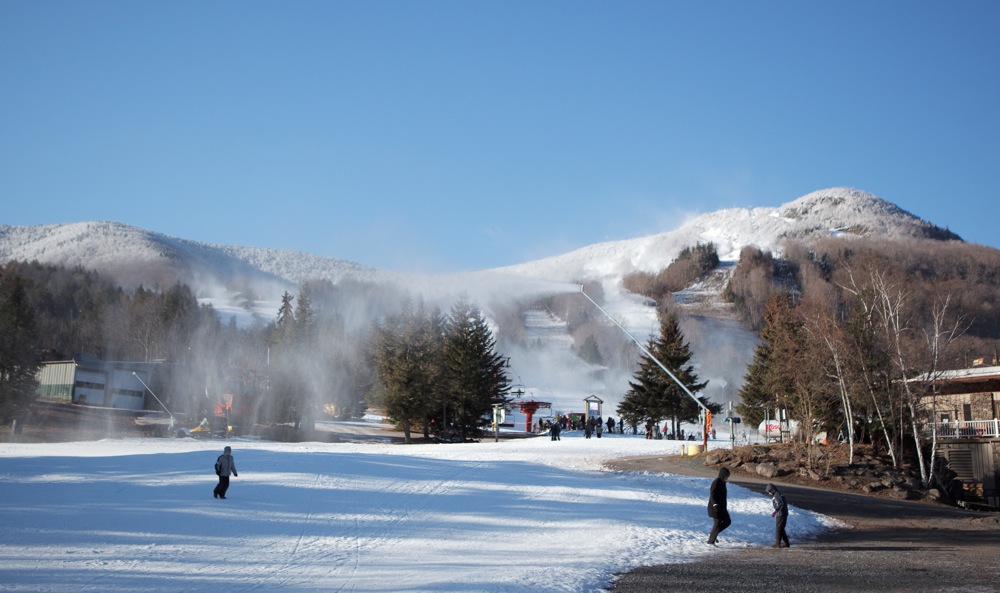 I don't even remember learning how to ski, but it's been fun watching Amy improve. One thing that I'm sure of — the feeling of flying down the hill on snow, for both beginners and experts, is exhilarating. Recognizing this has made the season's limited terrain more fun too. Amy gets the same sense of accomplishment on Belt Parkway that I get from ripping down Left Gully on a pow day.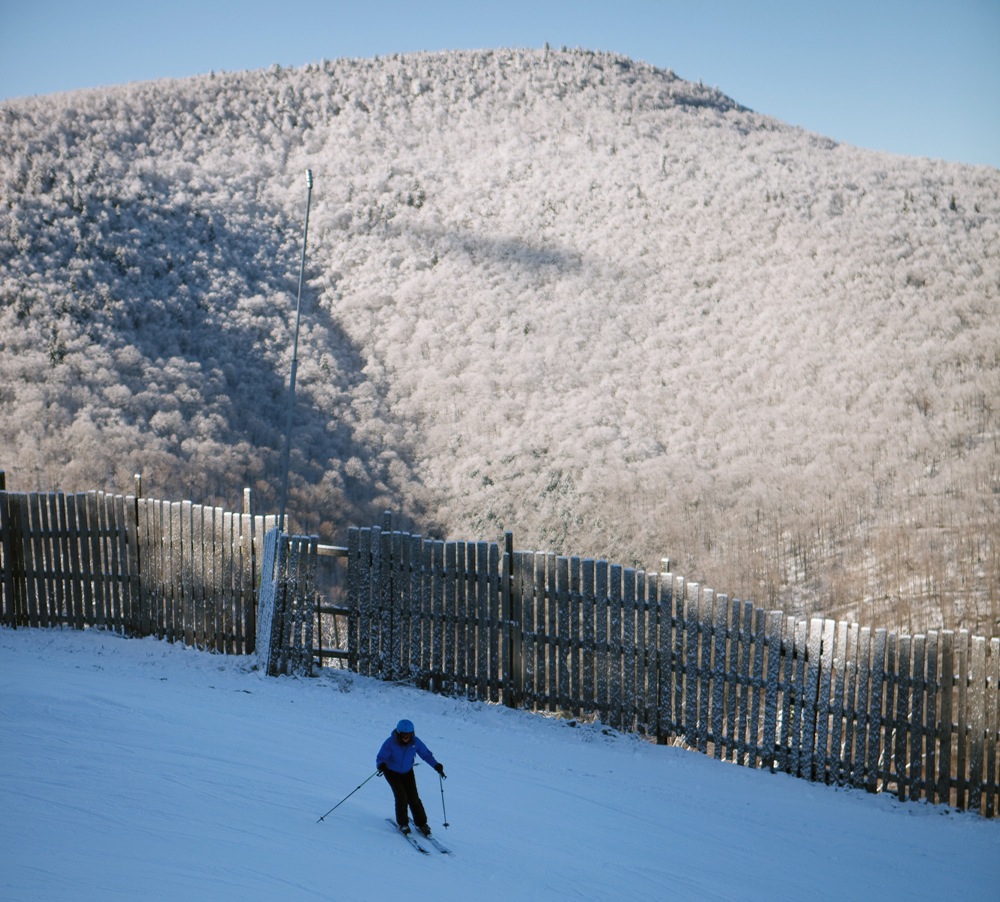 Before too long, Amy was buzzing past the families practicing for torch light parades. We started working our way over towards the big hill. Mossy Brook — a trail I didn't even know existed — was in great shape. Almost everything open was soft and held up through the day. The exceptions yesterday were Belt Parkway and Wayout. It's funny, I always saw Wayout as a road to get to West but it actually has a decent pitch when it's slick.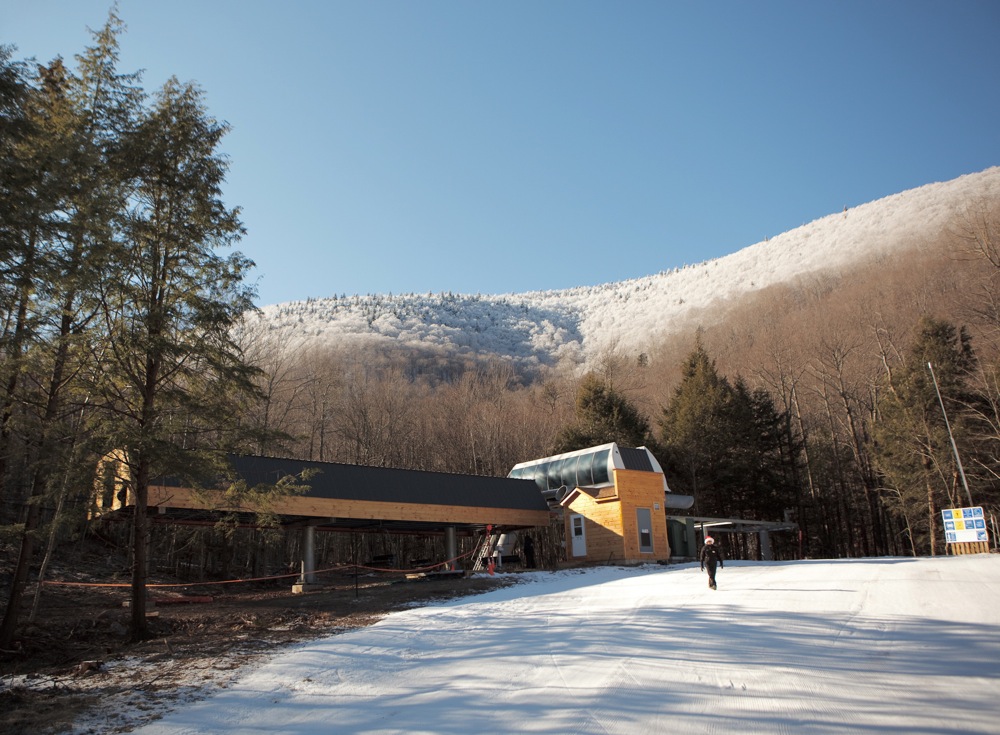 Overall, we were impressed with the snow Hunter has cranked out. Riding the six-pack, we heard a group from Whistler commenting that the skiing was "a little different from back home, but really quite fun." I wouldn't have guessed! Hunter is in great shape right now, conditions have really turned around from last week and ropes are dropping fast.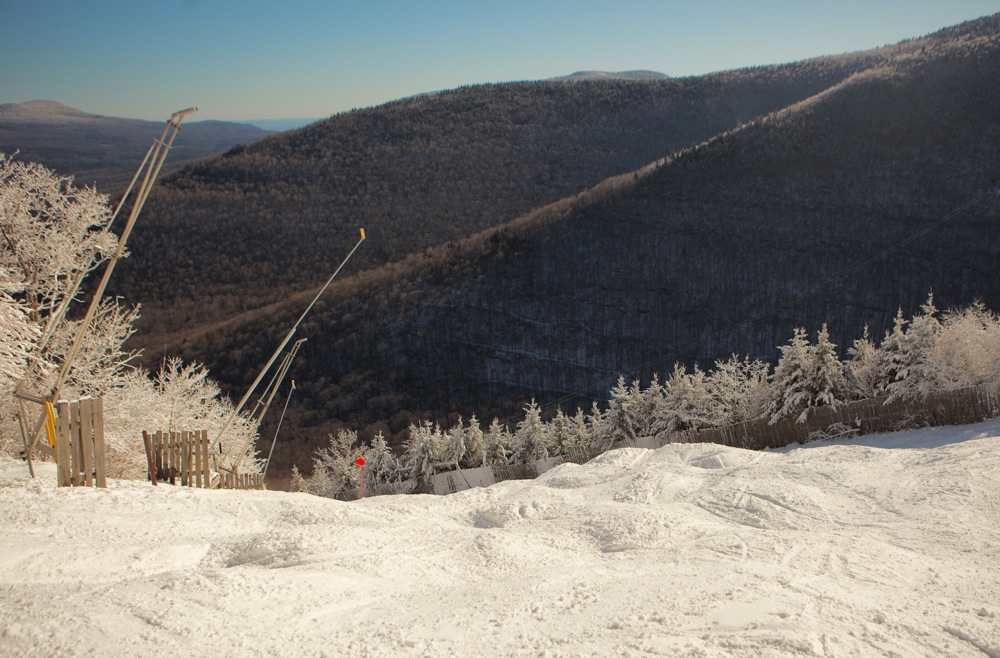 Now it's Ullr's turn. We need some help from above to take it to the next level, and to get the natural-snow-dependent mountains like Hickory and Big Tupper going. May the force be with us.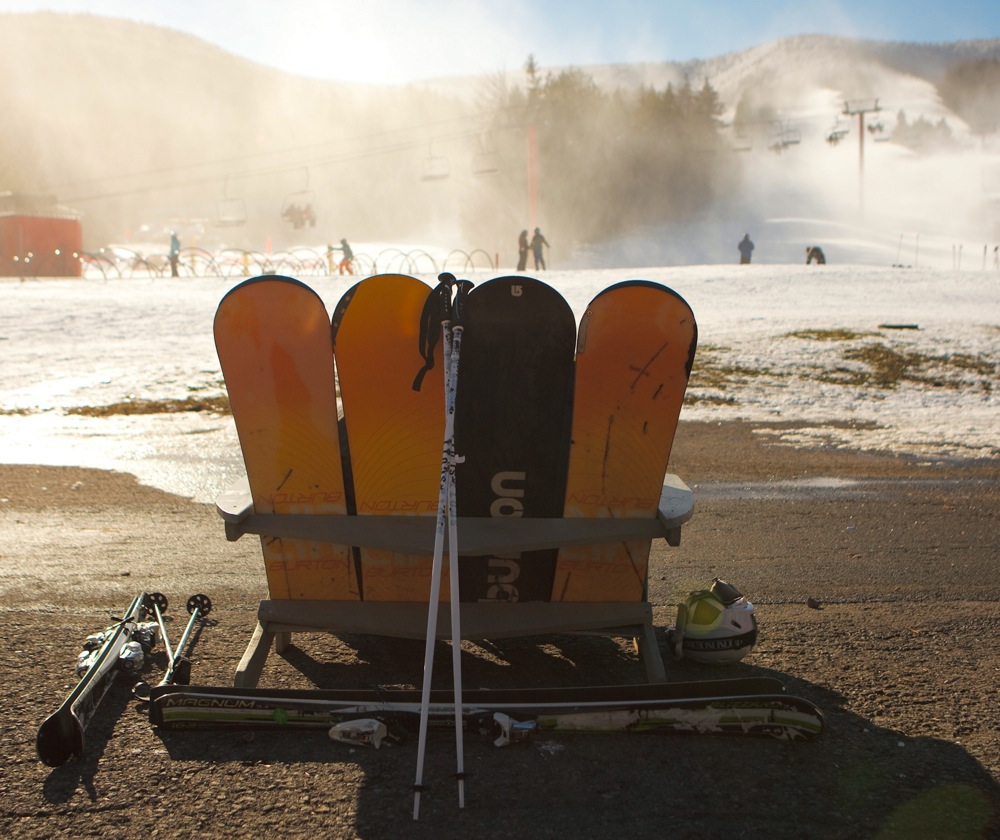 Even when ideal weather is in short supply, you can still have a good time skiing it up in NY. Nothing beats cranking out some turns and then relaxing at the end of the day. It's another universal truth, whether you're riding the Catskills, Whistler, or the ice planet Hoth.