A ski mountain's reputation for management is tied, in part, to temperature and precipitation. There are exceptions but it's certainly easier to be a ski ops genius when it's cold and snowy.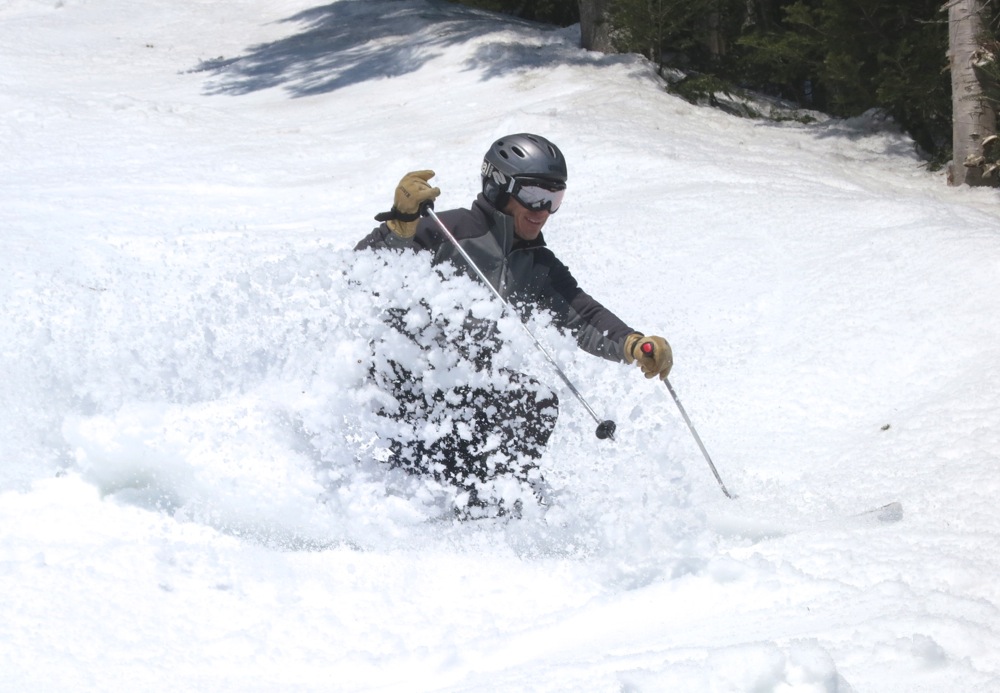 When it comes to spring, base depth is the key, and it's also affected by some factors beyond a GMs control.  Ideally you'll get and/or make enough snow to survive some inevitable spring rain to spin lifts on some warm and sunny weekends, satisfying passholders and selling more passes for the next season.
This season had a quick start, a tough middle and a stellar finish. At Gore season totals for snowfall will come in around average, but much of that total fell after February 1st.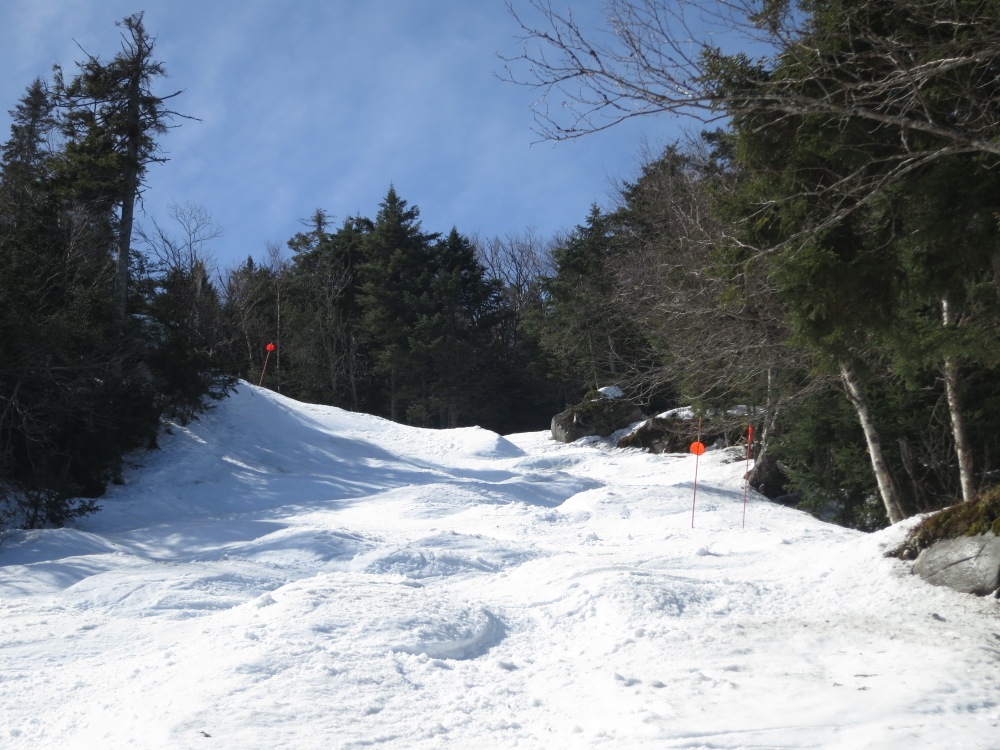 The photo above is remarkable: Lower Steilhang's headwall without a bare spot on April 10.  Maybe even more incredible was the wall-to-wall coverage almost 2000 feet below at the gondola base.
There are some good signs at Gore beyond snow cover.  I heard some positive comments this year on mid-week lift ops, notably that the North Chair spun more often to take advantage of the new connection from Burnt Ridge.  And Gore pumped 15% more water than they did in 2012-13. With recent technology upgrades that translated into even more snow.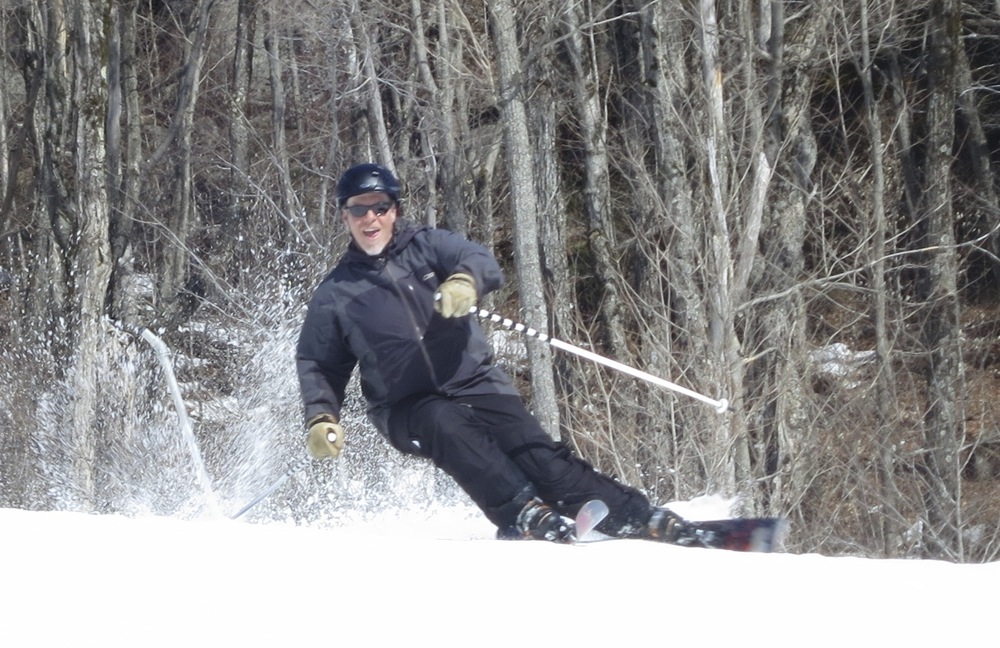 Last week the lift schedule and grooming were solid.  With no lines anywhere on the mountain, Gore ran four lifts mid-week: The Gondola, Topridge, Straightbrook and High Peaks. The North was added for the weekend.
This lift combo allows motivated skiers to access a majority of the mountain.  Conditions were exceptional for April or any date.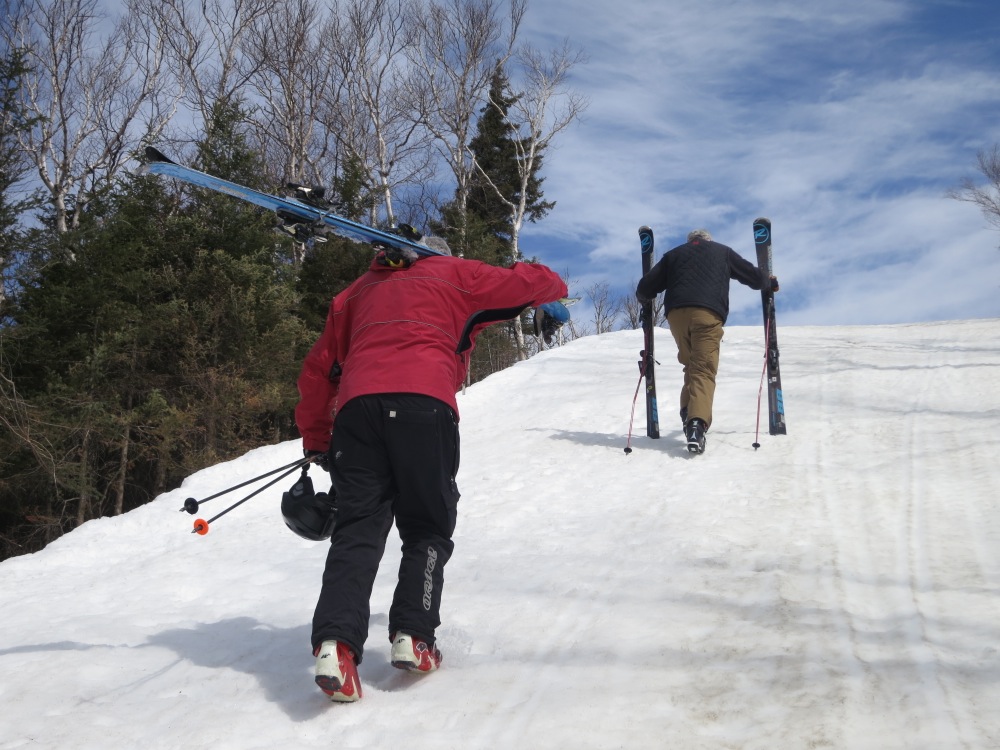 Personally I was hoping this mid-week romp at Gore would help me forget some of the s
now I missed (think Vulcan). It's a fact, I can't ski as much as I'd like and sometimes it makes me cranky.
My response: I went all out. Up before dawn in the flatlands last Thursday, I drove straight to the mountain to ski. I skied all day in the blissful sunshine for three days. The snow and weather were beautiful.
Almost by definition, spring skiers are hardcore.  The rippers I skied with were no exception, a demanding bunch for sure. Everyone I skied with was excited about the snow and the mountain's push to serve it up. It's great to see Gore go deep into the spring.
I came away from my trip thinking the mountain is poised to take off.  Gore is in a cool emerging ski town that is relatively close to the Albany and New York metros. It's got a huge amount and variety of terrain served by vastly improved snowmaking.  Each season more are discovering Gore Mountain.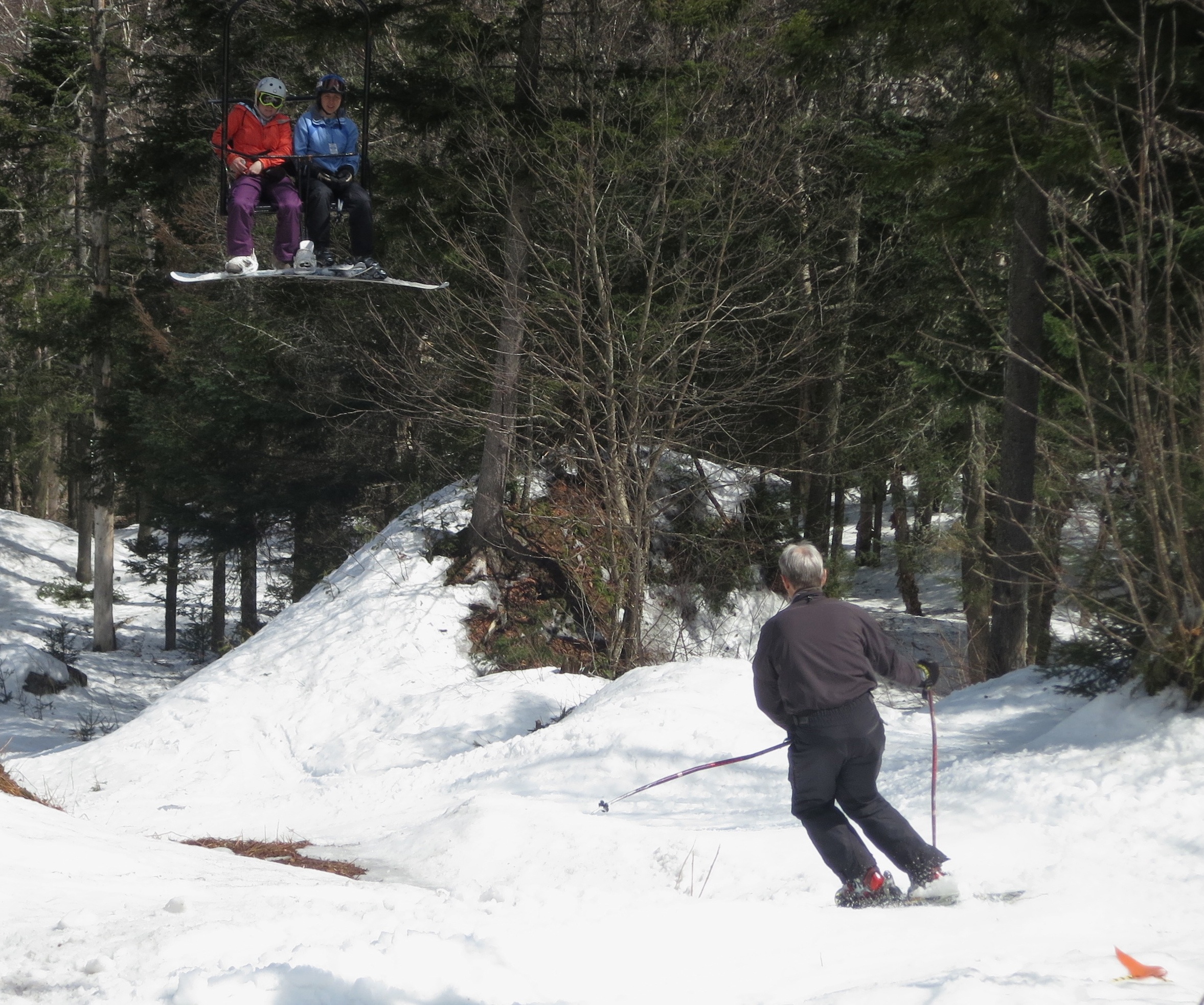 One thing I believe could help push it over the top. Over the last decade Gore has developed an asset that makes the mountain unique in the NY marketplace. Tree skiing has become part of the Gore brand.  There isn't better tree skiing closer to midtown Manhattan that's for sure.
The mountain's network of glades — a magnet with annual drawing power on par with the Slides at Whiteface — was built with a commitment from management and the dedicated, passionate hard work of a small number of locals. I'm grateful for the effort and proud to ski in Johnsburg NY.