At its best, spring skiing means sunny skies, warm temps and light clothing, soft snow, and for those over 21, lots of beer.  However, it also means that the end is near.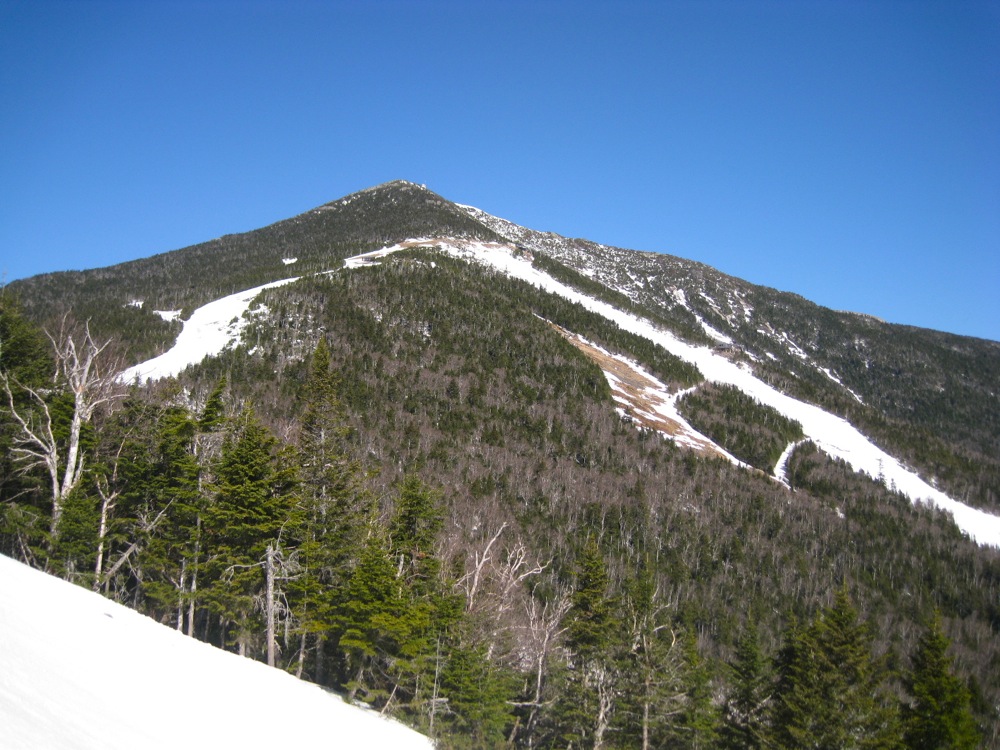 I'm primarily a downstate skier and my home mountains, Mountain Creek and Hunter, are closed.  At this time of year, my options are north. This year my family headed to Whiteface for Easter.
It's an awesome mountain in the springtime.  With tons of sustained vertical, no cat tracks to get stuck in, and High Peaks views, it doesn't get any better.  I had an amazing Easter weekend skiing The Face.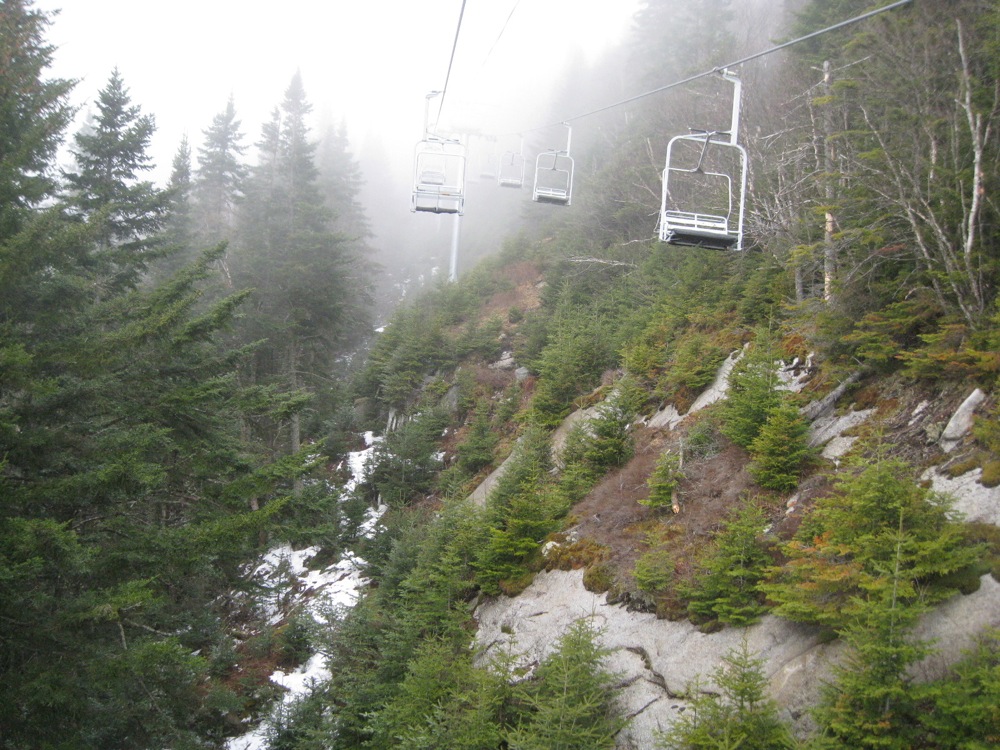 Saturday wasn't looking that great to start.  It was wet and rainy and the Cloudsplitter Gondola was living up to its name, disappearing out of sight into the soup.  We rode the gondola until we saw that the Little Whiteface Double was spinning and that it was snowing along its entire upper mountain route.
After the rain let up below, we skied the Facelift since its runs had already softened up. After lunch, the sun came out and we took most of our laps off the Little Whiteface Double.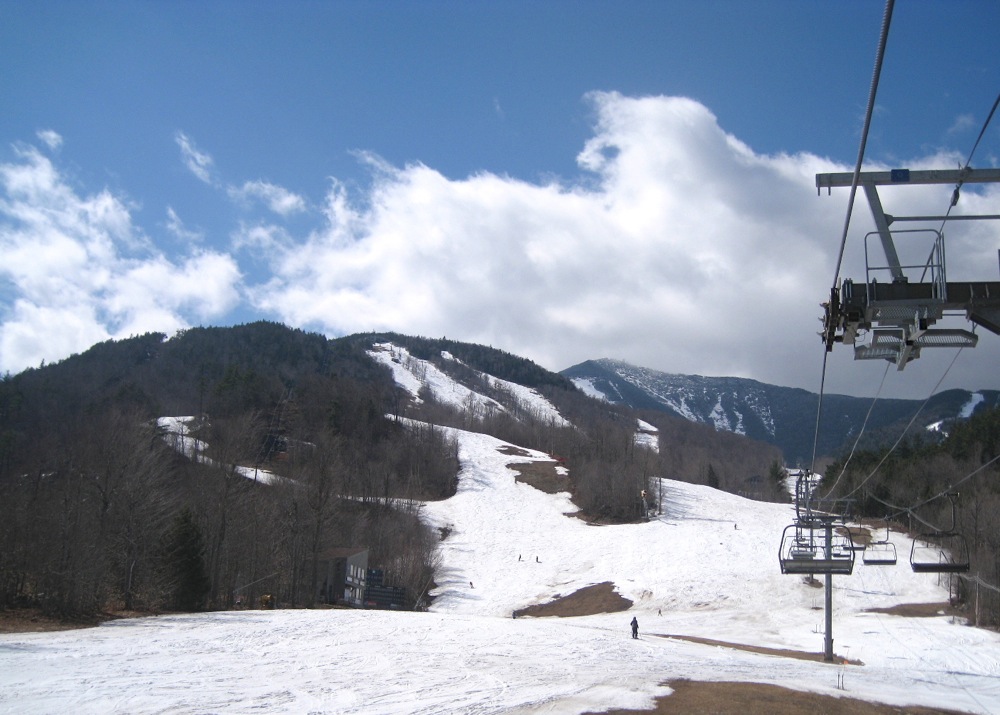 We were disappointed that the summit didn't open on Saturday, but there was plenty of good spring skiing on Little Whiteface.  The snow at the base was funky and we stayed on the upper mountain.
Sunday was epic.  The sun was out all day and the snow was soft and great.  It was too warm to ride in the gondola, so we stuck to the chairs for most of the day.  We started off Little Whiteface on Excelsior to the bottom of the gondola, then back for seconds.
We shed layers and got on the Facelift.  On our second lap we saw the Summit Quad loading. It was on. We were going to the top!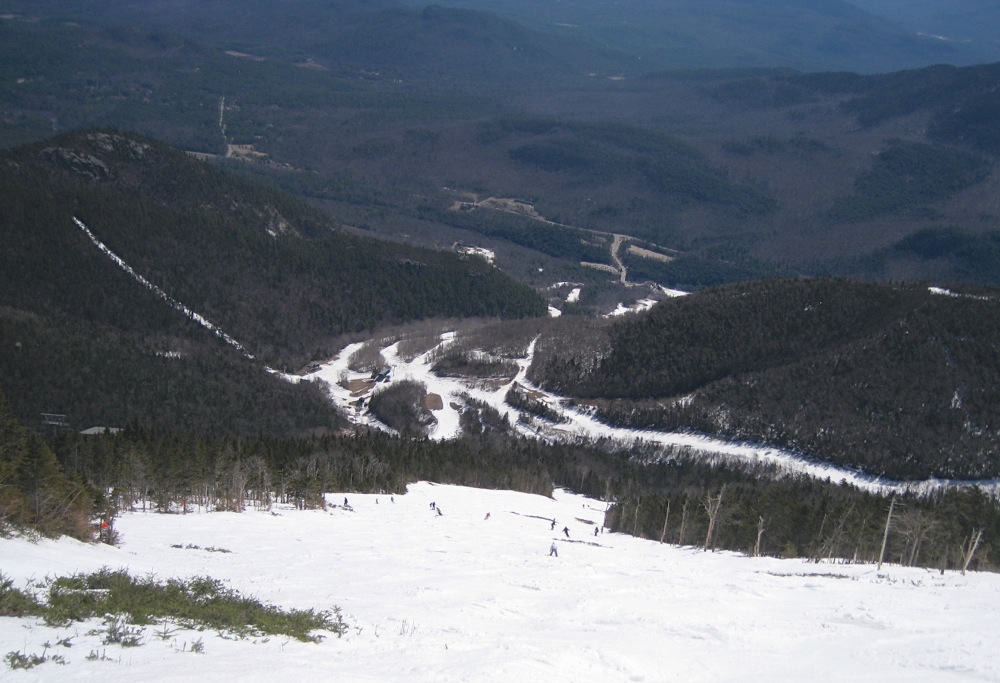 For me Whiteface feels like the closest thing to western skiing in the east.  When you're on the summit it feels like you are on the top of the world.  The views are absolutely stunning and the summit is near tree line, so it feels more open.  I love looking down at Little Whiteface and seeing everyone skiing and looking like ants.
Skyward and Paron's both required some sidestepping near the top.  I love both these runs, and it was worth the portage to get to them.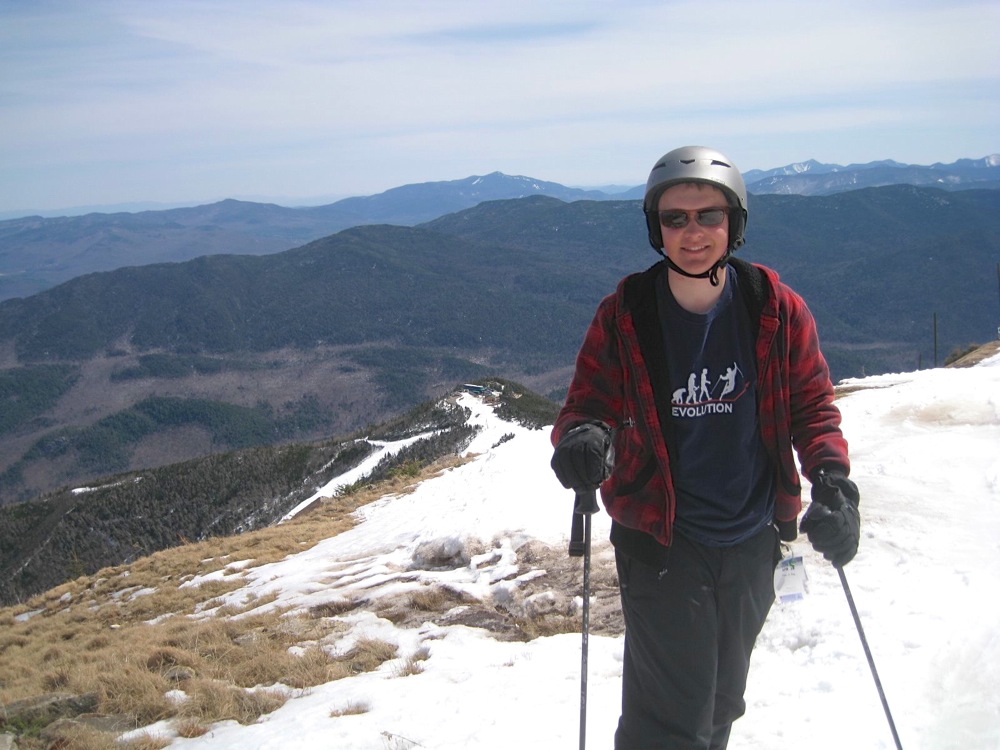 After lunch we got back on the Facelift and headed to the top. Skyward and Paron's and then Mountain Run, Upper Northway, Essex, and Excelsior kept us happy all afternoon.  We finish up in style back on the summit with a run on Skyward, and then Paron's top-to-bottom to end the day.
The mountain's hard core reputation is for real: vast amounts of vertical and expert terrain make great skiing.  A spring day at Whiteface is something that every New York skier should experience. It is second to none.