I skied Gore two days this holiday week and — all things considered — the mountain was in pretty good shape. During the week before Christmas significant rainfall wiped out the thin natural base leaving everything very firm.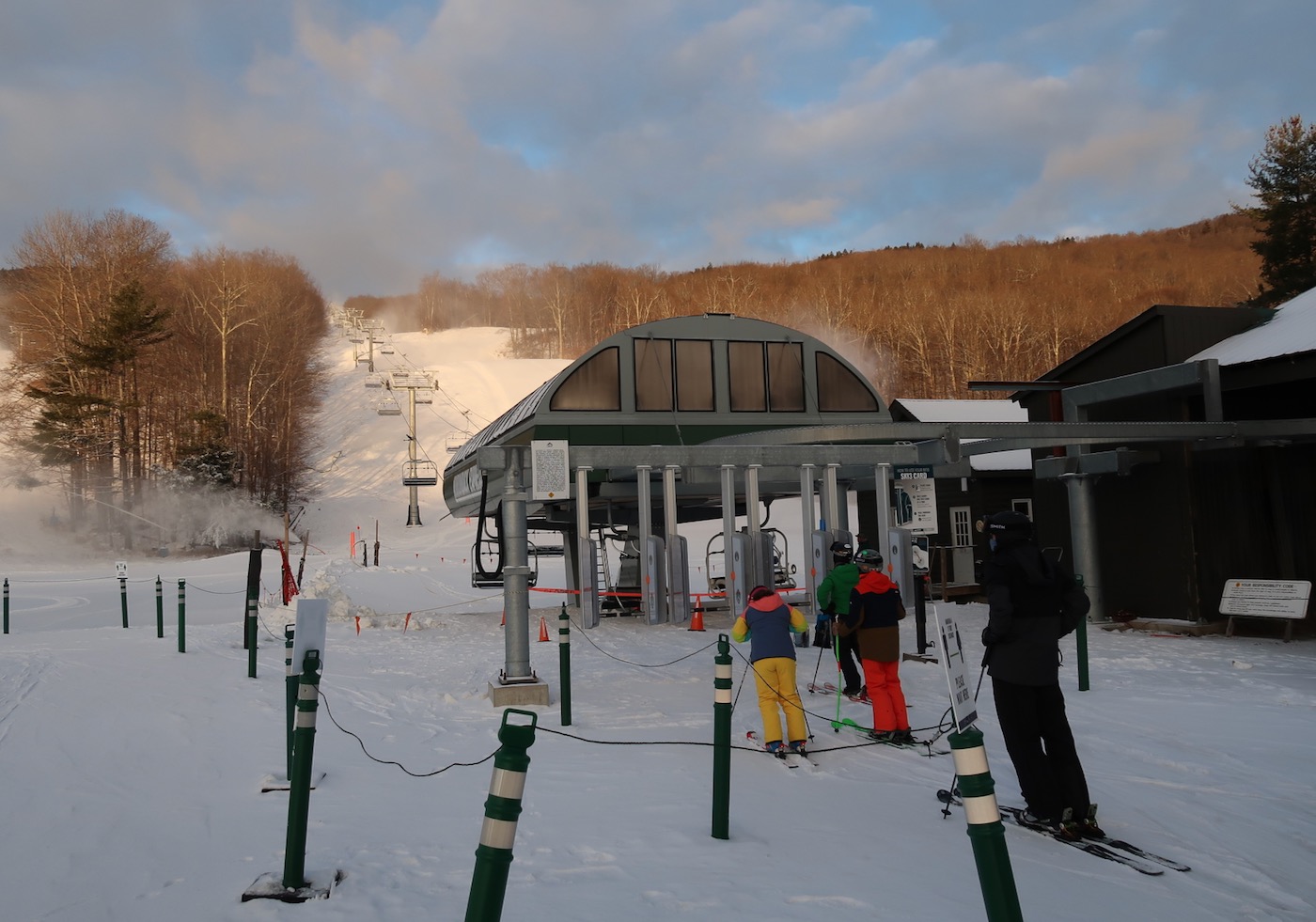 It was great to see Gore's snowmaking firepower on display. There were issues with the gondola both days, leading to lines that left me uncomfortable. I was grateful for the AE2 and ended up riding it exclusively in the morning.
The two days I skied were before the debut of the new Lift 6, so the gondola was the only route to the top. Both days I took it only once, to access Topridge and the summit. At one point on Tuesday I considered booting it from the saddle to the top of Bear. I've certainly done crazier things in my days.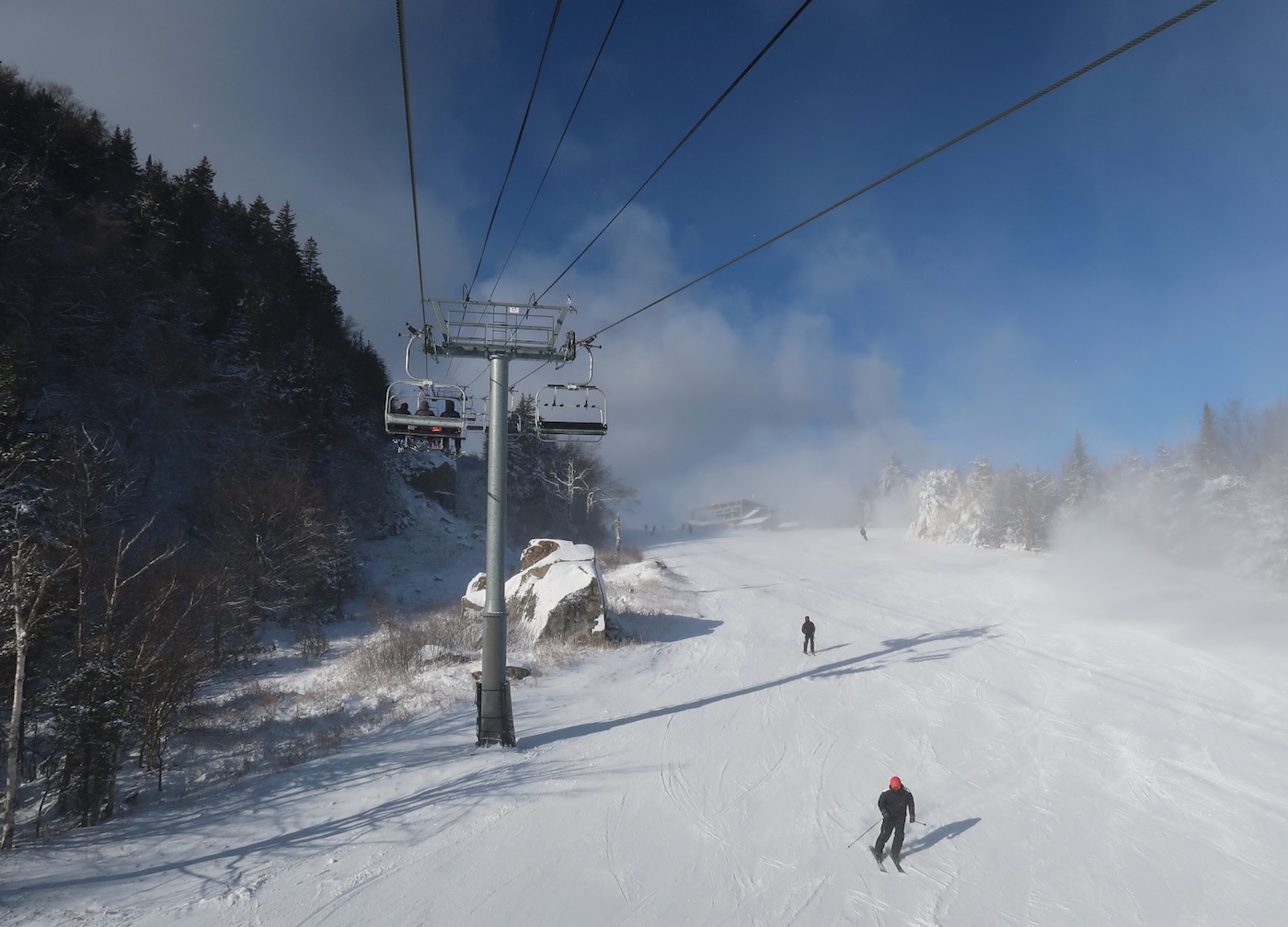 At the time, one thing seemed odd to me. Both days were around 20 degrees which should be right in any skier's comfort zone. But I was cold, both days. I didn't think to much of it as my daughter was cold too, and Gore skiers on social media seem to be echoing my feeling.
Maybe it was riding above the guns on AE2. Or maybe it was the fact that avoiding the gondola pushed you toward three lifts — the AE2, The Topridge Chair and the North Chair — that are known for their windy spots. Maybe it was none of the above, all I knew was I was chilled to the bone.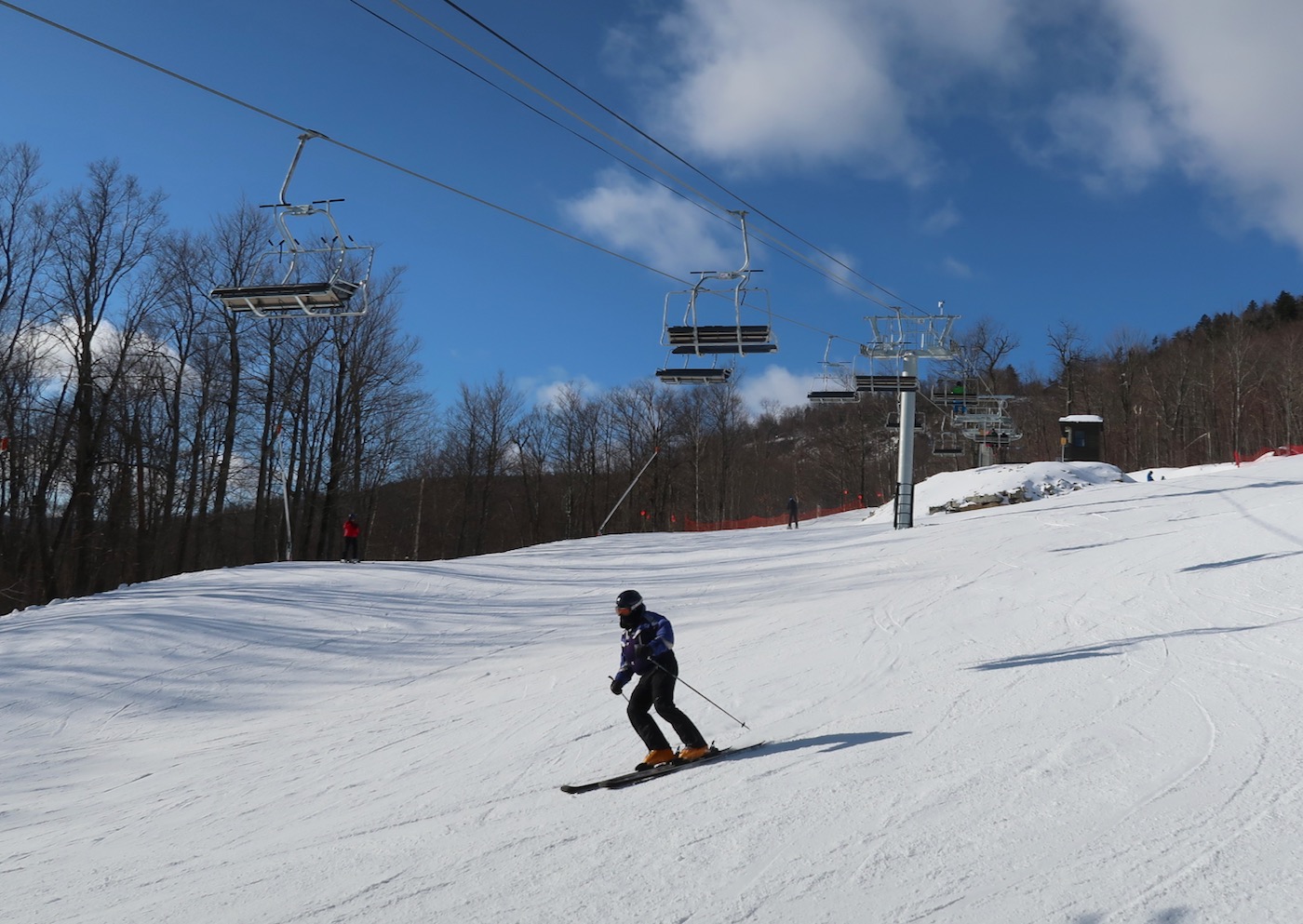 I want to call out a few things I saw that are really good for Gore. The new Sunway chair in combination with the straightening and regrading of Cut-off, now renamed Pete's Paradise, are kind of a game changer for beginners.
The chair is now the centerpiece of one of the best beginner pods in New York. There is a nice mix of greens and blues that are all easily accessible from the lifts single unloading platform. The work done on Pete's eliminates the need for a midstation.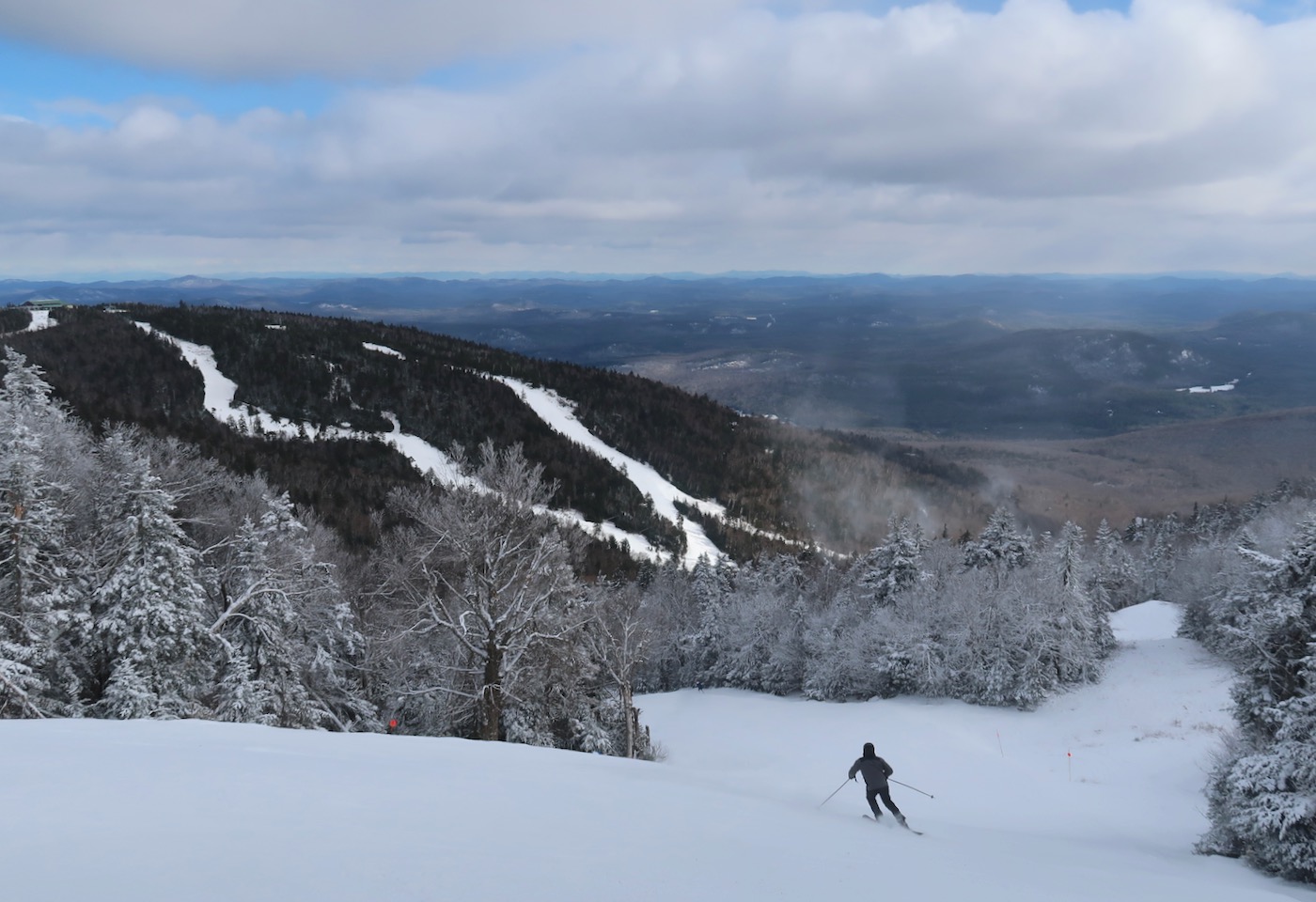 On days when conditions are firm, Hawkeye, or more specifically the Hawkeye headwall, can be downright shiny. The first day I skied, Tuesday, with the gondola issues and my concerns about the line, I was definitely late to the party up top. On Wednesday I got to the top much sooner and Hawkeye was definitely more skiable.
The new Dark Side chair has dramatically altered everything about the summit. The first hint of change when coming up on the Straightbrook side is seeing the lift over Lies. When you arrive at the top and come around the corner it's a bit of a shock.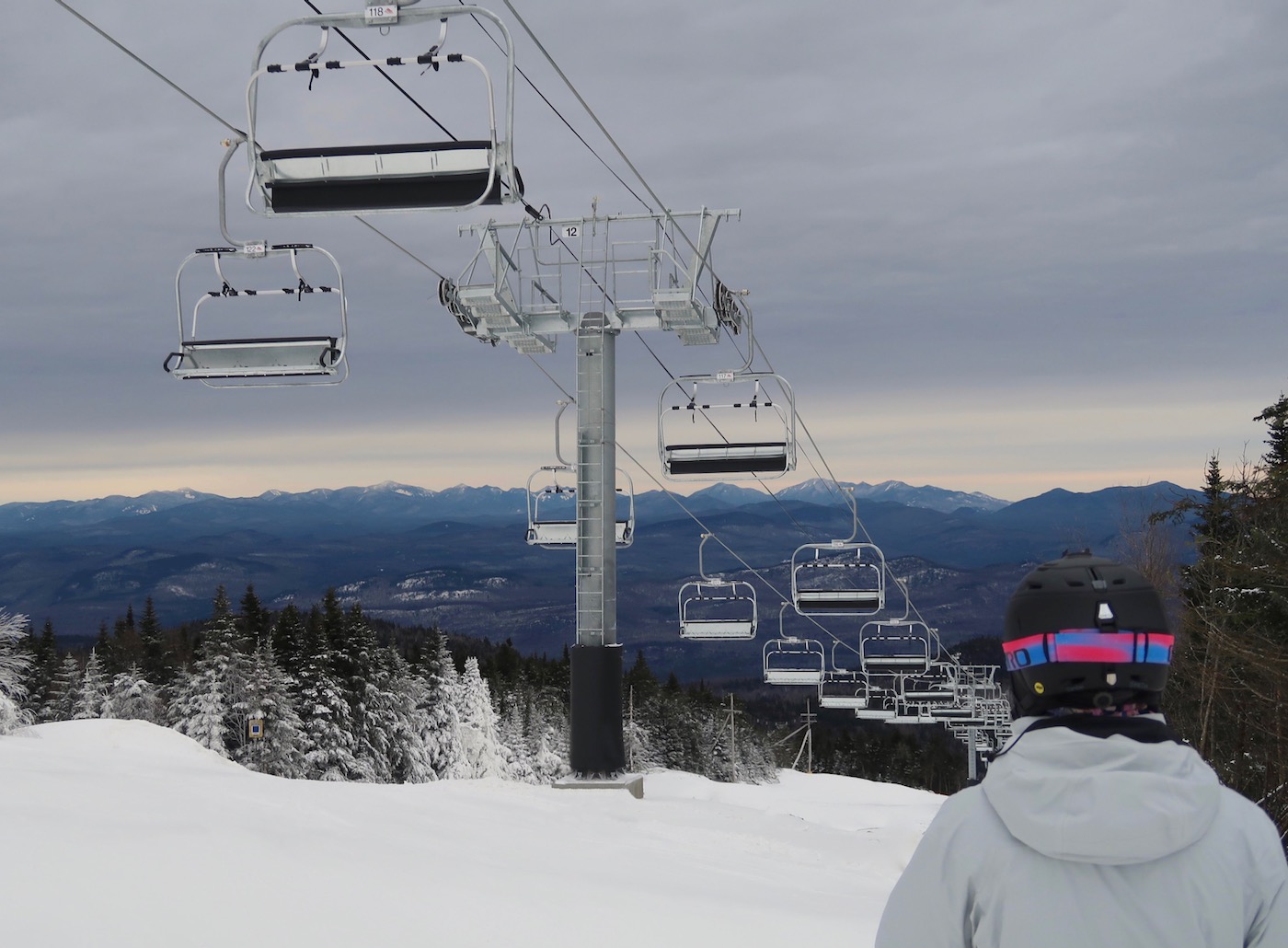 I tend to resist all forms of change. So I understand the feeling that somehow this was a bridge too far. I disagree. The lift is iconic and I wouldn't be surprised if images of Lift 6 taken from Cloud start to represent Gore in marketing materials. More on the good news side, I spoke to a friend who worked for Poma over the summer, and he told me there is definitely a plan next summer to use gravel to make the liftline skiable again. I hope to get a chance to speak about this with Bone, Gore's GM, soon.
I also want to give credit for the management of the gondola line. On my one gondola ride on Wednesday a teen directly in front of me had a traditional ski mask with holes built in for breathing. A Gore employee told him it was unacceptable. I could easily see removing him from the line and telling him to get back in line when he was compliant. Instead she held his skis and his helmet while he put his real mask on. It was kind and I was impressed.
It was a good couple days, and I liked what I saw at Gore.
---
Personal note: I write, in part, because I like to remember my ski days. Unfortunately I'll remember this trip for the wrong reasons. When we arrived home Wednesday night I was sick. I haven't had flu in decades, and this year I had my first ever flu shot. I wouldn't wish this on anyone. It is brutal.
With my wife's help, I am fighting the battle of my life. It hard to get images of hospital bound patients from my head. And it's easy to see how this thing could kill you. I never endured so many consecutive days of crushing pain. I'm still a perpetual optimist, but I am scared.
The loneliness is real too, and I'm not even in the hospital. A couple weeks ago I was whining about riding the lift alone at Plattekill. Now I can't hold my wife or daughter, or even pet my sweet dog. Best case scenario, I'm looking at another week of isolation.
This isn't a platitude, it's a fact: I hope to see you out the the hill again this season.