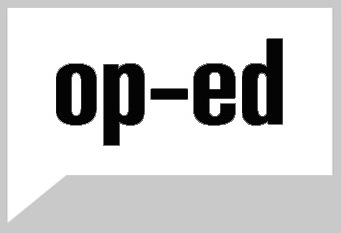 A recent editorial in the Glens Falls Post Star asked the question: "How much longer can New York taxpayers continue to subsidize ski centers at Whiteface and Gore Mountain?"
The next paragraph yielded a vague response: "It's time for state officials to rethink the financial and ownership model that has sustained them for the past 30 years."
With a sluggish economy and state and local tax revenues in decline, there's no question that public funding for everything is becoming problematic. While the editorial poses a legitimate question, it ignores some important issues, and has logical inconsistencies that make it hard to take seriously.
The piece states further that ORDA operates "vitally important tourist attractions, generating tens of millions of dollars each year in business revenue, sales tax and occupancy tax money. Their continued operation and maintenance is vital to the state and regional economies."
The conclusion is that venues currently run by ORDA should continue to operate, but must be privatized to relieve the state of investments for infrastructure and operations. Unfortunately, it's just not that simple.
One member of the NY Ski Forums pointed out what he called the "constitutional elephant" in the room — i.e. the editorial makes no mention of Article 14 of the NY state constitution, which clearly states that forest preserve lands "shall not be leased, sold or exchanged, or be taken by any corporation, public or private, nor shall the timber thereon be sold, removed or destroyed."
The state constitution could be amended. During World War II, when titanium was discovered at the Tahawas iron mine, after lengthy discussion, an exception was made. But amending the constitution isn't a simple matter and challenges would come from many directions.
All three state run ski-mountains are nearly self-sufficient in terms of operations. That is, when you look at total annual revenue compared to cost to operating those hills, the numbers are close. When compared to the income and tax revenue generated, that investment is minimal. With regard to operating budgets, based on an analysis of ORDA annual reports, most of that state funding is required to cover losses on the other (non-skiing) venues in Lake Placid.
Constitutional issues aside, leasing or privatizing the ski areas may well work. But while debates about who can better run a ski area — private enterprise or the state — are entertaining, that discussion misses the point. It's hard to imagine how a private operator could generate enough revenue from Whiteface and Gore to cover the operations of all the venues in Lake Placid, and generate enough profit to justify the risk.
Over the last ten to fifteen years, private ski areas in the northeast have improved their infrastructure by using profits from real estate development to pay for upgrades, and grow their base of beds. Times have changed, and the real estate market will take time to recover from the current economic malaise. But the last decade of the expansion has yielded big, private ski areas that have modern lifts, energy efficient snowmaking and built-in communities that are vested in those ski areas by the very nature of their real estate investments.
We have some points of agreement with the Post-Star editorial board on this issue. Lake Placid is unique and the village and its Olympic facilities are part of an historic destination that brings in millions of tourist dollars to New York. But the idea that the state could "sell off the revenue-producing facilities" and "retain the historic Olympic venues" doesn't add up. How does it help the state to part with revenue producing venues and retain the non-profitable sites?
We don't have our head in the sand on this issue. We know that funding Whiteface, Gore and Belleayre is going to be a huge political challenge in the future. But selling or leasing state land is problematic, and finding a buyer or lessee for the unprofitable venues is unlikely without some kind of government subsidy or guarantee.
In our opinion, the NY state ski mountains should use whatever reduced state funds are available to focus on maintenance and a reduced schedule of critical infrastructure replacements.  Each year, one lift should be replaced to keep them running, rotating that investment between Belleayre, Whiteface and Gore.  Both ORDA and the DEC are making-do with less and bringing Belleayre into ORDA could do even more to cut costs.
Ski areas are important in the Adirondacks and Catskills. They represent a significant way to boost the economy that is compatible with Article 14. Most people seem to agree that the funds invested create jobs within the forest preserve with a significant ROI.
With the remaining venues, a cost-benefit analysis should be done. If those venues create as much tourist revenue as the Post-Star suggests, funding should continue. It's important in this case to look at the big picture: those "unprofitable" venues contribute to Lake Placid's status as a unique mountain destination. We hear over and over in our forums that people plan week-long family vacations in Lake Placid because they know that if the fickle eastern weather doesn't deliver great skiing, they can still have a good time.
Finally, it's no secret that we love NY state skiing. Our love for the Adirondacks and the Catskills isn't because of superior snowfall or unrivaled terrain. New York offers a different kind of ski experience. Looking out from the tops of our mountains, we see primarily wilderness. In our opinion, New York should work within this unique land use model to seek a path forward that respects Article 14 while supporting jobs and vibrant communities in both parks.