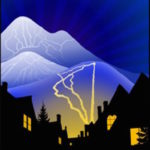 The North Creek Ski Bowl — also known as "Old Gore" — is one of the oldest ski areas in New York. In 1934 it was the place to be with a rope tow and 900 feet of vertical drop, conveniently located at the terminus of the fabled Ski Train in North Creek NY. It remained a popular ski destination until the 1960s when the well-funded Gore Mountain basically ran it out business.
Reopened for skiing under a joint agreement between New York's Olympic Regional Development Authority (ORDA) and the town of Johnsburg, the Ski Bowl is now a favorite with locals and those who know.
The Bowl is a treat for skiers who appreciate the old school and have the patience to breath deep and ride a fixed grip lift. Trails like Hudson, Moxham and 46er follow the original routes cut to follow the natural contours of the mountain. Often ignored by lemmings with a "to the top" mentality, the tree skiing in the Ski Bowl can be excellent.
There is a small parking lot, a basic lodge that offers snacks and a yurt for those who want to boot up with the locals. There is also an excellent homologated nordic trail system with snowmaking that is used for race events.
Snowmaking on the alpine hill is a work in progress and connectivity to Burnt Ridge and the rest of Gore Mountain is somewhat intermittent. In ideal conditions, the Gore Mountain interconnect opens by mid-January. But for those who enjoy slower progress towards a more modern experience, the North Creek Ski Bowl is a joy. And as they say, if I told you more, I'd have to kill ya.
For more check out our Ski Bowl Blog.
by Harvey
---
North Creek Ski Bowl Trail Map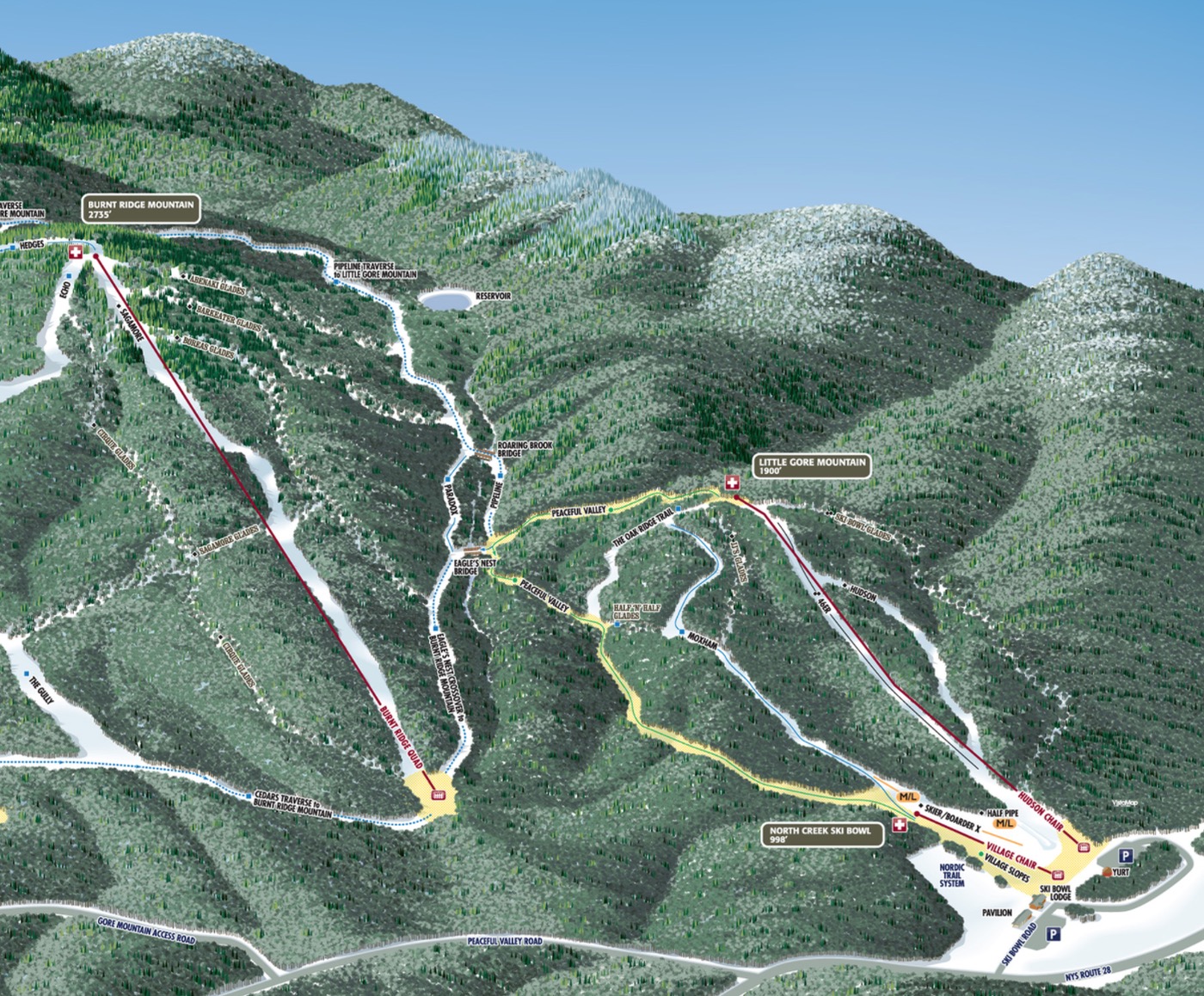 ---
North Creek Ski Bowl Vert and Stats
| | |
| --- | --- |
| Summit Elevation | 1,900 feet |
| Base Elevation | 902 feet |
| Vertical Drop | 998 feet |
| # Trails | 6 |
| Trail Miles | XX miles |
| Longest Run | XXX feet |
| Skiable Area | 47 acres |
| # Lifts | 2 |
| Uphill Capacity | 1,100 / hour |
| Annual Snowfall | 90 inches |
---
Ski Bowl Ski Day Essentials