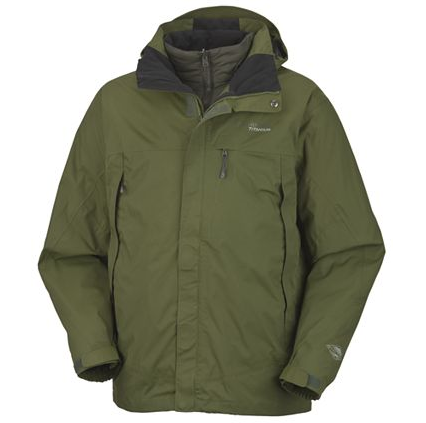 We received an email from Columbia asking if we'd test a parka with their new Omni-Heat insulating technology. The rep was very forthright: "All we ask is that you fill out a questionnaire on the product, and do a blog entry about the performance of the coat. We do not expect you to pull any punches." With the Gore-tex coating on my North Face shell gone, I figured I had little to lose.
We wondered: Does Columbia Omni-Heat really work? My perception of Columbia was that they make nice gear, but I have never considered it to be expedition grade. While I'm not even sure what that means, if you'd asked me a few months ago which coat I'd rather be in on a planned or unplanned night in the woods, I'd have chosen my North Face.
The Columbia Omni-Heat Lhotse Mountain II Parka is stylish and almost tailored: not exactly me. Still, I wanted to give it a fair shot, so I've been wearing it almost exclusively since I got it two months ago.
The coat is well-made. The seams appear well stitched; the materials feel durable; and the zippers are heavy duty. It's got pockets galore, including the all important pit zips, which are crucial for regulating body temperature.
The "hook" for this coat is the Omni-Heat zip-in liner. It's a synthetic-filled, space-blanketed liner that is really warm. It's actually too warm for the skiing I've been doing this season. The coldest temps I've been in have been around 15F and each time I've used the coat with the liner, I've perspired.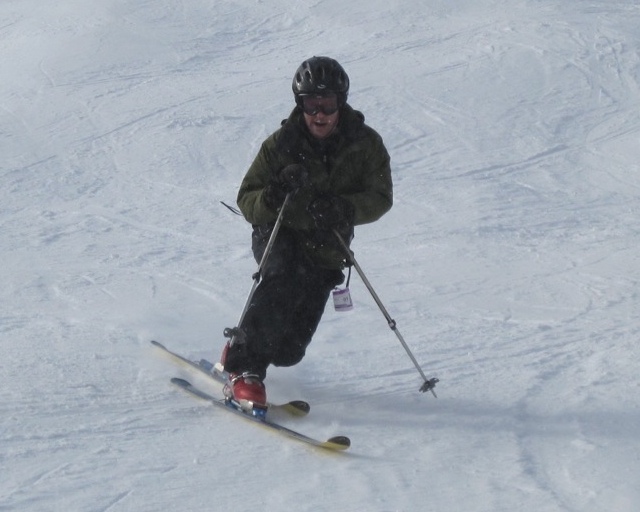 The Columbia parka is shorter than other coats I've owned. I've got this idea that a full-on bomber storm coat should be "full length."  And it's a little tight in the armpits. Other coats I've used were designed for a free arm-swing that's needed by a nordic skier.
There are other issues that may be specific to me. I've never had a coat with a zip-in liner. I've always felt that zip together layers limit flexibility. If you want to remove a layer, it's an extra step. A few times in the dark, I've had the outer zipper snag on the inner zipper. One time I zipped the left side of the outer to the right side's inner zipper.
The parka lacks another thing I need for my own specific purposes: two breast pockets in the liner to keep electronic devices separate and warm. I like to separate devices to reduce the chance for damage in a fall, and to keep the LCD and touch screens from getting scratched. Because of this, I've been skiing with a fleece as an insulating layer instead of the Omni-Heat liner.
Back on the plus side, the liner compresses into my buttbag, and it's a great piece if safety equipment to carry.
Columbia's Lhotse Parka looks like a good coat. I'm using both shell and liner for the walk to work each day, I'm wearing the shell to ski, and using the liner for apres ski chores. I'm going to keep using it, if not exactly the way Columbia intended.