Growing up in the western suburbs of Syracuse, I remember classmates referring to this 120-vertical-foot feeder hill, mentioned briefly in the recent ThatNYguy interview, as "Mount East."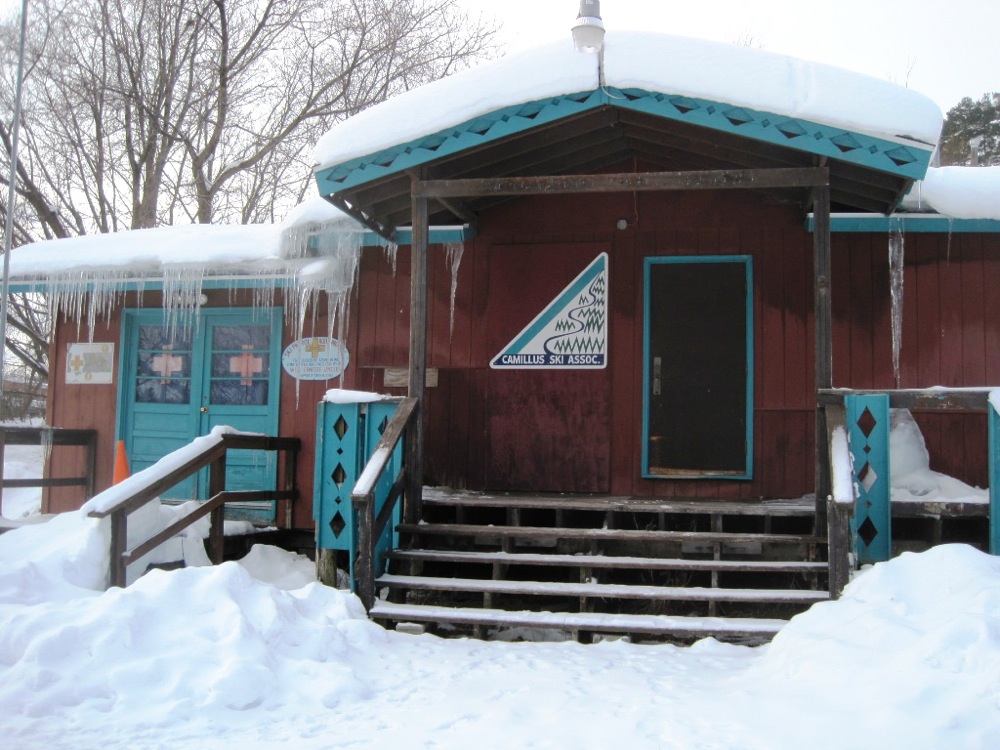 Instead of heading off by myself to Greek Peak for Christmas Day turns, we decided to have a family afternoon, so my wife and son came along to go sledding.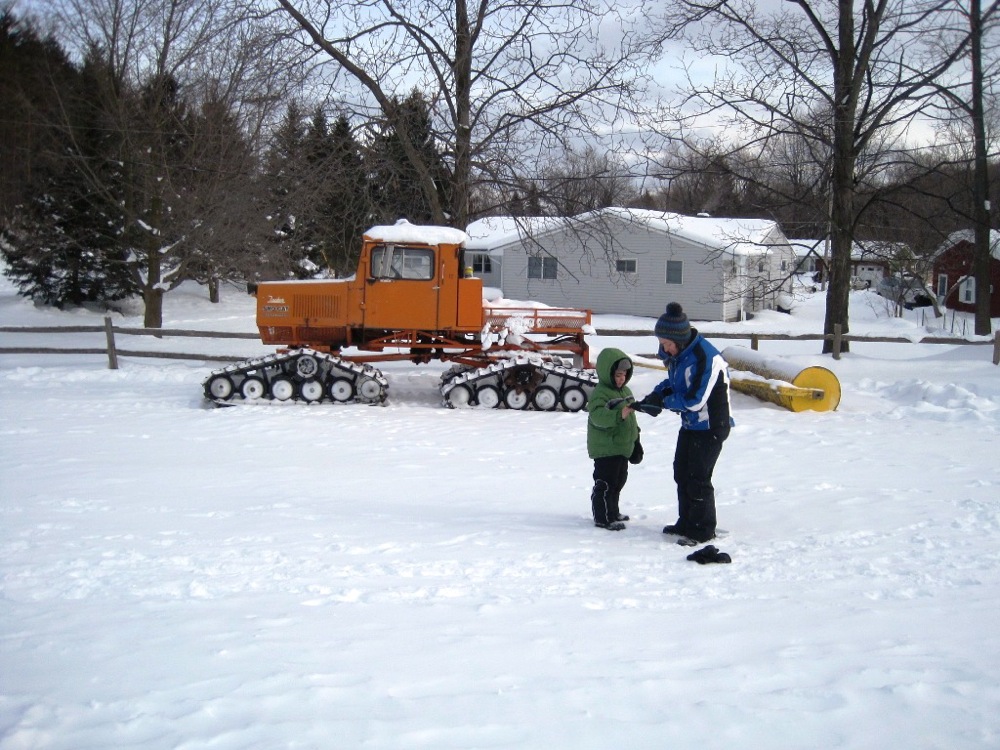 The last time I personally saw it in operation was five years ago, but today was the first time I've actually skied it. I made a few ten-second runs on goofy styrofoamy snow. My son had never seen me skiing, so it's fun to hear him squealing with joy.
Happy Holidays from all of us at NYSkiBlog.