I met Danzilla at his place in North Creek at 6:15. We got to Wilmington at 7:30 and booted up. It didn't snow much on the drive up, but it was snowing lightly at the base when we arrived.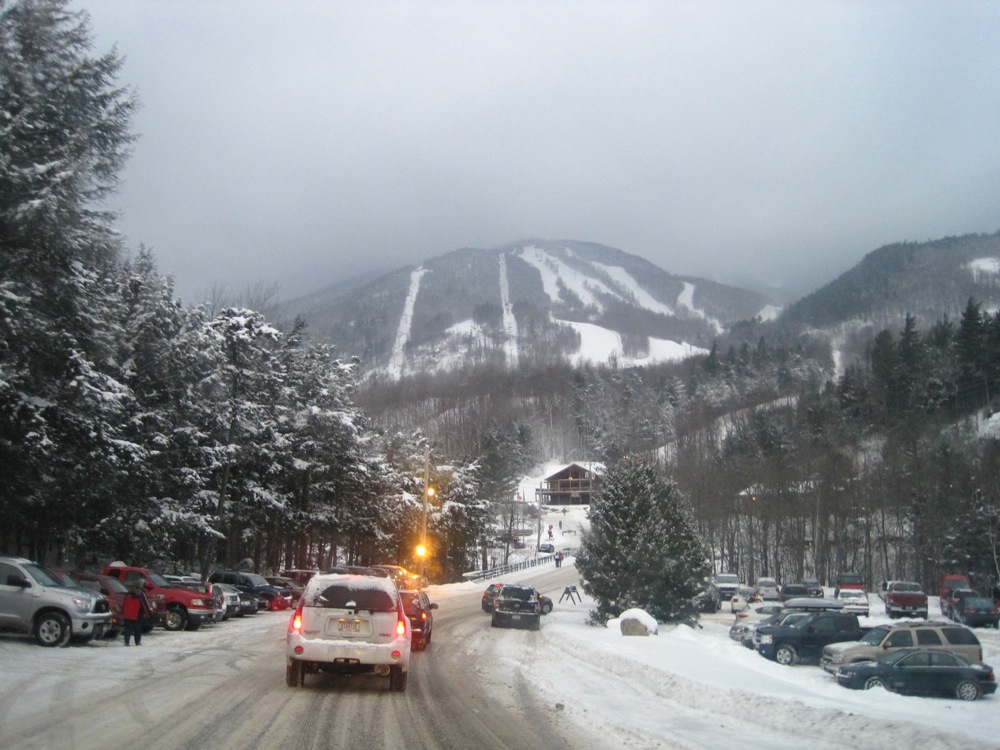 There wasn't a ton of snow at Whiteface, but today, there was soft, natural snow stashed in the corners, it snowed most of the day, and the mountain just felt snowy.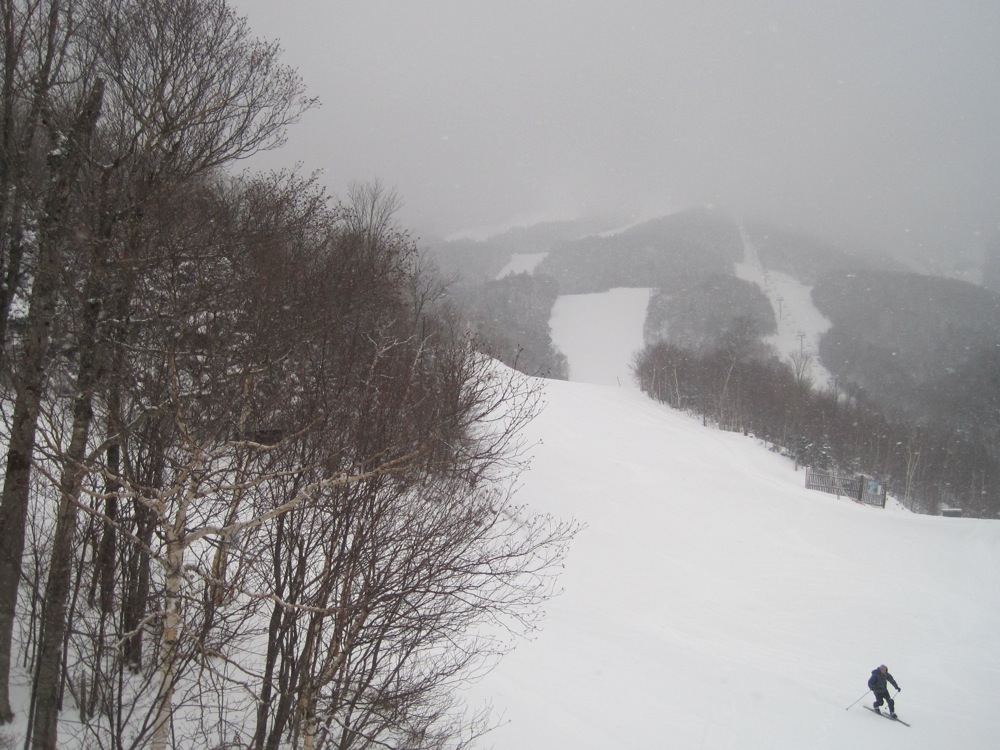 We were fortunate to arrange a mountain tour with an experienced Whiteface Mountain Host. We found great snow in pockets all over the mountain. The best run of snow we found was on Lower Wilderness. And while it was good all day, it was especially fun in the morning.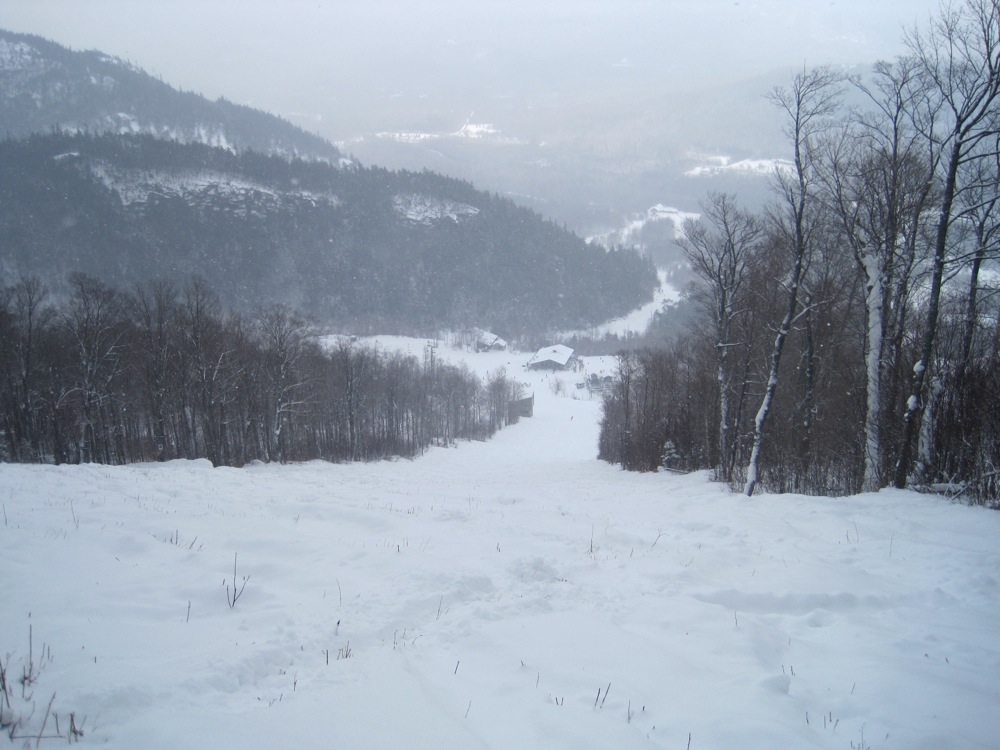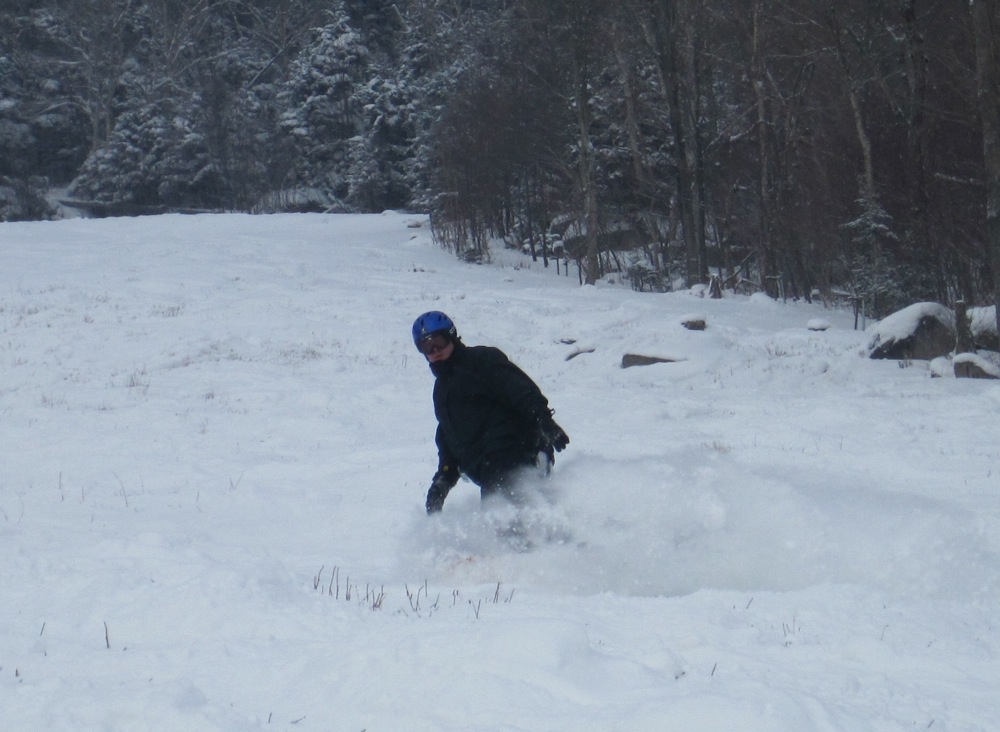 Later in the day we saw Bruce McCulley, who explained the difference in the snow on Wilderness. There were several inches of snowmaking blow-by from Mountain Run mixed in with all the pixie dust that has been falling over the last few days. That amount of manmade snow was enough to give the "base" some body.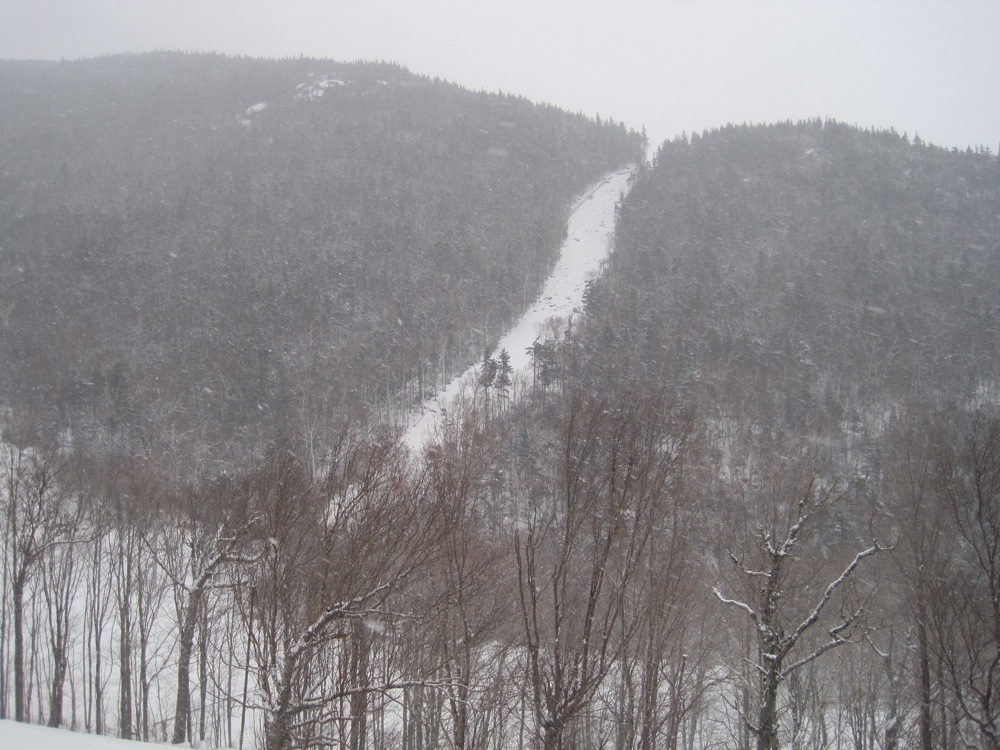 The whole day was inspiring. Especially the setting. Skiing through in the valley looking up at Whiteface and Lookout, is like being in a cathedral. We fantasized about Lookout Below from the chair.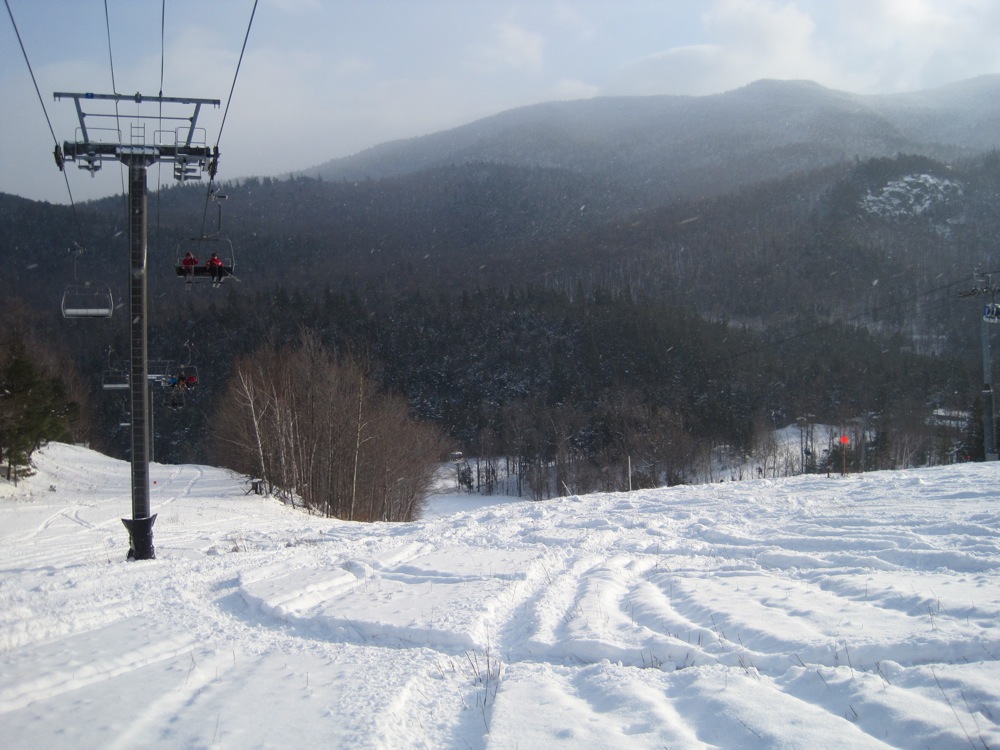 There was good snow on much of Upper and Lower Valley. And at the bottom of Lower Valley was a deluxe spot for teleturns. We also learned of "Little Hollywood" below the Bear Lift. Some low angle powder that was still nice at the end of the day.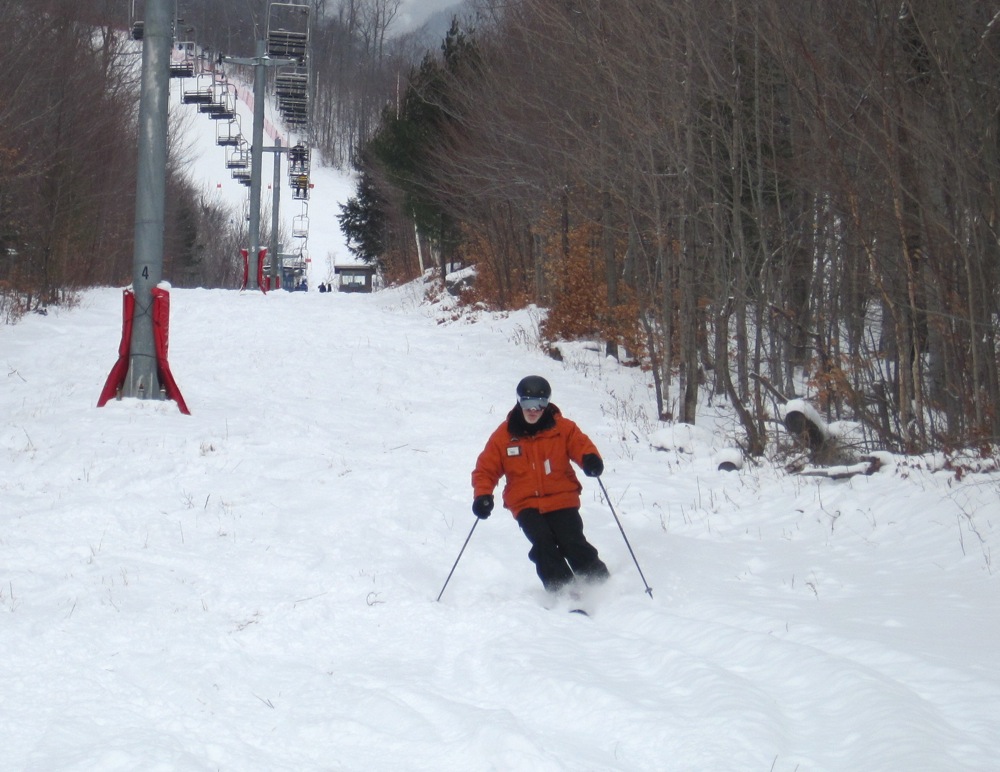 By 3:15 we were toast. We took one last run trying to jump between the piles of turnable snow. Overnight, as Whiteface grooms, those piles of natural snow should mix-in and produce some nice corduroy.