With the promise of a few centimeters of snow in the forecast, my eyes were glued to strange webcams and blogs of a foreign land. I wanted to ski something different, to see the world, in a country that invented the word neige.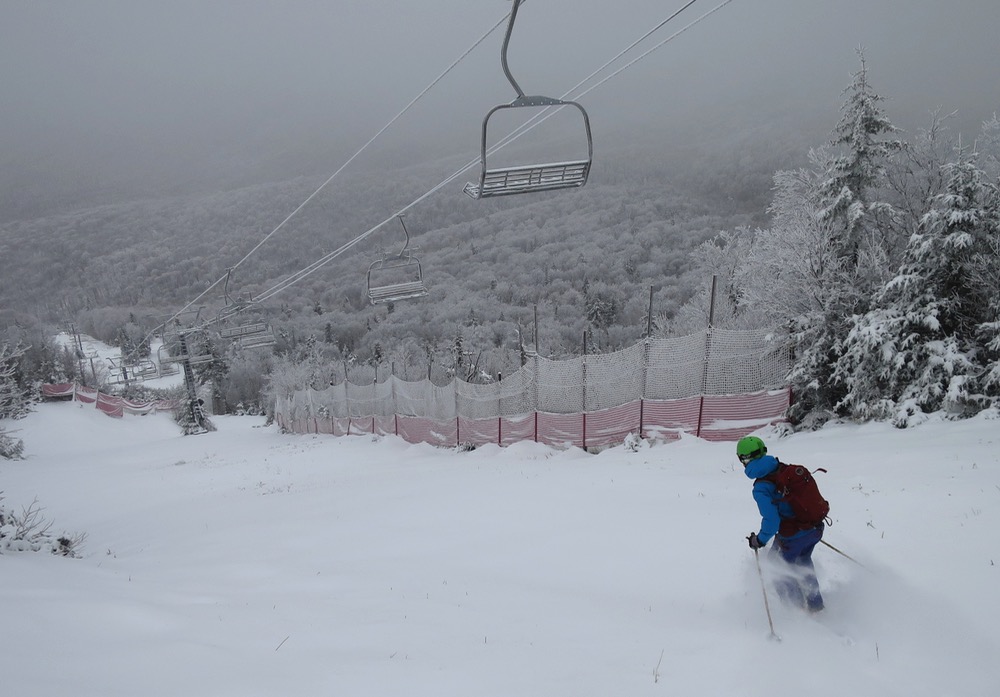 El Nino's agua brought with it air in the mild flavor, but my research — or maybe it was wishcasting — paid off.  One forecast called for 2 degrees and rain and another -1 and snow. You know which one I chose.
I arrived after what was sure to be the first of this season's many white-knuckle drives. My new (ok used, but still with lots of tread) Michelin X-Ice tires felt pretty good in their first winter frolic while winding steep roads in the Sutton Mountains, news as welcomed as the winter precipitation.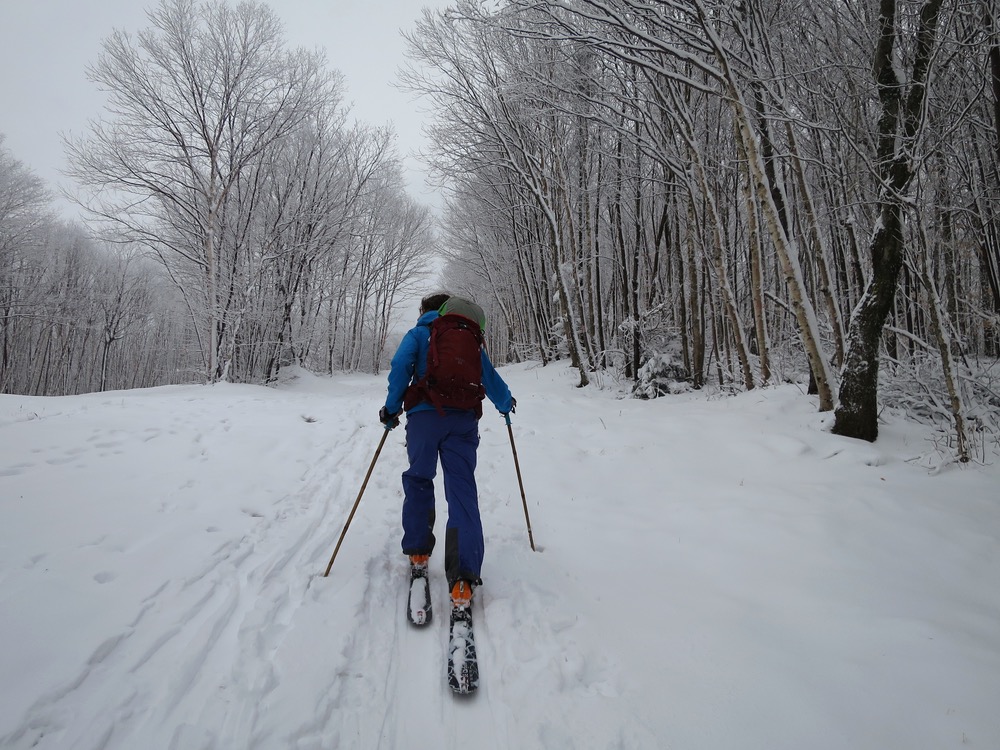 The snow had tapered off by the time I arrived, but this was only temporary.  When it came time to boot up, I befriended a local who quickly told me he was French and not Canadian.
"Sacre Bleu! But the sticker on your skis, you're Est Ski!"
My new ami told me that it was indeed his blog. I was so psyched to ski with him, I convinced him to take a lap with me before his partner arrived.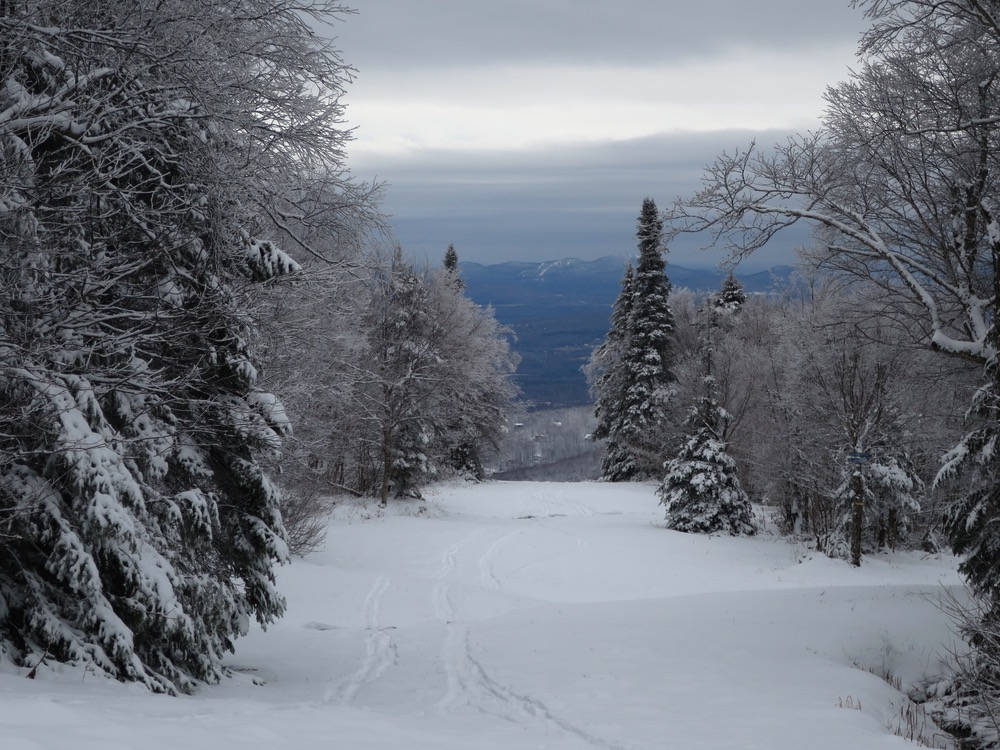 We talked skiing on our laps, as backcountry is the universal language. Unless you're prying to get someone to divulge their secret lines, then it's just enemy transmission.
The skiing was good but not great. The dense snow kept me off the rocks, and there was enough of it that it wasn't fast grass, but it wasn't exactly "skiing" either.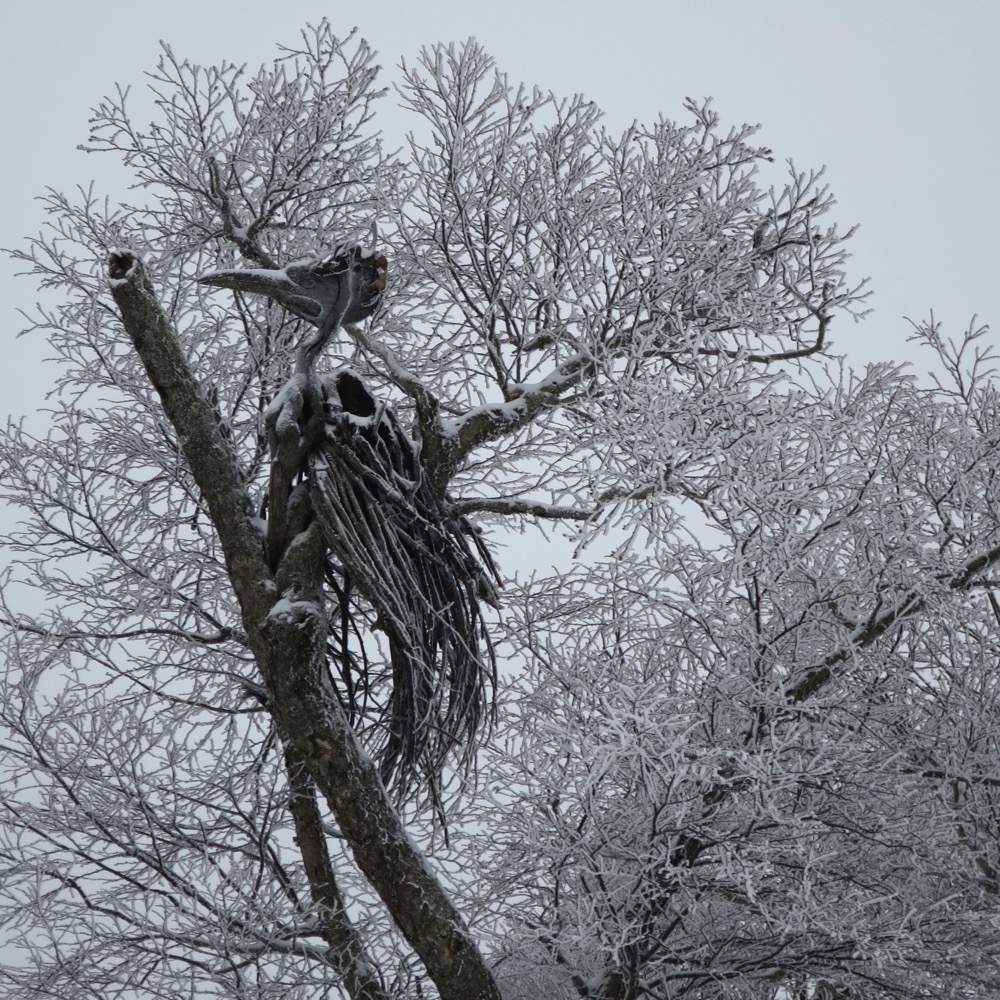 Those Est Skiers ripped those trails like downhill racers. I was more cautious, carefully leaping the water bars to take care of both myself and my equipment.
You do make your own luck and when you get after something, you never know who you're going to meet or how you're going to be rewarded for the efforts. Vérité: sometimes the effort is it's own reward, too.