On the drive up the Thruway Saturday morning for my inaugural ski day of the 2012-13 season in the northeast, I thought about the endless discussions in the NY Ski Forums about ORDA taking over the management of Belleayre, the state-run ski area in the western Catskills.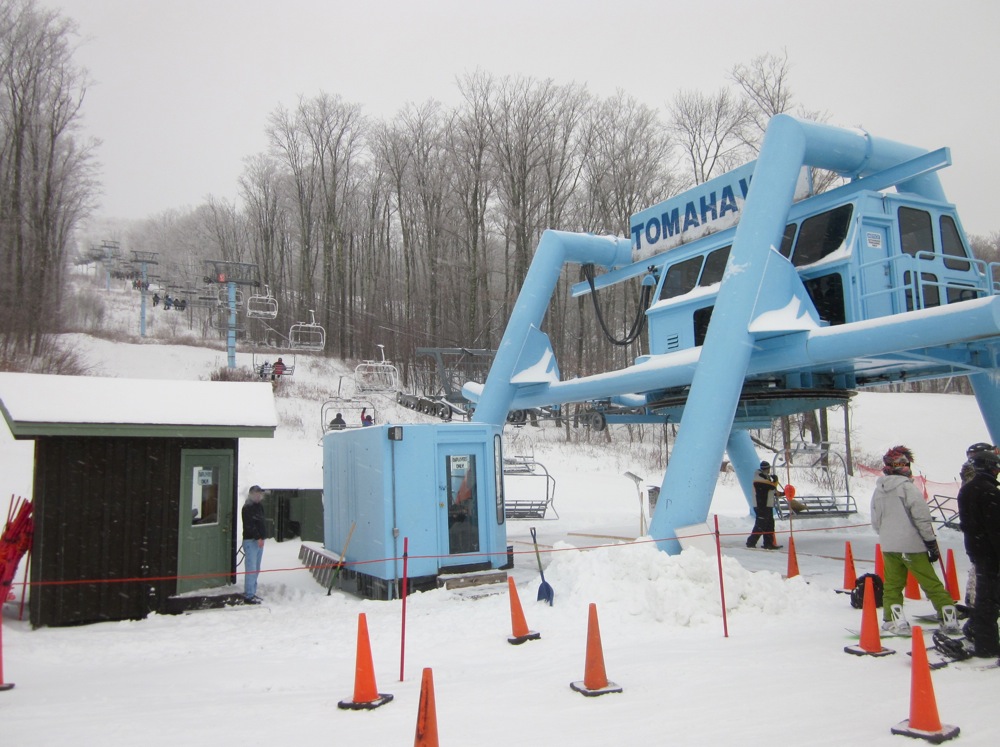 During the off-season, I'd read threads arguing the pros and cons of such issues as free skiing for seniors, the extensive ticket discounts and giveaways of years past, and the number of employees per skier visit. I'd also heard glowing reports from a couple longtime employees who were ecstatic about ORDA's efforts to transform Belleayre into a fiscally prudent ski area. However, with up to a half foot of new snow in the forecast for the day, my immediate concern was less about ski-area politics and more about getting on the hill as soon as possible.
After a gruesomely poor start to the Eastern season, the weather had finally shifted into a favorable pattern resulting in more than two feet of snow in the previous days, which allowed Belleayre to open a majority of its terrain for the holiday week (and is now at almost 100%).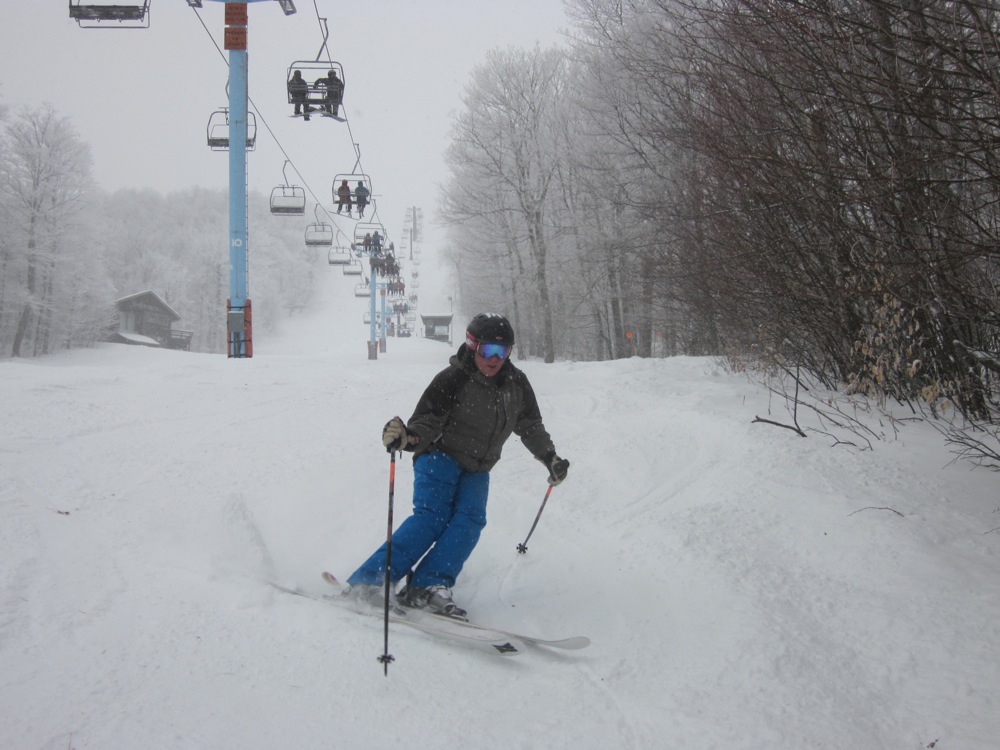 Following a few warm-up runs off the Super Chief chair, featuring a scratchy upper mountain followed by buttery smooth intermediate trails, we zipped into the glades alongside Belleayre Run and Winnisook and found beautiful soft snow with just enough coverage to conceal most of the rocks and logs. Once again, I was reminded of how little snow is needed to put a decent portion of the woods — in my mind, Belleayre's most underrated asset — into play.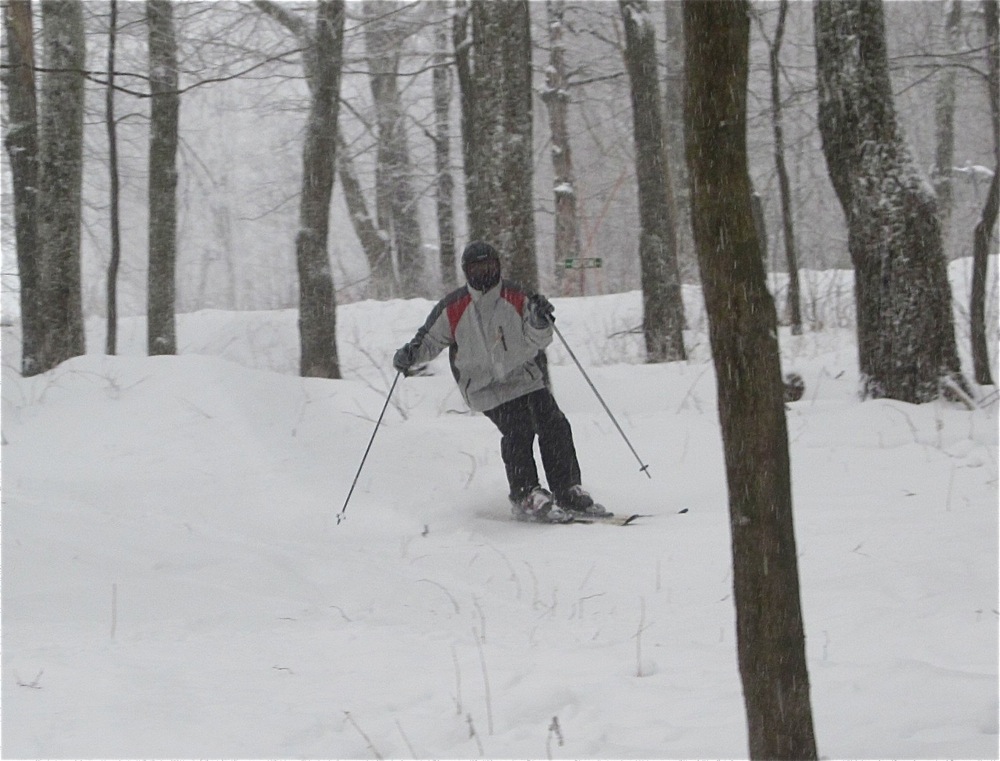 As the snow fell at an inch an hour through the end of the afternoon, we lapped the Lift 7 and Tomahawk chairs — which, despite the holiday crowds, were virtually ski-on the entire day — and found creamy bootcuff-deep snow in the woods, under the Tomahawk chair, and along the sides of the trails right up to the final bell.
While I did notice few minor changes that have occurred since last season (including wireless internet in the lodge, ticket scanning at the lifts, and no more discount lift tickets available at local ski shops), Belleayre still feels like the same old-school, family-friendly ski hill that it was before the management change.
In the coming weeks, we'll have more coverage about the present and future of Belleayre under ORDA.