Skiing in a storm is exciting. Even better, today, there was a surprise storm.  What was billed as light snow in the Adirondacks turned into more. It snowed all day and it piled up.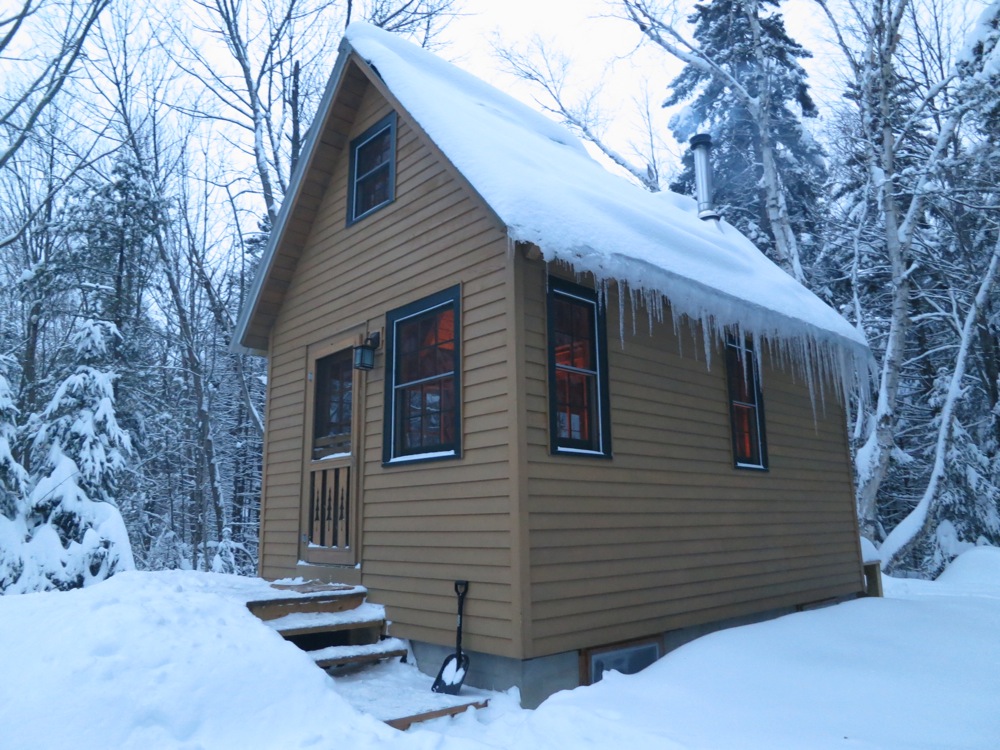 It was a change of routine for us. Instead of getting up before dawn to be at the mountain at 7:30, we hung out, watched the snow, did some sledding and skiing in the woods.  We headed for terrain right out the back door, where we have created some makeshift trails. It's fun setting tracks in new snow, especially if it's not too deep.
Today's snow was about 18 dense inches on top of a just barely breakable layer. I started in the morning setting a track through the trees, with the primary goal of creating a single, continuous line, with no false starts or dead-end branches to confuse someone who just wanted to follow tracks.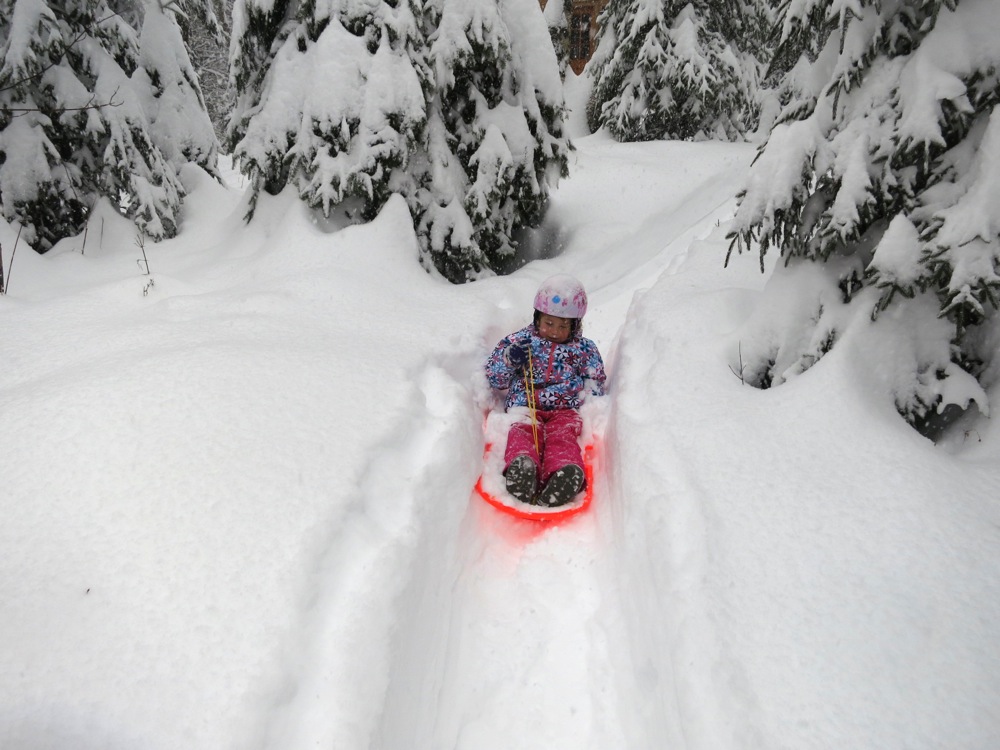 The snow also made for some great sledding. Neve designed a luge run for her plastic sled, and worked it half the day, doing practice runs, and improving the banking of the corners. It was curvy and fast enough so that I did the run several times myself.  Zelda set up a chair for judging each run.
Skiing in the woods on my GTs was superb. It snowed consistently all day, and at times it snowed hard. I think we were at the upper end of the NWS forecast that called for 3-7 inches.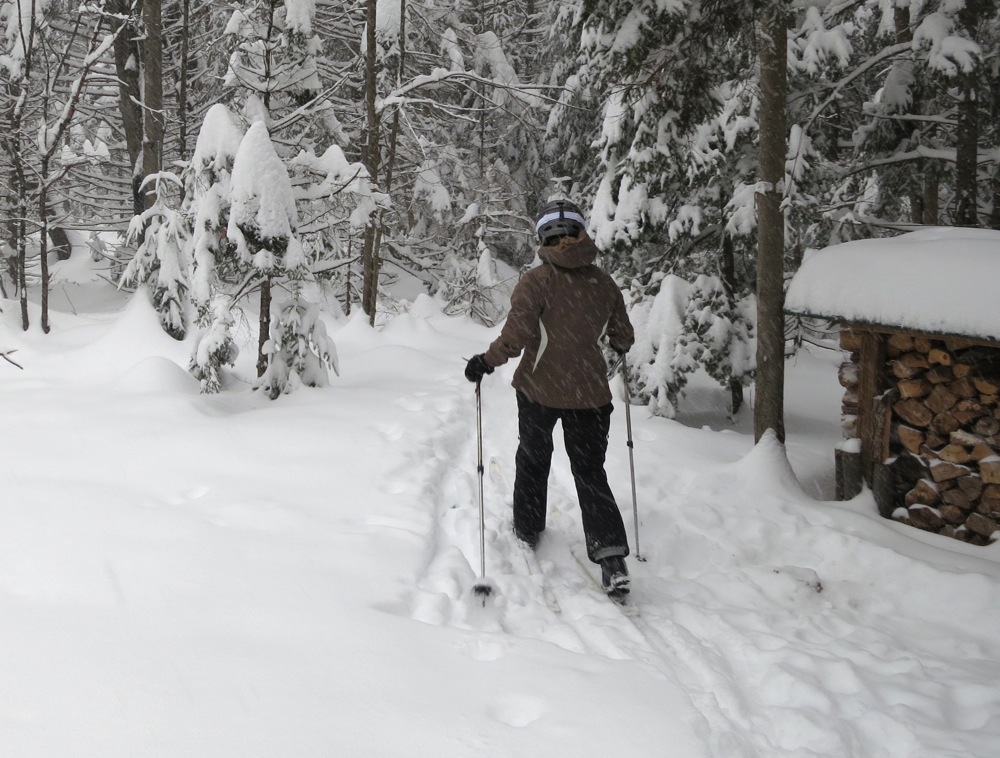 I started to create a loop. I wanted it to be a big as possible, and I never made it all the way around.  Each trip out, and I took several, I returned back in my tracks, and each time the route was improved for skiing. I was grooming it.
If you've ever done much of what we in North River would call backcountry skiing — traveling through the woods on Karhu XCDGTs or Fischer E99s — you understand how much fun it is to ski a nice track, set into soft, compressible snow.