I recently wrote a blog post to draw attention to the Northeast Face Shield Project. The idea is to raise funds and use it to produce a modest quantity of facial protection for healthcare workers in our region. While government is trying to bail us out of this mess, we wanted to do some bailing too.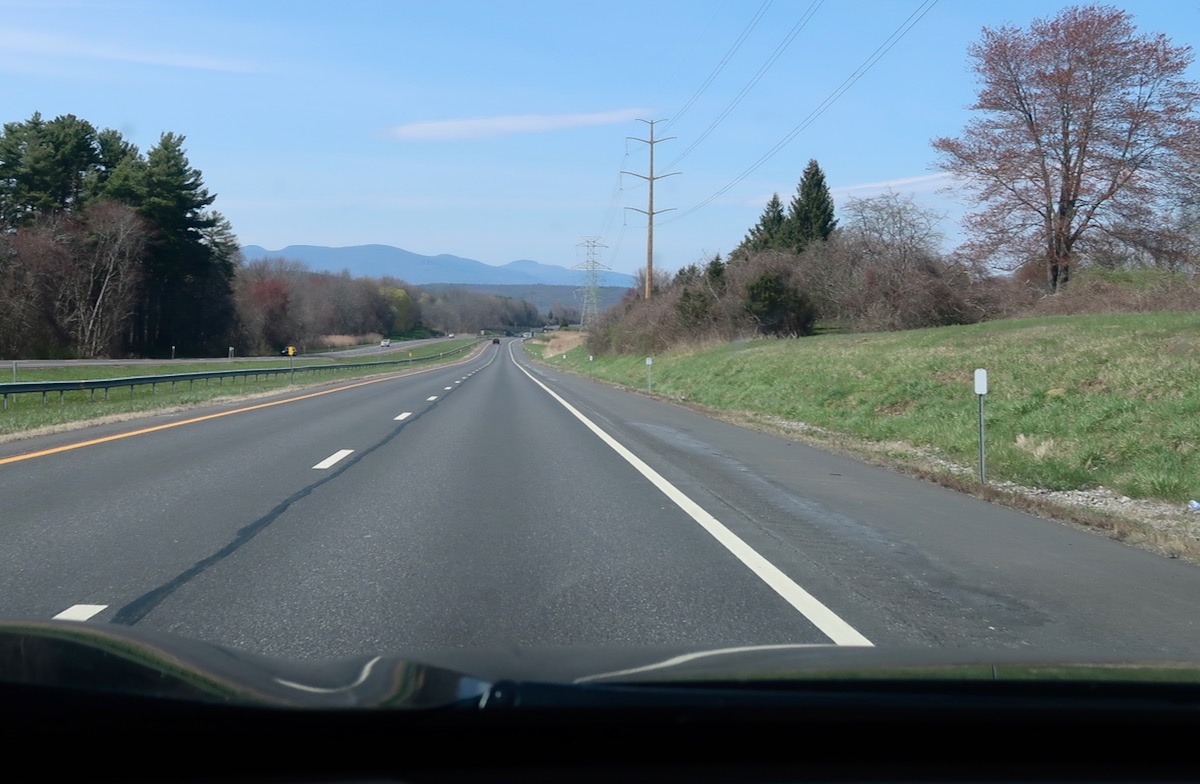 There are all kinds of ways to help America. Stay at home. Help older people with their shopping. Shop without hoarding. Work out payment terms. Call your mom. Just being nice to people is a way to help. I wrote that post because it was something I could do.
---
The PPE shortage captured the attention of Matt Bramble and the team behind the Northeast Face Shield Project. The idea was to create small temporary manufacturing capability for facemasks, supported by a homemade supply chain and distribution network. It's a pretty cool idea, if you look at it like an assignment for a logistics course you might take in school.
In my other life, I've been working to keep our small company going through the economic downturn. In the second week in March we lost half our business for 2nd quarter and laid off half our staff. We cut the pay of everyone who remained. It hasn't been easy. We now have a need for a CFO, and I'm doing my best to learn the job.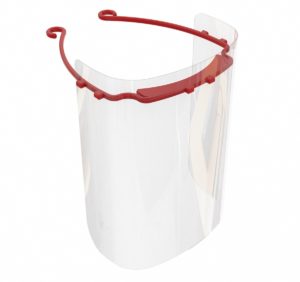 I wanted to do a little more for the project. I volunteered to be a driver, to help move materials. I wasn't sure how much I could help, because I can only drive on Saturdays or Sundays.
I got my chance this past weekend. Diamond State Graphics had volunteered to punch holes and round corners on 45,000 shields. They donated this work saving the project hours of labor and precious time. I took the middle leg of a three-part relay to get raw materials from NY's Capital District to New Castle Delaware.
It was a little weird for me. Normally when I pull out Google maps in the evening, I'm planning an early alarm for a shot at first chair the next day. This time my departure was at noon, and it was a beautiful sunny day when I left. It felt like an adventure as I drove up the road with the sunroof open, blasting my tunes. My first time out of a ten-mile zone in weeks.
The plan was for me to meet Skiology Matt at the Park and Ride at Exit 19 on the Thruway around 4pm. He had some kind of media interview about the project at 2pm, and he called to tell me he was running late. We talked about me driving further north, to Exit 21, to even out the drive. A habit I developed skiing, I was also running early, so I had even more time.
I called Scottski and he met me at Exit 19 and we shot the shit for half an hour. It was great to see him. I've think I've only seen three people in most of a month. I've been working alone at the office, spending time at home and walking in our neighborhood. That's it. Now here was Scott, six feet away, telling me his story. I honestly felt out of practice, making conversation.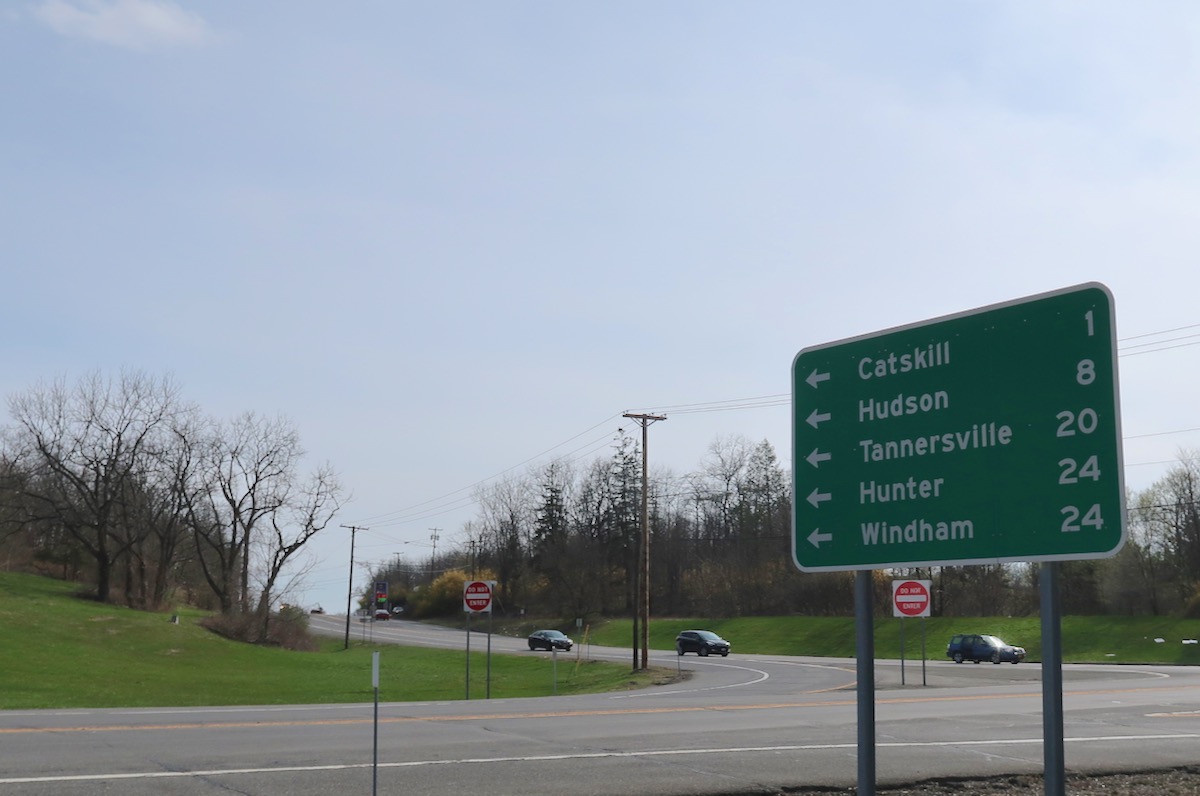 After a while, I headed further north on the Thruway. I got to Exit 21 at nearly the same time as Matt. We met in the Park and Ride, parked a few car widths away, and popped our trunks. Matt did all the loading, I guessed it was a strategy to limit any transmission. Then we hung out in the hazy sunshine, talking about our lives, and the project. Eventually I headed back to the south, towards New City NY, to grab the second part of my load.
A few hours later I arrived at Adam's house. He opened his garage and finished loading me up. He had a bunch of shield headbands on a rack, and I wanted to touch one. We wiped one down and I held it with my towelette, flexing it some. I still don't actually understand how 3D printing works, someday I'd like to see the process live. He was in the middle of dinner, so we chatted for a minute and then I headed home.
I was planning on gassing up close to home so I had a full tank for the week. But I pushed it too far. Apparently a new rule was in effect and all the gas stations closed at 8pm, a tangible enforcement of curfew. With reduced traffic on the roads I've been hypermiling for entertainment, and after over 320 miles of driving, I made it home with 80 miles of range in the tank. I unloaded the payload on my front porch, went inside to wash my hands and then flopped down on the couch with glass of red wine.
In the morning Brian from Giant Solutions came by in a company vehicle, to finish the material transport to Delaware. I felt like a brick in the wall, in a good way.
---
At NYSB we are in the business of silver linings. Maybe this is naive, but it seems to me that more people are thinking outside themselves, about the common good. That original blog post drove a good response and I sincerely appreciate all those in our audience who've contributed to this effort. If you'd like to join them, visit nefaceshield.org to donate or volunteer.