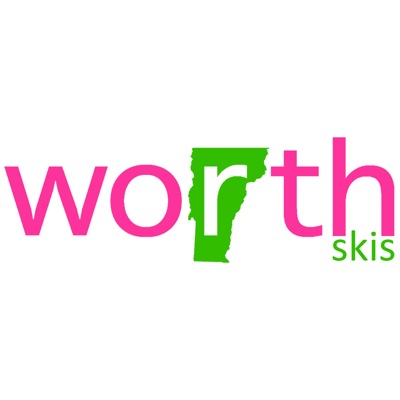 We became aware of Worth Skis while "lurking" in Teton Gravity Research Forum's East Coast Roll Call thread. A group of passionate TGR skier's seem tied to the brand and I wanted to see what I could learn about the company. Worth owners, Dalton Harben, Adrian Kostrubiak and Jason Duquette-Hoffman agreed to bring me up to speed.
NYSkiBlog: Tell us about the genesis of Worth Skis.
Dalton: Worth Mountain Designs was incorporated in September of 2011. We first imagined the company in the spring of last year and incorporated once we had our ideas and business model refined. We wanted to create a company that designs skis for eastern skiers wherever they ski. There are some great indie ski companies out there, but for the most part they're designing skis with western skiers in mind.
We wanted to bring skiers into the design process. That's why we developed the semi-custom model. By providing customers the ability to mix and match elements of the build to their preferences, recreational skiers can have what pros have had for years.
Who are the founders Worth and what's their background in skiing, ski design and construction?
Jason: Dalton, Adrian and I are partners. Dalton and I formed the company last September and Adrian joined us in January.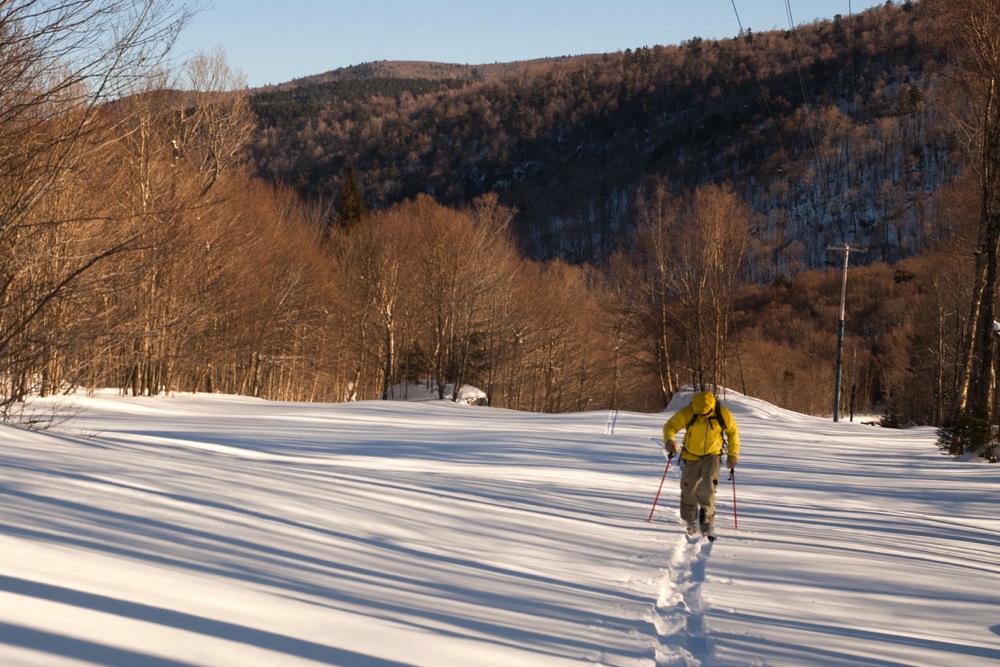 I'm a lifelong Vermont skier who learned to ski at Mad River Glen. I raced as a youth, and later became a ski instructor. I spent years on the retail side in nearly every conceivable role: technician, sales, bootfitting, purchasing and management. Most recently, I was the hard goods buyer for two large shops in Northern Vermont, and was GM at the Alpine Shop in South Burlington before I left to pursue a living outside the industry.
While I was a hard goods purchaser and shop manager, I spent a lot of time working with manufacturers on product development. I am a gearhead and coworkers would laugh because I could recite ski dimensions and details about the construction of every ski model we carried. I skied every ski we stocked, whether it was a hot freeride, race, women's model or a beginner package ski.
Adrian: I grew up skiing in Wyoming and in Vermont, at Mad River, Sugarbush and Stowe. I also spent time racing, which laid a solid technical foundation for my skiing. I got the opportunity to live closer to the mountains three years ago when I began my masters at Dartmouth in computer science. Since then, I've had the opportunity to explore central and northern Vermont, from the steeps of Mansfield to the mellow glades around the Middlebury College Snow Bowl.  Among other things, I serve as the IT guy for Worth.
Dalton: I was born in NJ and grew up skiing Magic Mountain and other southern VT resorts. Since then I've skied the backcountry in the Andes, India, Japan and the western US. I'm as happy skiing boot-top in the farm pasture next to my house as I am waist deep in Hokaido.  My family is thriving in Vermont and couldn't we be happier pursuing our dreams here. I'm another passionate skier who also likes tuning and mounting skis.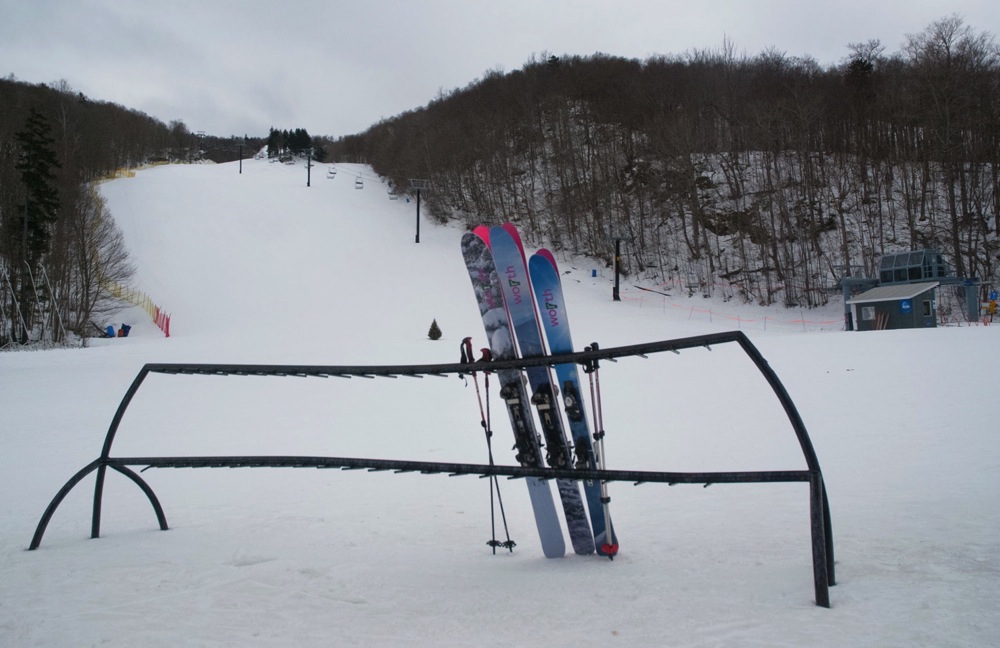 What mountains do you ski?
Jason: Middlebury College Snow Bowl is my home mountain; it's a great place to teach my kids and there is good backcountry terrain nearby. I've skied Vermont for 33 years, growing up skiing at Mad River and Smuggs. There are a number of areas in the East I still haven't been to, and some of the NY mountains are definitely on my bucket list. I've skied out West in Colorado and Utah. My brother was a patroller at Solitude, so I've spent some time there too.
Adrian: I've been lucky enough to ski in Jackson Hole consistently since I was three. I love the combination of a big mountain and small town feel. But there's just something about zipping through absurdly tight eastern trees that I just can't give up. I've had a pass at Stowe for the past few years, but I enjoy the more old-school style of Mad River Glen. I like riding lifts, but I often prefer earning my turns off a small road to nowhere, deep in the heart of the Greens.
Dalton: If I am riding resort, I love the terrain of the Snowbowl, Mad River and Smuggs. I also take the occasional trip south to Magic, my old stomping grounds.
If not for Worth Skis, what would you ride on? Quiver of one?
Jason: Before we started building skis, I was on Praxis. I've had the RX and Big Mountain 120 models, and thought they were some of the best boards I've ever been on. Praxis has been able to marry light weight with durability and power in a package that retains the classic great feel of a wood core ski. There simply isn't a better build out there, in my opinion.
Adrian: My quiver of one would have to be the Volkl Gotama. This was both the first wider rockered ski and first ski with rocker that I owned, and it changed my world! My style definitely evolved as I learned to take advantage of the rocker, and as I've come to fully understand the ski, I'm very impressed with it's versatility.
Dalton: I have owned at least five or six Praxis models. Their build quality and zeal for design innovation is what attracted me to them.
What are the biggest challenges you face?
Dalton: Our biggest challenge is resources. We all have day jobs and bills, and none of us is wealthy. There are no angel investors or venture capital firms behind us. We pool our personal funds to pay expenses, and we're running Worth without commercial debt. We have no marketing budget, and are relying on building our relationships with customers to get people excited about our brand. So far, the response has been significant and positive; skiers seem stoked about our product and our vision. There's is more than one way to gain brand energy — we're doing it from the ground up.
Who are Worth Skis customers?
Adrian: Our customers are passionate Eastern skiers who ski it all, and see interesting lines everywhere they look. Customers span a broad spectrum of skills and style, but they look for adventure at every turn. Worth skiers are in their teens, 20s, 30s, 40s and beyond. They experience a variety of conditions at resorts and in the backcountry. Our customers appreciate good equipment, they know what they are looking for, and they understand the value of getting exactly what they want.

It seems that alpine touring and backcountry equipment is hot, with an evolution in binding offerings that is opening up new terrain to more alpine skiers. This same evolution has driven our own preferences in terrain, and is at the heart of the niche we are looking to fill in the marketplace.
What are the most popular sizes, dimensions or camber/rocker configs that people are buying?
Jason: Currently the Daily Bread (135-98-120) and Humpback (140-109-122) are our most popular models. In terms of build options, people seem drawn to our carbon blend layup paired with our Response Core. As a person of substantial tonnage myself, I prefer the Power core, but even that depends on the model and purpose.
I use The George in a 178 Response/carbon build for all kinds of terrain. I generally ride bigger skis (185s or 192s), but that ski is an absolute hoot in the woods and soft snow, and skis well even on hardpack. Differences in construction make for totally different experiences. That ski is surfy and surprisingly poppy, with lots of playful energy for such a big ski. But get on the George in the Power core, fiberglass build in the 185, and it's a totally different animal. Big, solid, fast and stable, the Power core 185 is an agile freight train with a little bit of rocker.
What are your goals for ski production?
Dalton: We anticipate selling 100 pairs in our first full season of production next year. We want to grow beyond that, but at this moment, our goal is to stay small enough so that customers have a direct working relationship with the owners of Worth Skis.
Describe your relationship with Praxis.
Adrian: When we first started thinking about starting a ski company, we looked at the costs and time involved in setting up our own production facility. In addition to the large sums it would take to set up the kind of shop we need, we would need time, lots of time, to develop our production processes and test constructions to ensure the highest level of quality.
We chose to focus on ski design and have contracted Praxis to produce our work. Keith O'Meara at Praxis helps us spec out core and layup options to meet our design goals. Keith is an eastern born skier and a great resource because he understands our goals.
By working with Praxis, we've bypassed the pitfalls of small scale manufacturing. Praxis production quality is second to none. We focus on creating our designs and building our business, not on trying to build a ski that doesn't fall apart.
Jason: We're currently working with local Vermont craftsmen to bring some of our prototyping and eventually, some of our production to Vermont. We don't anticipate replacing our relationship with Praxis, but augmenting it. In the next few years we will unveil a new line within the Worth brand, called the Green Line, that will offer up skis built in Vermont with Vermont wood. Our first model in this line is in development, and we are working with a local craftsman on a prototype. It will have a maple core.
Sweet. Are there dangers or downsides to going directly to consumers without using a dealer network? Can you imagine a scenario where select dealers could work for you?
Adrian: Limited access to customers is the downside. We're establishing relationships with a few key retail and demo centers regionally to get some access to their customer base. Our cost structure doesn't allow us to sell skis at wholesale to retailers and make any margin, so these are essentially marketing partnerships for us.
What do you do to assure customers you'll stand behind your product?
Another advantage to sourcing our production with Praxis is that our product is backed by an established builder. If a ski were to fail due to a manufacturer's defect and could not be repaired to as-it-was condition, it would be replaced in our next production run.
What has surprised you about the ski business?
Jason: I've been surprised and pleased at the response we are getting. People want to support a local company that understands their needs. They're excited to be part of the design process, spec'ing their own ski, at a price that is in line with mass-produced, off-the-shelf product.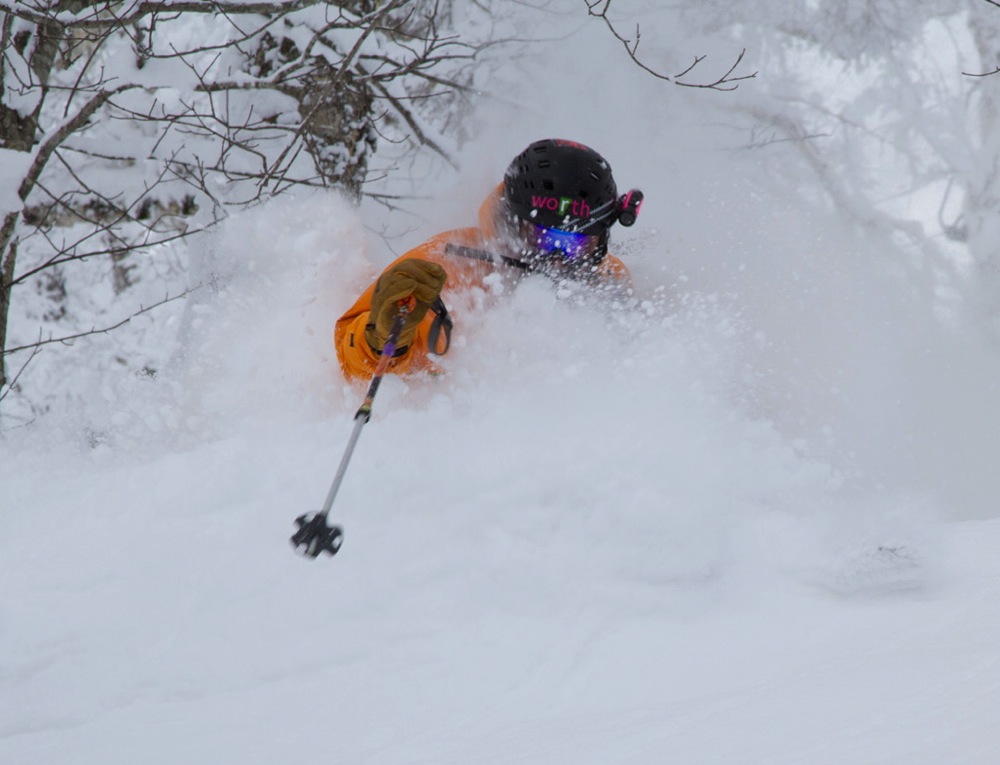 What do you think would surprise the public most about Worth?
I don't think anyone would envision our spare bedroom as the headquarters of a ski company. We really are that small. Our "tech rep" is my brother — he's helping us out because he likes the work. Our business phone number is my cell. We're grassroots, we feel we've already accomplished a lot, and we are optimistic about the future of our company.
I love talking about ski design and construction on lift rides. The conversations that spring from those interactions are filled with all of the reasons we love this sport. We are skiers, we built this company for skiers, and we love meeting other passionate skiers.
For more on Worth Skis: