In 2014, the stars have aligned early for skiers in New York. The Catskills are in the bullseye for winter storm Hercules, and no one should miss out on turns tomorrow, let alone over the weekend.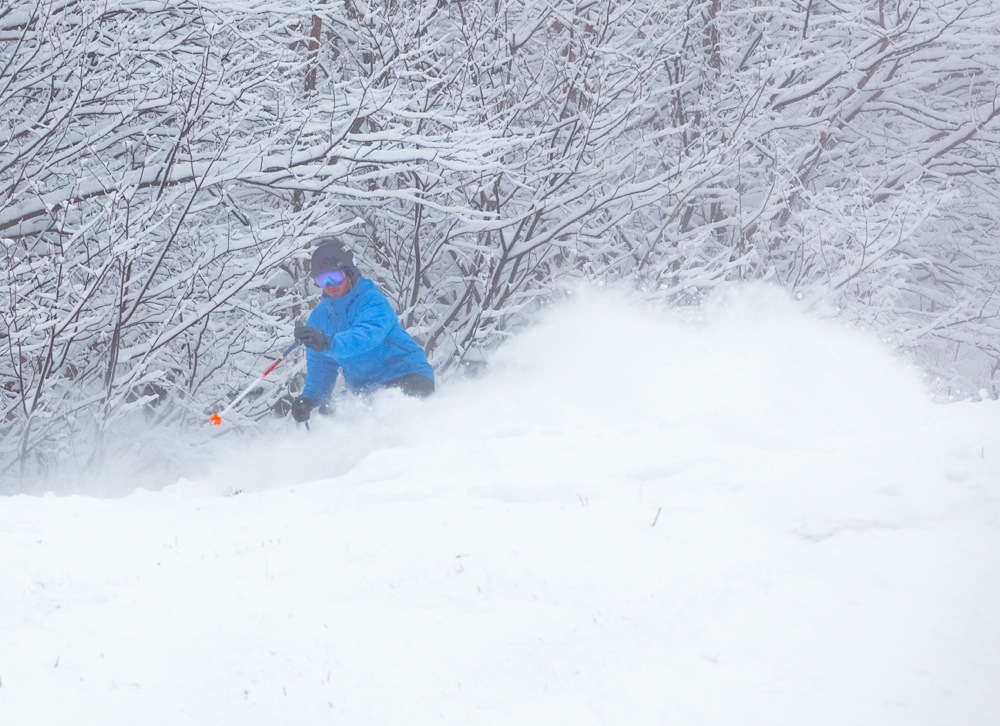 Not wanting to get snowed out, I left the city late last night, GF in tow, to make sure that we would arrive at Windham bright and early.
I'd seen their trail count increasing pretty quickly since the thaw and I had been dying to check out some of their summer improvements, which include new terrain features in the form of a blue square called Windfall and a very tasty looking gladed area just off of it.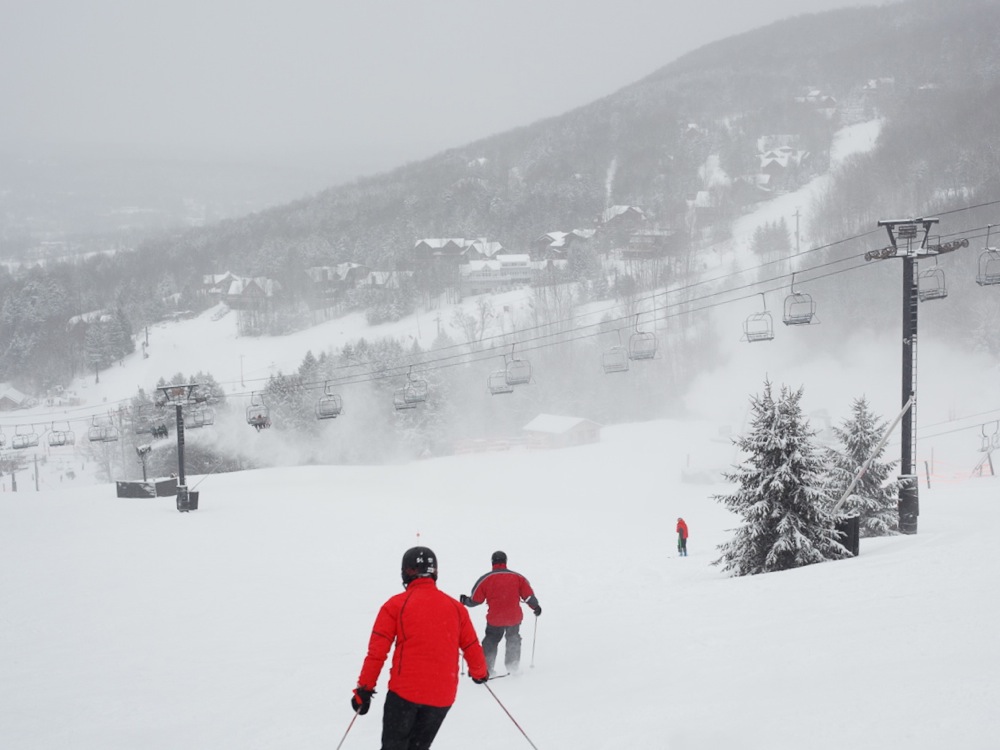 As I sit in Legends at days end, banging out my report, there's a good 6-8″+ up top and the snow is piling up. If my knees weren't also barking, it might be harder to sit in here to watch it happen.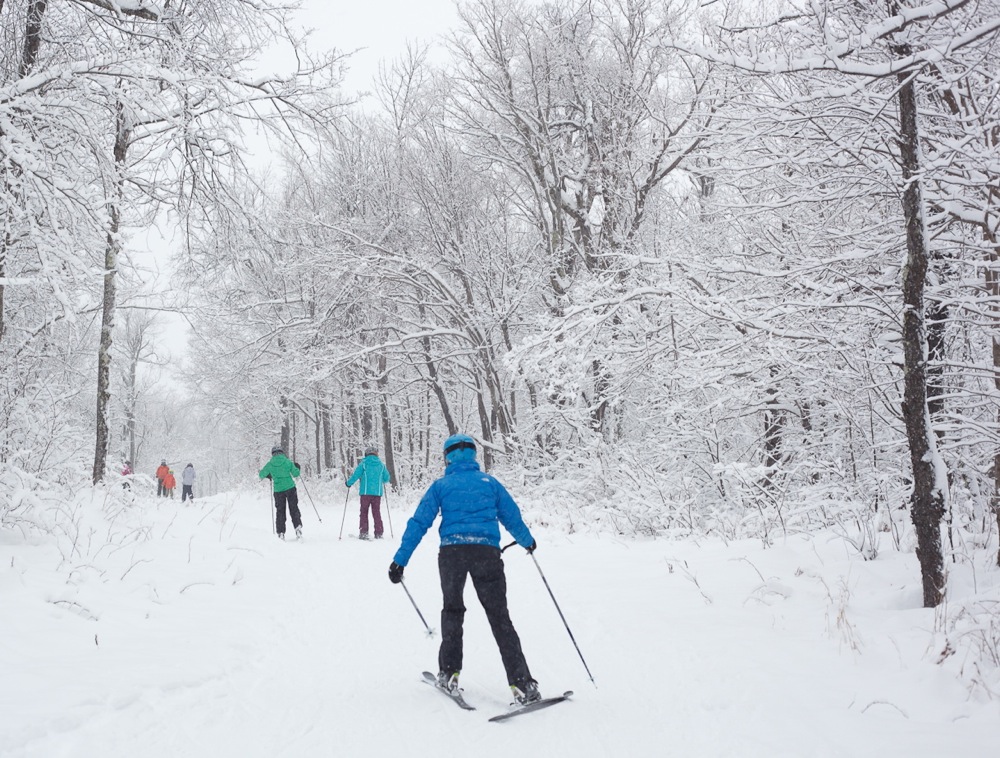 I'd almost forgotten about how much vertical you can rack up on the A-lift. It's a quick fly and ride. Windfall was very fun, so we traversed out to it a few times.
The east side was also skiing great, although visibility was tough with a man made blizzard humming along with the natural.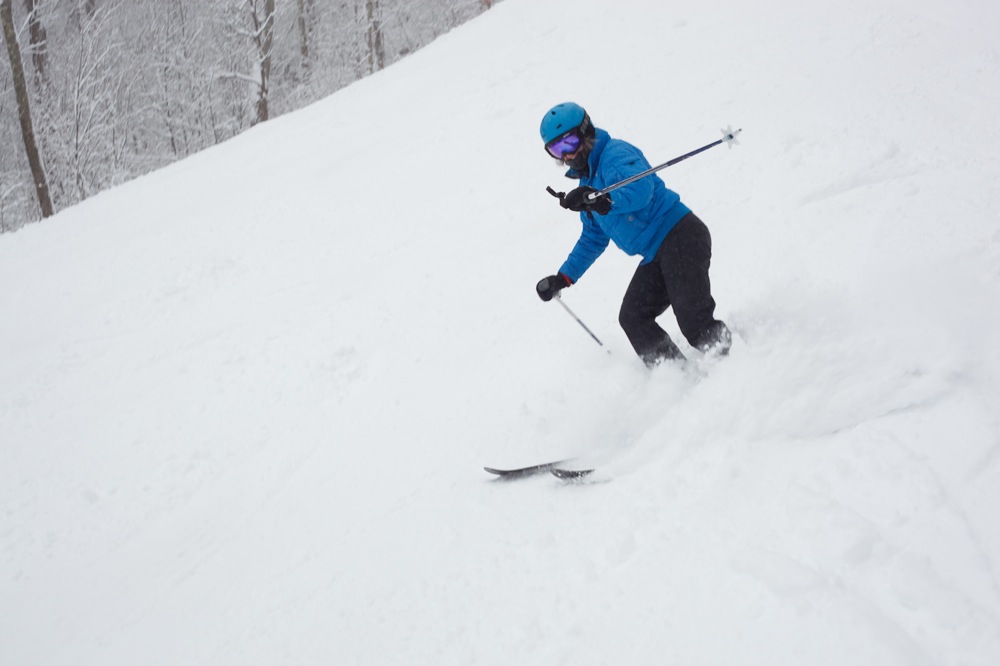 I'd think that three more ways down will be on line tomorrow, especially if Hercules smashes the area with another foot, which is what the pros are talking about.
There's nothing better than midweek pow, at least when you can get off to enjoy it. No lines, cheaper tickets, and you just get more of the snow to yourself.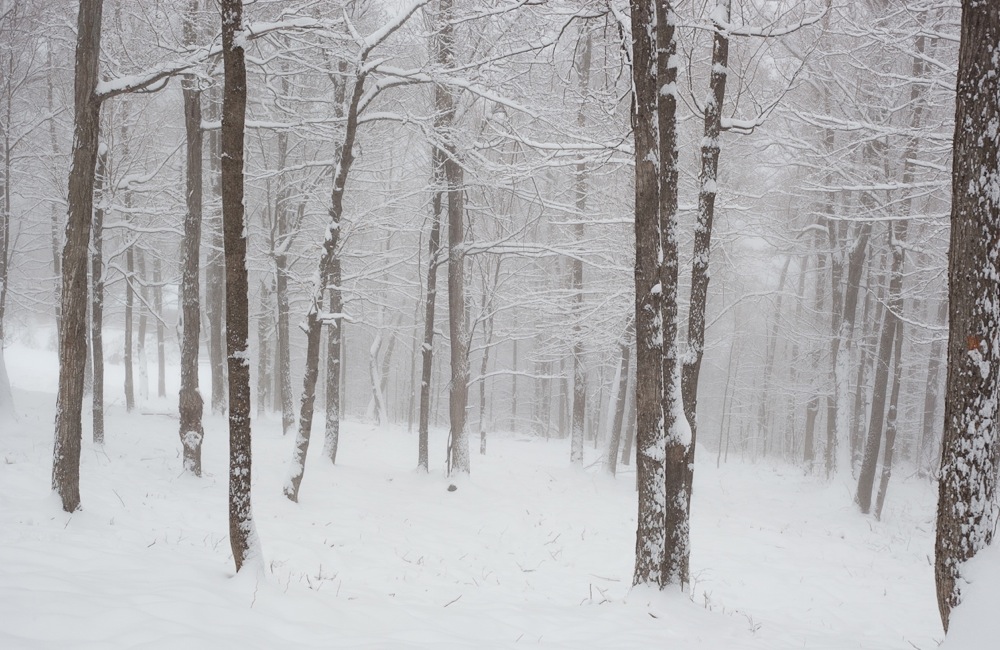 Take my word for it; you just can't make a bad choice if you choose the Catskills this weekend.