Stuffed with winter cheer, holiday spirit and Chinese food ours was a multi-faceted ski mission, for a good cause. Earlier in the month I saw ISKINY's learn-to-ski deal offering $35 packages at a number of New York resorts, including the nearby (to me) Mount Peter.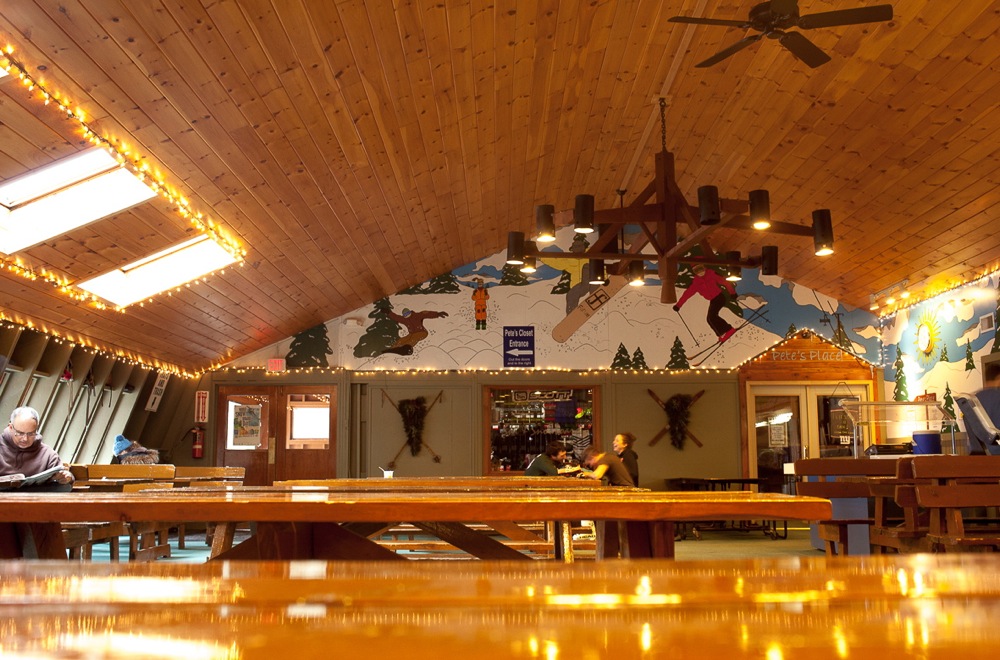 I was inspired. My holiday schedule was packed with weddings and family and errands, but I really wanted to get on the slopes.  Mount Peter gave me a great price to get two excited never-evers on the slopes. Off we went.
It's hard not to make this sound like a gift to myself, but I really wanted to share the gift of skiing with a classmate and her boyfriend. Skiing is easily my most favorite winter activity, but I find it hard to explain why newbies should try it.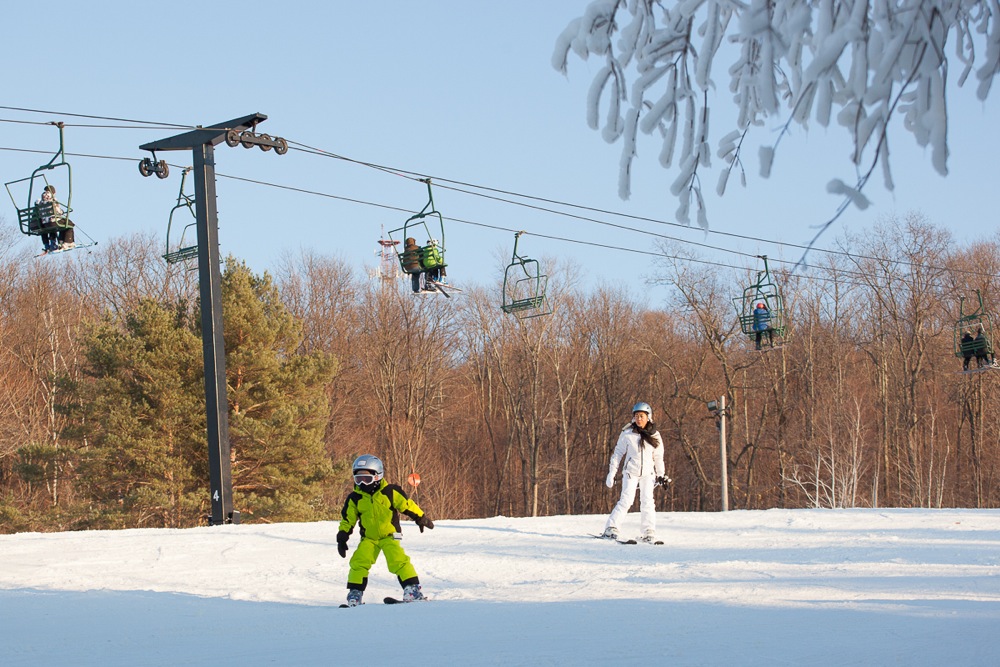 What to say? "It's like ice skating, but on an incline." Nah. "Like a riding at a water park, but with soft frozen water." Pass.
As excited as my friends were, I was convinced I had to be there to get them started. Plus I want to see it, document the occasion, and help with the all the little things new skiers don't know about.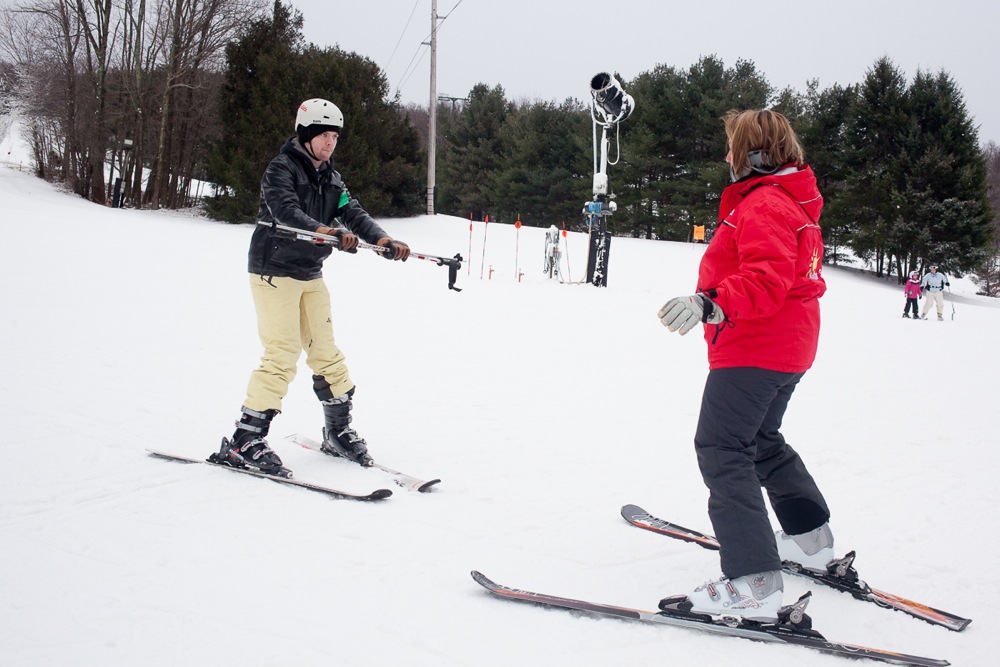 Mount Peter maintains a cool list of beginner tips on their website, but it's always good to have an expert around to tell you your socks are two sizes too thick, cotton gloves are a bad idea, or that if you stick your wicket on a zipper close to your face that ticket is going to blow around in the wind whack you in the face.
After getting past these hurdles, there were no worries. The rental shop was well staffed, organized, and clean with plenty of new gear. And after we geared up, there were more instructors at the lineup than students.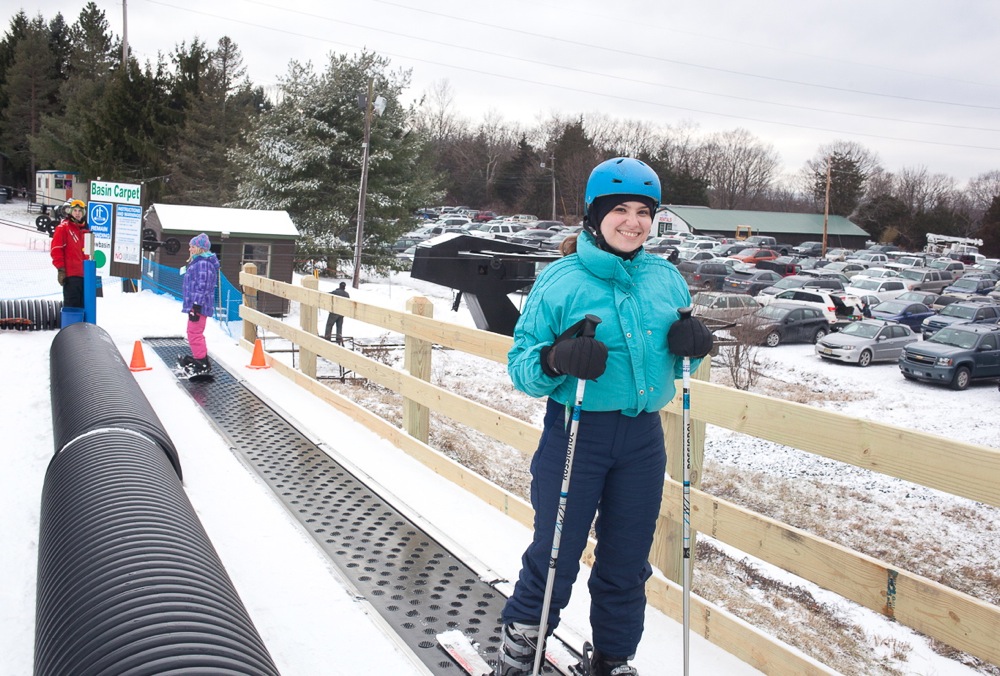 To top it off, it snowed for an hour before getting sunny. I imagine it was an unforgettable first day for my friends, and for me ,as I skied amazingly soft snow just a few days after one of the worst midwinter thaws I can recall.
What impressed me the most about the lesson was how much time the instructors spent at the bottom of the hill, getting used to wearing skis and doing basic things most skiers take for granted. It was solid prep for a journey from base area, to Magic Carpet, to chair lift.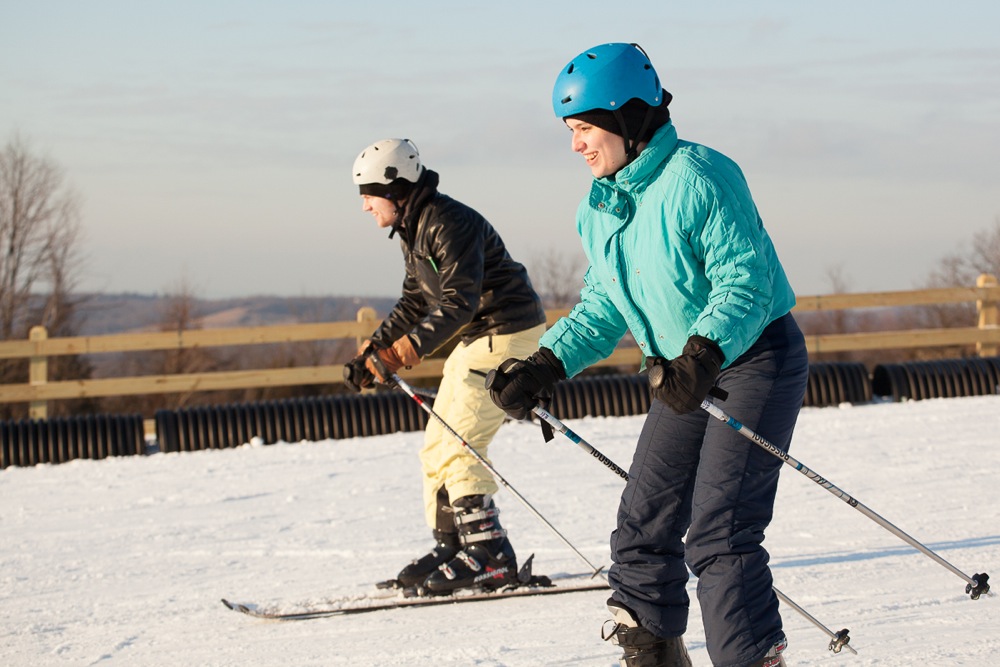 Mount Peter is a great place to learn to ski. The mountain is tucked away into the closest and quaintest corner of downstate near to NYC, so you won't burn out a newbie with the drive before they arrive.
For a more experienced skier it's good to brush up on what you already know: What Mount Peter may lack in vert, it makes up for in soft snow, great instructors, a beautiful lodge and a welcoming atmosphere. I'll be back.