Last week's heatwave and subsequent rain storm caused no end of consternation among northeast skiers. Modern technology made it worse. Many of us spent last week checking and rechecking weather forecasts, obsessively going from one internet meteorologist to another, searching for a different model or a new track that didn't spell disaster for the snow pack.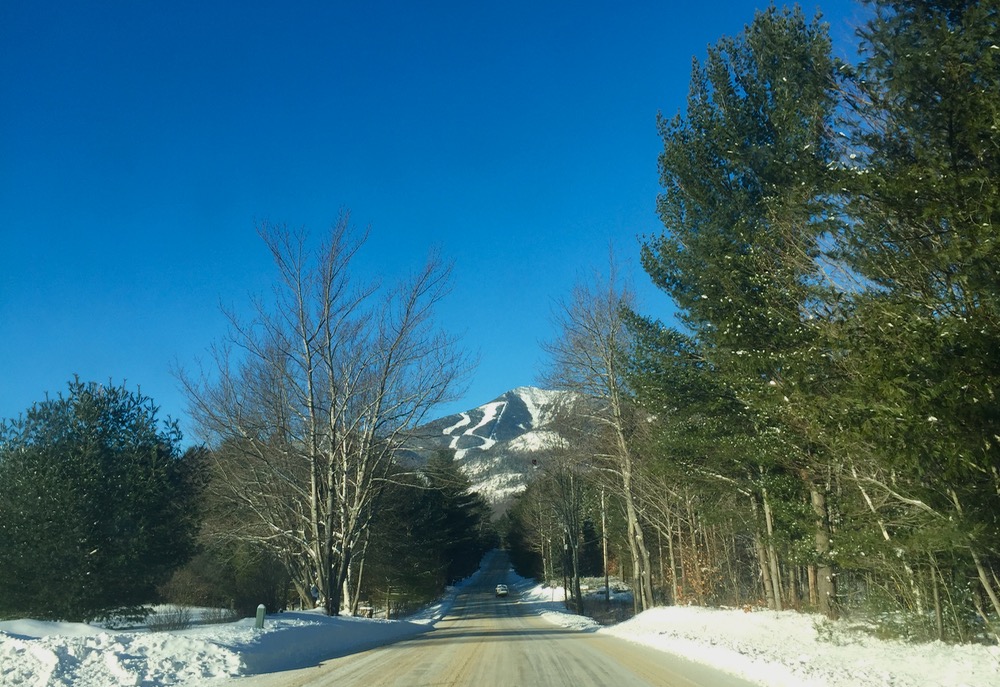 Eventually we accepted reality, shifting our attention to the mountains where the damage would be the least. The meteorologists weren't unanimous in their predictions but they seemed to agree that the mountains in the northern corner of NY had the best chances. Instead of chasing a snow storm, I was actually getting chased, halfway to Canada, by a rain storm.
Whiteface was the answer; huge, legendary terrain and I have a Max Pass. My problem was that Whiteface is four hours away and I only had Sunday to ski. My normal M.O. for Whiteface is to drive up the night before, late, find a place to park my truck and crawl into a sleeping bag, in prime position for first chair in the morning.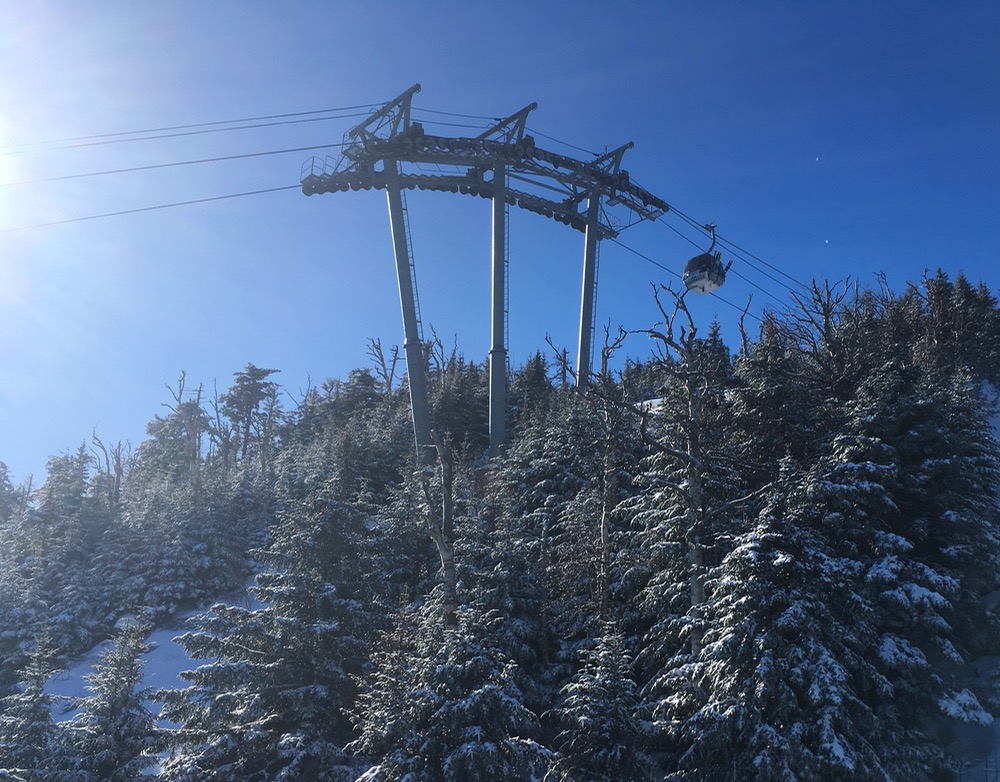 I was all set, until my sons schedule opened up for Sunday. My wife didn't like the idea of him sleeping out in a cold truck. She tried to convince me to go someplace closer, pointing out nearby mountains were making snow and posting on Facebook. Not filled with social media happy thoughts, I went to bed early, resolved to make the drive to Whiteface.
Getting my son in the car at five in the morning was difficult but not impossible. We were both on autopilot and managed to leave a few things behind, including my son's Northface and both of our hats. I had a spare rain jacket and some baseball caps in the car so I didn't panic. Junior slept the whole way. We got to the mountain around 9:30, not first chair but pretty good.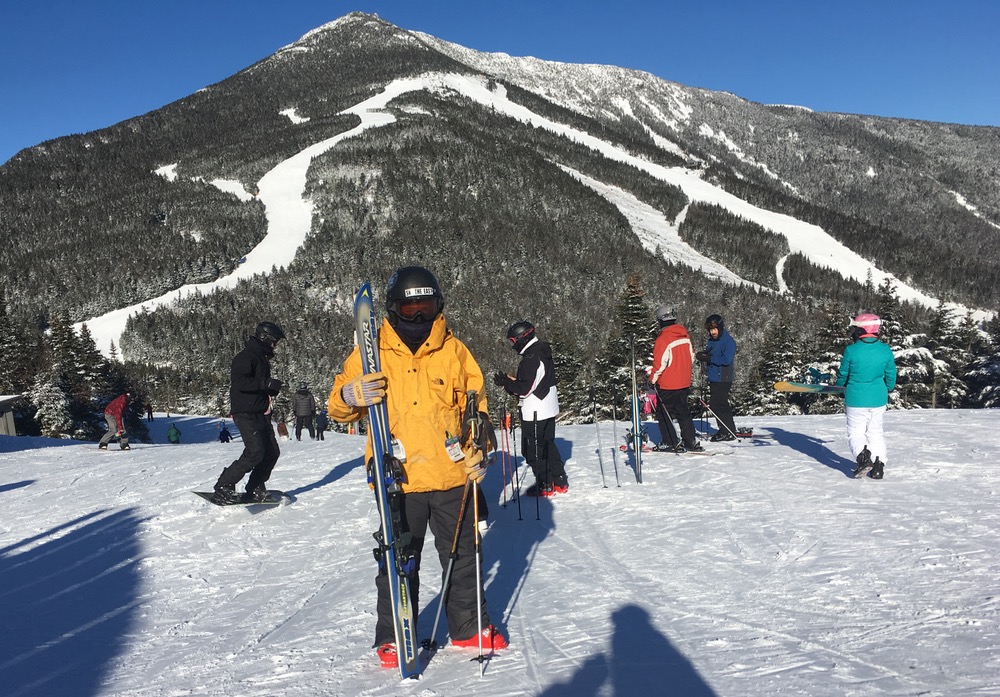 Whiteface was buzzing with activity; it was a holiday weekend and Chevy was doing their annual promotion there. We booted up and we on the gondola by 10am. Junior nodded off again on the ride up. It was his first time at Whiteface, so I spent a lot of time showing him around. He knows the history of the Olympics,  even so he was still amazed at the size of Whiteface.
There's really nothing else like the view from the top of of the Summit Chair on a clear day. Junior got a real kick out of the signs posted on the towers of the Summit Chair pointing out that Whiteface is taller than Vermont.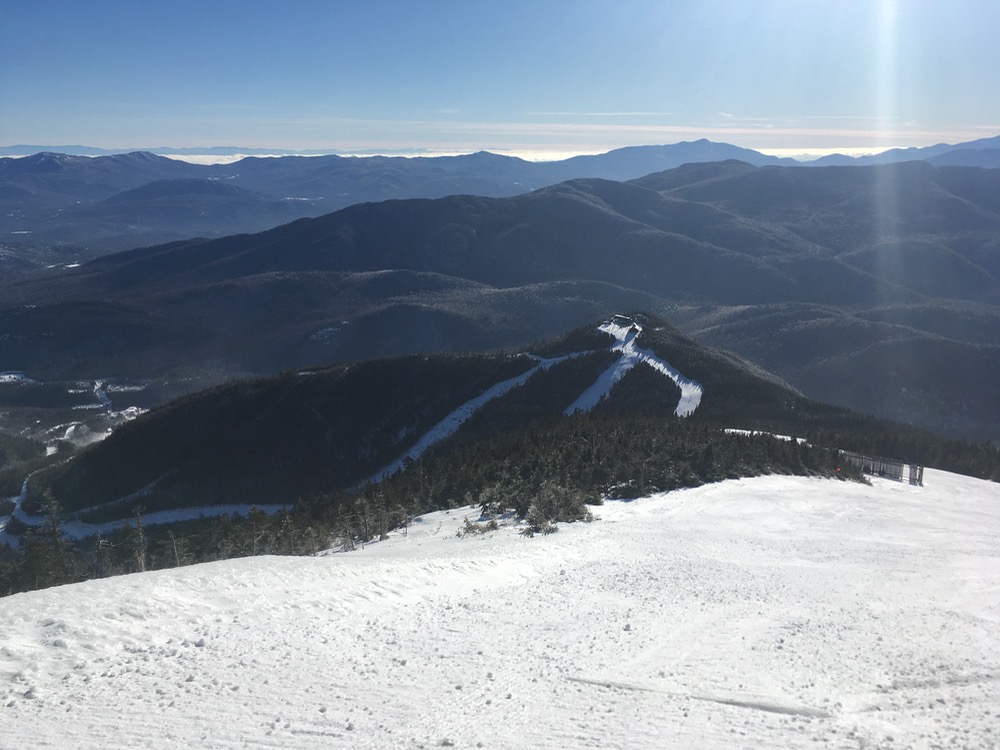 The snow was really good and the sky was impossibly blue.  It was extremely cold but the mid-mountain lodge is right there, so we took two quick warmup breaks during the day. We spent most of the morning on the summit and then went to explore Little Whiteface before a quick late lunch.
The mountain was far from unscathed from last week's weather. Some favorite trails were closed and as the day wore on, high traffic areas got scraped. But that's to be expected, on a cold, busy holiday weekends, after a monsoon. After lunch we did another run from the top and then took it easy on the lower mountain until we were ready to quit.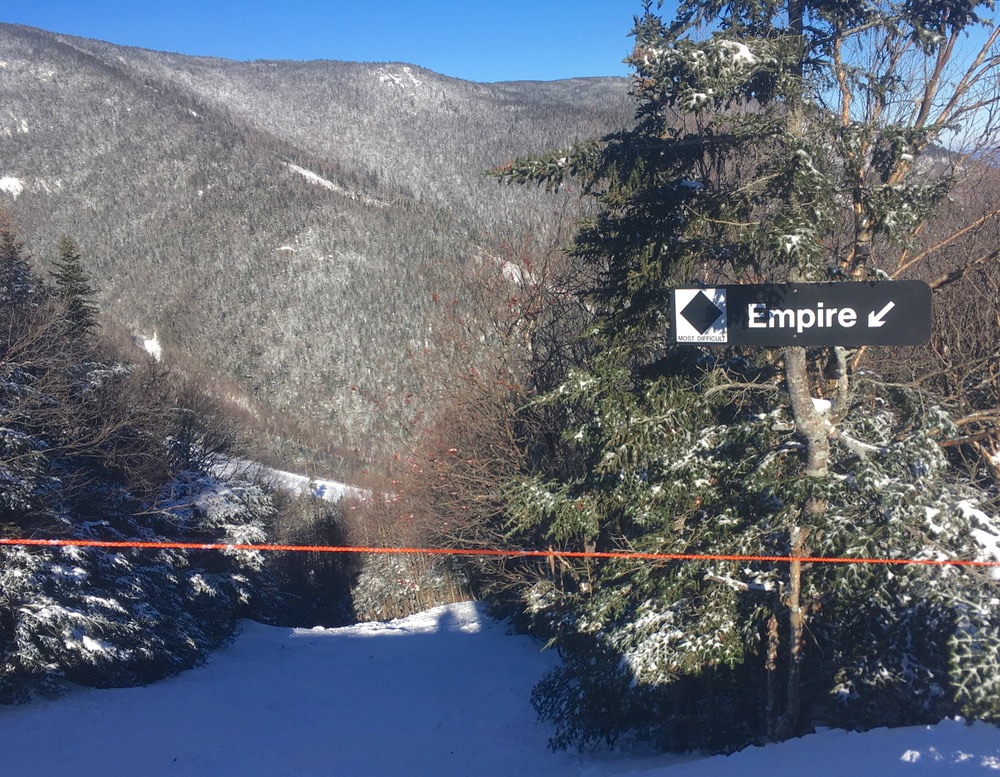 It was just a fun, exciting day. We were back on the road by five and headed south.  Junior put his head against the window and went to sleep again. There's something amazing about how much a teenage boy can sleep.
Once again I watched the sun rise and set from the drivers seat of my truck. Ski the Face! I definitely felt like I'd made the right call.