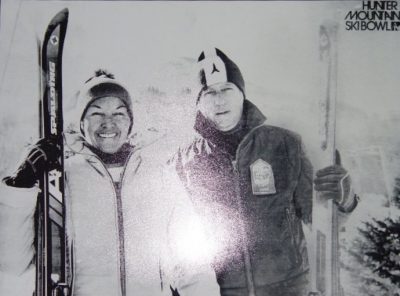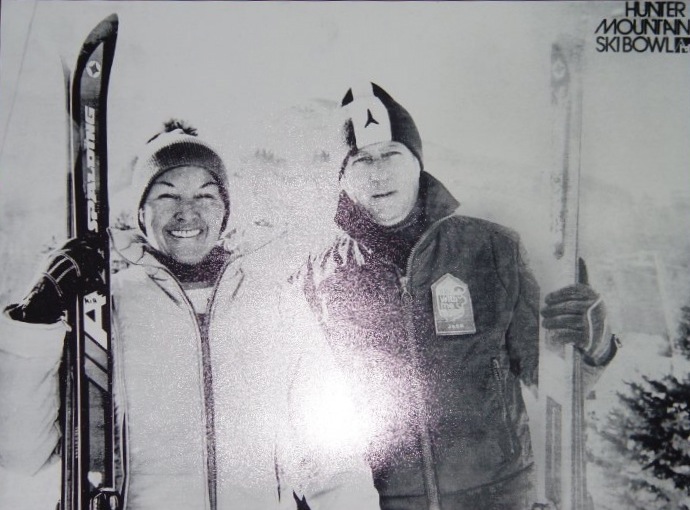 Since I was 6 years old I'd always had a season pass at Hunter Mountain. My parents, Dorothy and Jack skied Hunter and Dad was a ski instructor there for a long time. After they moved to Florida; Orville Slutzky, still comped my son and me a season pass every year. An act of generosity I'll always remember.
At the time, I didn't have many friends/acquaintances that skied. Those that did wanted to go on to Vermont instead of going to Hunter. I'd ski Hunter with my son or by myself. Once he went away to college I either went to Hunter by myself or with a couple of guys from work. Since I'm a teacher, I also skied one night a week with my school ski club.
My wife was never too interested, but as my daughter and youngest son got older, I took them with me and we had a great time. I was getting out probably 30+ times a year, either alone, with my kids, with the occasional friend or on a school trip.
Life was good, but I couldn't shake the feeling that something was missing. I felt unfulfilled. When I was a kid we had a house at Hunter that we shared with my uncle who was also a ski instructor. There was always friends and family, loads of people to ski with, après parties. We felt very much connected to the Hunter ski community, especially with those involved in the ski school. It was more than just skiing, it was a lifestyle. I missed that lifestyle and it didn't look like I was going to be a part of it again anytime soon.
Then, back in 2001, my oldest son, was out of college and skiing again. The two of us had been kicking around the idea of trying to hook up somewhere as a host/safety/ambassador or maybe snowsports, but we had no definite plans. He got a couple of comps from a friend that were good at Whiteface or Gore. Neither of us had ever been to Whiteface so we decided to give it a try.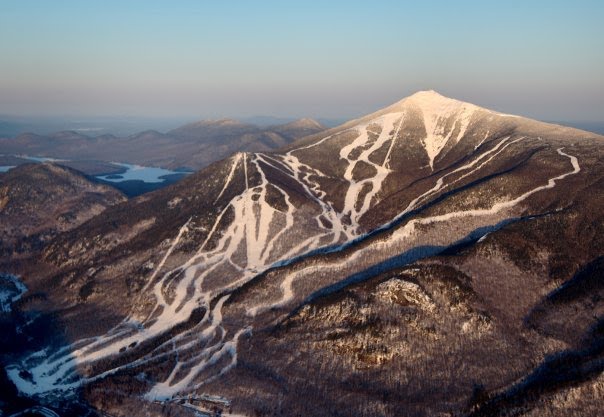 It was very late in the season, a sunny spring day. We both liked Whiteface, it seemed to have everything we were looking for in a mountain. It was big, with enough challenge for us to ski it every weekend, and it was a very doable two-hour drive from home.
At the end of the day, we went to customer service to see about applying to be volunteer employees. We were told to call the Operations Supervisor. The following Monday, we called Whiteface and left a message. It was April, and I didn't really expect a return call. I figured I'd call back in October. Two days later the Operations Supervisor called me, asked some questions, and told me he had a couple openings in the Mountain Host program. He said my son and I could have the positions. Sight unseen, just like that.
It was the best thing to ever happen to me. We made a bunch of friends to ski and party with and we love the mountain and the job. My affiliation with Whiteface led to a part-time position as a rep for Nordica and three summers ago we bought a house 4 miles from the mountain. I guess I'm a simple guy with simple dreams because now I have everything I ever wanted and couldn't be happier. All because of a decision to ski a day at Whiteface. It turned out to be a life altering choice.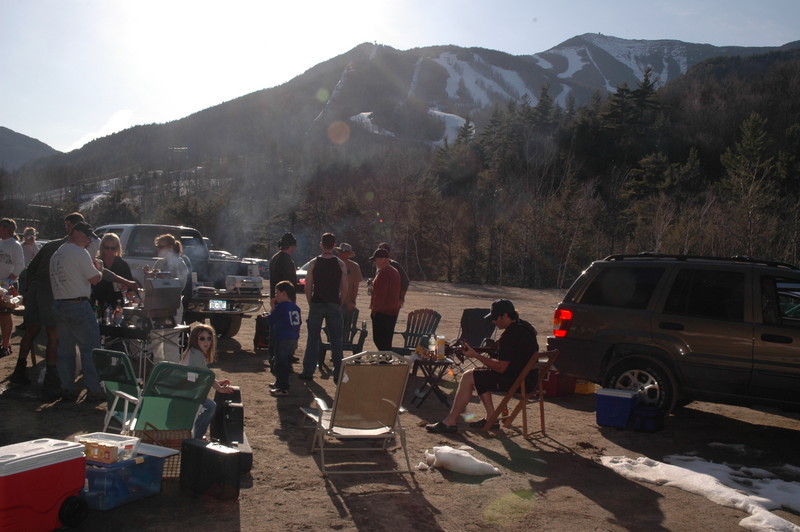 It's just amazing to me how what seems like a meaningless choice, can have such a profound effect on our lives, the ramifications of which may last the rest of our lives. Brought on by a simple twist of fate.