NYSkiBlog spoke with Whiteface General Manager Bruce McCulley, on the status of maintenance and improvements taking place on the mountain this summer.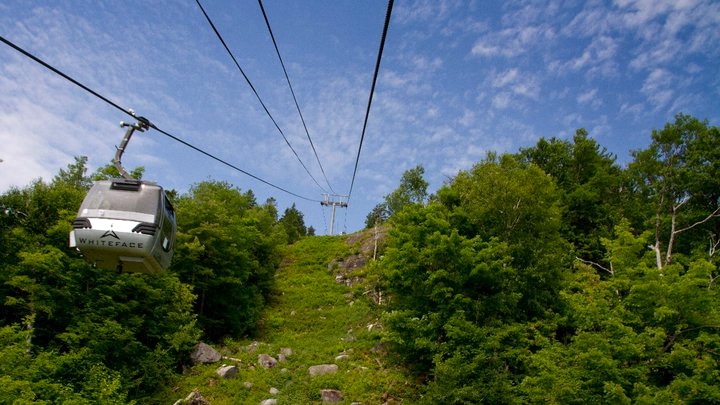 NYSkiBlog: Bruce thanks for your time. What's going at Whiteface this summer?
Bruce McCulley: As usual, we're very busy this summer with annual maintenance — lifts, snowmaking, trails, plus our vehicles, electrical, and buildings. We'll inspect every inch of our snowmaking pipe, replace any cracked air/water hydrants. We'll pull pumps, rebuild packings, repair any leaking valves, brush out our lines and refurbish snow guns as necessary. We'll do compressor maintenance, and clean silt from our intakes.
Every year we maintain all of our grooming equipment, servicing the engines, wheel bearings, doing track work, and hose and tiller barrel replacement. In addition we've got to service all our trucks, excavators, dozers, buses, plow trucks, and ATVs.
We're checking all our sheaves, greasing them and rebuilding or replacing the them as necessary. We're doing our annual testing on all grips, chairs and cabins and re-building the tower assemblies on Gondola, Freeway and Bear lifts. Plus we're installing new bullwheel bearings on both the Summit quad and the Gondola. As usual we'll service all auxiliary engines and we're adding a new emergency-brake and tension system on the Bunny Hutch lift.
With all the rain this spring, we've got to rebuild trails and replace culverts that were flood damaged. And maintain our summer service roads, brush out our lift lines, and mow everything. Then there's electrical and building maintenance. It's a lot to think about.
And we're currently working on grants for work on the Veterans Memorial Highway. These grants are for interpretive signage and video, roof replacements at the castle and summit house, road repair, water system upgrades, elevator repair and stonework on the castle. Plus our summer ops go on as usual — scenic gondola, mountain biking, guided hikes, frisbee golf and the Veterans Memorial Highway operation.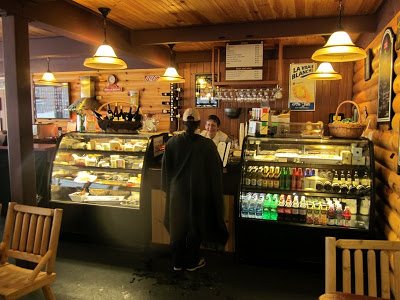 NYSB: Mike Pratt told us about a nice list of upgrades to the base lodge at Gore. What in going on with lodge facilities at Whiteface?
Bruce: The concession projects we feel that we have time to accomplish will include:
A re-model of the rental shop with new equipment, racks, boot dryers and inventory system. Plus we're installing new day lockers in the rental shop and replacing old day lockers on the bottom floor.
We're re–working the kitchen area in the J. Lohr café, to provide better service during the busy periods. We're also planning to replace furniture.
And we're gutting and re-model the retail store.
NYSB: That's a busy summer. One question is on every Whiteface skier's mind — what's the status of the Little Whiteface Double?
Bruce: The Little Whiteface refurbishment involves all new towers and tower machinery from mid-station to the top. The lower half of the lift was refurbished in 1989, while some of the upper towers are as old as 1958. Concrete has already been poured for the new towers.
Plus we'll be totally going through all of the components such as chairs, gearbox, drive systems, counterweights, communication lines etc. Doppelmayr CTEC is working on the towers and communication line, and we have another contractor that is working in the drive terminal.
NYSB: What else is going on?
Bruce: Other major maintenance projects will include replacing roofs on our lodges, Veterans Memorial Highway maintenance, and various equipment upgrades. We also hope to continue to add more lines in the Sugar Valley Glades.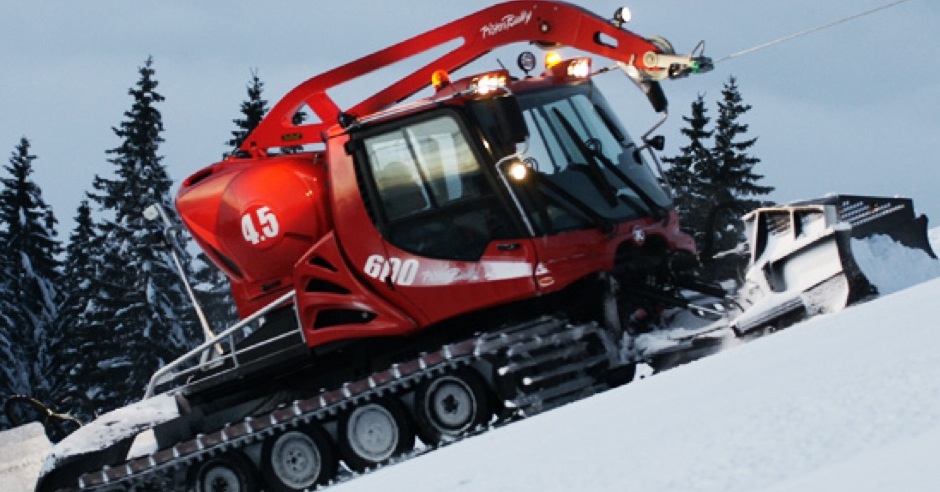 NYSB: Equipment upgrades?
Bruce: Our big purchase was a new PistenBully 600 Winchcat at the end of last season. And we expect to bolster our automated snowgun fleet with two new Techno-Alpin fan guns.
NYSB: Specifically what terrain does the Winchcat groom?
Bruce: Skyward, Mountain Run, Wilderness, Thruway and Essex. Most of that terrain is groomed every night. The new winch is replacing one with a lot of hours on it. The 600 will give us better reliability — we need it as we have at least one winch machine running every night. This new winch is state-of-the-art, one of only six in North America … and a significant investment at $360,000.
NYSB: Any info to share about the change in terrain in The Slides from the mud slides?
Bruce: The biggest difference is that slide # 3 is significantly wider.
NYSB: Any chance for snowmaking on Hoyts?
Bruce: Not this year.
NYSB: Thanks for the update Bruce.