Thursday night I arrived home to find an email from Whiteface's snow sports school director saying the mountain was opening Saturday. Work flew by during the day on Friday in anticipation of skiing. Friday night we conducted our family ritual of tuning skis and digging through closets to collect our gear.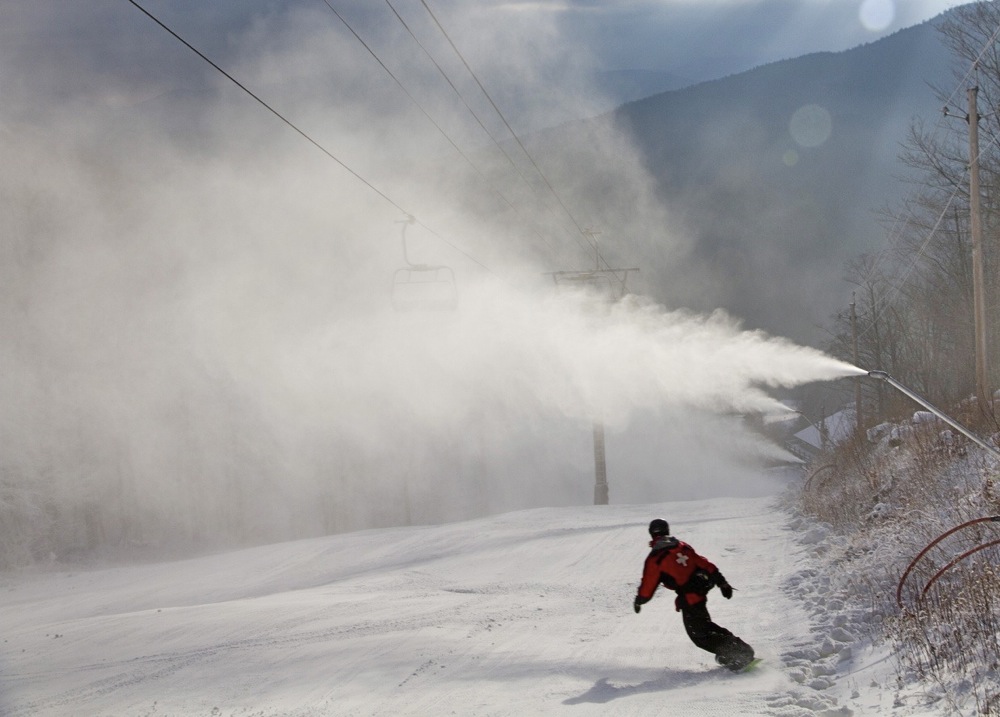 This morning we took it slow. We've learned not to hurry on opening day as things often start slowly as crews deal with last minute grooming or lift issues. There was none of that today as the new management team pulled it off without a hitch.
We got to the mountain at 9am and were surprised to find the River Lot almost empty. I'd heard that this was sort of a "stealth" opening with promotion limited to Facebook and some local media releases but no advertising. It seemed like a wise move, as a huge crowd could have overwhelmed limited early season terrain and snow depths.  And while the season pass deadline was extended until Sunday, today felt more like a gift to passholders.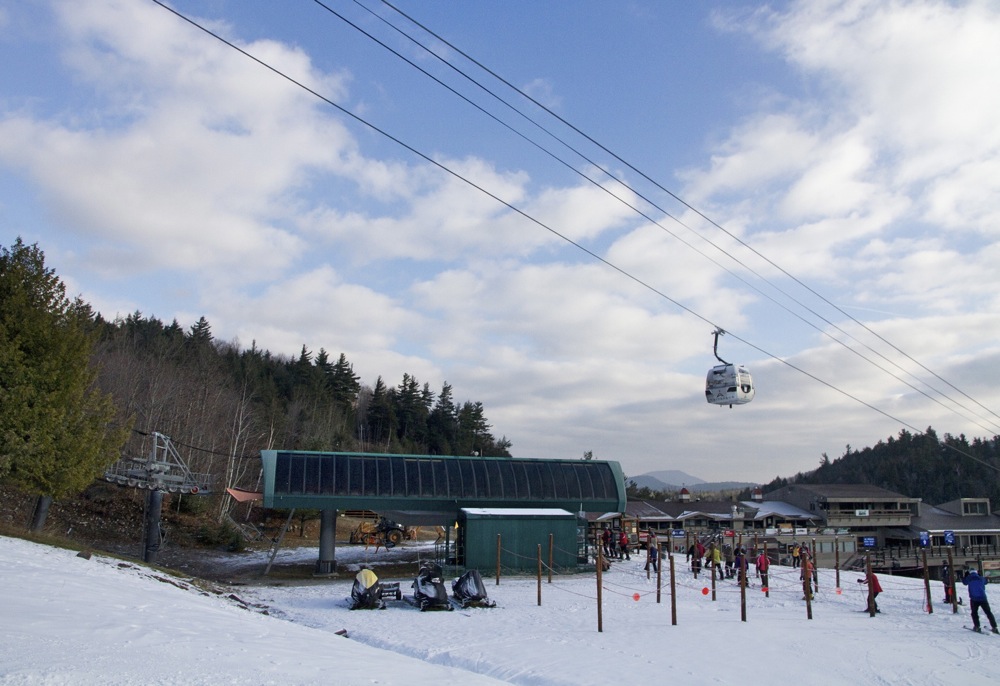 Terrain was limited to one route down — Upper Valley to midstation to Lower Valley to Fox — repeat until your legs get tired. It was a perfect sunny day with no wind and temps around 40 at the base and just below freezing at the top of the Facelift. Mountain Ops blew snow all day from the top of Broadway up to Excelsior. The snow was great overall — a little firm up top and soft but not mash potatoes in the sun down low. Small bumps formed on the steeper sections as the day went on. Kids were having fun on some small park features on the side of Fox.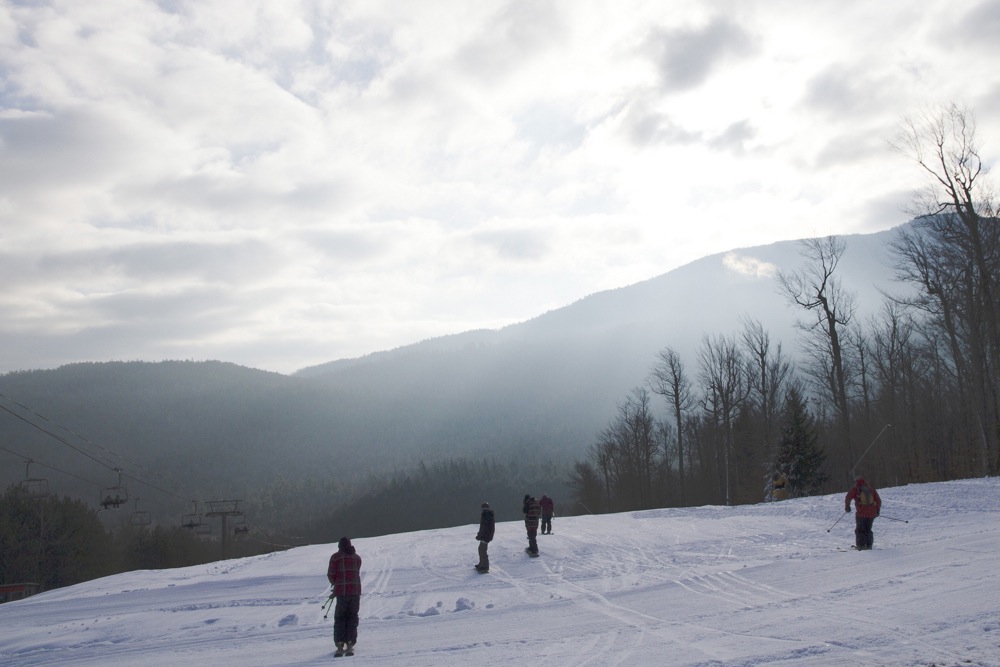 My son was on new boots and it was great to see that these really seem to be working well for him with an improved ability to flex the boot through his ankles. By the end of the day he was skiing nonstop top-to-bottom runs while my older legs required a few stops. The time is coming when he passes me and I look forward to that happening. We had a great father and son ski day.
Many years my first day on snow is consumed by the snow sports schools hiring clinic. That means a lot of thinking, focused drills and not much free skiing. I really enjoyed the opportunity to ski without any professional responsibility on my first runs of the season. I savored the opportunity to turn my brain off and just enjoy the sensations of skiing. I just let everything flow. The sensation of gracefully moving down the hill reminded me of why I truly love this sport of skiing. Today was a gift from the skiing gods and yea, ORDA. Can't wait for tomorrow.