Slowly but surely, ski resorts have been coming online this week like lightbulbs on an aerial map of the northeast. First a flash from central Vermont as Killington kicked off the region's ski season, then a flicker from Maine as lifts began cranking at Sunday River.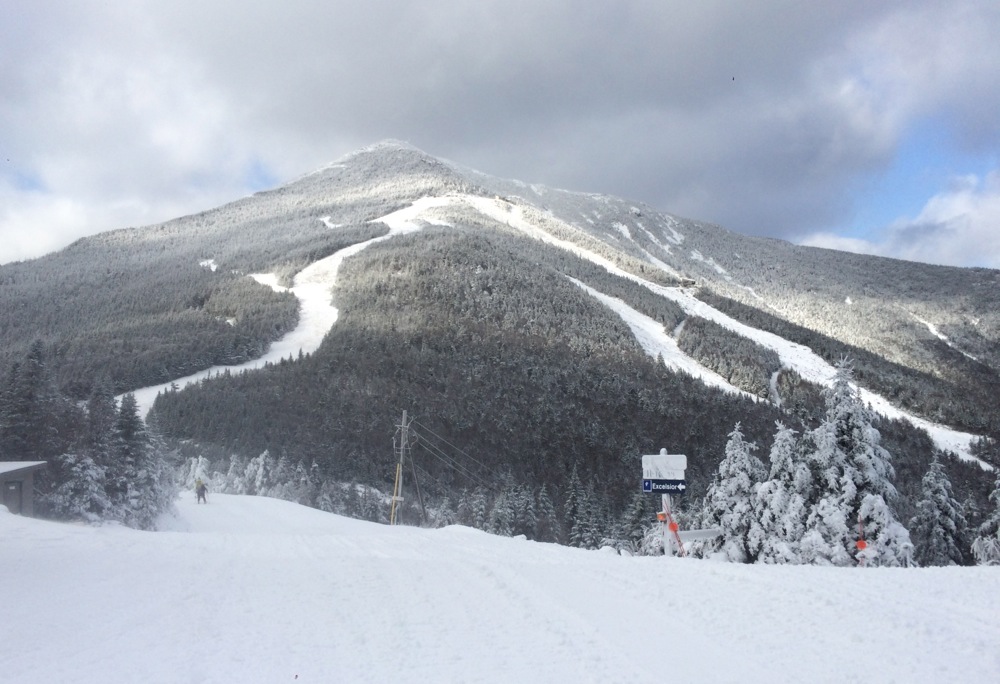 Even Governor Cuomo got into the act, announcing last Friday that Whiteface and Gore were opening for the season. In other words, it was time to get skiing.
The rain blanketing the Hudson Valley on Monday held the promise of snow further north, though with a warming trend that was likely pushing the rain-snow line at least as high as the Killington summit and possibly a good ways up Whiteface as well.
I weighed my options: a $54 early season lift ticket at Killington for guaranteed skiing all day, or chance it with skinning up Whiteface as they remain closed during the week before starting full-time operations this weekend.
A call to my go-to gear shop in Lake Placid, High Peaks Cyclery, confirmed that Whiteface was letting skinners have at it all day. The die were cast. New York Thruway here I come.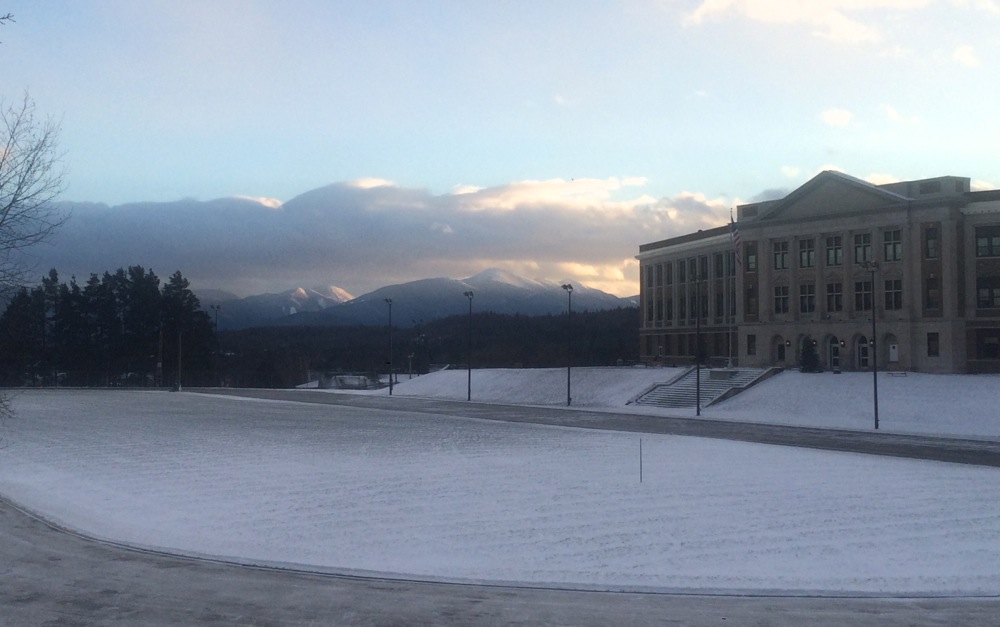 Through the headlight glare, I caught my first glimpses of snow in the median north of Albany as the rain had rubbed off the white dusting downstate that I hiked in the Gunks last weekend.
I eyed the thermometer constantly, egging it to drop to 32ºF as I wound my way through the Adirondacks and toward Wilmington. Pulling into the parking lot for the night, I bedded down to a frustrating outside temp of 35ºF, which did not bode well for the morning's ski.
The day dawned cold and overcast. The mercury had plummeted overnight and it was struggling to make it out of the teens with wind gusts sending a chill to single digits. As I approached the hill, I was unsure of the procedure.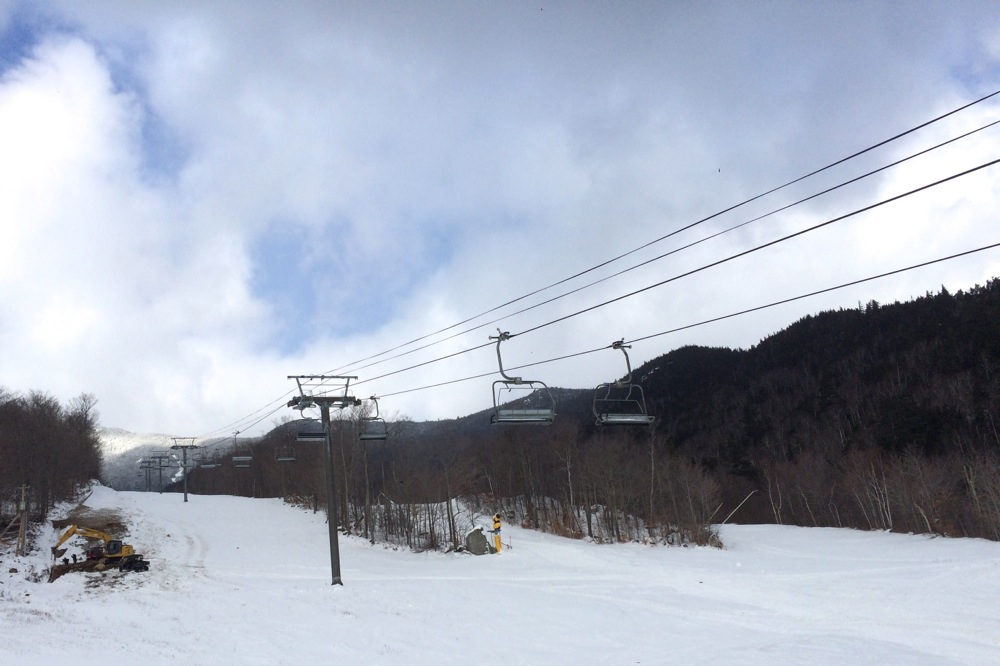 While Whiteface has an uphill travel policy, technically it only applies on days when the mountain will be open for operation. This limbo week between a weekend of spinning lifts and the actual full-time season opener was gray area.
A workman saw me approach the hill and called out somewhat menacingly, "Where's your uphill pass?" I feigned surprise and told him I didn't think the sales office was open but I'd gladly buy one. "I'm just playing with you," he laughed. "Have a great ski."
Shortly thereafter, a woman approached and informed me the sales office was open and selling uphill travel passes, but assured me I could pick one up after my run down.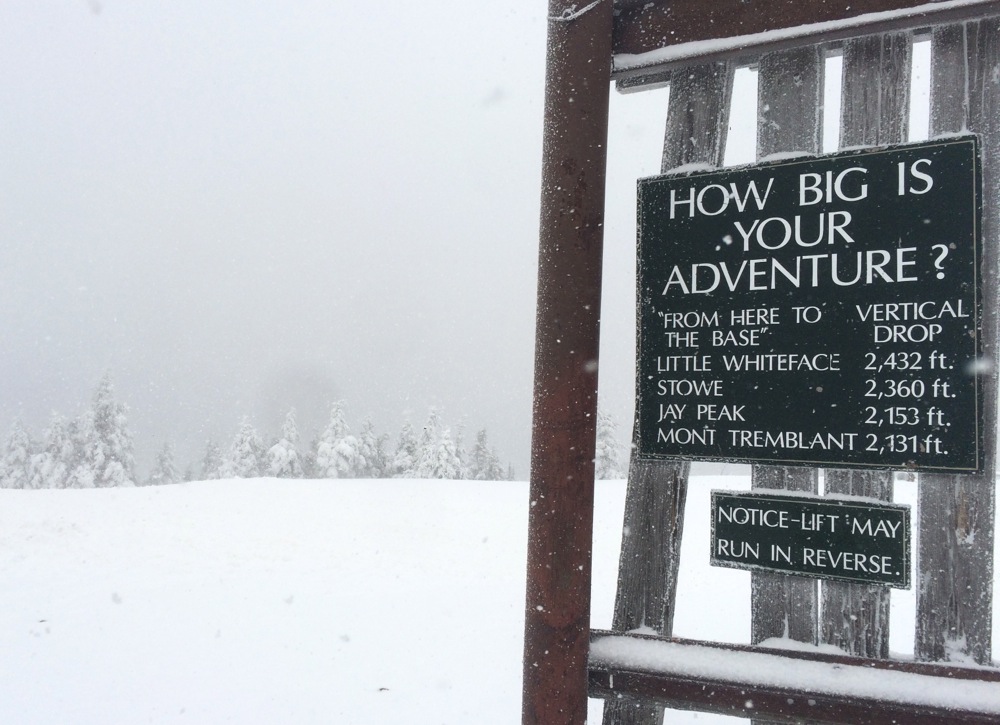 While the mountain's policy indicates a mandatory uphill route, the early season the combination of snow guns and natural coverage had only yielded one route down, which meant one route up.
I followed Fox to Lower Valley and quickly reached mid-mountain at Boulé's Bistro, savoring the luxury of having the mountain to myself on touring skis without having to dawn patrol. In just a few short days, Whiteface would be crawling with skiers and this sense of mountain solitude would require nature to blanket the backcountry or a very early wake-up call with a sense of urgency to beat the morning ski patrol.
As I continued uphill, Whiteface staff worked away on trail management and I gave them a wide berth, while following Upper Valley to Excelsior to the Little Whiteface summit. The rock hard snow surface made for a challenging skin and gave me some hints of the less than stellar conditions for the ride down.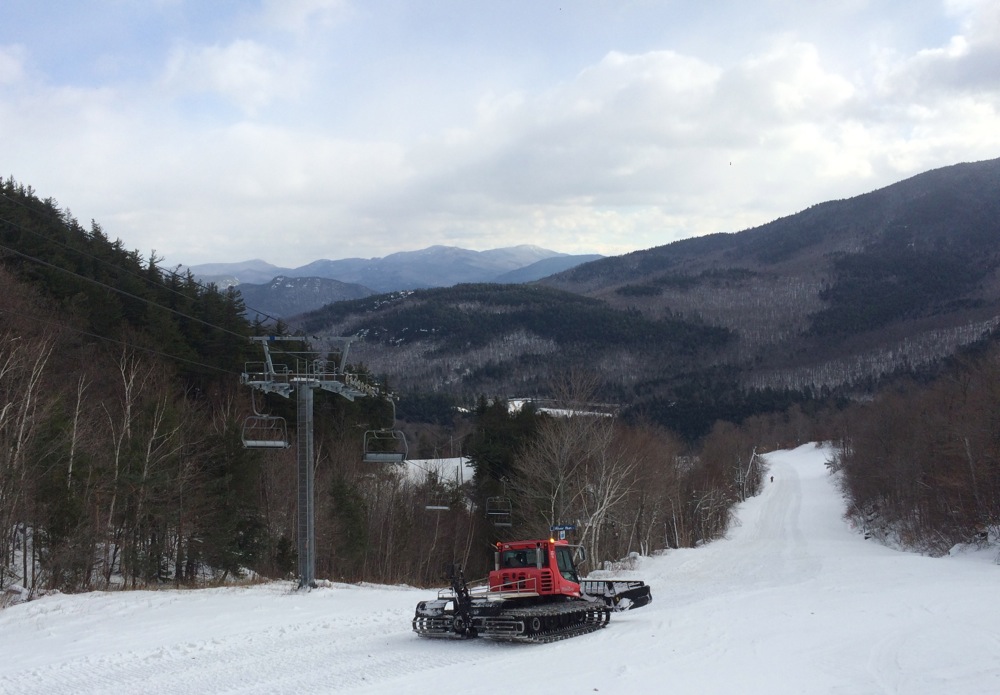 A trio of locals caught up to me near the top. One of them, a Vermont forester named Katie, was already on her 10th ski day of the season. As we scurried for sheltered places to strip our skins in the harsh, blowing winds at the summit, Katie offered an insider tip: The hut was unlocked.
We ditched our skis and bee-lined for the heated interior, almost cozy enough to camp out and spend the day. It was a rare early season privilege to lounge casually at the summit, fantasizing about life as a ski patroller (who, it should be said, would be working, not lounging, were we to swap boots).
The way down was what Katie called "survival skiing" as it had rained all the way up to Little Whiteface the night before. That unfortunate turn of events made the thin band of snow between the cat track and the tree line, already a narrow space to operate in, even more challenging. I caught a few turns in wind-blown powder along the first few hundred vertical feet, but it quickly turned to the kind of surface that gives Whiteface NY its nickname.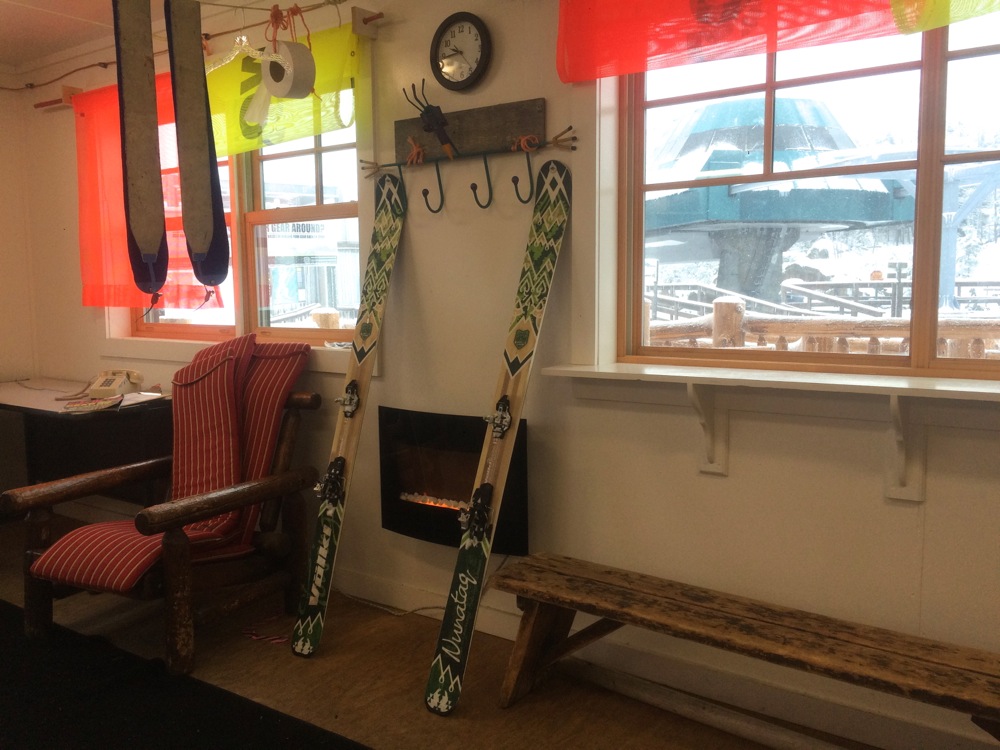 Still, skiing before Thanksgiving without flying out west makes it hard to complain. I bought my $25 uphill pass, which is good for the season, and would like to thank Whiteface publicly for supporting the growing sport of backcountry skiing and creating a fair and sensible uphill travel policy.
As the only ski area out of 250 in New York state to officially permit skinning, albeit during off-hours, Whiteface is living up to its Olympic reputation as a place that cares about serious athletes. One can hope that the Olympic Regional Development Authority eventually takes a similar tack at Gore and Belleayre.
Pass in hand, I headed into Lake Placid to scope out the consignment shop at High Peaks Cyclery for cheap gear before the drive home. News of the lake-effect snowmageddon in Buffalo reached me, however, and the guys at the shop said Whiteface could get upwards of 10" on Tuesday night if the weather pattern shifted east. That was catnip to a powderhound like myself so I committed to another night and at least a second day of lazy man's uphill travel before dawn patrol season settled in.
The mercury dipped to 15ºF on my second night in the Whiteface parking lot but no flakes fell by the time I drifted off to sleep. I woke up at 3:00 am and noticed some coverage on the car – a good sign – but come morning it was clear that the Buffalo beating had not graced the eastern Adirondacks with much. A clearer day in the valley, and less windy, Wednesday warmed up faster and made for a glorious morning skin with noticeable fresh cover.
Atop Little Whiteface, it was pure winter with low visibility and driving snow. My unofficial estimate was 3-6" depending on the aspect and since then squalls have continued to drop additional accumulation at the higher elevations.
I dropped in for some powder turns, hopefully the first of many this season, as I gleefully celebrated New York skiing during the lull week of one of Whiteface's earliest opening days ever. After a quick stop at The Mountaineer in Keene Valley, I left with a hard copy of Drew Haas's The Adirondack Slide Guide in hand and plans for many repeat trips this winter as the white-capped High Peaks faded in my rearview mirror.