I woke up this morning in North River around 6:00 and headed to Whiteface at 7:30. I arrived at 9am, parked in the River Lot, and walked right onto the Gondi.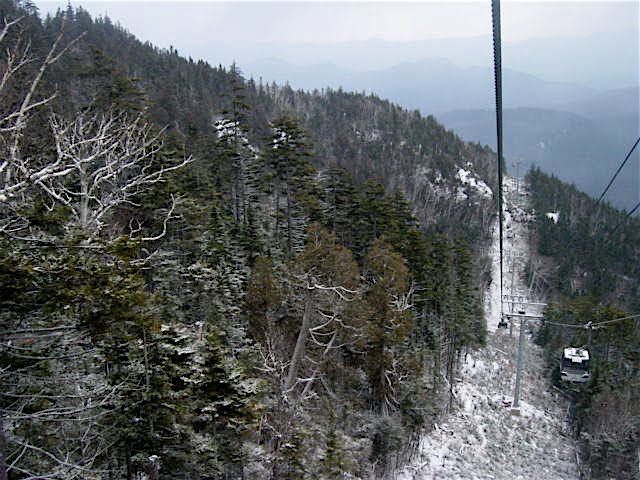 Whiteface is big, it's really big. You know it. I know it too. But today, I came "face-to-face" with it. For starters the Gondi is big. It crosses a huge exposure before getting to the top.
Even with only ONE trail open Whiteface is big. Excelsior to Summit Express to Upper Valley covers half the Gondi run and maybe 1500 feet of vertical. The mountain's single opening day run just goes on and on.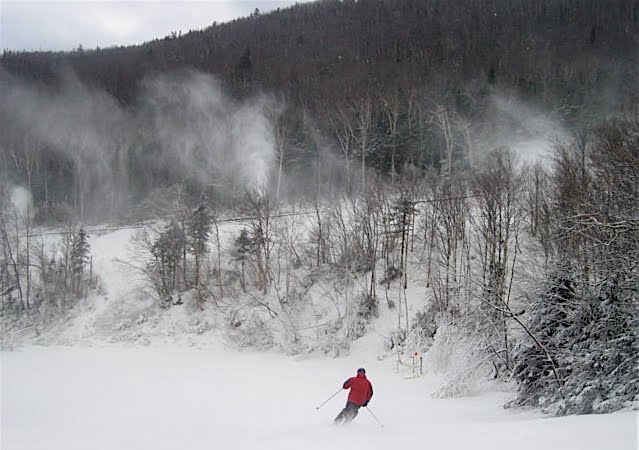 I think WF did a good job getting the terrain online in such a short time. Coverage was really pretty good. There were areas of hardpack, ice, loose chunks, sugary machine groomed, and piles of soft stuff, under the guns. Still – I give Whiteface a B+ for the condition of that run – only two days after a torrential downpour.
Today was my first real day of skiing this season. The long, hardpacked runs were hard hard work. I probably did 10,000 feet of vertical. By 11, every telemarker, including me, was P'turning. By noon, I was paralleling the entire run, except under the guns. The best skiing was under the Facelift. I had earplugs and went for it.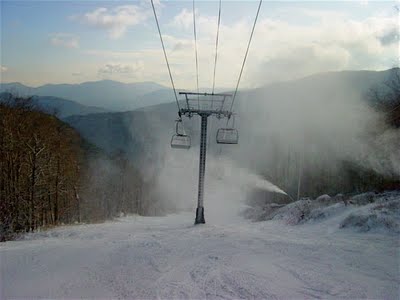 I came with the wrong gear today. I've got these old, very snappy, narrow (70mm), Atomic TM22s that I used yesterday at Gore, and they would have been perfect.
Instead I got the crazy idea that it was time to get used to my new RT-86s. They are intended to be my quiver of one ski, for Gore. I bought them last year but really didn't use them much. So I was on a mission. But I would have lasted longer on the 22s.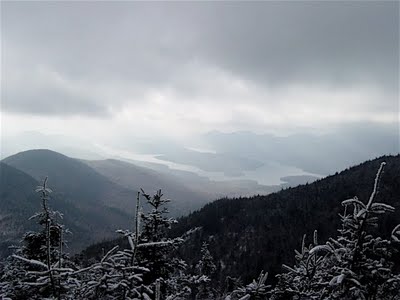 I realized today that a big part of the reason I tele exclusively is because, Gore IS so small, in comparison to a mountain like Face. I knew that but today it dawned on me. If I'm ever going to ski socially at bigger mountains like Whiteface, I am going to need alpine gear. There I said it. I just can't keep up with good skiers on bigger mountains.
That vertical is the Whiteface trademark. There's a sign at the top of the Gondi detailing Little Face's vertical advantage over Stowe, Jay and Tremblant. Little is a big mountain with long runs, lots of pitch, and there's another 1000′ feet of vertical next door.
Has a nice size pond out the back too.