Nothing relieves a student's procrastination-induced stress like skiing. Sure, I have piles of papers and presentations due this week, but what skier can survive in the library when the sun is rising at Whiteface and the mountain is open?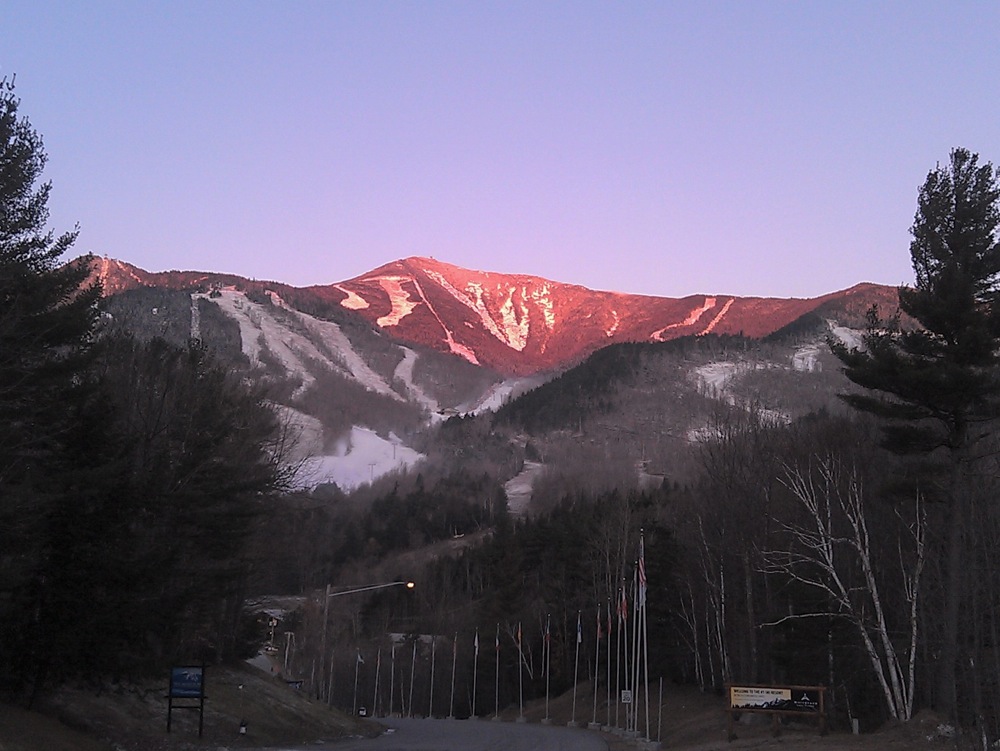 In the winter at St. Lawrence University, we pile into the Outing Club's signature white van every Saturday morning and bid our studies and troubles farewell. Today was our first excursion of the academic year, and we certainly made the most of it.
I'll admit to being nervous during the drive to the mountain. There was barely a trace of snow anywhere along the way. But when I rounded the turn by High Falls Gorge on Route 86, I knew I hadn't sacrificed my studies in vain. There it was in all its glory: the peak, the lifts, the slides. All coated with just enough snow to tease the imagination.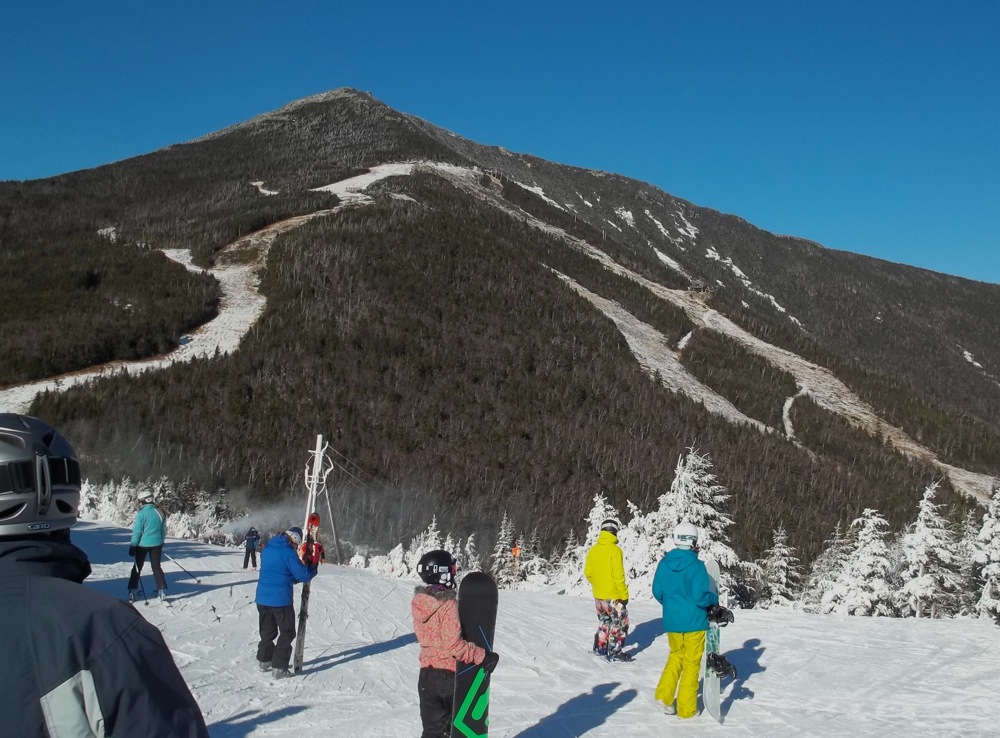 We parked and scrambled into the lodge. At first, it appeared that only sight-seers were riding the gondola. Then, sure enough, we saw loaded ski racks going up one after the other. Minutes later, we clicked into our bindings at the top of the Excelsior.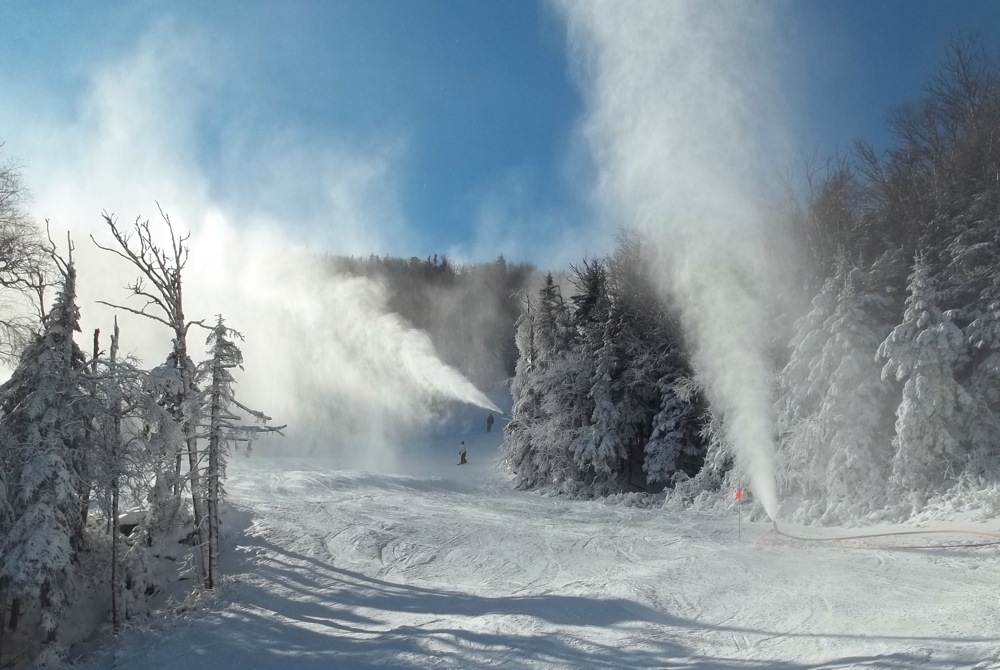 What we found was a pleasant surprise. The five-trail combination from Excelsior to Summit Express, Upper Valley, Lower Valley, and Fox is an enjoyable, long run. Snowmaking was in progress, but the guns weren't even a minor inconvenience. The snow skied smoothly, a nice coating of man-made on top of groomed packed powder. Thin cover — mentioned in the morning's trail report — was hard to find.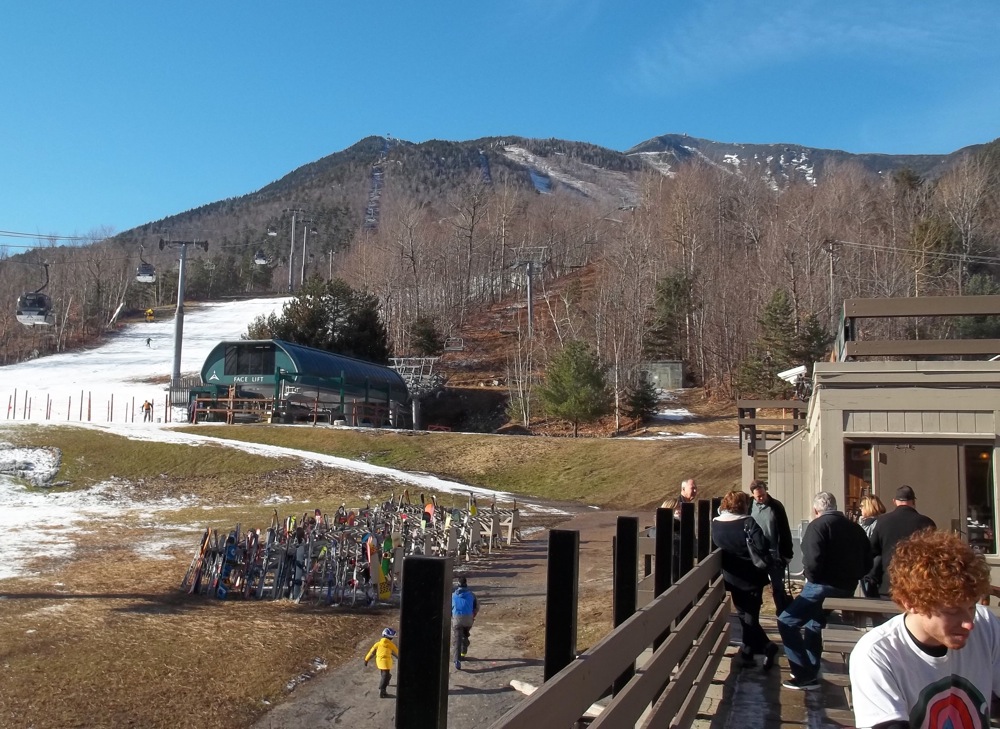 One of my friends — a ski instructor at Vail during his winter breaks — said something about "icy spots." I simply guess he's never seen real East Coast ice and I mentioned that even in midwinter, a little hardpack here and there is to be expected.
As the day went on, skiers pushed the softer snow into piles and exposed the occasional scratchy spot. Overall though, the conditions held up well. Considering the past week's warm spell, I have to hand it to Whiteface. They played their cards well and a bunch of eager early-season skiers walked away with the winnings.