Making the transition from ski-mode to warm-weather activities has never been easy for me, but it gets better every year as I learn more about climbing.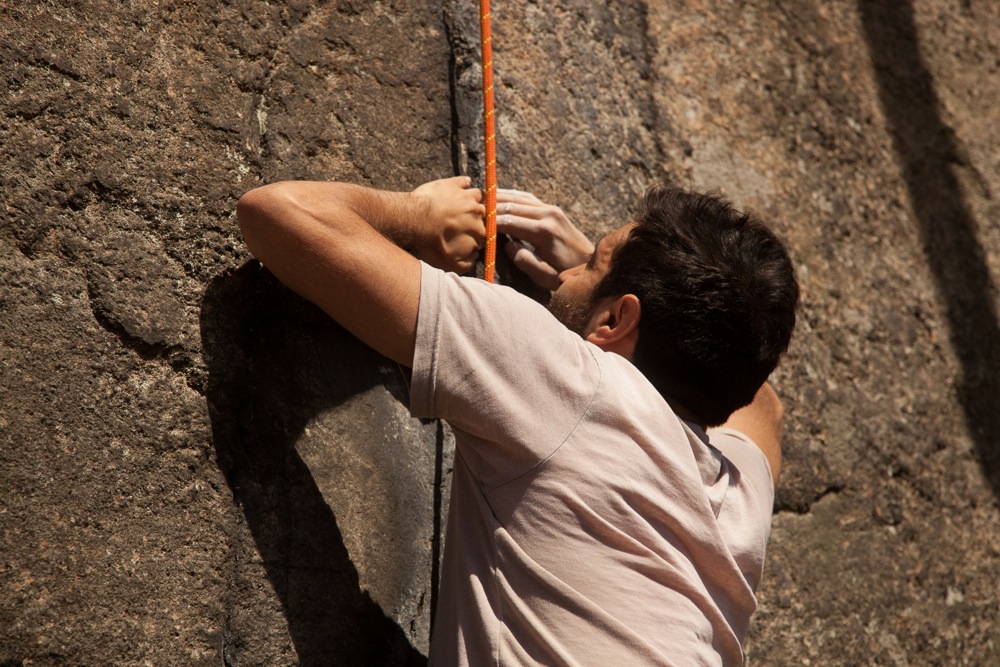 What started out as a summer fling has bloomed into a year round activity with the help of the local gyms, but nothing can ever beat the thrill of going outside, at least for me.
There's no shortage of opportunity to recreate in New York but there really is something special about participating in a sport that exists in such a stellar form in my own backyard.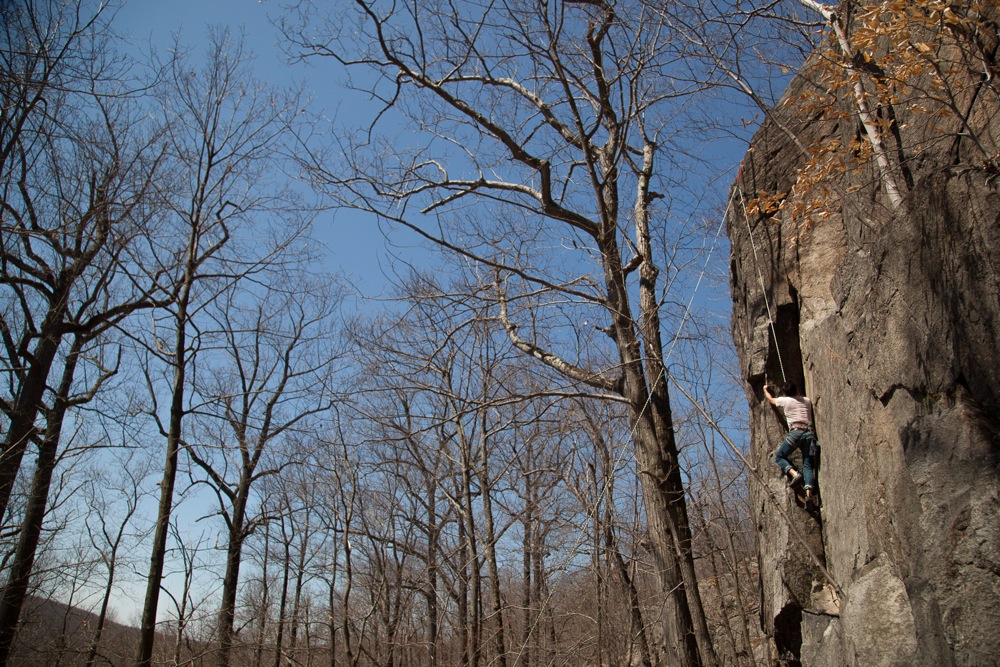 After checking in on the Powerlinez to volunteer and build trails last year, I was eager to head back out to see how the place was coming along. Much to my surprise, and no doubt the neighbors, there were more cars by far than I'd ever seen!
Like a fully open Gore Mountain, the crowds disperse immediately once you get going. After warming up on some boulders, we wandered past the Good Book wall to find a new (to us) area.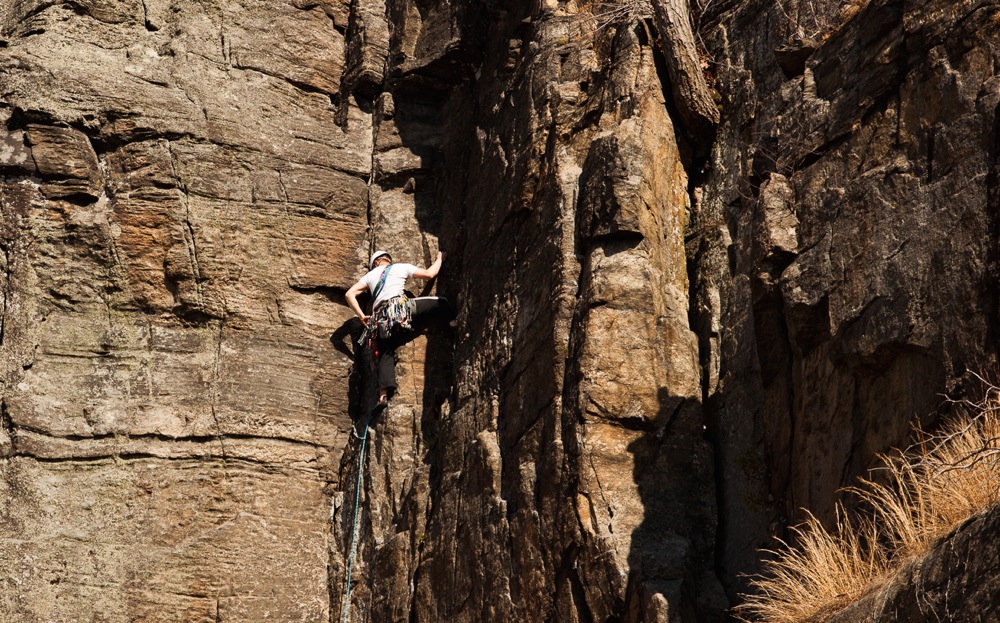 We dropped a couple of top ropes down multiple faces before realizing we were short a harness to use both lines. No matter as it provided a better opportunity to chat and cheer each other on.
My friend Dan had never climbed outside, but he was eager to show us how it was done as he began to explore how to pull a roof in our first objective. Once we had the beta down, we were all able to repeat his feat and climb for ourselves.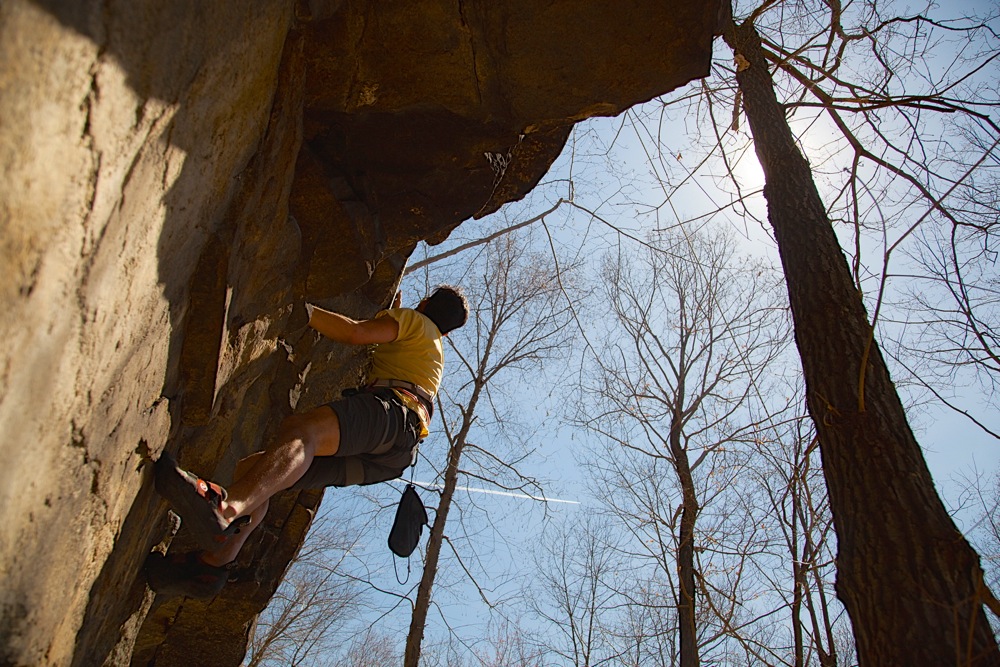 As it turned out, the most difficult part wasn't obvious until we were higher up — mitigating the swarms of black hornets nesting in the top of the crag.
The insects left us alone and we were able to soak in the rest of the day at a leisurely pace. If you'd like to head out for yourself, please check the handy parking map to save yourself a ticket and hassle.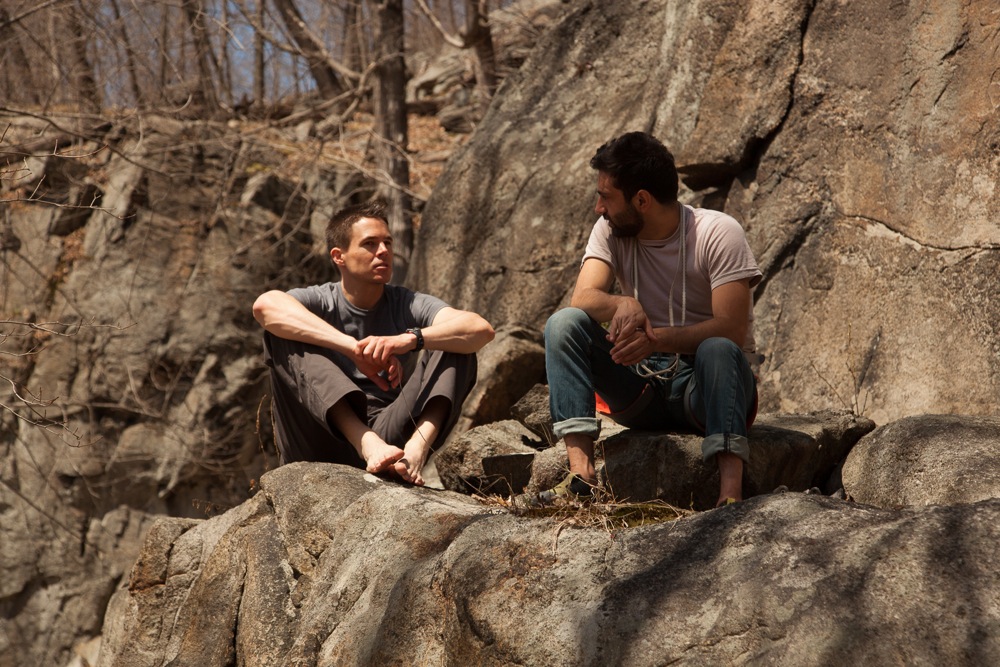 And as always, make sure everyone in your party has a waiver filled out from one of the excellent nearby gyms like the Cliffs in Valhalla, or Gravity Vault in Saddle River.
Rock and Snow in New Paltz is also rumored to have some if you're coming from the north. Follow the rules for parking and climb on!