Whiteface elicits a lot of passion from skiers from both sides; some thrive on the unique and challenging terrain, while others make up the group responsible for the notorious nickname "Iceface."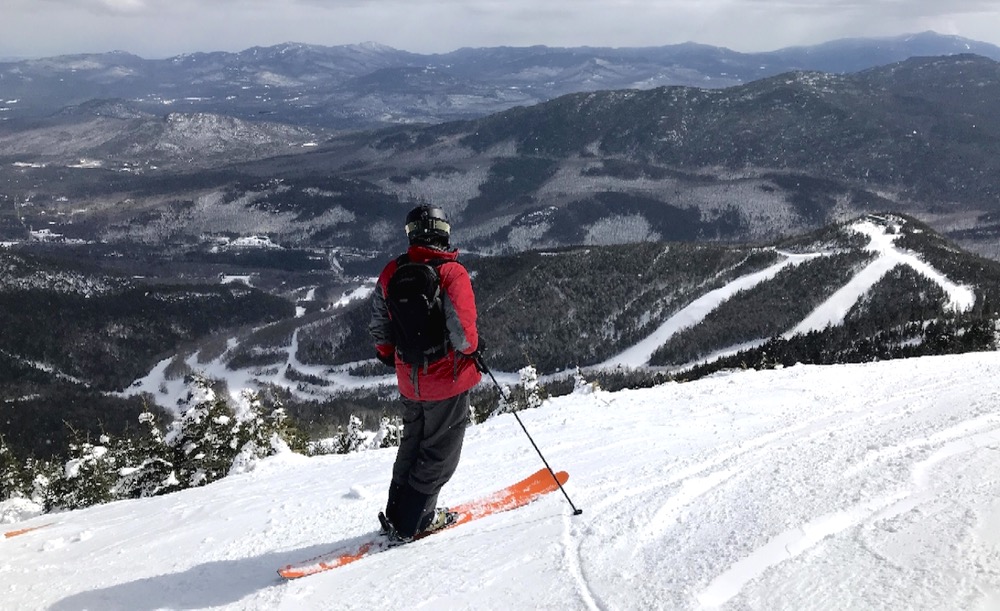 Rational or not, until recently I fell into the second group. After my collision with a tree at Stratton in December, I've developed a newfound skittishness on firm surfaces.
I'm relatively new to skiing, I started in 2015. I love skiing fast, but slick surfaces force me to make skidded turns on skis that never seem sharp enough. When I encounter sporty conditions, I tend to end my day early, once the corduroy is gone and the loose granular gets pushed down the slopes.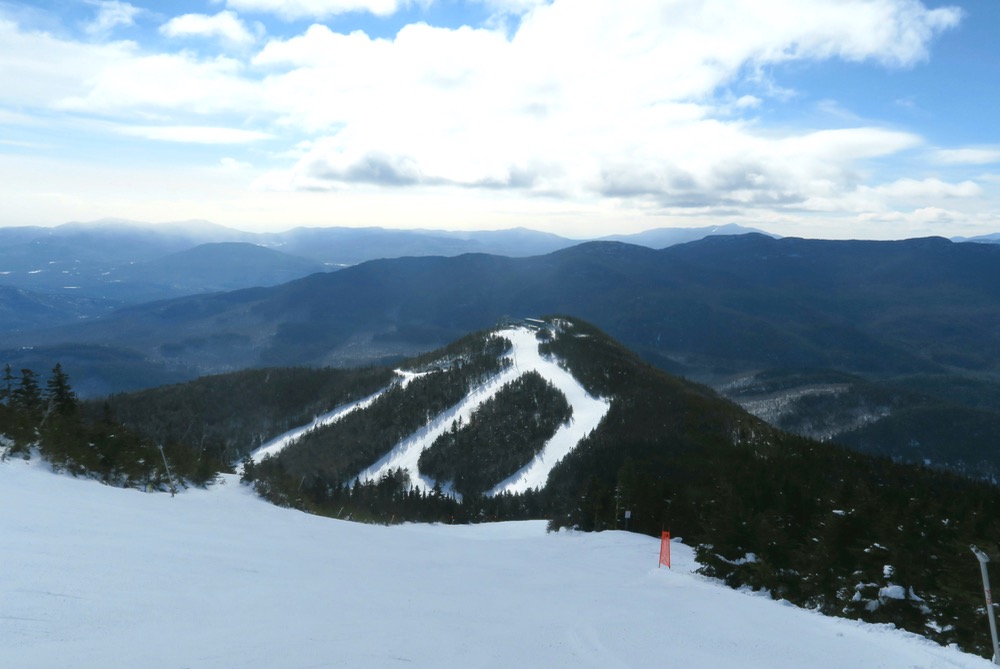 My regular ski partner Icecoastchef has a schadenfreudian glee about the challenges that Whiteface can pose for newbies. "I love eating lunch at the mid-mountain lodge for the entertainment. You can look out the downhill window and watch a parade of Jerries on Lower Valley, where much of the traffic gets funneled through," he explained as my eyes widened with fear. Let he who does not follow Jerry of the Day on their social media feeds cast judgement on such sentiments.
All of that aside, Whiteface has a lot going for it. It's a big mountain, with the most vertical drop in the east. It's got some seriously steep and challenging terrain, including The Slides, a hike-to area on looker's right of the main peak, where avalanches and mudslides have cleared out five separate slide paths that have almost no comparison in the east.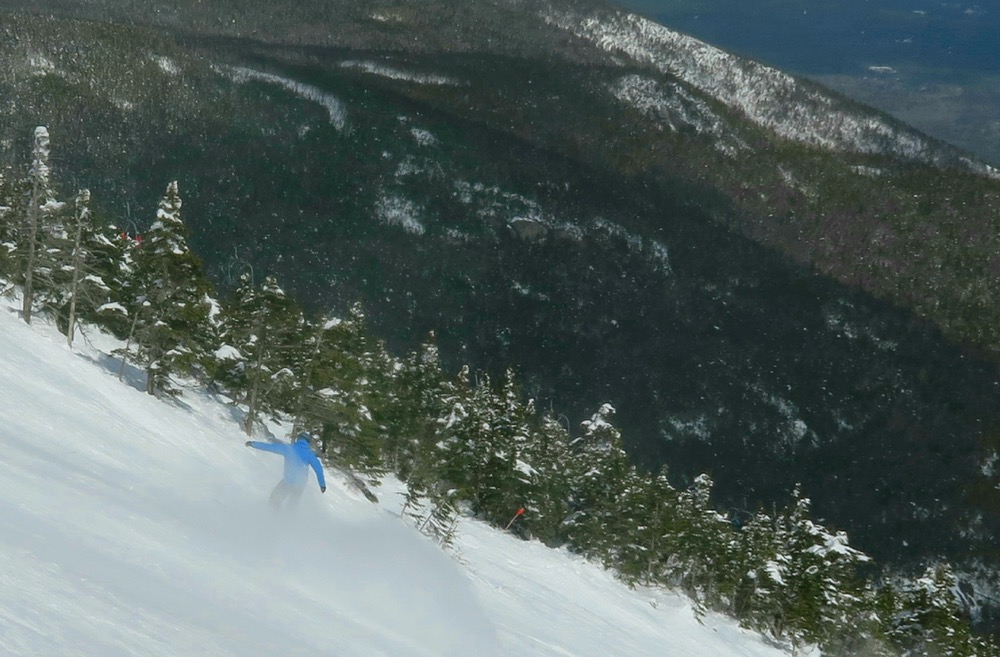 Whiteface is a short drive from Lake Placid, one of the most charming Adirondack lakeside towns and arguably the best ski town in the Northeast, with a walkable, town center, some great lodging and dining options, and a wide array of still-popular Olympic training venues. Lake Placid is steeped in history, having hosted both the 1932 and 1980 Olympics.
But for me it took time to warm up to Whiteface. The mountain reveals its true charms when it gets enough snow, and I've learned it requires repeat visits to properly appreciate. That was our plan last weekend, when I agreed to meet up with IcecoastChef and two other friends, Kyle and Julia, to give Whiteface another shot.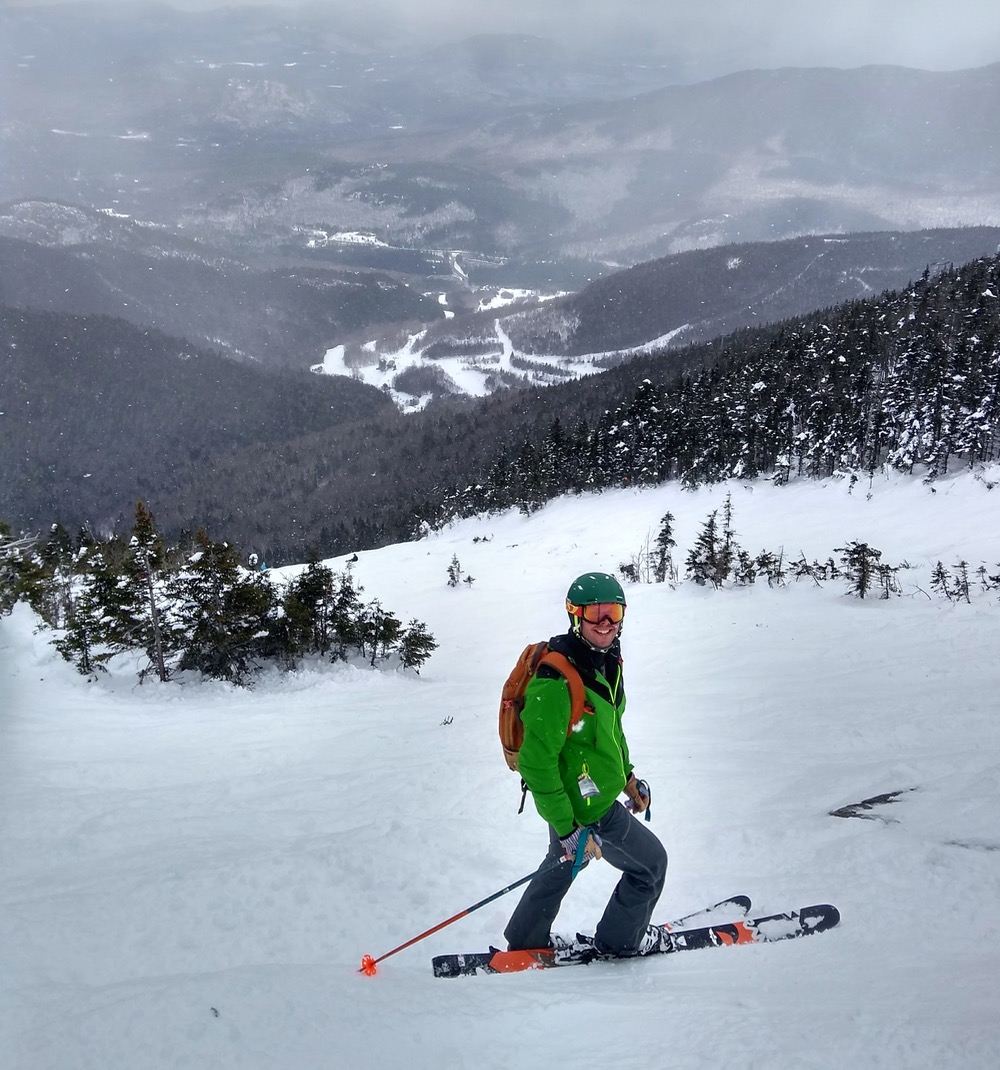 Our hope was that the recent bounty of March snowfall would bring out the best of Whiteface, and that we'd have a chance to explore more of the mountain in ideal conditions.
We started with a gondola ride up to the peak of Little Whiteface, then down toward the Summit Quad. Adam and Kyle were eager to ski Upper Skyward, first thing while conditions were prime. I took one look down the headwall at the top and opted for the relatively mellow – yet still whip-fast – terrain of Paron's Run, a blue cruiser that wraps around the top portion before dropping down toward the middle of the mountain.
Then it was back toward the Summit Chair, where we learned that patrol had recently dropped the ropes on the Slides, which had been opened for the first time this season just the previous weekend for a few days. IcecoastChef did his best to cajole me into accompanying him and Kyle on the hike up, but again I declined due to my new fear of ice this season.
The assortment of ice cliffs and exposed rocks visible from the lift put the fear of Ullr into me. But whereas I remain confident that I made the right decision by skipping Skyward, I came to regret not taking my chances on the Slides when they came back down and showed me photos of the soft snow that was still gathered near the top. Yes, they said, there were ice cliffs and boulders, but they were easily avoided, and I missed out on the best snow of the day.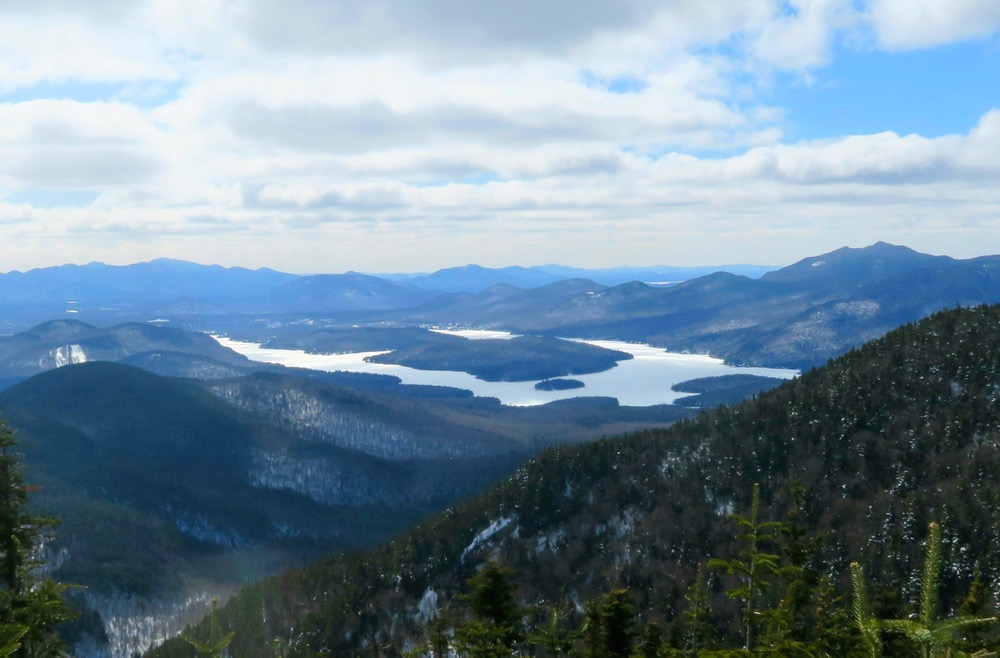 Lesson learned. There was still plenty of fun terrain to rip for the rest of the day. I spent an hour demo'ing a pair of Meier skis, which are handmade in Colorado from locally-sourced wood. I rode a pair of 98mm-wide Wild Bills, which were surprisingly firm and grippy in those quintessential Northeast conditions.
As the day wore on, the upper mountain became tougher for us to manage, we called it a day, an hour before closing.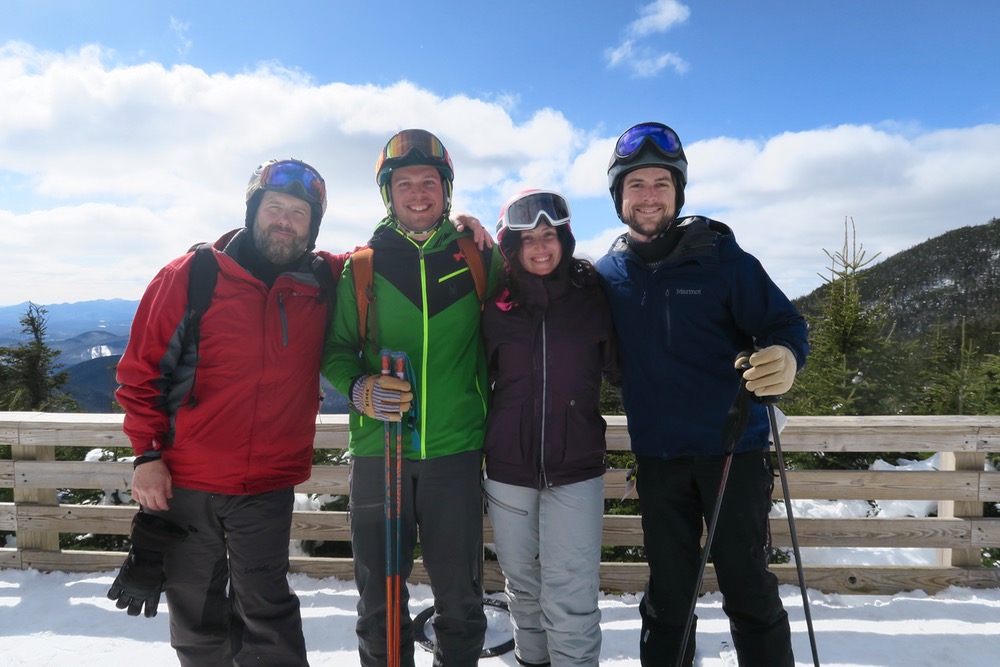 Of course, that's just what I expected, but thanks to the semi-spring conditions and the wider variety of open terrain (I skied The Wilmington trail for the first time, a blue groomer that wraps around the back of Lookout Mountain), I also found myself growing to like this mountain that I had previously been relatively cold on.
While some might prefer more trail variety or snowmaking capacity, I've decided to focus instead on what makes Whiteface great. I opened my heart to this New York icon, and now I can't wait until the next time I can Ski the Face… when the conditions are right.