New England backcountry skiers have plenty to be thankful for this year. Winter Storm Cato bullseyed on the Berkshires over Thanksgiving, gracing the Thunderbolt Ski Trail with its first significant cover ahead of the run's 80th anniversary race on February 28, 2015.
Plunging nearly 2,500 vertical feet down Mt. Greylock, the tallest mountain in Massachusetts, the Bolt has undergone a remarkable revival in the five years since local skiers revived the storied trail with a vertical to rival that of the major northeastern ski resorts.
Mt. Greylock looms over the town of Adams, and is home base for the Thunderbolt Ski Runners, who maintain the Bolt with state permission. Following some busy fall work days, they hosted a season kickoff and membership drive on November 21. They also gathered to make a big announcement about the 2015 race: it's going rando.
Rando (or randonnée) racing, also known as skimo (ski mountaineering), is an organized competition for backcountry skiers where the whole uphill and downhill route is timed and the fastest skier wins. Traditionally, the Thunderbolt has been a downhill race and while uphill times were tracked separately, this season each racer will have only one time at the end of the race – first to the finish line wins.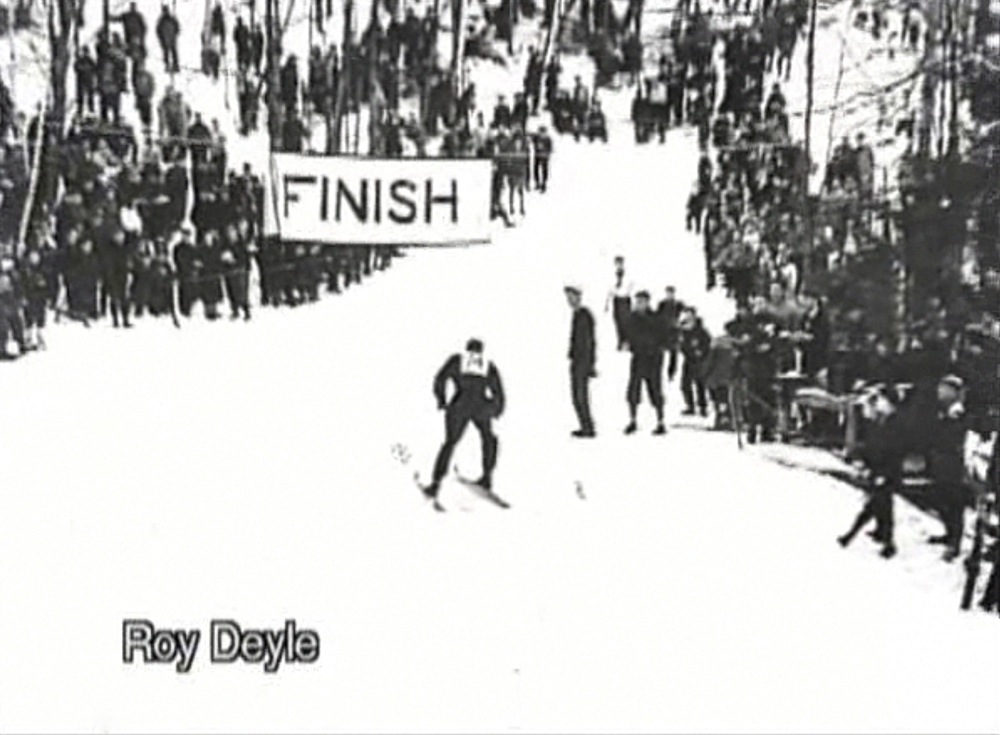 Jonathan Shefftz is the race director for this winter's NE Rando Race Series, which includes the February 28 race on Mt. Greylock. He kicked off the evening at the back of the Polish National Alliance social club in Adams dressed in full rando race gear. "I'm not the only guy who dresses like this, but I am the only guy who's come through a bar dressed like this," he quipped.
Shefftz's get-up was the love child of an alpine ski racer and a road cyclist, with plenty of specialized gear beyond the typical adjustable-heel alpine touring skis and skins, which allow for uphill travel. For skimo's mandatory bootpacks (the Thunderbolt race will not have one, so it's more rando race than skimo event), he sported an ultralight pack with special clips so he can throw his skis on his back without removing the pack. For transitions to a chilly descent, he wore an outer shell tucked into a belt that can be donned while still moving.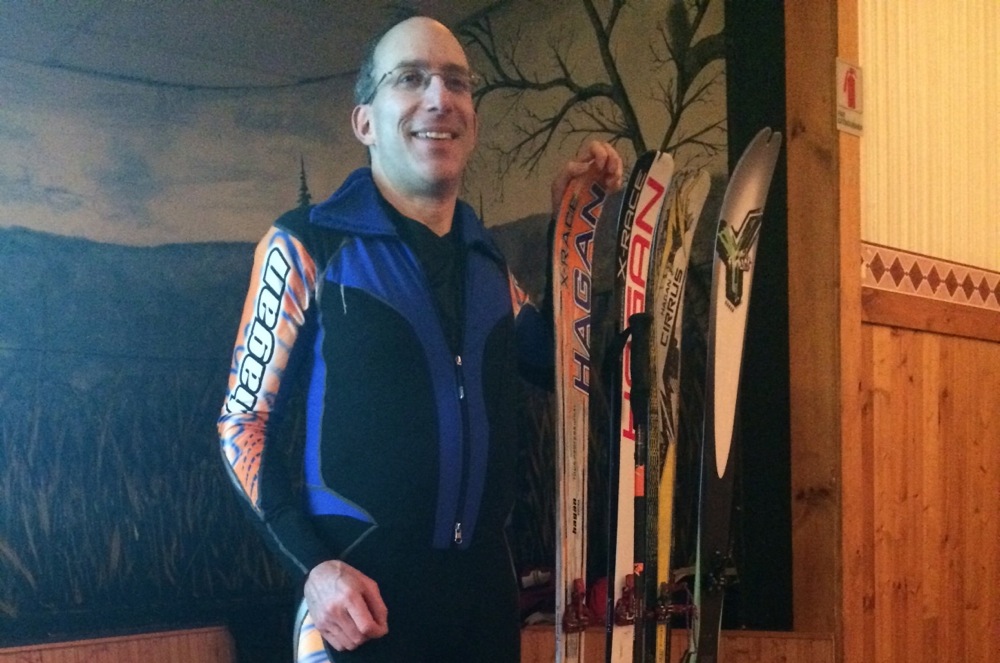 Interspersed with some high-octane videos, Shefftz gamely answered questions, offered training tips, and explained technique. February's racers will have the option of a racer category that will conquer two Thunderbolt laps for a total of 5,000' of uphill and downhill, while a more recreational category will do just one lap.
When asked about the change in format, Thunderbolt Ski Runner President Paul Chojnowski explained, "We wanted to mix it up a little. This will afford us the opportunity to have a mass start so it will be more spectator friendly."
Given that the Thunderbolt Ski Runners are dedicated backcountry enthusiasts who run friendly season-long vertical challenges among each other at the local Berkshire and southern Vermont ski hills, one can expect plenty of well-trained competition. Shefftz even hinted that an American skimo World Cup competitor has relocated to New England from Chamonix, France and may show up on race day.
For anyone thinking of racing the Thunderbolt, meanwhile, there's no time like the present to start training. The United States Ski Mountaineering Association maintains a list of resort uphill travel policies that includes several welcoming ski areas in the northeast.