I spent the morning stacking wood and getting ready for next ski season. By the early afternoon I was ready for a break and decided to check out the "new" trail that allows you to hike around Thirteenth Lake without bushwacking. It connects Peaked Mountain trail to the Hour Pond trail on the western side of the lake.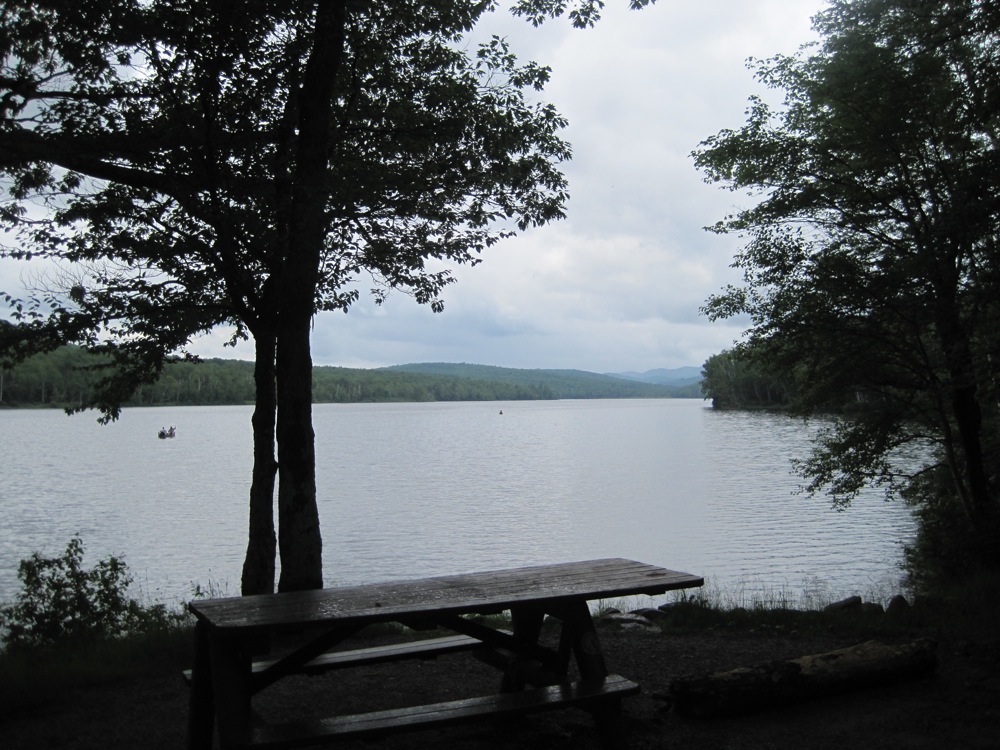 I've been thinking a lot about Thirteenth Lake lately — it just seemed appropriate to hike the newest trail in the Siamese Ponds Wilderness and complete a loop around the lake.
There has been so much rain that the trail was being drenched by "streams" that have sprung from the steep slopes of the lake's western shore. Peaked Brook was raging. I followed the red trail up to the bridge that now crosses the brook and made my way along the new trail.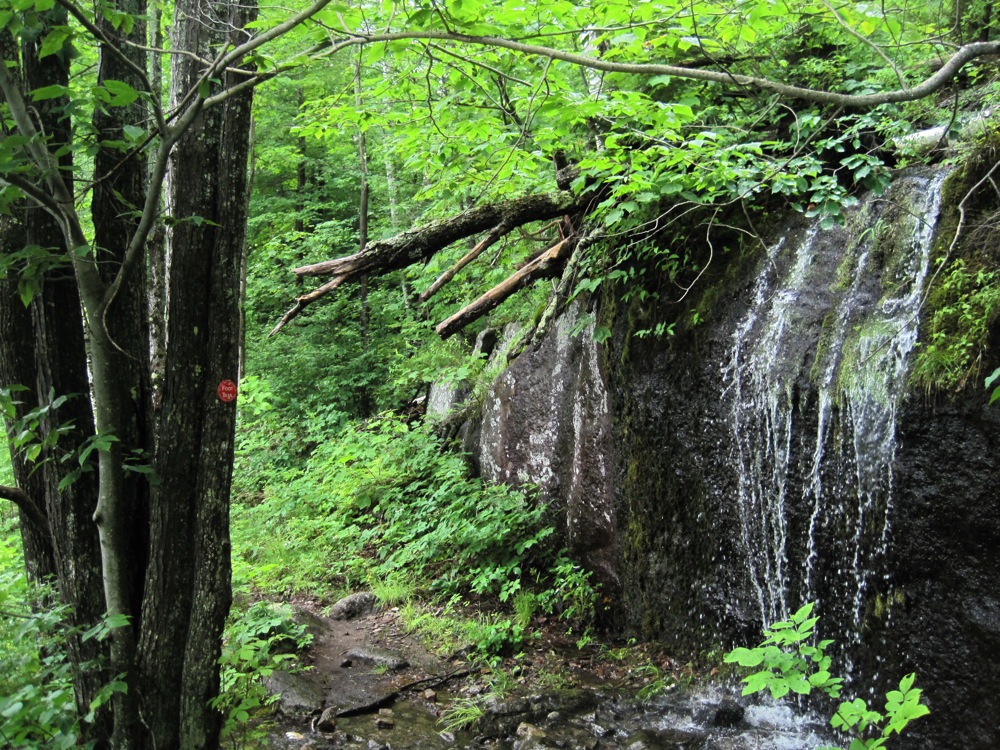 The trail follows a route that hunters, fisherman and skiers have used for decades. I'd been through this col three times before the trail was re-cut. Once in summer on a scouting expedition, and twice in winter on skis. The forest I remembered was majestic, with big, widely spaced trees.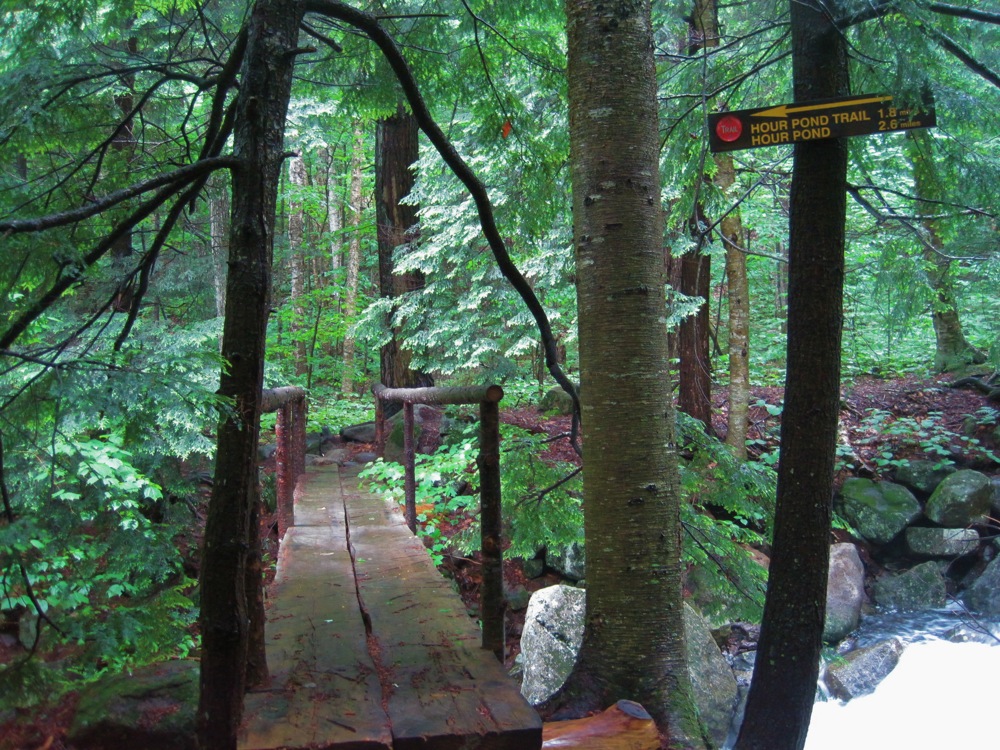 I was a bit concerned that the new trail would diminish the awe I'd felt moving through this forest in the past. But the trail has been beautifully cut and in my opinion at this time, hardly impacts the wildness of the walk.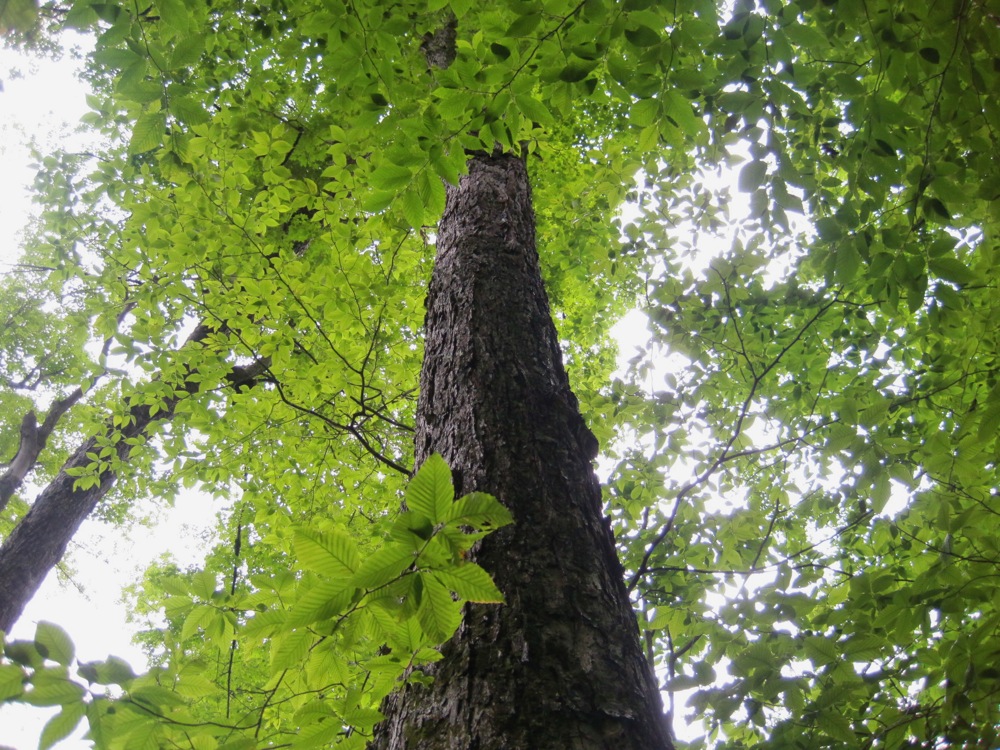 As I approached the height-of-land, I was amazed at how much water was still coming down the seasonal stream I was following. As I crested the col, I saw that all the water flowing past me was pouring from an impressive beaver dam.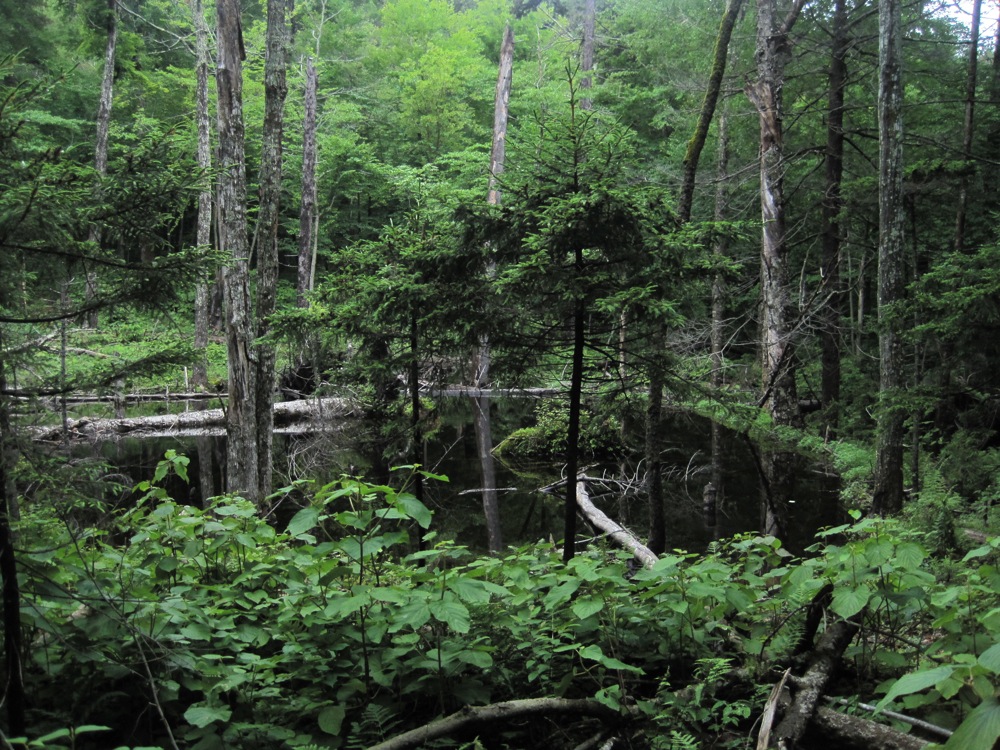 I descended the col, reached the Hour Pond Trail, and then the Hour Pond Outlet. I'd never seen the outlet so high, even in spring. I walked quickly to back to the old farm clearing and to the trailhead, covering about ten miles in total.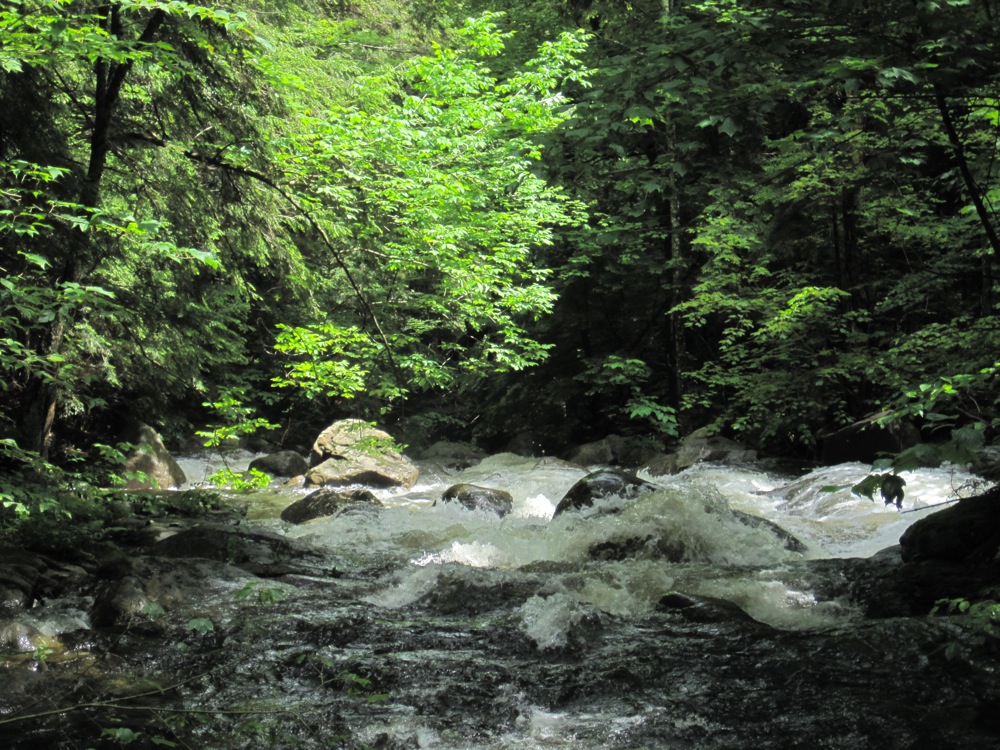 I love the new trail. It's beautiful and looks to be erosion resistant. And while I enjoyed every moment of today's walk, I couldn't escape the feeling that the new trail made the wilderness a little bit smaller.