Our plans for Saturday night B+B stay in the Catskills went south Friday morning when both my wife and daughter woke up with colds. With my two ski days at Plattekill put on hold, I called an audible, and left work for the Adirondacks at 2pm.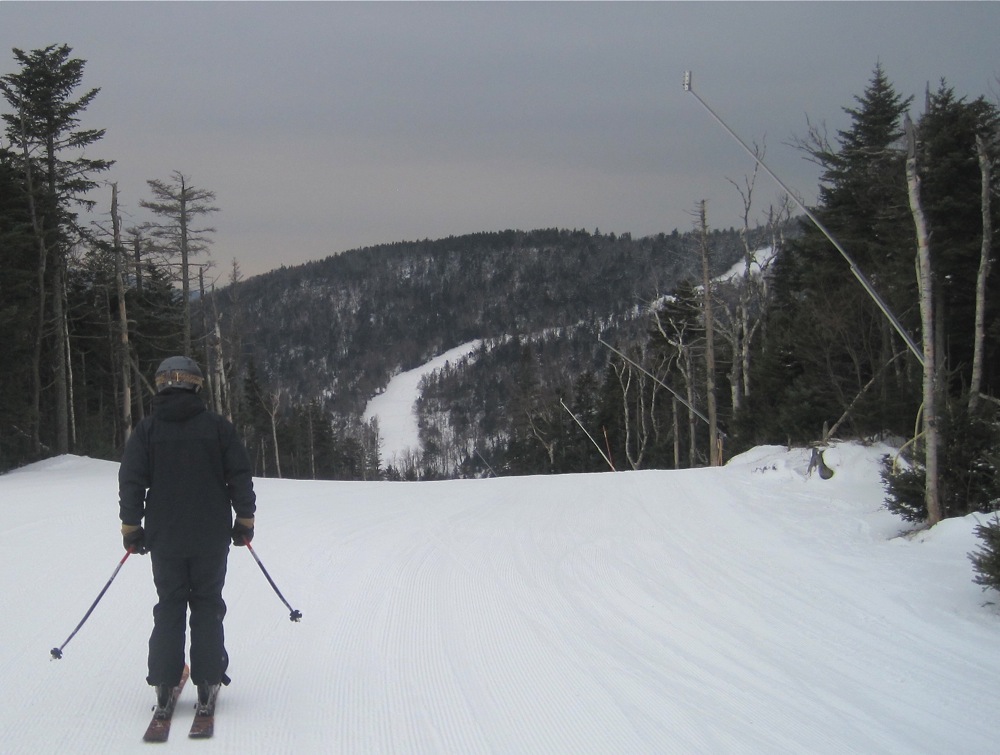 When I arrived in the mountains, I heard reports of good conditions at both Whiteface and Gore. I haven't been to Whiteface this season, and it seemed like a logical choice for Saturday. But a call from a valued ski partner convinced me to ski my "home mountain." Temps were going to be warm enough to ensure good skiing on primarily manmade snow. And the trail report called for the opening of the Dark Side.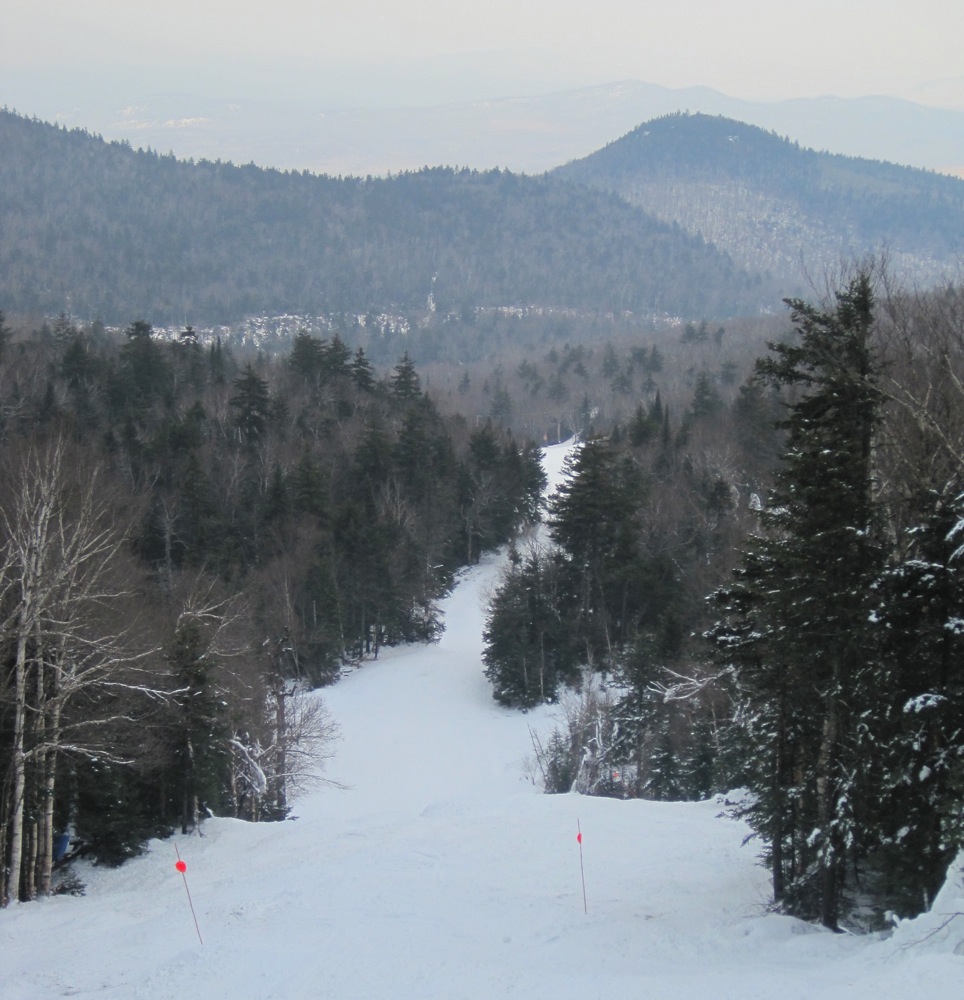 The opening of the Dark Side at Gore is always a symbolic terrain expansion, at least for me. Topographically, it's a handful of short vertical runs that are separated by some quality tree skiing. And while today's expansion consisted of only two additional trails, getting to ride the High Peaks chair felt like another step forward into winter. Just saying "let's go over to the dark side" is fun. It gets Gore skiers fantasizing about all the amazing terrain on the mountain.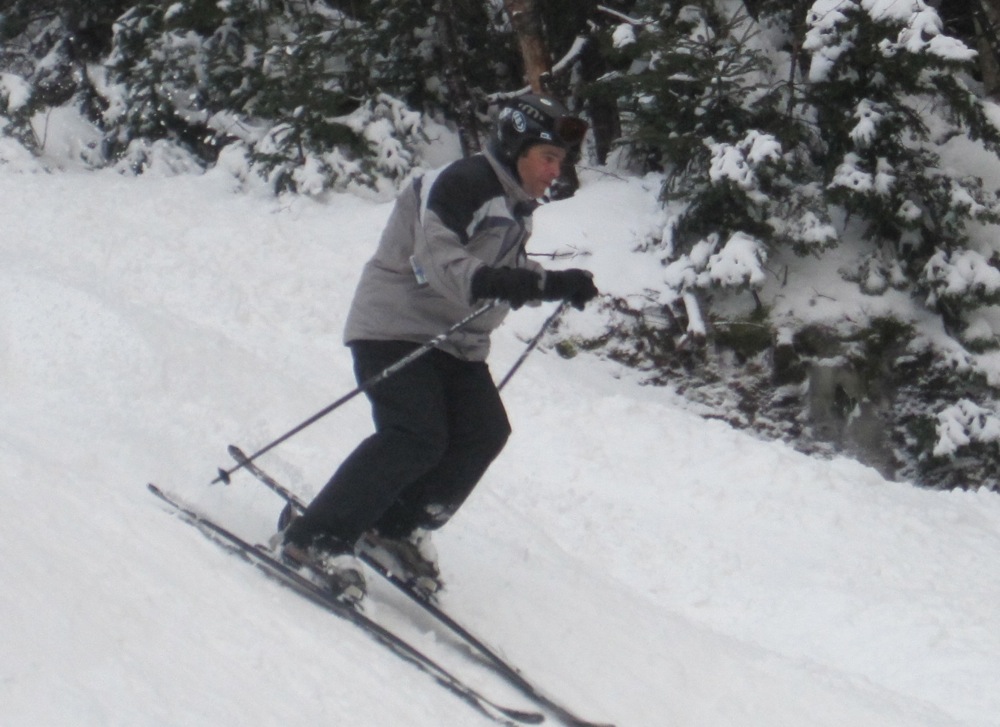 Lower Darby was the newly added expert trail. It's the shortest of the three Dark Side runs, but it's nice, especially when it's bumped. Today it was piled high with quality manmade snow, and daytime temps rose close to 40. The skiing was good.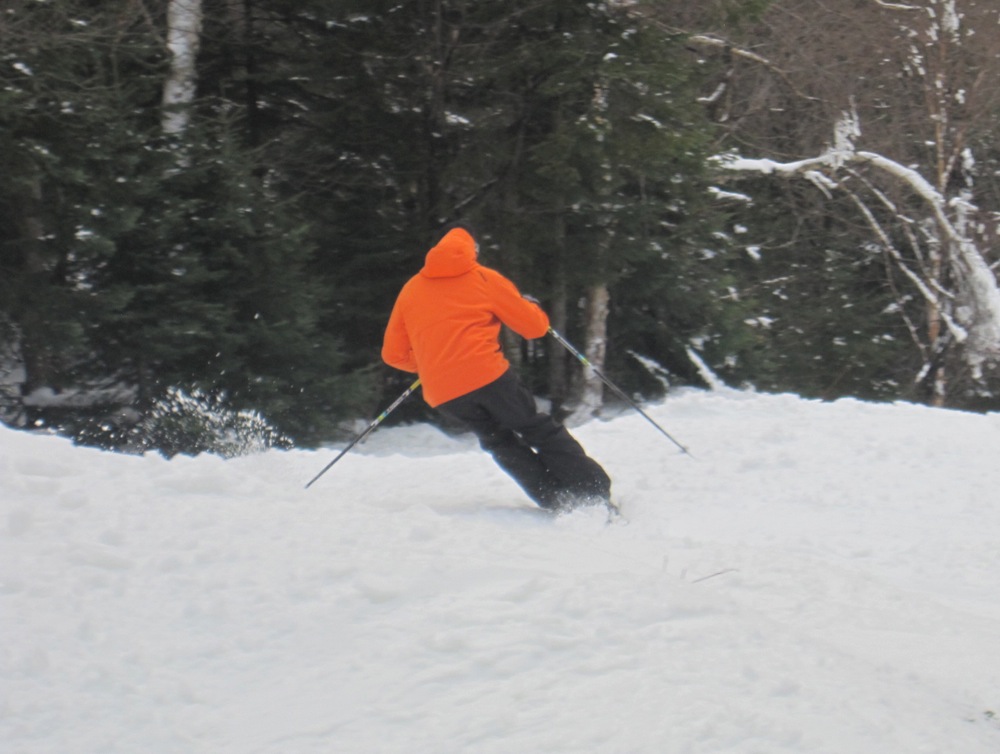 When Darkside Shaman and I boarded the gondola for first tracks, Kristen scanned our passes and suggested we stay up top. We did. If I did twenty-five runs today, probably fifteen ended on Lower Darby.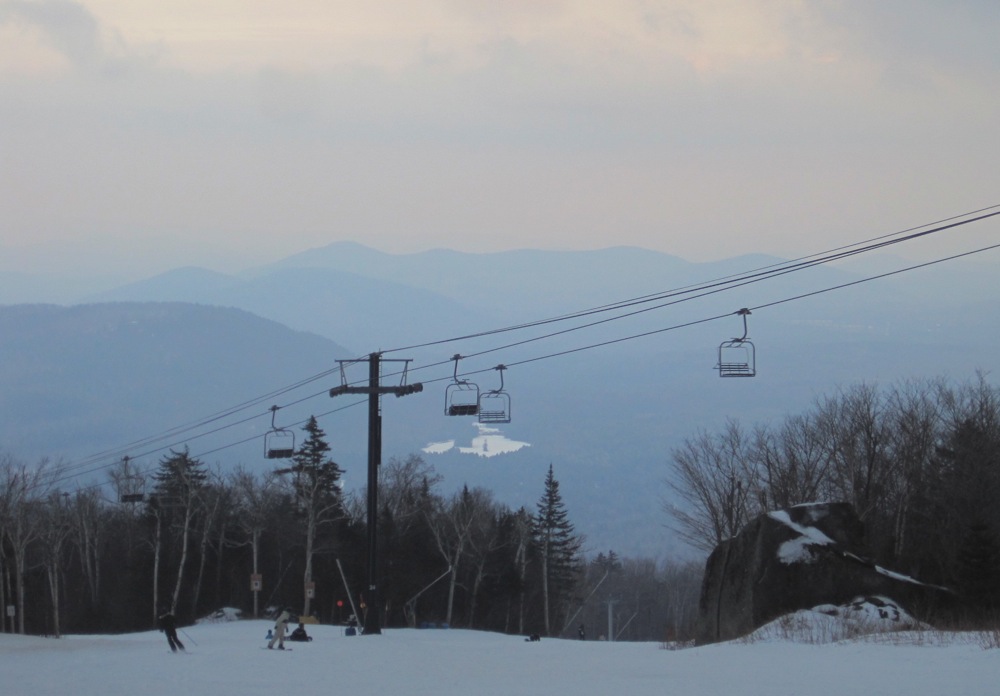 The "incidental" runs I took on Hawkeye, Headwaters and Showcase were good and everything was edge-able. But the main attraction for me was big soft bumps on the Dark Side. Feels good just writing it.