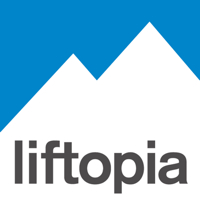 There are some basic truths that human beings are eventually forced to recognize — day follows night; winter is the best season; and lift-served skiing is a expensive sport.
After overcoming the hurdles of paying for equipment, clothing, gas, lodging, food, lessons, and lift tickets, it's a wonder that we're psychically capable of strapping on our boots and skiing.
As a survival technique, skiers and boarders are genetically wired to look for deals, and one of the most obvious places is lift tickets. 2-for-1 coupons, season passes, and buying at offsite ski shops are some of the time-tested ways to take a small bite out of this unavoidable cost.
Six years ago, Evan Reece and Ron Schneidermann figured out another way — one that benefits both the supply and demand end of the equation. By using a variation of congestion pricing, their popular website Liftopia enables skiers to score discounts and at the same time helps resorts sell tickets during off-peak periods. We spoke to Ron about the company's business model and core markets.
NYSkiBlog: How did Liftopia start? Is the company run by skiers?
Ron: Evan Reece and I started Liftopia back in 2005. We met while working together at the online travel website Hotwire.com. I worked in Business Development and Evan worked on the Supplier Team doing revenue management for hotels in ski areas. The whole idea originated over an IM conversation about whether to head up to Tahoe to ski despite the lack of fresh snow, and we quickly realized that there was a huge opportunity to help ski areas sell things like lift tickets, lessons, and rentals online and in advance with prices that change depending on the demand for any given date.
We started the business from our apartments. For four years, I worked from my kitchen table and ate canned soup, while Evan worked from a walk-in closet and survived mainly on peanut butter (all true). We worked many late nights and weekends to build Liftopia, but we always believed that this model was fundamentally good for the ski industry and we were willing to gut it out.
Both Evan and I are skiers. I grew up just outside San Francisco and have skied Lake Tahoe since I was seven. Evan is from Massachusetts and skied at Ski Bradford, Sugarloaf, and Sunday River.
The majority of our employees are skiers, but we work with a ton of snowboarders too. Those who join Liftopia and don't ski or ride beforehand have a track record of quickly taking up the sport.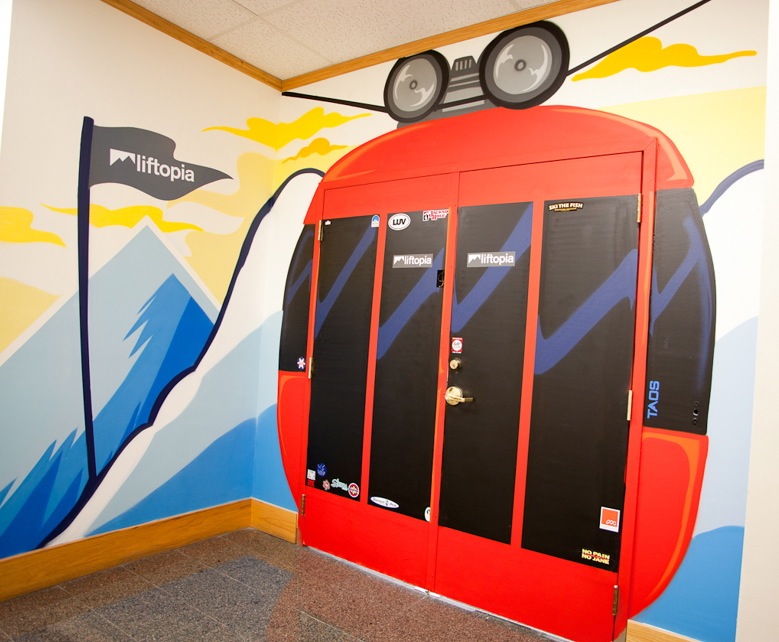 Where is the company based? Where do Liftopians (the employees) ski? How many days a year do you get out?
Liftopia is based in San Francisco and most of us ski or ride up in Tahoe regularly at Squaw Valley, Alpine Meadows, Kirkwood, and Mt Rose. Luckily for many of us, our business takes us to some of the country's top ski areas including Whiteface, Aspen/Snowmass, Park City and Sun Valley – holding meetings on the slopes is a part of the job.
These days with a two year old at home, I'm skiing fewer days than I'd prefer, but as a team we ski or ride collectively about 200 days a year.
Who are the principals in the company and what are their roles?
Rob Webb is our VP of Product. Evan Reece is Co-Founder and Chief Executive and I'm also a Co-Founder and Chief Operating Officer.
Could you describe what Liftopia does in a nutshell?
Liftopia is like an Expedia for lift tickets. We offer the largest source of discount ski lift tickets online with added deals on rentals, lessons, and other mountain-related activities. With deals at more than 150 resorts across North America, we offer skiers and snowboarders the ability to save up to 80% by buying date-specific lift tickets and other on-mountain activities online and in advance. Our site also offers detailed information on mountain resorts, including services and amenities, and the ability to browse user reviews to help skiers and riders research and choose the best resort for their needs.
How is Liftopia different than other online ticket discounters?
When we founded Liftopia in 2005, most folks still purchased their lift tickets at the ticket window or at local ski shops and prices were the same regardless of the snow, weather, day of week, time of season, etc. Mountain resorts had not started to invest in online booking technology for their own sites and there was no Travelocity/Expedia/Orbitz equivalent either. We had to create this online space from scratch. In six seasons, we've grown Liftopia into the largest marketplace for lift tickets, and that's something we're very proud of.
We knew that if we could prove this model worked, other copycat sites would inevitably start popping up. That's fine by us, and we don't begrudge anyone trying to enter the space. But there's a lot more to Liftopia than a nice-looking consumer-facing website. The real guts are behind the scenes with our pricing algorithms, inventory management systems and analytics that we developed through six years of continuous testing, iteration and improvement. In my opinion, I think most of the newcomers don't truly understand what it is that they're trying to copy. And while they play catch-up, we'll continue to innovate and improve.
How does Liftopia establish a relationship with a ski resort?
We have direct partnerships with all the ski areas that you see listed on Liftopia and we work with them not only on the distribution side but also on product and pricing strategy as well. There is no one-size-fits-all approach. A strategy that works for Windham is going to be different than what we do with Greek Peak or Holiday Valley.
We first launched our website with a whopping seven resort partners, Windham being one of our first. We now partner with more than 150 across North America. It's taken a lot of hard work to build up credibility within the resort community, and one of the things we underestimated up front was just how often resorts are hit up by random companies trying to get their hands on cheap lift tickets. It took us a while to break through all of the static and noise out there, and we did it by persistent cold calling and emailing, doing the trade show circuits, meeting face to face with resorts as often as possible, and cultivating personal relationships over the years. Ultimately, the ski industry is a pretty small space, and if you do right by your partners, the word eventually gets out.
How does Liftopia make money? Commission?
Liftopia operates what's called a merchant model. This means that resorts can partner with Liftopia for no cost, and we only make money when we push transactions and provide value for them.
Who is Liftopia's core customer/demographic?
Our customers are very similar to the general ski market, skewing male and ranging in age from 18 to 55. They come from all over the country; top markets include California, New York, Massachusetts, Texas and Florida.
Which parts of the country or world are your strongest markets? Who won't work with Liftopia and why?
Last season, our top-selling region was Utah, followed by New England and then Colorado. Some of our top partners include Windham, Killington, Stowe, Sunday River Park City, Winter Park, Copper, The Canyons, and Aspen/Snowmass.
Some resorts don't work with us because they don't sell through third-party suppliers. Others haven't made the conceptual buy-in to selling online (yet). Our list of active resort partners is continually growing and changing and we're constantly trying to improve our platform to be more useful for skiers, snowboarders and our resort partners alike. We know we can always do better and we're working hard to keep growing and improving the services we offer.
What is the thing that would surprise skiers about Liftopia?
There are two varying perceptions about our team and Liftopia. One that we are ski bums trying to eek out more cheap days on the slopes, the other being that we are tech dorks from Silicon Valley who don't know anything about this industry. While there is some truth to the ski-bum theory in that we are passionate about the sport and try getting out on the hill as often as possible, we also bring a depth of technology, revenue management and travel industry experience to the space that's helping transform how the entire ski industry manages and sells its core inventory. I guess the tech dork part is kind of true, but we can definitely hold our own on the slopes.
Has the slow start to the season hurt Liftopia?
Without question, this season the ski industry nationwide is feeling the effects of the poor snowfall in most destinations. Liftopia is helping resorts that focus on advance online sales get folks out on the hill more often to keep their businesses running. Our sales volume for all our major partners was up ~2x in November and December despite less than optimum snow and weather conditions nationwide.
The great thing about skiing is that it is awesome regardless of how perfect the snow is. While we all prefer pristine conditions, there is still plenty of the season left for us to make the most of the white stuff and we have no doubt that resorts will catch up.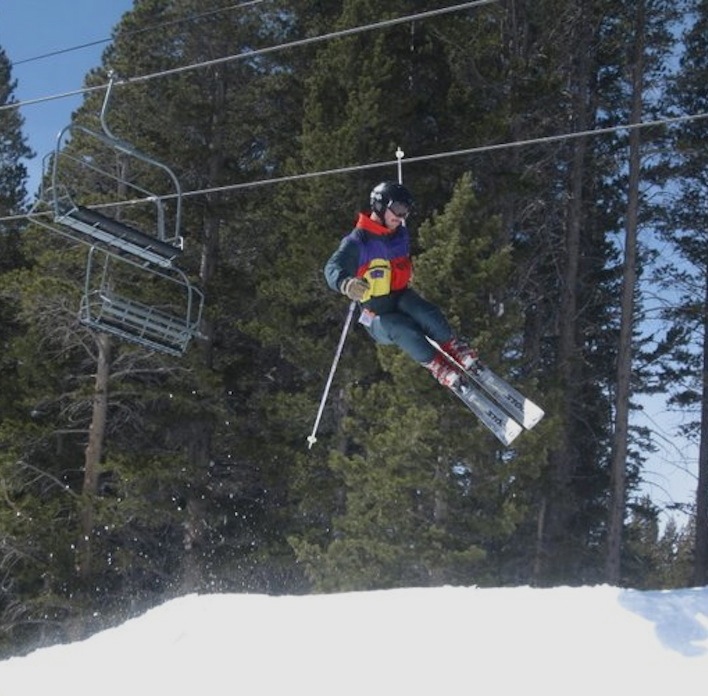 If you had to choose a quiver of one, what would you ski?
I'm a big Volkl guy and would love to get my hands on the new Gotamas this year. We'll see.
What was your most memorable experience on snow?
My home mountain is Alpine Meadows and I've had a lot of great experiences there.  I've also been fortunate enough to travel around and ski at some of the best resorts in North America. Probably my most memorable experience was taking ski lessons at Soda Springs with my dad back in 1985. It was the first time either of us had ever been on the snow, and we got to experience the joy of skiing together. That to me is what makes this the best sport on the planet — the fact it's best shared with our friends and family.