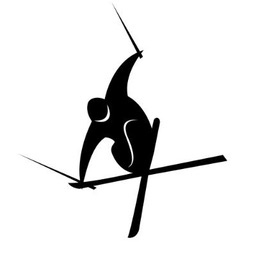 It may seem like Stuart Winchester came out of nowhere to launch The Storm Skiing Journal and Podcast, one of the most influential new ski media channels in the Northeast. But it's not true. He didn't come out of nowhere and his podcast and newsletter are addressing issues that affect the entire industry.
His energy combined with some unique skills are propelling The Storm forward. He's passionate about skiing and writing. He's got the ability to synthesize information and understand developing trends. Most amazing to us, is his ability to maintain his industry relationships, while speaking the unvarnished truth.
I admit I'm impressed, but also feel obligated to disclose that he's written for us at NYSkiBlog, and that he's a friend. What follows is our interview with him covering growing up in the Midwest, moving to Brooklyn, skiing Mountain Creek and exploring New York in the year of covid.
— Harvey
---
NYSkiBlog: When did you start skiing, what was your first home hill?
Stuart: I grew up in Michigan, the state has the second-most ski areas in the country, after New York. I started skiing at 14, when my high school ran bus trips to Mott Mountain, a 200-vertical-foot ski area with a double chair and a ropetow. I was terrible. I can assure you it's possible to yardsale from a complete standstill. I went once more that season, to an even-smaller local hill called Apple Mountain, and still couldn't get it.
Two years later, my buddy invited me up to another little ski area called Snow Snake on a February night. That night changed everything. I was 16 by then and I think I'd just grown into my body a little more. I decided to ask for skis, boots, and poles for Christmas 1994.
I never had a home hill in Michigan. Almost no one had the internet back then, so my only source of information was a fold-out pamphlet I got at the grocery store. It detailed the vertical drop, number of chairlifts, and phone number for every ski area in the state. I methodically worked my way through them, trying a dozen or so different ski areas that first season.
It was different back then. You had to call for a snow report or directions. A lot of those ski areas are gone now. It's a bummer because I'd like to go back and ski them, those little town hills were the first introduction to skiing for so many Michiganders.
When and why did you move east?
I moved to Manhattan in 2002. My girlfriend at the time wanted to be an actress. I didn't know anything about New York, but I was ready to leave Michigan. I wanted to live somewhere with a pedestrian lifestyle and more street life. That it also happened to be closer to much larger mountains was a huge bonus. I didn't have a car for the first four years I lived in the city, but there was a bus five blocks away that went to Hunter, Windham, Mount Snow, Okemo, and Stratton almost every day of the week. I rode those buses constantly.
Where do you ski most often? Tell us about your adventures in NY this year.
My home hill is Mountain Creek. It's a widely ridiculed place, but I think people who mock it don't know how to approach it. It's an insane place, crowded with unskilled skiers, but it's also a big mountain — two miles wide and 1,000 vertical feet – and the pass was $239 this season. It's an hour and 15 minutes from our place in Brooklyn. I tend to go from 8 to 11 a.m. on weekends, before the crowds show up. The place has high-speed lifts, and you can get 15,000 feet of vert pretty quickly. There's nothing too challenging there, but they build little jumps all over. It's just a lot of fun. And I'm home by lunchtime.
This year has been a big adjustment. I used to go to Vermont almost every other week. When I realized I wouldn't be able to travel there this year, I was disappointed. But then I realized how lucky I was to live in New York. The state has more than 50 ski areas, and I'd only been to about 10 of them. So I just started ticking them off one by one.
My daughter wanted to go to places with no crowds, so I took her to Maple Ski Ridge, Royal, and Willard. All three are tremendous little family mountains. When I was alone, I followed the snow and hit Snow Ridge, Oak, Labrador, and Song. These are places I never would have gone before because they're about the same distance from my apartment as Stratton or Magic, which tower over these places.
But I had so much fun. There's something really thrilling about visiting a new ski area. Altogether, I've been to 30 new-for-me ski areas this season, 20 of them in New York. It's made me rethink where I ski and why, and I think my approach is going to be much more focused on exploring the New England ski areas I've ignored when I can get back up there next season.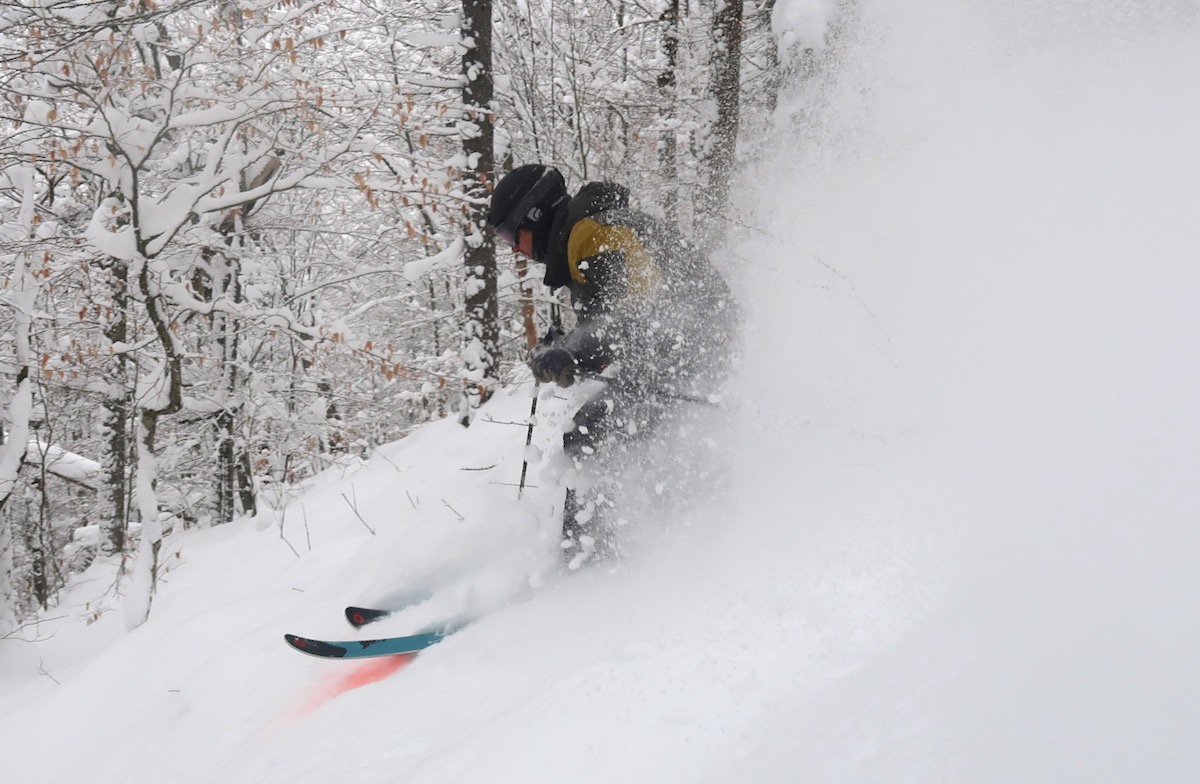 Clearly you like to write. When did you start writing?
In fourth grade, we'd start each day with 45 minutes of free writing. I guess it started there. I wrote little books. One was about a panther invading my neighborhood. Another was about my friends and I attacking a Russian base. This was during the Cold War and the story was heavily influenced by the movie Commando. It was all ridiculous, but it got me writing.
Later I started keeping a journal. I've kept that habit up for decades. It's a great stress-reliever, and a great way to just practice free-writing. There's no form or rules in a journal. It's amazing what you can produce just riffing that way. I've done a fair amount of fiction writing and eventually went to journalism school. I ended up in the corporate world from there, but The Storm gives me a way to write in a more freewheeling way.
What is the mission statement for SSJ?
Officially, it's, "exploring the business, history, and culture of Northeast skiing." Really, though, it's, "so I can learn things what I want to know about ski areas." When I first got into skiing in the '90s, the ski magazines were much more focused on the resort experience. They moved away from that, focusing more and more on fantastical adventures. Like they'll write about a trek to some mountain range in Pakistan with rad dudes who ski nine feet of powder and launch off 100-foot cliffs upside down. That's fun in doses, but it's hard to relate to. Sometimes I just want to read about Sugarbush. That's what I'm trying to do: create content about the places 99 percent of skiers actually ski.
There's also an element of critical analysis that I felt was missing from the ski media. There's lots of stoke and lots of straight business coverage, like, "here are the 900 resorts you can ski on this year's Epic Pass" or "This is why Mad River Glen is the greatest thing since tube socks." But no one was really analyzing the landscape, saying, "this pass sucks and here's why."
I'm not always right, and I say a lot of stupid things, but I feel like skiers want some kind of long-form commentary that goes beyond social media quick hits.
You've become an expert on pass options. What do you see as the future for the industry in this regard?
I think we'll see more consolidation into more multi-pass coalitions. Only a few ski areas that joined Epic, Ikon or Indy have left. Arapahoe Basin, quit Epic and almost immediately joined Ikon. Mt. Abram in Maine left Indy, but most of the pass' partners stayed on even as they were facing covid capacity restrictions. That suggests that independent ski areas really value these partnerships.
In my opinion, multipasses are good for skiers and good for ski areas. The ski areas can take advantage of the pass' national marketing muscle, and once they join a coalition, they can usually offer their season passholders an add-on for the multi-pass at a hugely discounted rate. This is a great incentive for skiers who don't want to ski the same place every week, or for passholders at a place like Magic that's closed part of the week. The passes are good for skiers too, because they understand exactly how much skiing will cost them for the season. The pass is paid for, and whether they go four days or 20, they'll feel like they got a good value.
The Indy Pass is growing, will it come to rival Ikon and Epic?
I don't think so, but I think that's OK. It's a fundamentally different kind of pass, because Indy is a frequency product, whereas Epic and Ikon are full season passes to a total of more than 50 huge ski areas. Vail sells more than a million Epic passes every year. I don't think Indy can get anywhere near that even if they were to start poaching the likes of Jackson Hole and Alta.
The Indy Pass gives families who don't necessarily have a condo or live close to a mountain a path to ski different ski areas for a reasonable price. This past season, for under $600, a family of four with young kids could sample 15 ski areas across New York and New England, and plan a trip out to Idaho or Washington. That wasn't possible before Indy.
The industry as a whole? Who will succeed and who is in for a rude awakening?
These multipasses are here to stay. Vail perfected the model, Alterra copied it, and now Indy Pass is building off the leftovers by copying the Mountain Collective model. Some of the smaller regional operators have responded to this new landscape in a really impressive way.
Magic has one of the most creative pass suites in the industry. The Berkshires Summit Pass is a really clever regional version of a multipass, giving access to three really nice ski areas — Berkshire East, Catamount, and Bousquet — for a really affordable price, with midweek and nights-only options and an Indy Pass add-on.
I think we will see the disappearance of reciprocal pass coalitions like the Powder Alliance and the Freedom Pass. They don't make a lot of economic sense now that Indy has introduced a model that compensates ski areas for each skier visit. These agreements are far more prevalent out West, where they've had to fend off the big-mountain multi-passes for decades.
But not all skiers care about the free tickets to other ski areas, and the ski areas are already comping countless tickets. The Indy model of allowing passholders the option of adding the multi-pass on for a nominal fee ($129 last season), is far more sustainable. Skiers who want it still feel like they're getting a great deal (lots of access for a low price), and ski areas no longer have to comp tickets.
There's room for an Indy Pass competitor, and I think we'll see one within a season or two. Doug Fish has said he would top out around 85 ski areas, and we're almost there, with a lot of good, big independent mountains left across the country.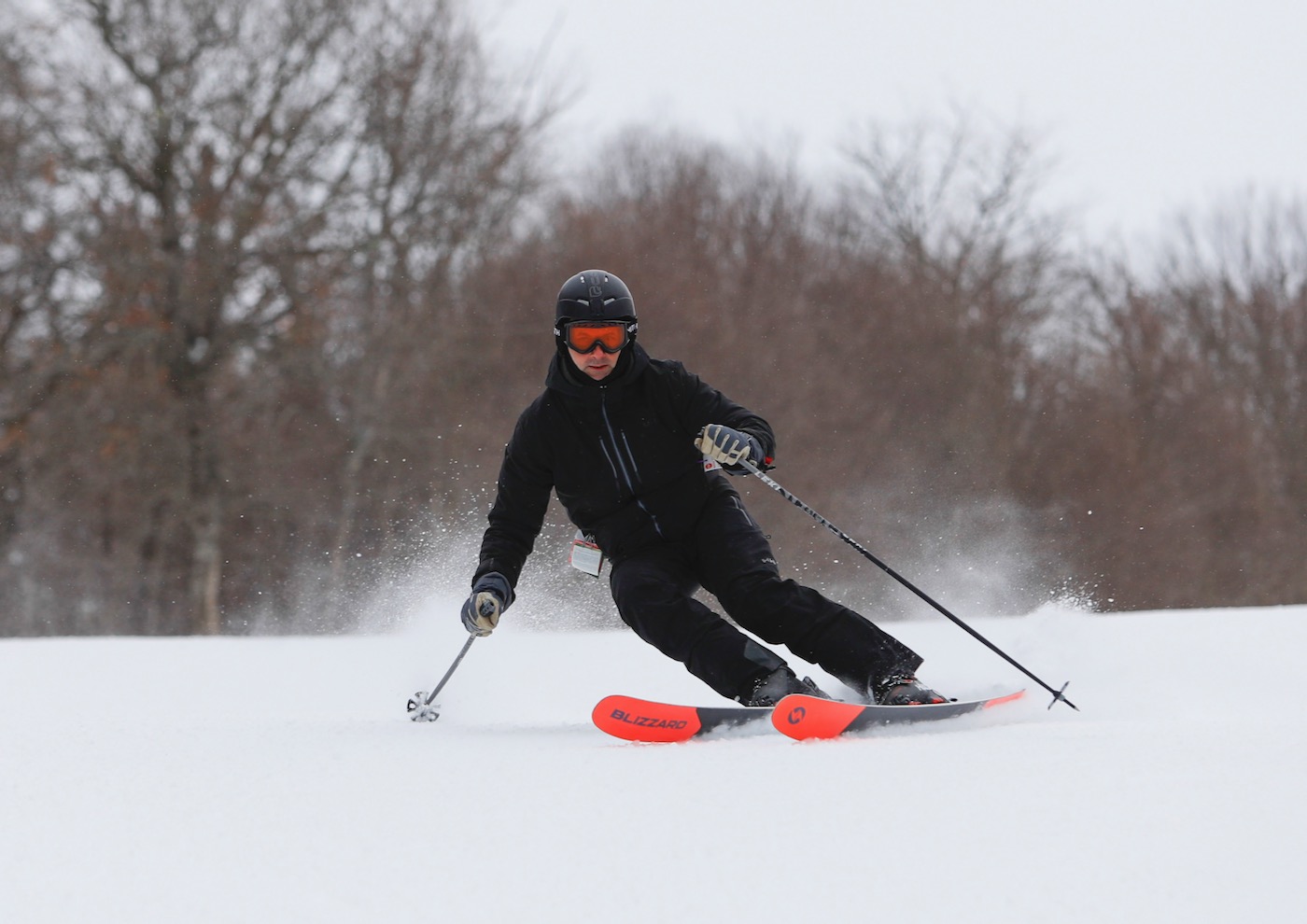 SSJ has had a real impact in the short time it's been alive, to what do you attribute your success?
I'm not sure how big the impact has been, but thank you for saying that. Whatever success the podcast has had is due first to the openness of folks in the ski industry to talk to me. Not everyone I've asked has come on the podcast, but far more have said yes than have declined. Their willingness to talk kind of surprised me.
Second, my wife, Patricia, who is an actual real-life TV editor who makes shows that millions of people watch. She figured out everything technical about the podcast – the gear, the recording platforms, the editing software – and she still does the final edits. Without her it would sound like I recorded it in a tin can, and frankly probably wouldn't exist. As far as the newsletter goes, I just try to push it out consistently. I can't manage a "podcast-every-Friday" schedule. That would make me hate it and my schedule just doesn't allow for it. So I just aim for two posts per week and call it good.
What is your favorite kind of interview to do? What makes a subject good for a pod?
I always say that the best interviews are people who don't have bosses. They're just much more candid, in general. My recent episode with Montage Mountain managing owner Charles Jefferson is a good example. He doesn't say any of the things you'd expect a ski industry operator to say. He never even skied before buying the ski area. When I asked if he reached out to other operators after buying the ski area, he said, "No, I talked to the people who worked at Montage already." It's a different approach, and it's refreshing.
I've done 56 interviews, and I've yet to have a bad one. I'm grateful to all of my guests. These are busy people. Think about how much is going on when you're at Sugarbush or Killington or Windham. It's almost too much to comprehend. And yet I'm asking them to full stop for an hour, sometimes in the middle of the season, while I ask them why they put this chairlift there and why they don't have more glades. But as a group they've been gracious, and the deep knowledge they have of their ski areas is a really valuable thing to share with the ski community.
What is the most surprising thing you've learned through SSJ?
I used to think it would be fun to own or run a ski area. I no longer think that. The more I learn about it, the more it sounds like the most stressful thing in the world, and the more respect I have for the people who do it. I've also realized how tethered most of them are to their ski areas for the season. Big things break, people get hurt, covid ruins the world — it's always something, and it's a seven-day-a-week job for half the year. I figured out I'm pretty happy sitting here in the peanut gallery and hitting three or four different ski areas a week. I'm grateful for what these operators do and pretty amazed by how well most of them do it, even if I think their pass costs too much or they groom too much of their terrain.
I've also found most of them are open to criticism, so long as it feels fair and reasoned and not like an attack. Sometimes they'll write to me after I've said something unfavorable and say, "Thanks for covering us, but have you considered this?" And I really appreciate that.
Waterville Valley is a good example. I started out with a low opinion of that place, but their PR folks reached out to me and pointed out some things I hadn't thought of or realized, and then I got to understand their long-term plans and how the mountain's evolving, and now I'm really high on it, especially after they joined the Indy Pass. And I hope I can pass those ideas along in the newsletter and help other skiers understand why ski areas run the way they do, or get them to want to try new areas they hadn't considered before. Again that's the point of the whole newsletter — to cover the ski areas that skiers actually ski and provide some insights about them.
Thanks for your time Stuart.
Thank you.
---
You can subscribe to the of Storm Skiing Podcast here.
---