It's been a weird summer. I spent most of June and July working and schlepping stuff to a self storage unit as I prepare for an impending divorce. I managed to choose the hottest day of the summer to move out of the place I've lived for 25 years and into a garret apartment in a nearby town.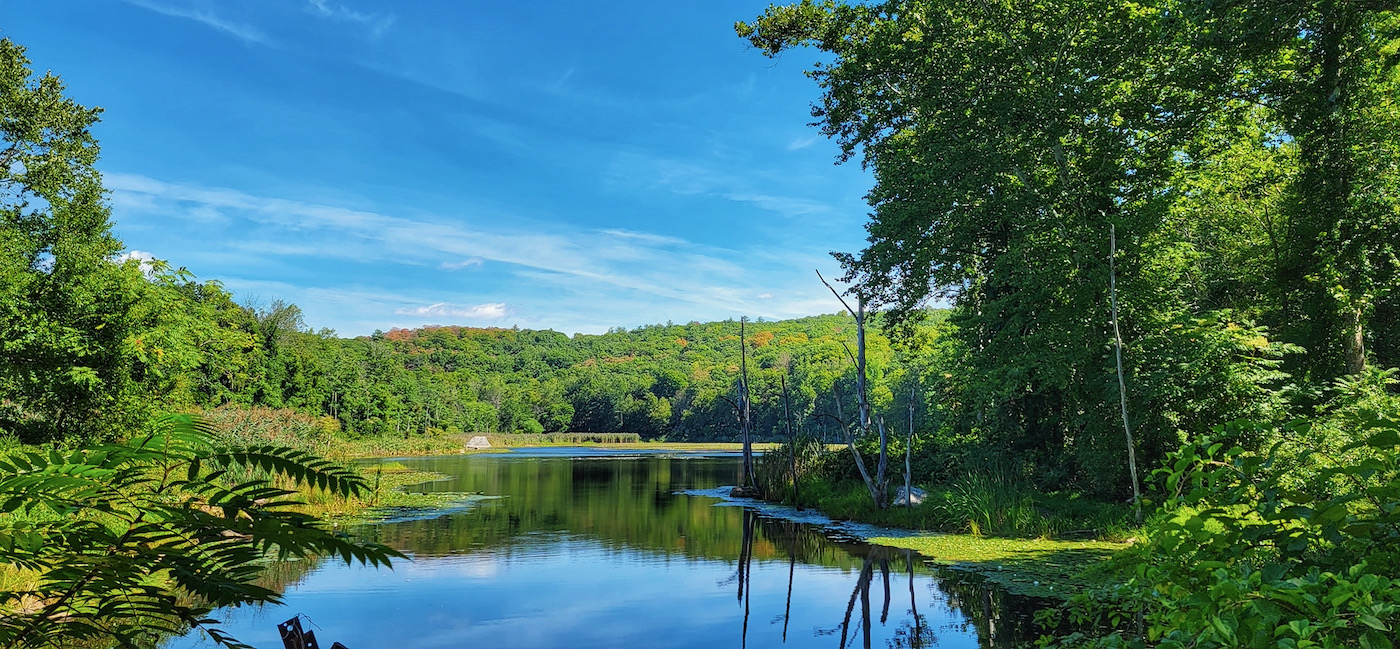 For a couple of months, it's been nothing but upheaval, and I've scrambled to get any sort of training in. Finally, I'm sort of settled down, and the opportunity for a long run presented itself.
Last Thursday, I drove up to Sterling Forest, just over the New York state line, to take another shot at a route that eluded me last fall.
This time, I managed to hang on to a copy of the map the park offers. Unfortunately, the map leaves something to be desired in the detail department. I wanted to run the Red Back loop, and the map showed a short connector from a parking area to where I wanted to go. Said connector didn't exist, so I drove back up the road to another trail head.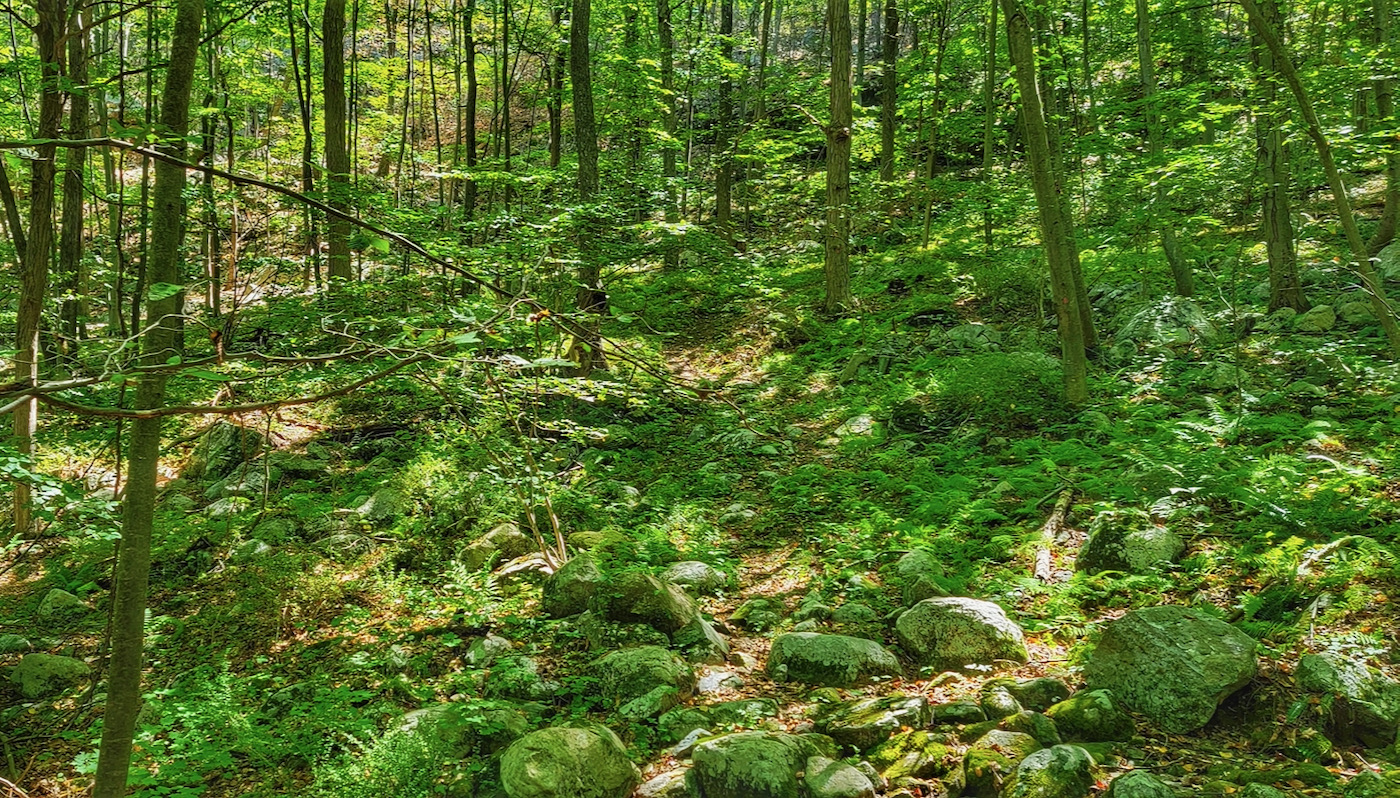 The weather was cooler than it has been in weeks, but it was cloudy. Some of this may have been haze from the Napanoch fire. I ran for a bit over a mile on undulating, not too technical terrain, and found the junction I'd missed last fall.
Red Back started out easy, then morphed into a stiff climb. The trail varied from old road to singletrack and back. As with my local haunts, the stream beds were dry. Fortunately, the trees don't look as stressed as they did on a recent expedition to Lake Minnewaska.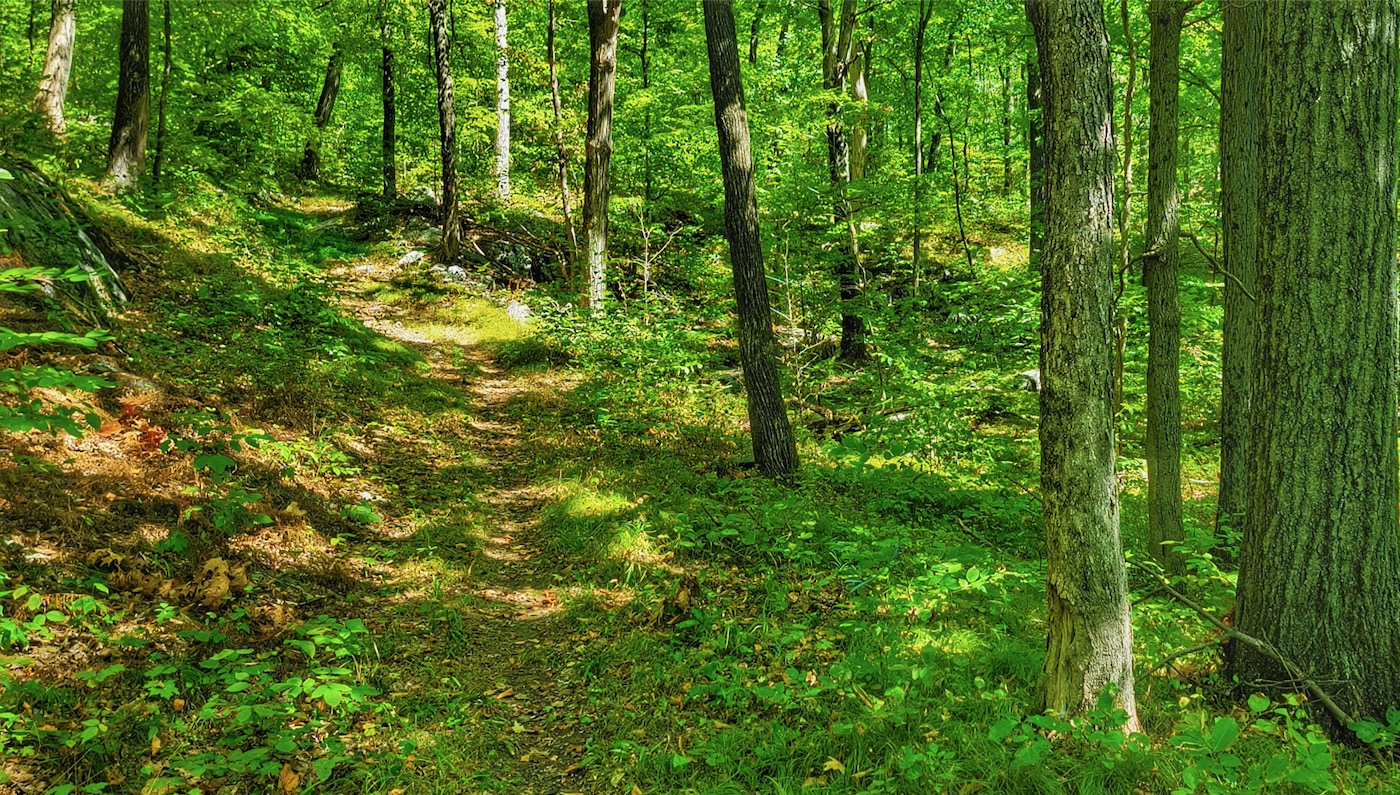 After a few miles, the trail dropped down to a parking area in behind the town of Tuxedo. This was the halfway point in what I estimated to be a 10-mile day. It dove back into the woods, crisscrossing a wagon track. A long gradual climb to a height of land, and a sign greeted me: Trail Construction in Progress!
Sure enough, fresh s-curves of a "built" MTB track snaked in, out, and around the singletrack I'd been running on. Curvy, flowy… whatever the modern terms are, when this project is complete, the mountain bikers will have a great time. For me, the only downside was that the construction obliterated or obscured the trail markers that I'd been following.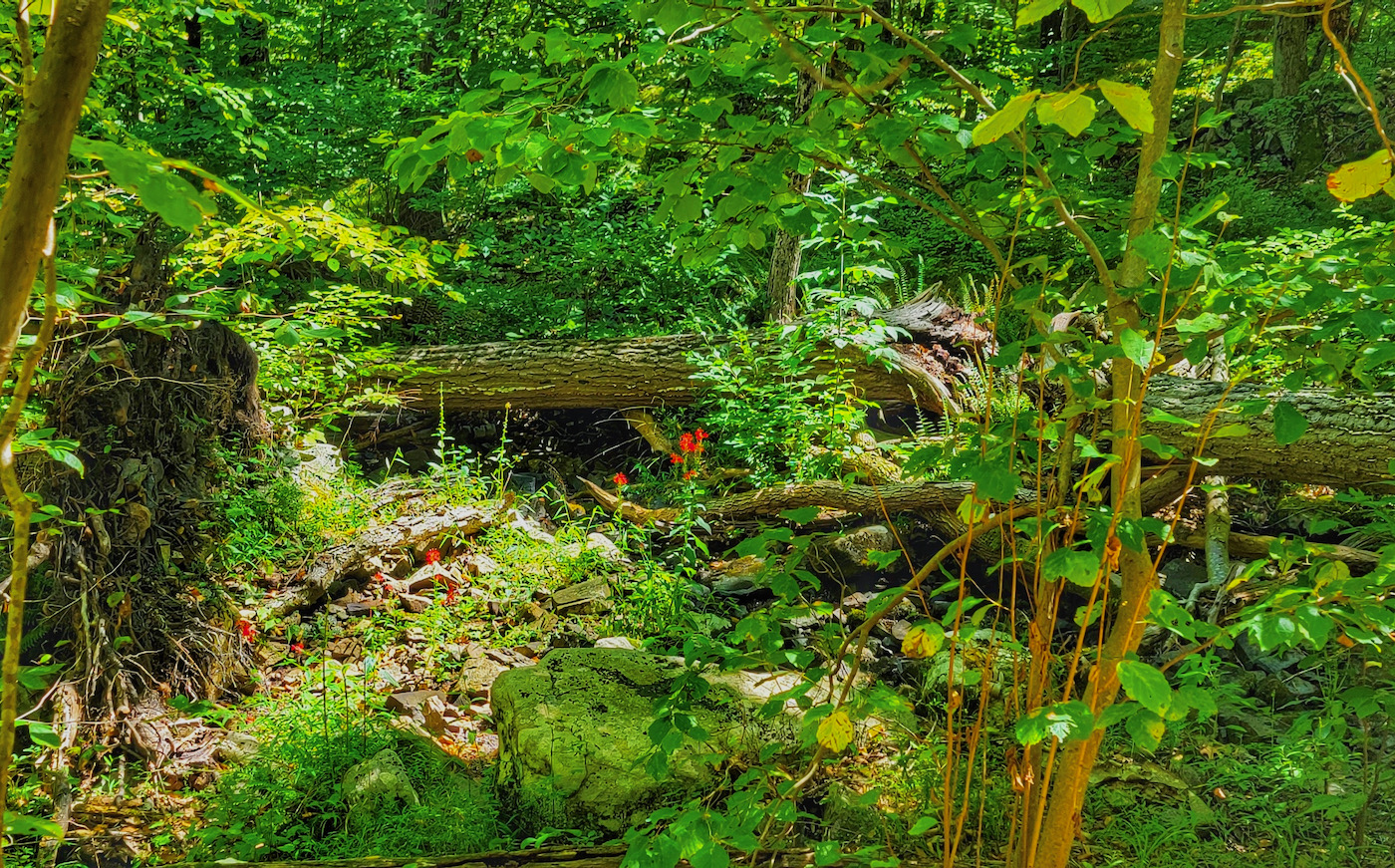 I scrambled through blowdown and underbrush from one trail marker to the next. A couple of times I had to retrace my steps. I've been blessed with a decent sense of direction, and I didn't get too lost. We won't revisit the day Dave, Lars, and I got lost in the woods by the International Trade Zone. The trail running version of Gilligan's "three hour tour."
The bottom of the mountain bike trail intersected with the yellow trail leading back to my car. What the map said was a seven-mile loop turned out to be a bit more than five, according to my Garmin. No worries, we take what the woods give us.
There aren't a lot of fabulous views in Sterling Forest, but the woods are really quite pretty. If you're into hiking or mountain biking, check this place out.