Searching for new trails not too far from home, I pointed the shooting brake west last week. Stephens State Park is in Mount Olive. Since the one time I'd been there many years ago, parties unknown — possibly the Jersey Off Road Bike Association — have put in an extensive new trail network.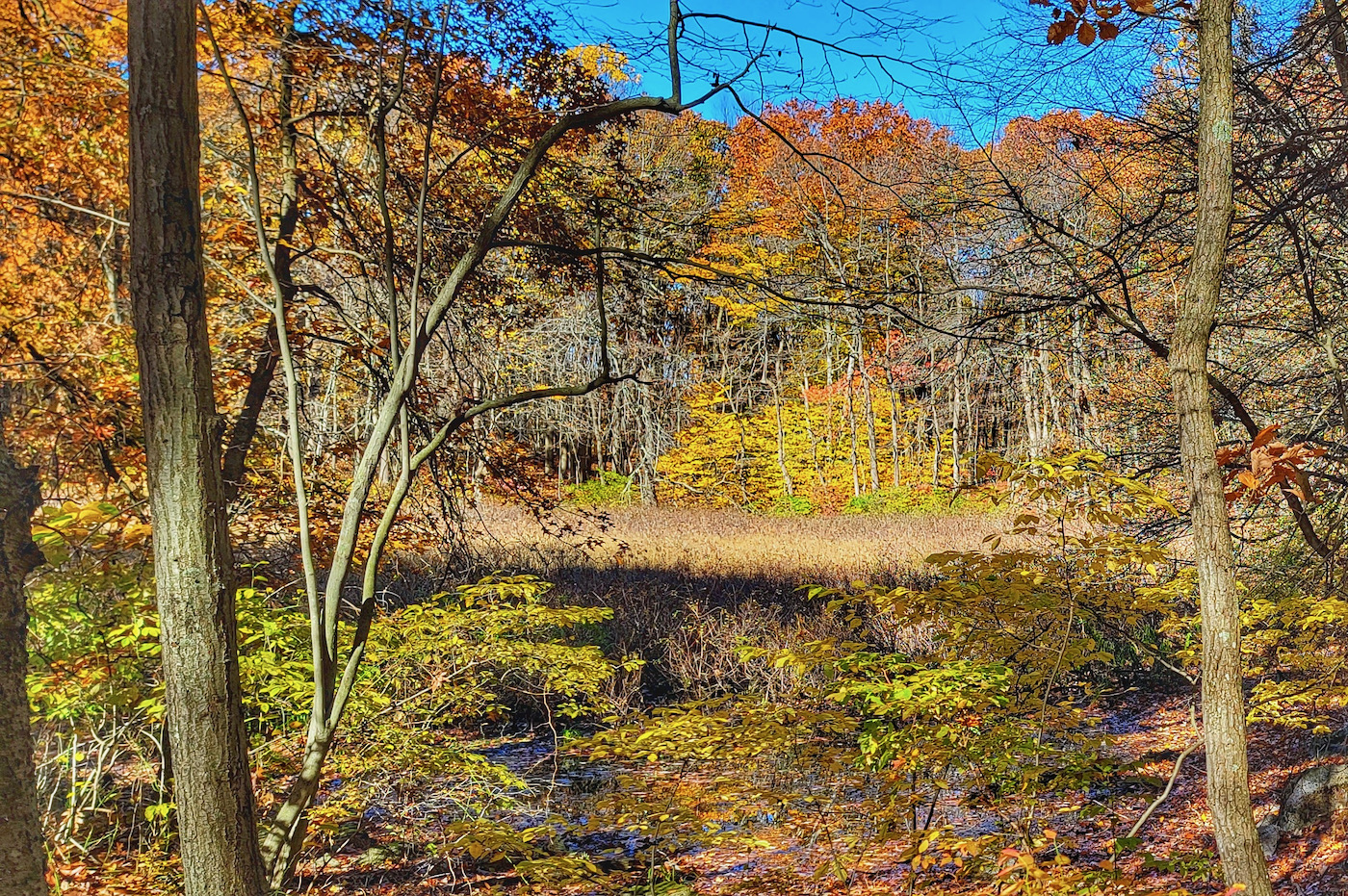 All this new singletrack augments the old hiking trails, but it comes at a price. The only printed map that I'm aware of is published by New York New Jersey Trail Conference, and it is so old as to be obsolete. At the urging of my physical therapist, who rides there regularly, I downloaded an app called Trail Forks onto my surveillance device mobile phone.
Following a seven-day free trial, one has to pay for it. I've seldom paid money for an app, and I'm suspicious of depending on batteries and an electronic map. I prefer a brick and mortar map.
I drove through the International Free Trade Zone in Budd Lake and picked my way along Waterloo Valley Road. It's so close to Interstate 80 that you can hear the traffic roaring, but the road otherwise has an ends-of-the-earth vibe. Nothing out there and no one can hear you scream.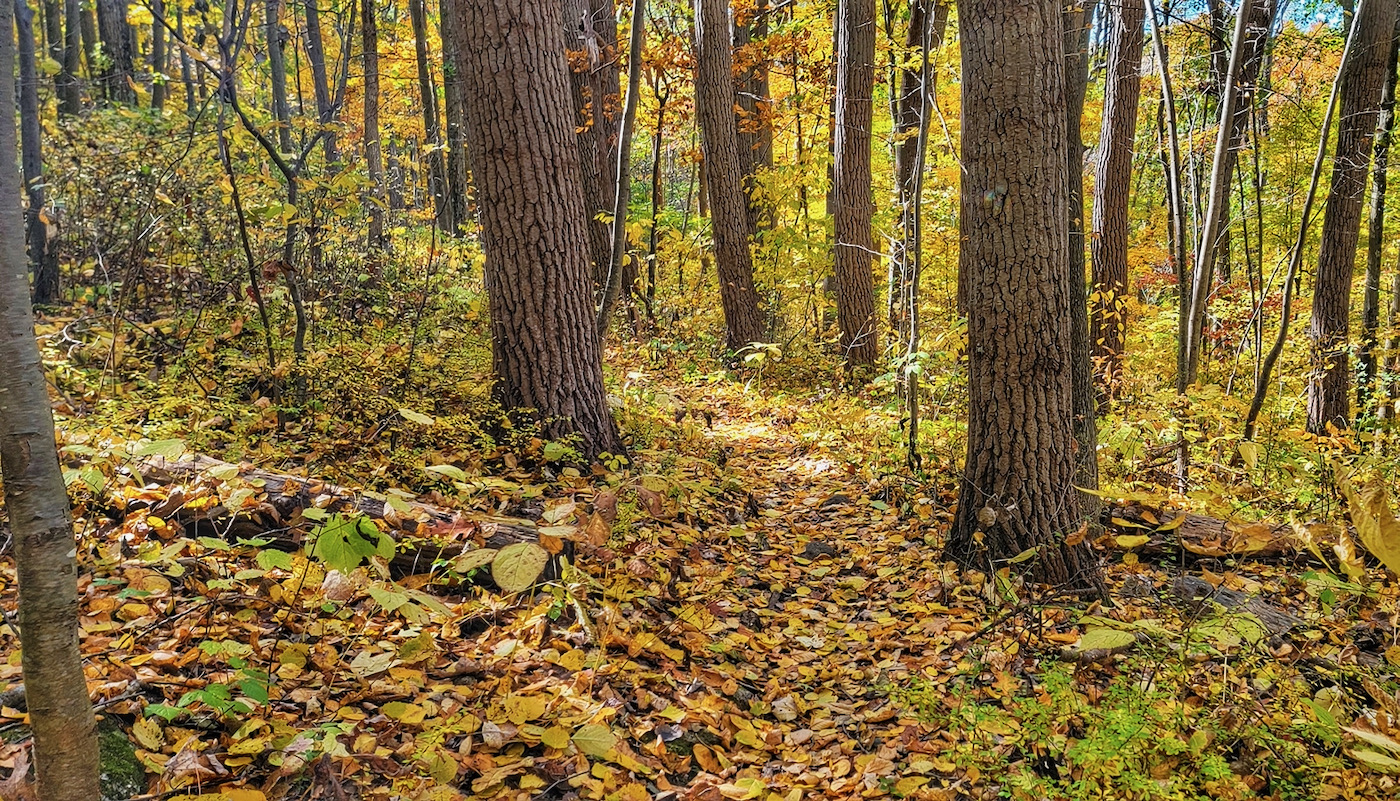 Twenty-odd years ago, Lars, Dave, and I went for a Sunday trail run in another section of woods near here. Both Lars and Dave had done a 24-hour mountain bike race in those woods. I'd never been there, but I figured, they've raced here, they know the terrain. Wouldn't you know it: 90 minutes in, we rounded a bend in the trail and I recognized the distinctive tread of my running shoes. We'd just gone in a big f'n circle.
What was supposed to be a two-and-a-half-hour run turned into a five-hour epic as we retraced our steps and tried to figure out our location. The November sun was falling as we made our way onto Route 206 in Byram, miles from where we'd parked. A good samaritan gave us a ride in his pickup truck. A lesson hard learned; that's the closest I've come to having to be rescued.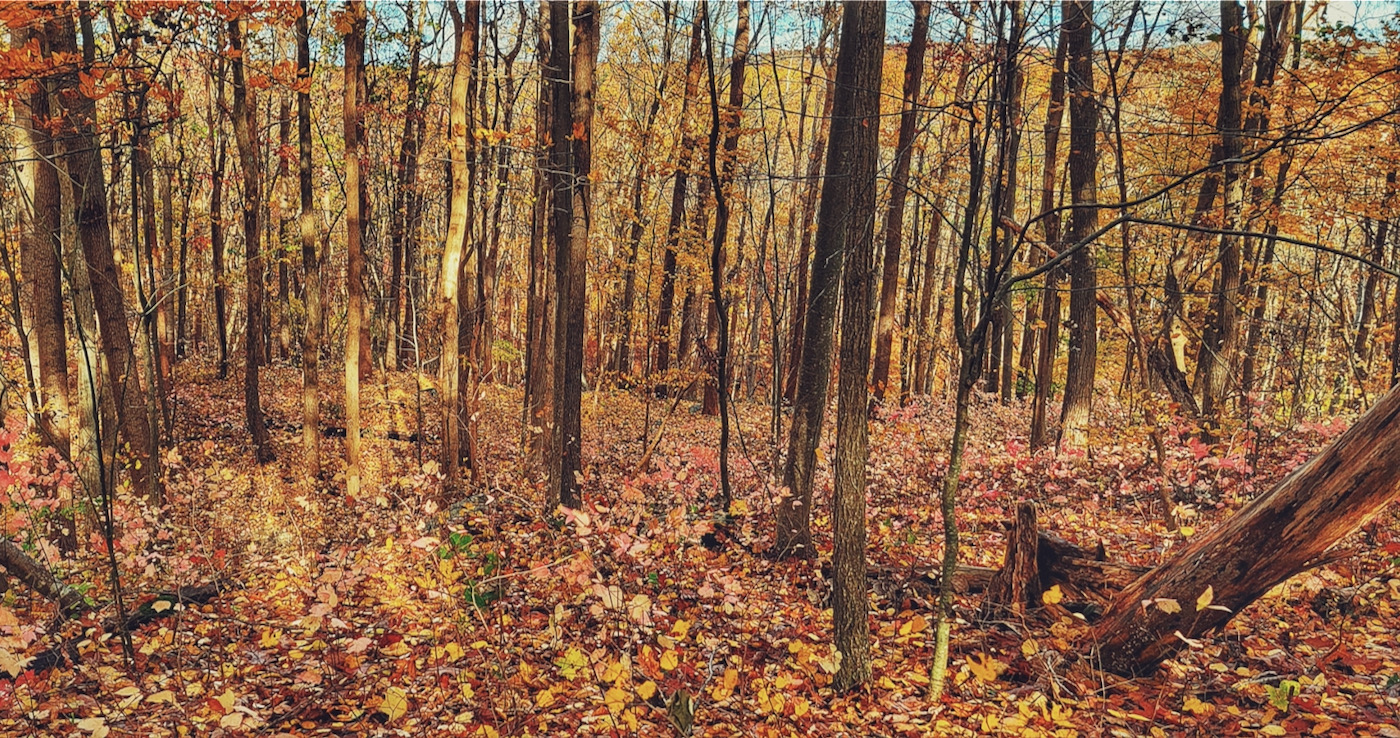 With a fully charged phone and that misadventure in mind, I set off. A short connector brings you to a trail running alongside an active railroad track. Half a mile later, I ducked beneath an underpass and came to a junction. I headed left, up a series of switchbacks to a glacial erratic called Teepee Rock.
At each junction, I kept bearing left, towards the outer limits of the park. Checking the phone periodically, I could see my location as a little dot on the trail, so I knew where I was. Pretty cool; that's one thing you can't do with a paper map. Overall, the map was quite accurate. The only time I missed a turn, I didn't think I was looking at a trail. Chalk that one up to user error.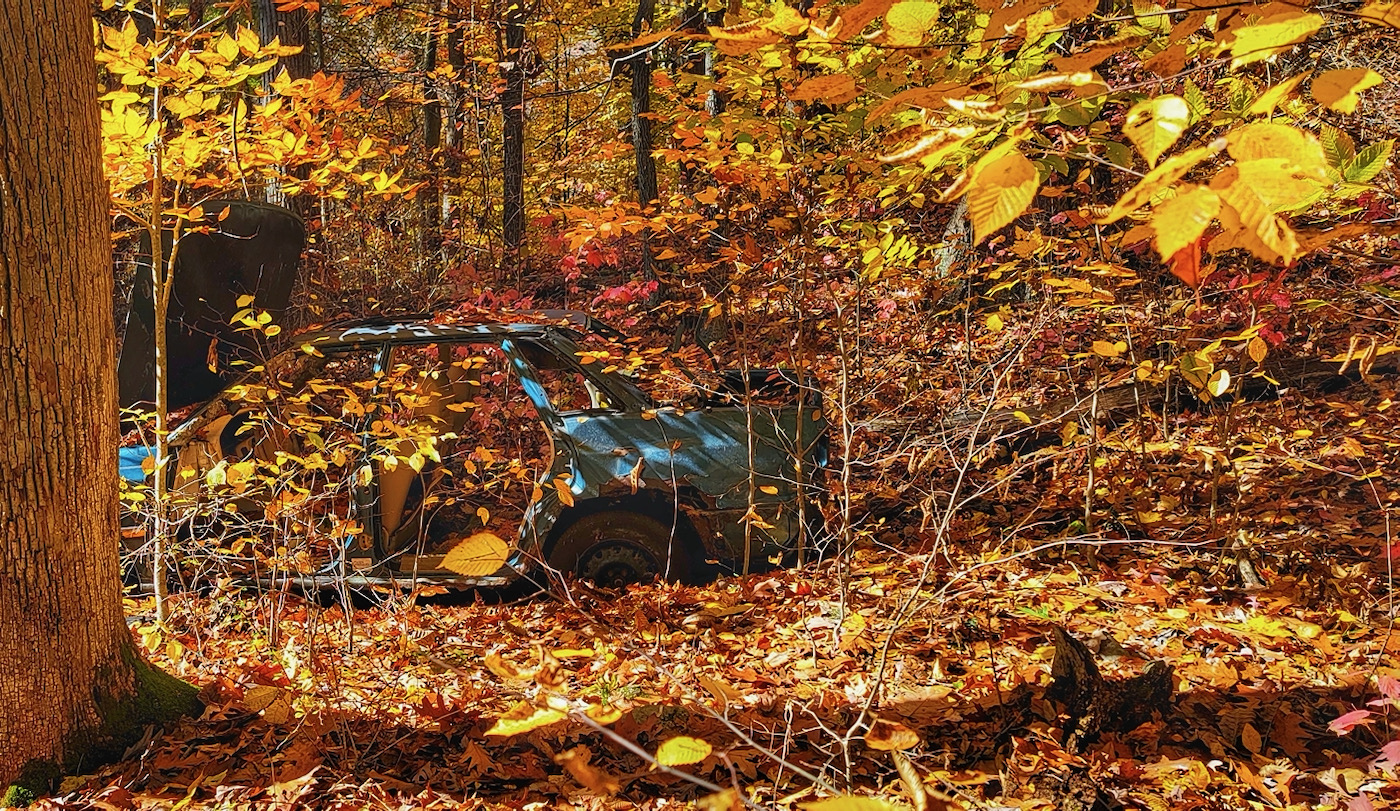 That having been said, while much of what I ran was pretty obviously a trail, there are places where you have to pay attention and do a bit of route finding. There's not a lot of obvious landmarks here. If you go off trail and have to bushwhack back, the sameness of the terrain will make things interesting.
Some of the new trails are marked with signs; most aren't. At the farthest out point in Stephens, I turned on to a trail with a sign, "Subaru." Sure enough, 50 feet in, there was an abandoned 1990s Subaru sedan. How it got there when there's no sign of paved road, I'd love to know. I continued and found a firetower. I poached it to get the only views available.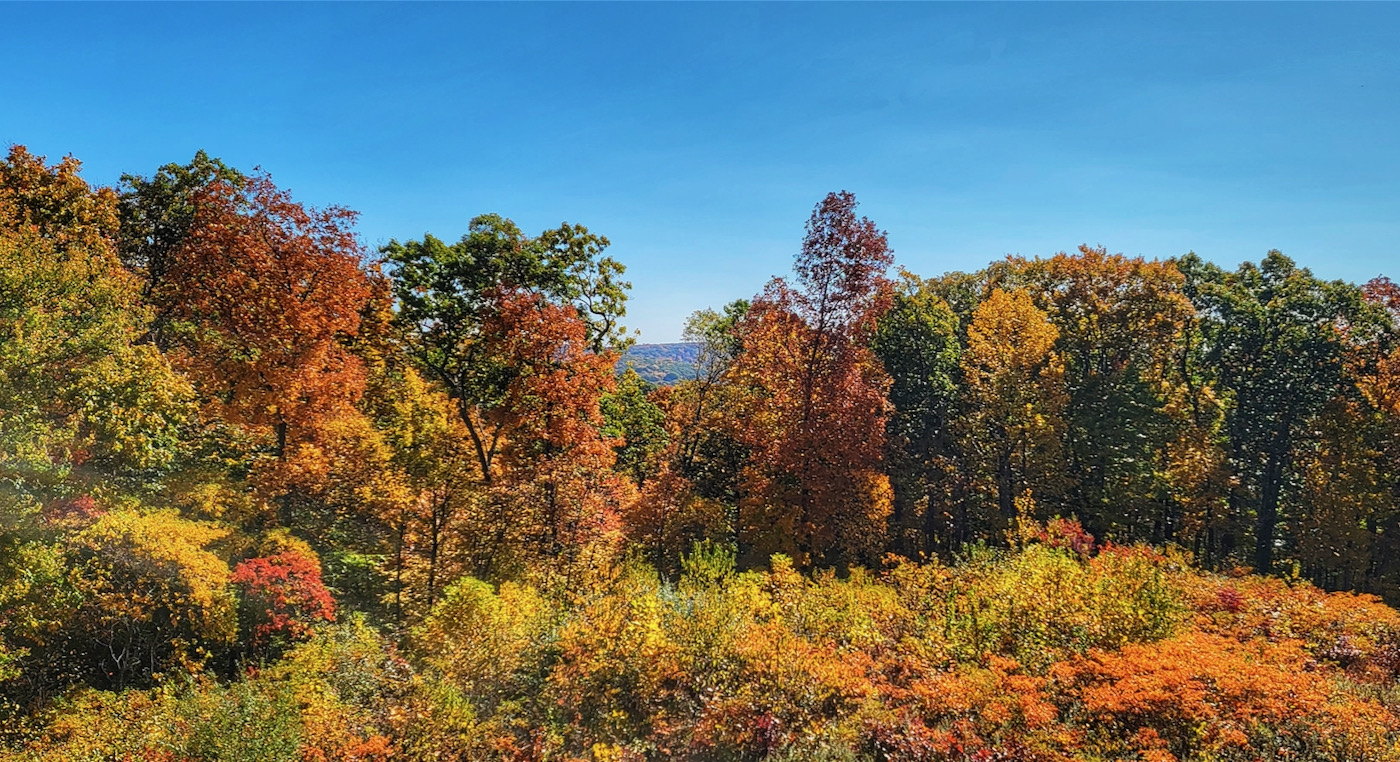 I made my way to Gravity Cavity, a down and up roller coaster that would be a big thrill — or a big yard sale — on a bike. Linking up with one of the old fire roads that is a hiking trail, I turned onto the Cooler for a long, gradual descent back to the trail head. My right knee barked at me: I'm overdue for a gel injection and it felt like bone-on-bone.
The din of trucks on Route 80 grew louder, so I knew I was going in the right direction. At a critical point, the trail was difficult to discern. But I could see the railroad track and ran east, finally arriving at the underpass beneath the tracks. Eight more minutes, and I was back to the shooting brake.
Once home, I rewarded myself with a couple of slices of pizza. Top of the Park in Boonton is strongly recommended. Thin crust, crisp, and when you ask for it not too hot, that's how it arrives to your table. As for Stephens State Park, bring a trail map, and a good sense of direction. Strongly recommended for both trail runners and cyclists.