When we arrived last night, the first thing I did was shovel the porch — it's our record of what's fallen since our last visit — so shoveling is a job I relish. The harder the effort the better.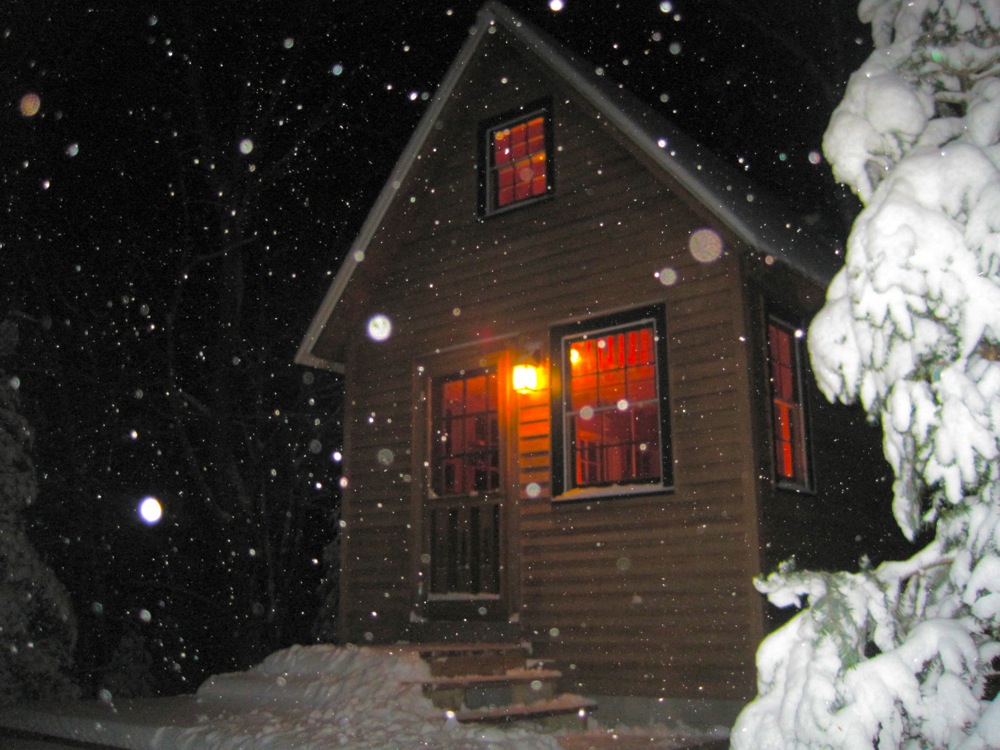 This week's haul was seven inches of snow, an inch of sneet, topped with another three inches of snow. It wasn't the 18 inches of upslope blower that Vermont got, but it was perfect base-building snow for tree skiing, or any snow sport.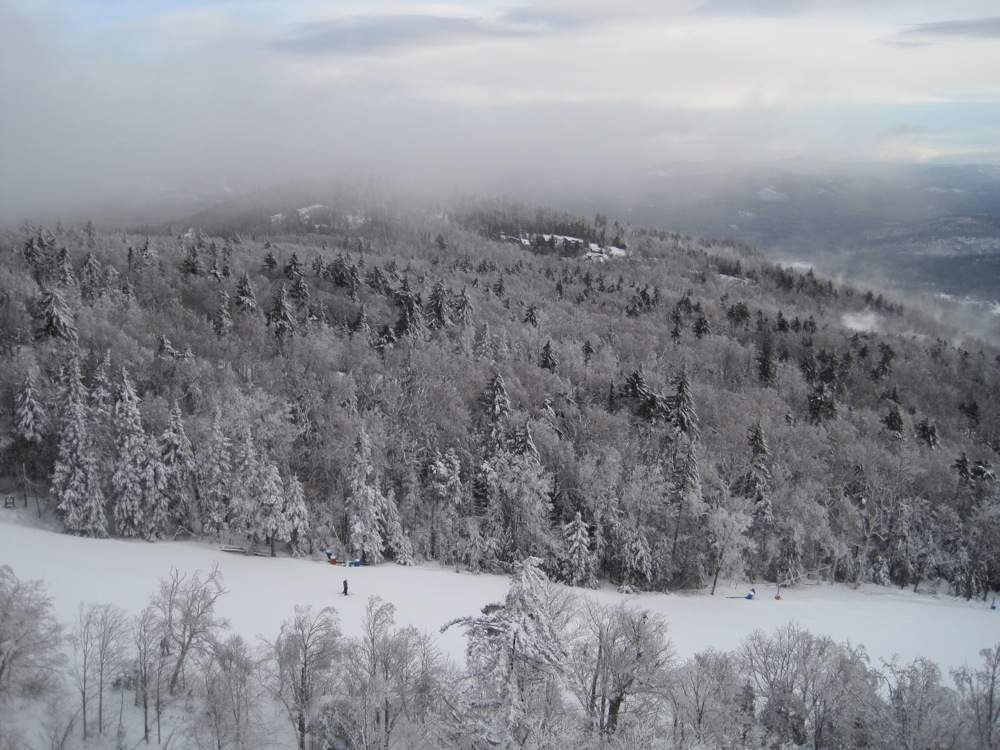 This storm had significance beyond the snow it dropped and the cold air mass it ushered in. At least for us, the storm delivered some hope. We've had some snow and some wintery moments this season, but for the first time this season it felt like winter in our corner of New York.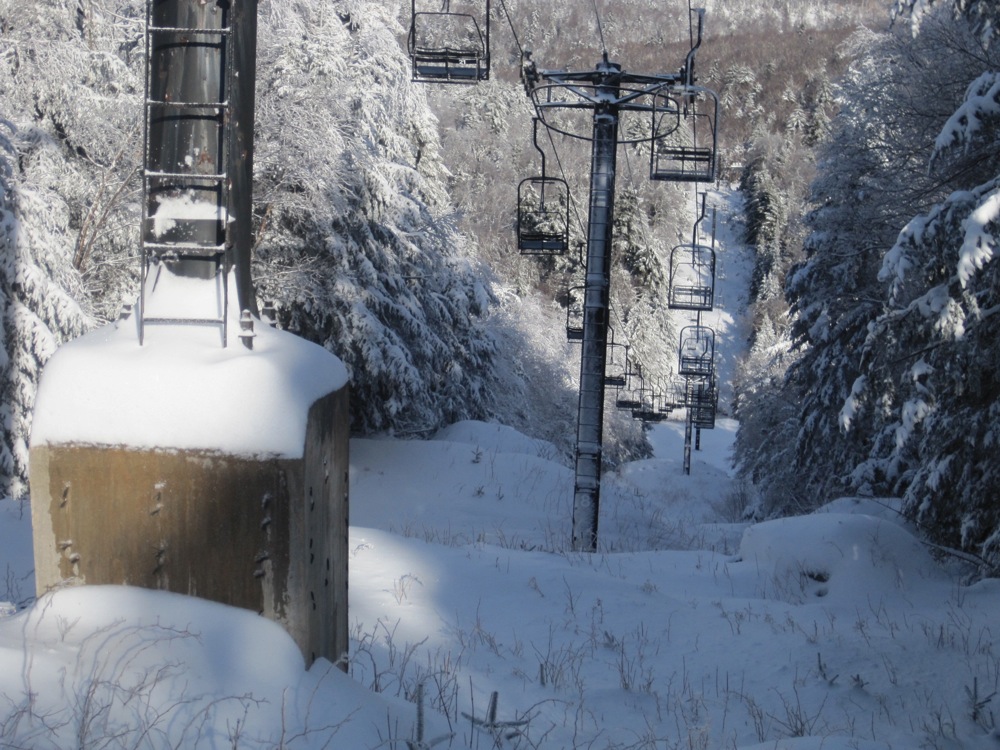 Judging by the reports, this week's storm improved surfaces in central New York, the Catskills and the Adirondacks. Conditions reports and photos from Greek Peak were very encouraging. Laszlo Vajtay of Plattekill called the improvement in surfaces after six inches of lake effect "amazing." And I can attest to effect of a significant amount of natural snow at Gore with more carvable corduroy, pockets of untracked snow, and some nice natural snow rope-drops on Saturday.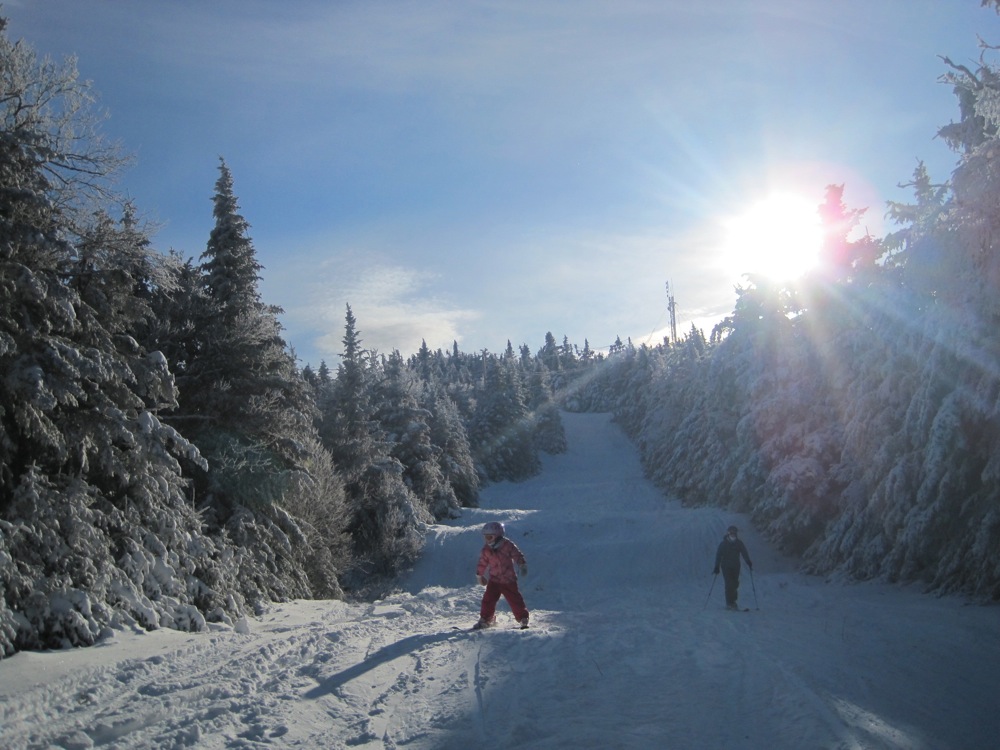 I don't know if we're really in the midst of a pattern change or not. January is historically the coldest time of year, so even above average temperatures could be cold enough to produce snow. But that's all just rationalization. I've stopped thinking about long-term trends and forecasting. For now, I'm going to enjoy the moment, in the moment. There's nothing better than snow in New York.