Among the many things skiers like to rhapsodize about from "back in the old days" is that winters were far colder and stuck around longer than they do today.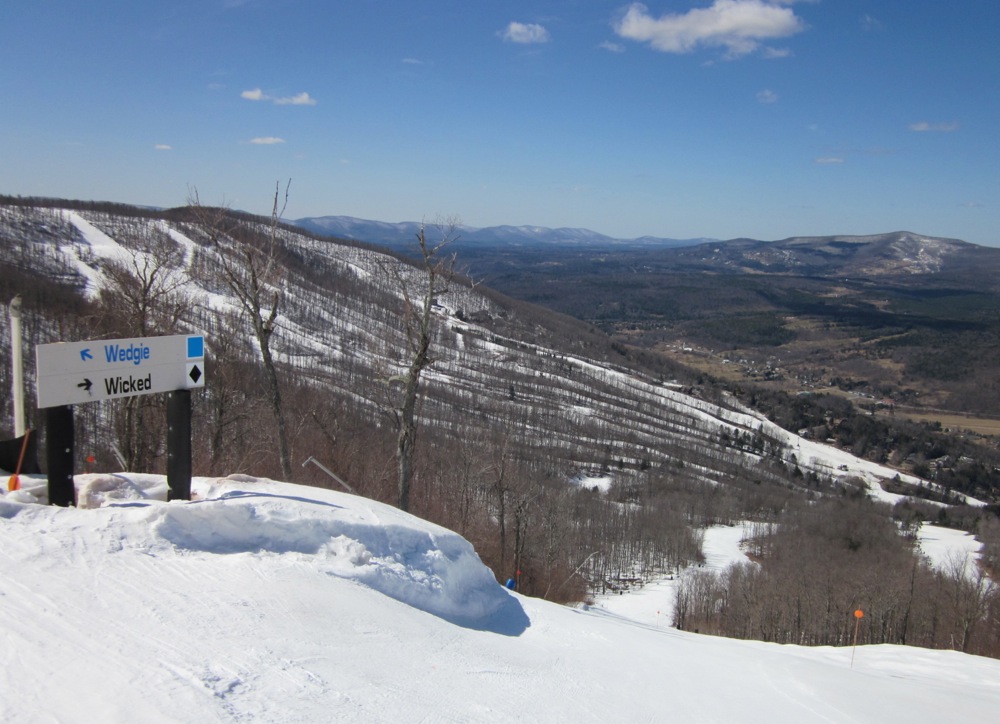 Growing up in Central New York in the early/mid-1970s, I still remember traipsing through shoulder-deep snow to deliver the Syracuse Post-Standard at 5 am every morning while walking backwards for most of my route to avoid getting blasted in the face by sub-zero wind gusts.
While 2013-14 hasn't been a record breaker for snow, it's been noticeably colder than recent seasons and has delayed the arrival of spring skiing.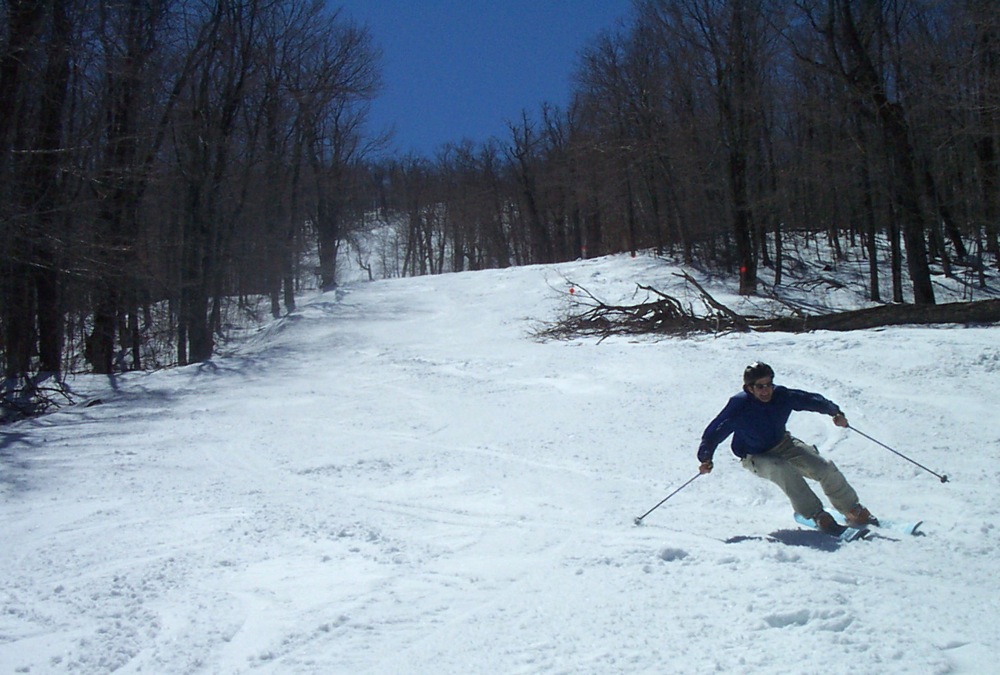 Spring skiing means different things to different people – carving big arcs through luscious corn snow, plowing through soft bumps, inhaling the sweet smell of warm breezes, lounging on an Adirondack chair in the sun with a cold beer in your hand, grilling burgers, and if you're lucky, checking out the fairer sex making turns in bikinis.
At the same time, it's a bittersweet time because everyone knows that the end of the lift-served season is near and that we'll soon be, for better or worse, transitioning to warm-weather pursuits.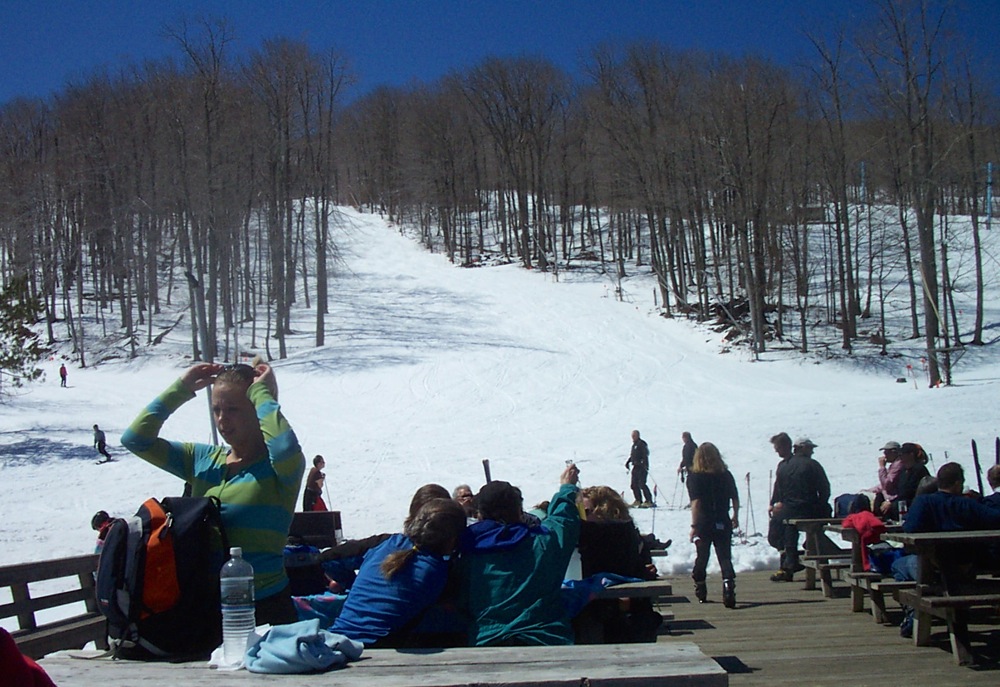 While I've logged gorgeous spring days all over the northeast, including Gore, Whiteface, and the furthest north I've ever been, Mont Edouard (Québec), the ones that really stick in my mind are places closer to home.
One of my favorites was during the second week of April 2007, when a surprise 13-inch dump turned Belleayre into an old-school late-season paradise with stunningly soft conditions and a memorable late afternoon nursing beers on the outdoor deck.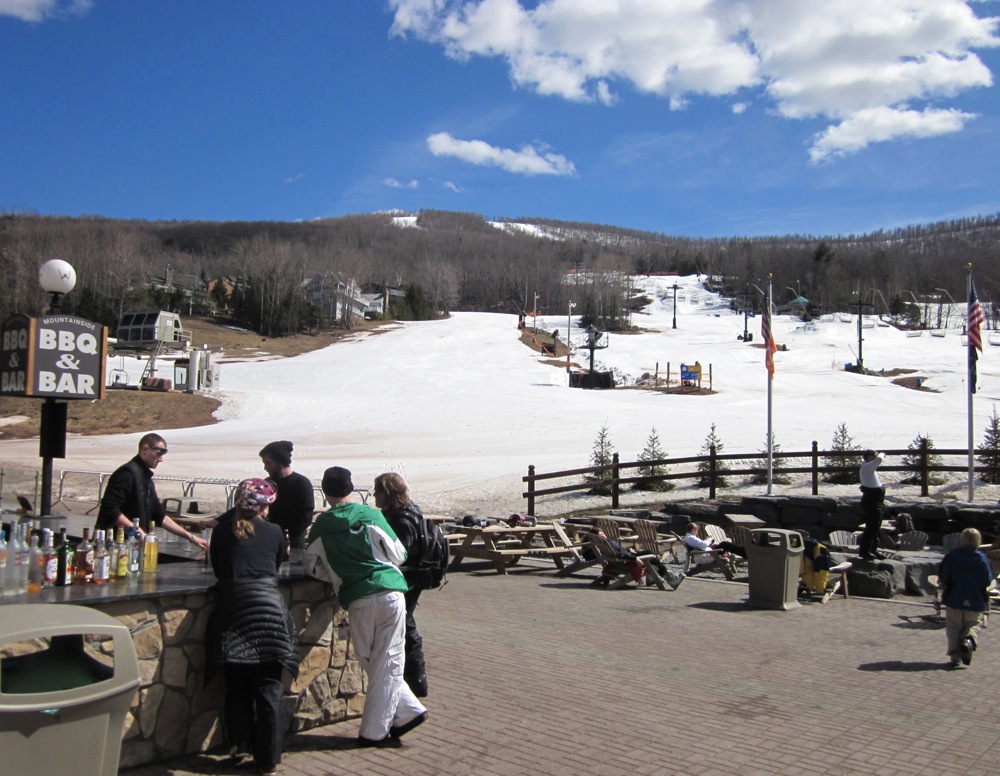 A visit to Windham in late March 2011 featured an empty mountain, sun-ripened perfection on the slopes (someone on another ski forum referred to this condition as "cornfection"), and mixed drinks on the base-area patio.
If you've never been to Windham on a spring weekday, with its two high-speed quads and two distinct aspects so you can follow the sun, you're in for a treat.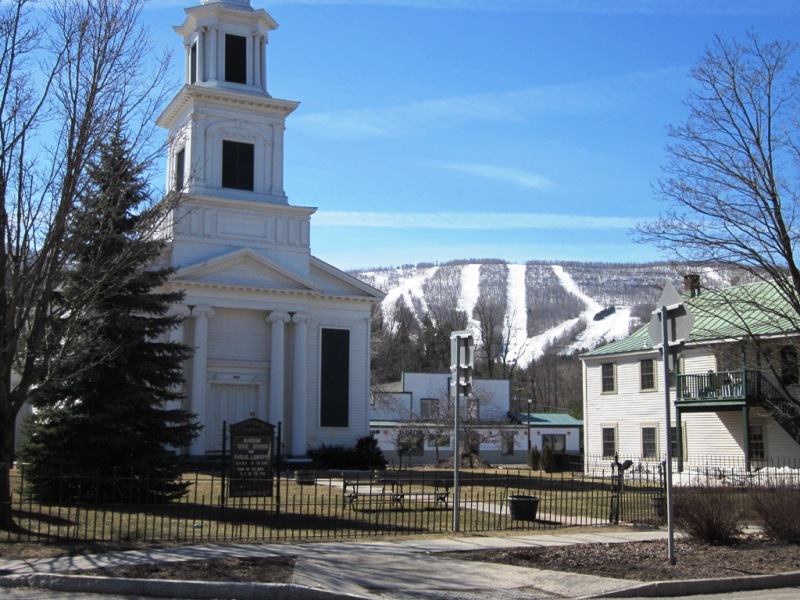 And then comes the saddest and most curious sensation of all, when I'm standing at the top of the hill in mid-April knowing that this is "last call" – the final run of the season and I'll probably be waiting more than seven months to click into my skis again.
Even though it's often a temporary goodbye (until next season), there's always a melancholy feeling that I'll never get this moment back again – and the truth is, I won't. Decision time is coming: where is your favorite place to make spring turns?