Spring has been taking its time catching up with the calendar and the Catskills are no exception. While driving through Hunter NY last Thursday, it was hard to miss how much snow still covered many people's yards at the end of March.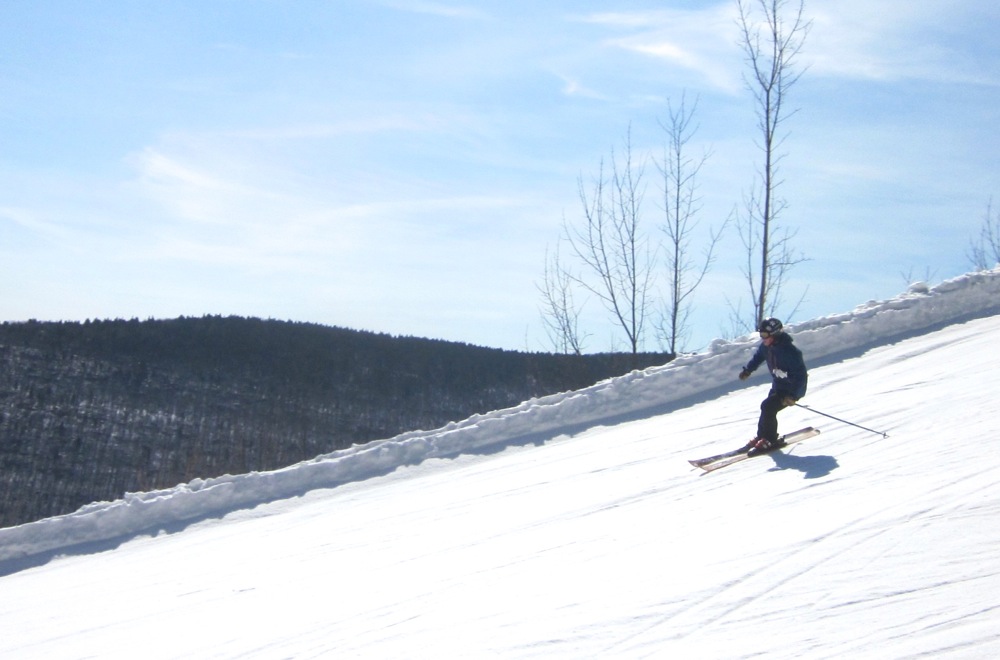 As we pulled into the ski area, all of the visible trails had full coverage. Racer's Edge — which by this time of the season is often specked with dirt — was a perfectly groomed carpet of white.
Pretty much all over the mountain, Hunter has stockpiled a lot of snow (north of ten feet in many spots), which obviously bodes well for the next two weeks. While none of this is a surprise given Hunter's reputation as a snowmaking beast, it's still impressive to see in person.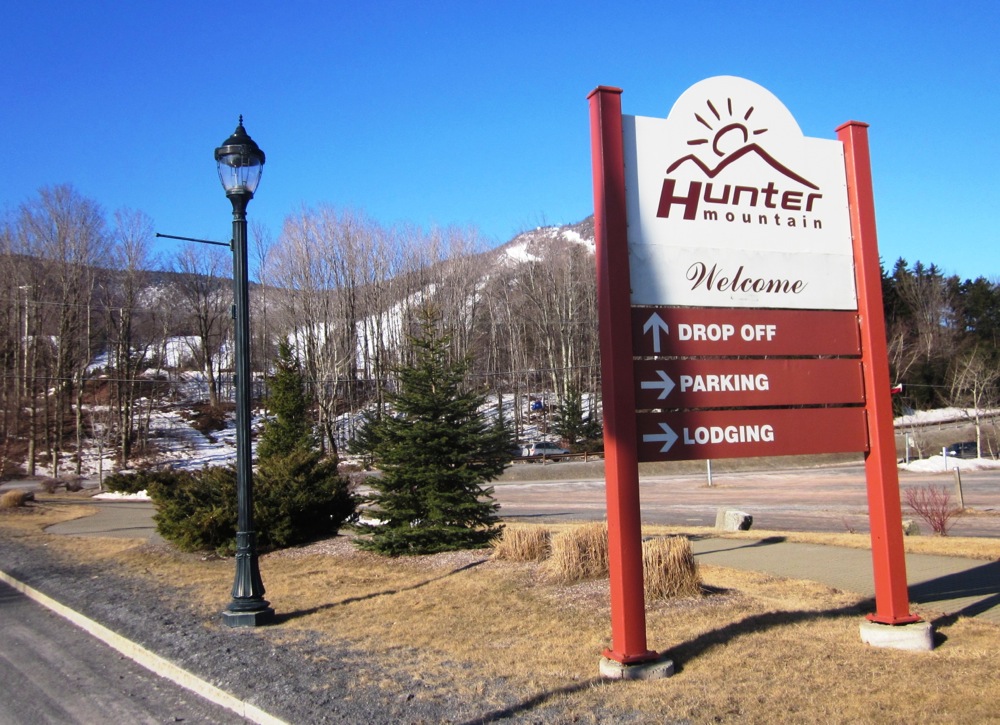 For midweek in the late season, there was a surprisingly good turnout of skiers and riders. Apparently, a lot of other people took a look at the forecast for clear skies with a high of 40 degrees and decided to play hooky; however, not enough to create any lines at the bottom of the Kaatskill Flyer.
With Hunter's two top-to-bottom high-speed lifts, it's pretty easy to rack up a pile of vertical and by 10:30, trails were softening up nicely after nighttime temps in the low teens. The only minor disappointments of the day were that we had to leave at 1:30, which was maybe an hour early to hit any of the bumps, and that Hunter West access was limited to one trail.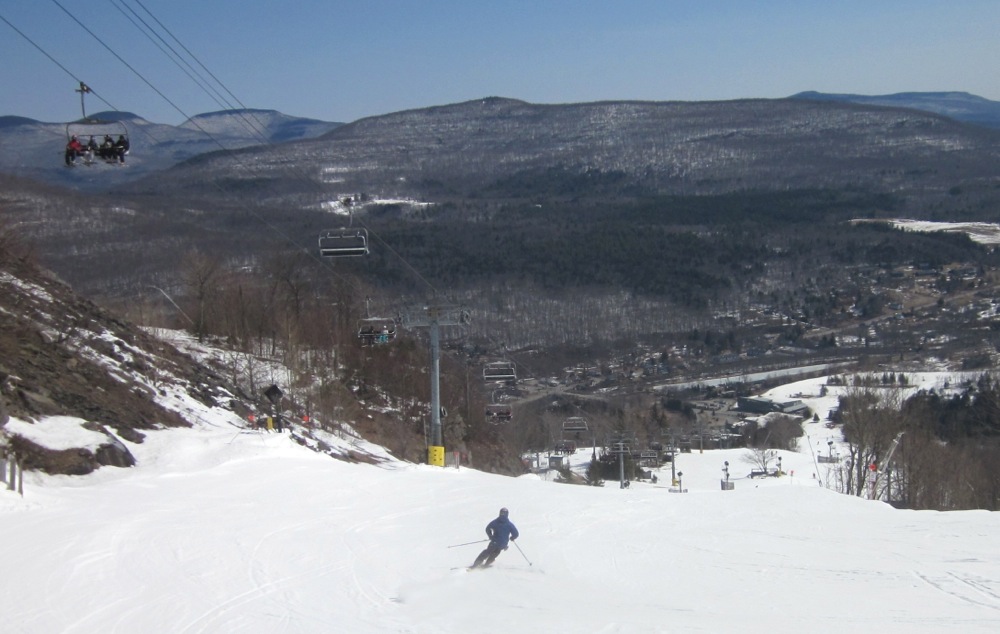 The rolling, curvy Way Out is one of the most entertaining runs on the whole mountain; but, the steeper trails on that face — Taylor's, Claire's, and Westway — have plenty of coverage and should be in great shape as soon as we get into a real corn cycle.
We nailed a bunch of fantastic runs, but the favorite had to be Racer's Edge, which was groomed for high-speed arcing.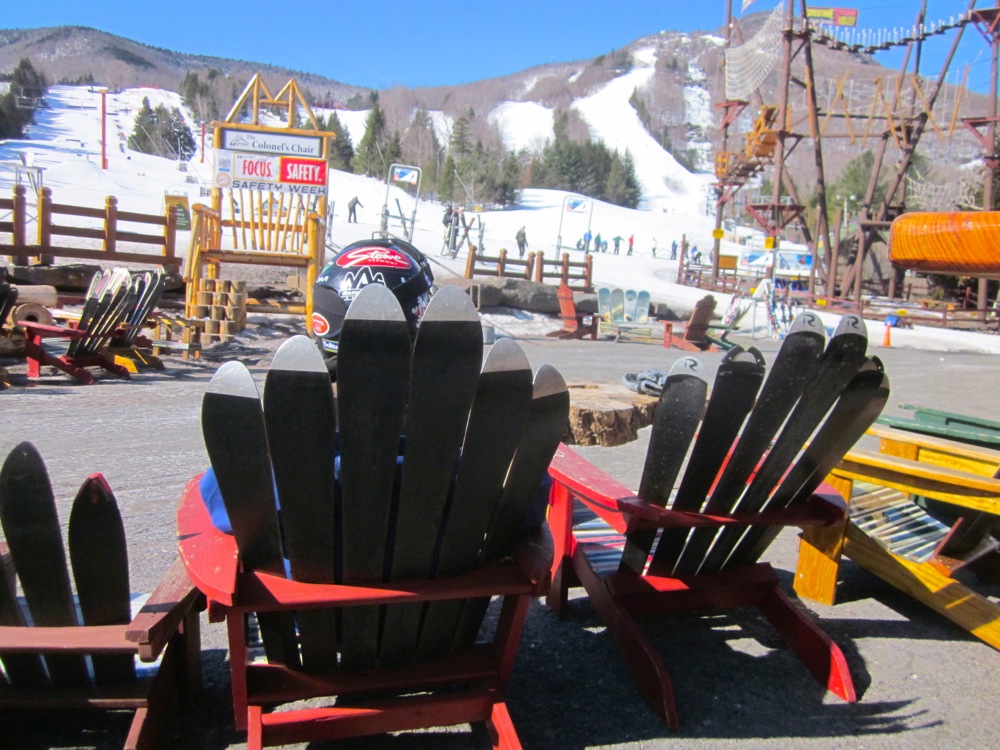 While getting lunch in the base lodge, I ran into a couple announcements for the 17th annual Craft Beer Festival slated for the last weekend of April. At the moment, more than 70 breweries have already registered, offering 250 individual varieties.  Admission includes unlimited beer samples and food, and they're providing discounted tickets for designated drivers.
Jason doesn't see that deep base disappearing in the near future. Hunter should come through the late-season home stretch into its planned April 13 closing date with a solid percentage of the mountain's terrain open.