Last weekend I said that it really felt like winter. For the last two days it actually was winter across New York and New England.  A storm we'd been watching for a week arrived in the North Country and delivered as promised.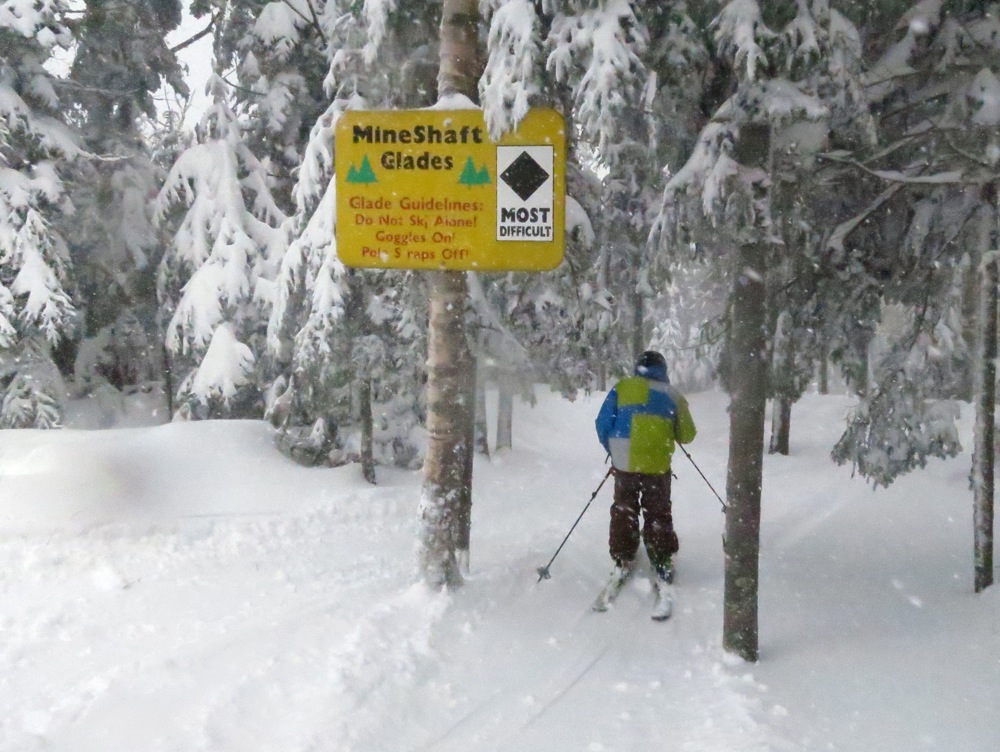 At our place in New York it started to snow at 8pm last night and continued pretty steadily throughout the day, leaving sixteen inches of snow, and — for me at least — the idea that just maybe normal winters aren't a thing of the past.
It's been a while since I skied deep fresh snow, and I was really looking forward to it. But also to be honest, I was anxious, after my injury in dense snow last spring.
Last season I made a connection with the guys from Worth Skis, and ordered a pair of Daily Bread for just such an occasion. After some extended consideration over the possibility of buying my first fixed heel binding, time ran out, and the storm was on our doorstep. I did the safest, easiest, cheapest thing, and mounted them with Rottefella R8s, my tele binding of choice.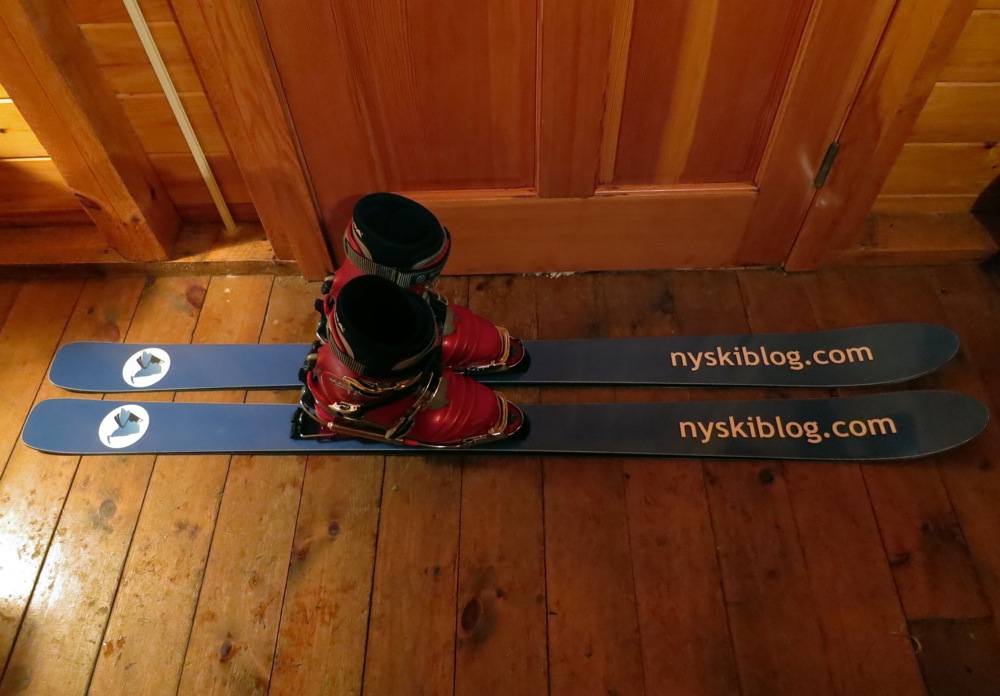 It was snowing really hard when we went to bed, and it was snowing hard in the morning.  I'd read a NWS forecast discussion at 3:45 am that implied that snow may have stopped overnight in Albany.
Skiers I talked to from points on the Northway said that they saw no falling snow until they got to Warrensburg. In North River, I estimated a foot had fallen based on what we shoveled off the porch. We left the cabin at 7:15 and made our way carefully down the hill to the main road.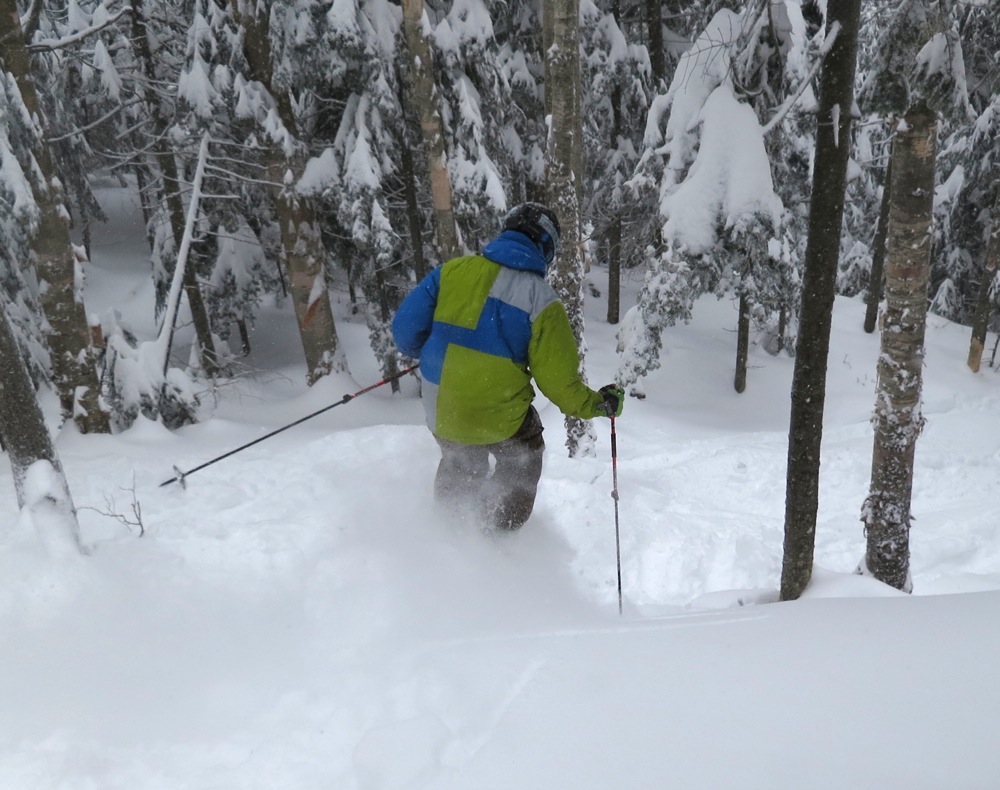 On the upper mountain the trails were really so so. At least by the time I got to them, they were big piles of fresh snow separated by very durable manmade. At least that's how it felt to me today on 98mm skis. I have to admit I got pushed around on the crustiest groomers.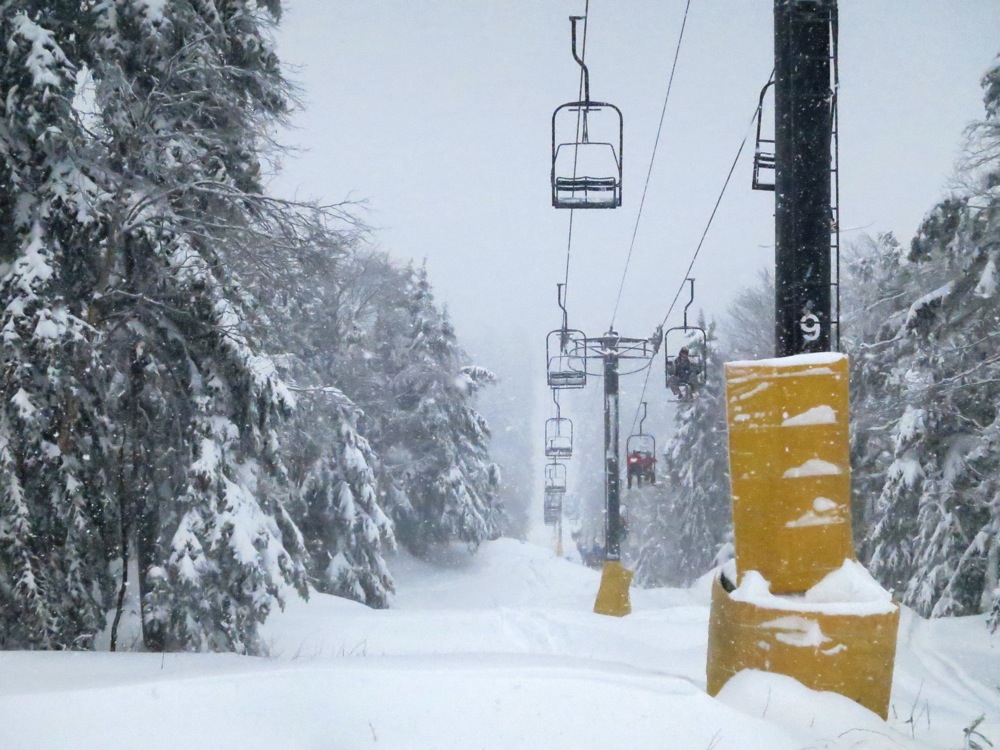 But the trees were delicious, like cream cheese. That crust from last Thursday had morphed into a go anywhere bottom layer. What was on top was pretty dense snow. But it was all snow. Good skiers were munching it up.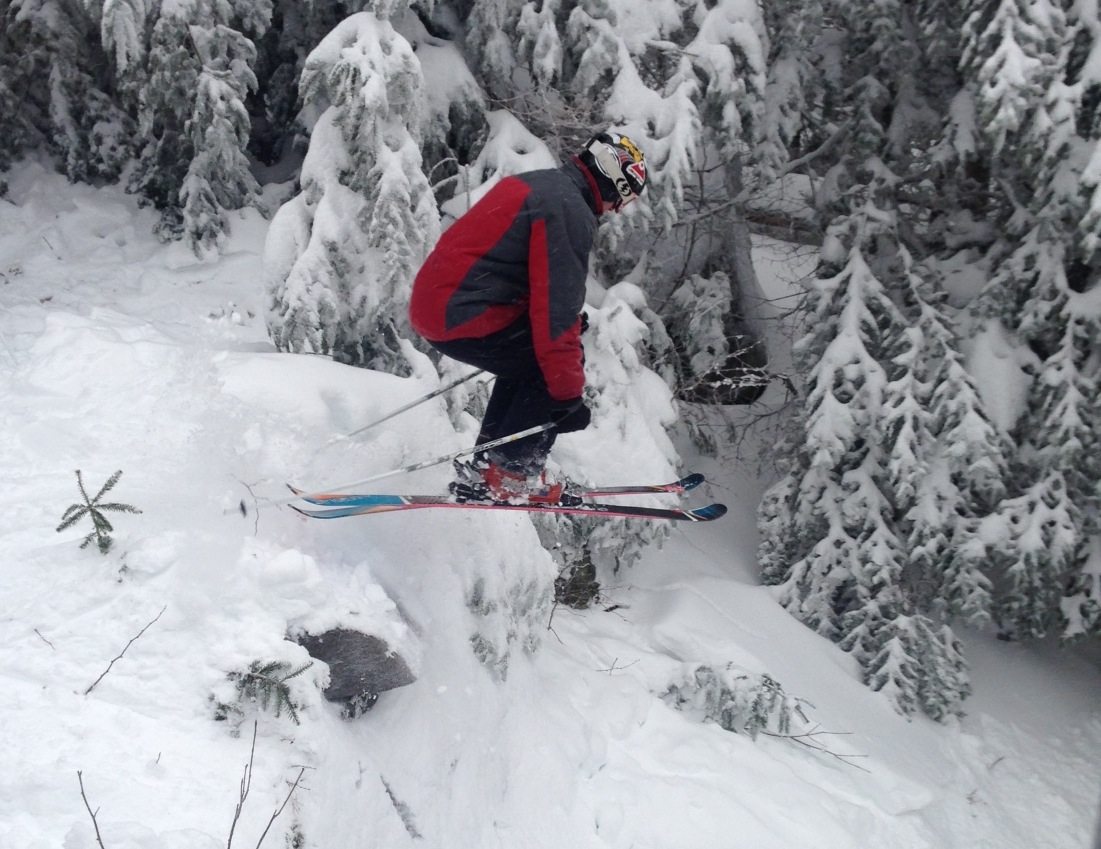 I skied all day and I thought I skied pretty well I considering my lack of powder experience.  At times I wanted my skis fatter, and at times not. I just can't survive with a ski that can't handle groomers. Everything is connected by groomers at Gore. I think that probably means those boards are perfect "powder skis" for me.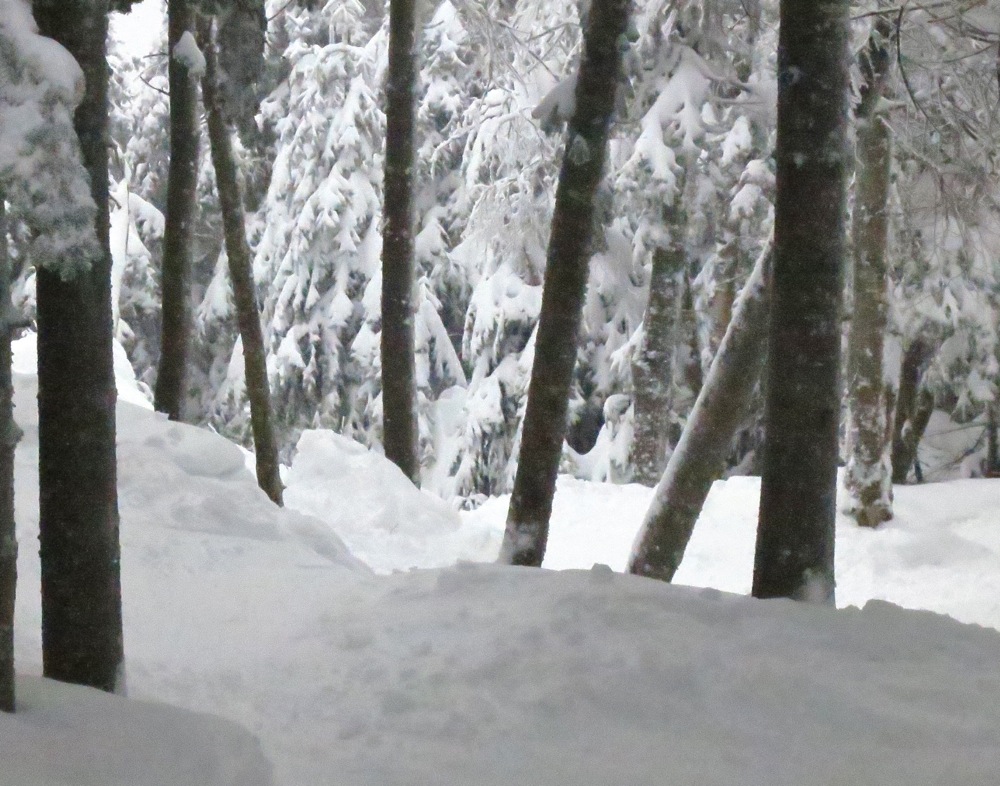 There was skiing. Many plans were laid, and a respectable percentage were executed. At the end of the day I was alone, taking my time, doing four turns then stop, in the trees. I really think that's what I need to do.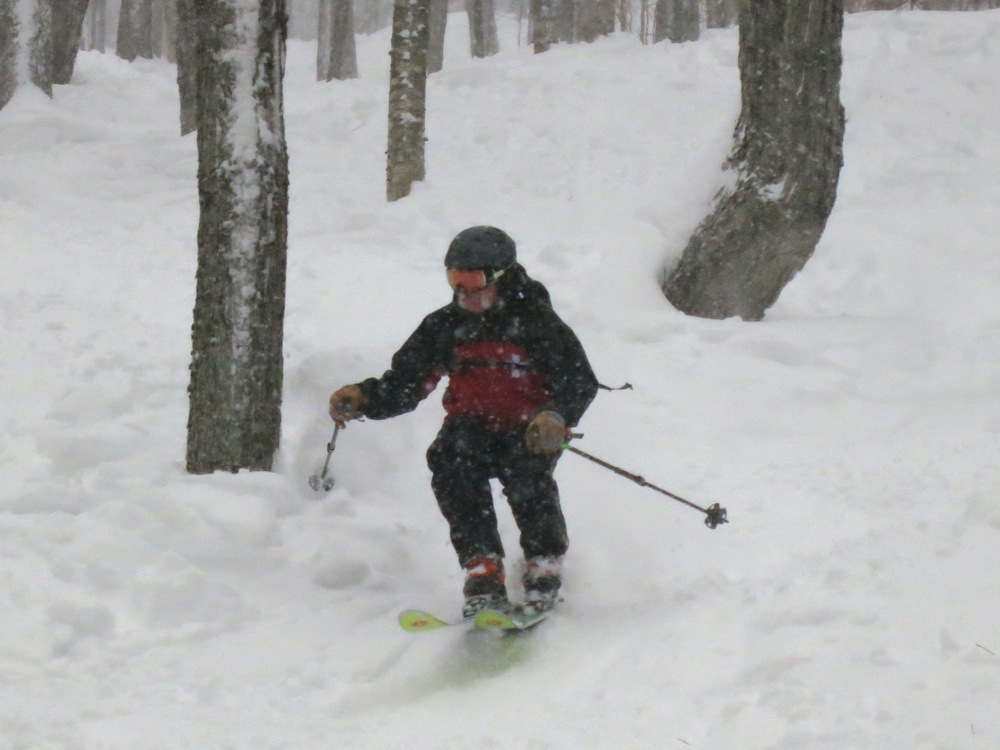 I was really enjoying Tahawas glades and did some laps until sweep came by. The cool thing about patrol on sweep: they stay behind you, so you can ski ahead and take pictures. They wear red, which shows up well on a nuclear powder day. And they can ski.