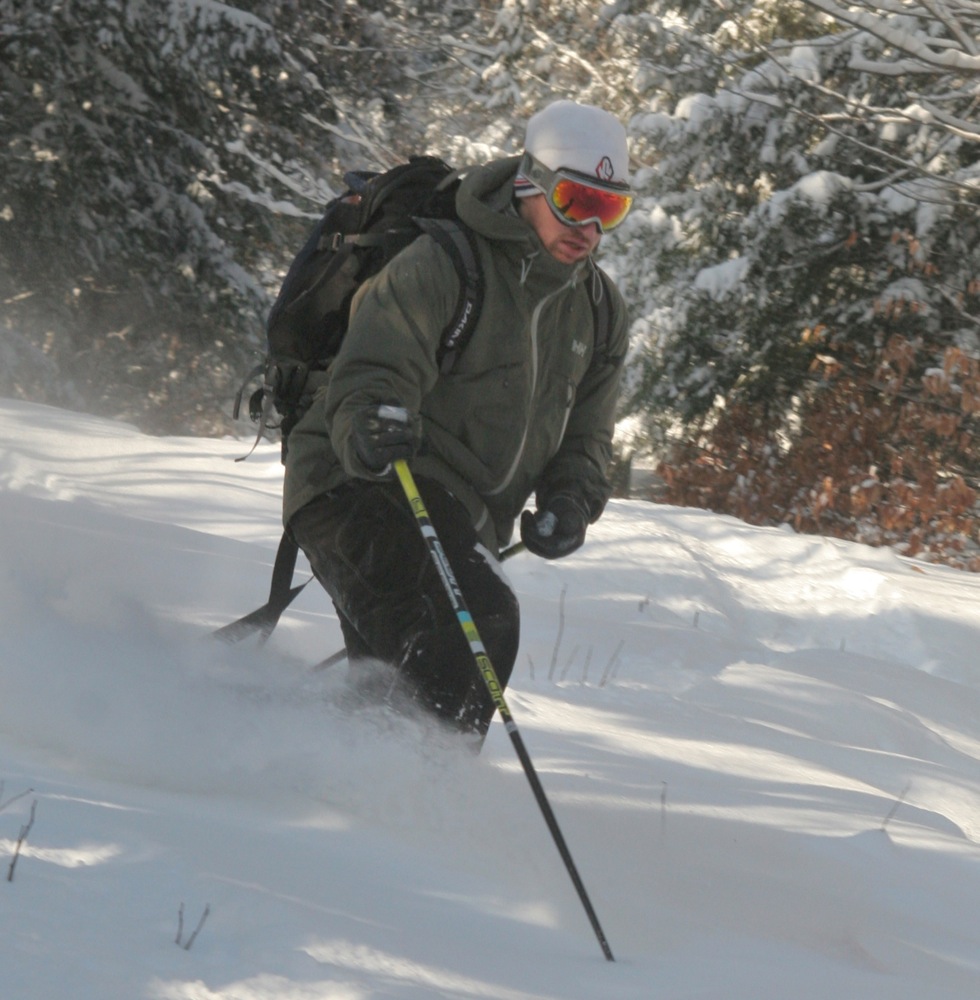 On New Year's Day 2012, forecasters were calling for a short but intense blast of arctic air to sweep across the lakes into New York. While it didn't look like we were actually getting the pattern change everyone was hoping for, some excitement was generated by forecast lake effect snows.  While the actual totals were far less than predicted, For tBatt and Mattchuck, blind faith and determination netted some hard earned natural turns:
"Skiing groomers on manmade snow was getting old, pretty quickly. When I heard that the Tug Hill was forecast to get HAMMERED with 2′-3′ of lake effect, my ears perked up. I kept an eye on the radar and forecast totals."
Before bed I checked the radar once more, and it looked like things had shifted South. Reassuring myself that it would be a dump of epic proportions, I charged the cameras and packed my gear.
The next morning, after a long drive, we arrived in Forestport. I started to think the day was going to be a total bust. 2-3 feet became 6-8 inches? How? What? Why?! Regardless, we got our gear on and headed out and up."