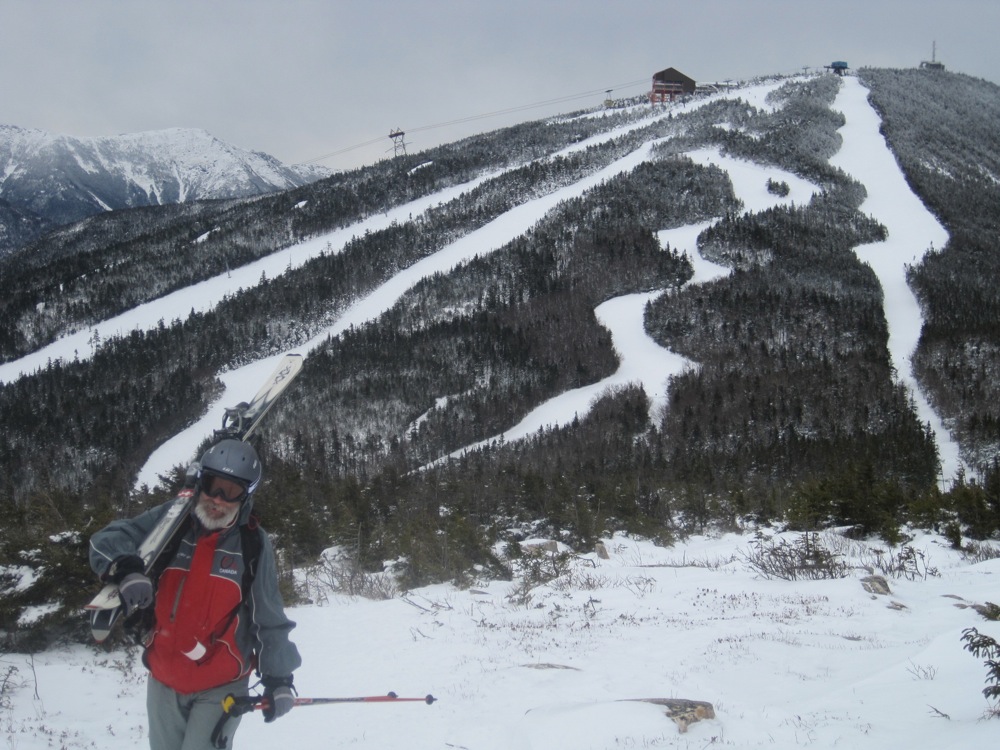 MadPat Hikes Mittersill • Cannon Mtn • February 27, 2012
All season it seemed that eastern skiers were waiting for the start of winter. When temps got cold in early February, the pattern failed to deliver any significant precipitation. Finally, late in the month, forecasters predicted a coincidence of cold air and moisture.
In some ways, the first day of the Northeast Ski Blogger Summit in the White Mountains was a microcosm of the season.  We skied at Cannon and we worked for everything we got. We battled the weather and for our efforts we found pockets of satisfaction and natural snow.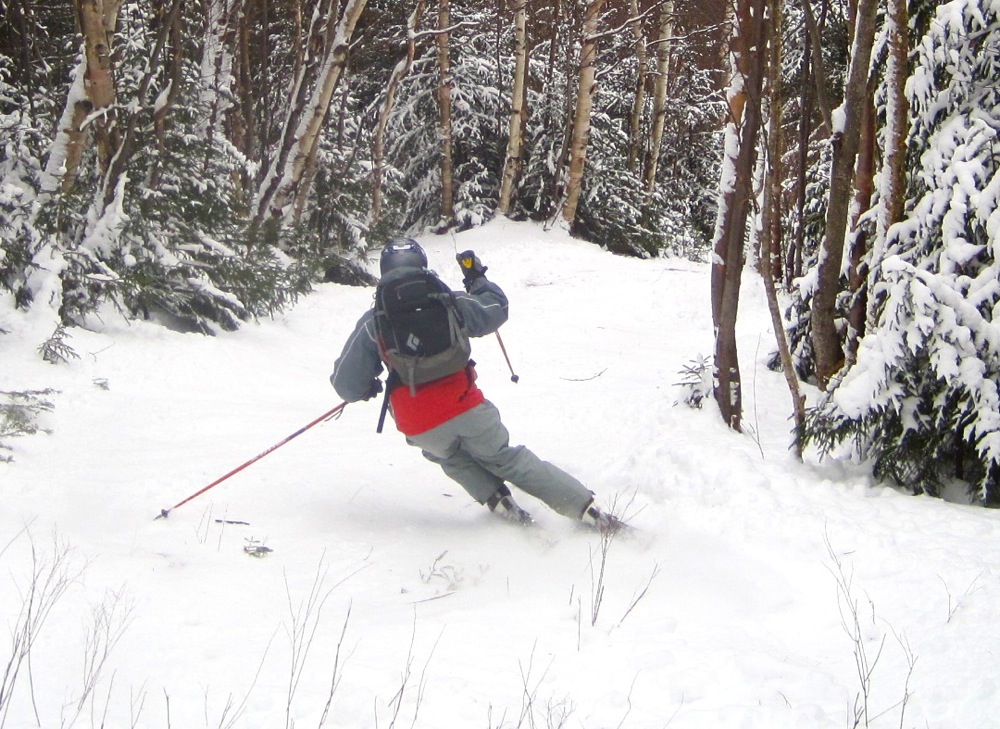 "After a morning primarily spent on the Cannon side, we dropped a car at the base of Tuckerbrook, and headed back over to Mittersill. The wind on the hike over was so strong that it would grab your shouldered skis and push you to the ground. We found thin, natural cover, and a few untracked lines on the tight path down the nearly 3,000-foot descent from the summit.
We ripped when we could and skied slow when we had to protect our skis. The lowest elevations were very thin, but the grades were gentle and I cross-country skied the last few hundred yards to the car. It's a run I won't forget.
The wind, the conditions, the terrain and the scenery made the day a classic. Cannon has a wild feel, it's a beautiful, inspiring place to ski and there is nothing quite like the Mittersill sidecountry. The mountain is big, rugged and the Franconia Ridge is a stunning backdrop."