Cannon has a wild feel and it's a beautiful, inspiring place to ski. The mountain is big, rugged and the Franconia Ridge is a stunning backdrop to everything you ski and do.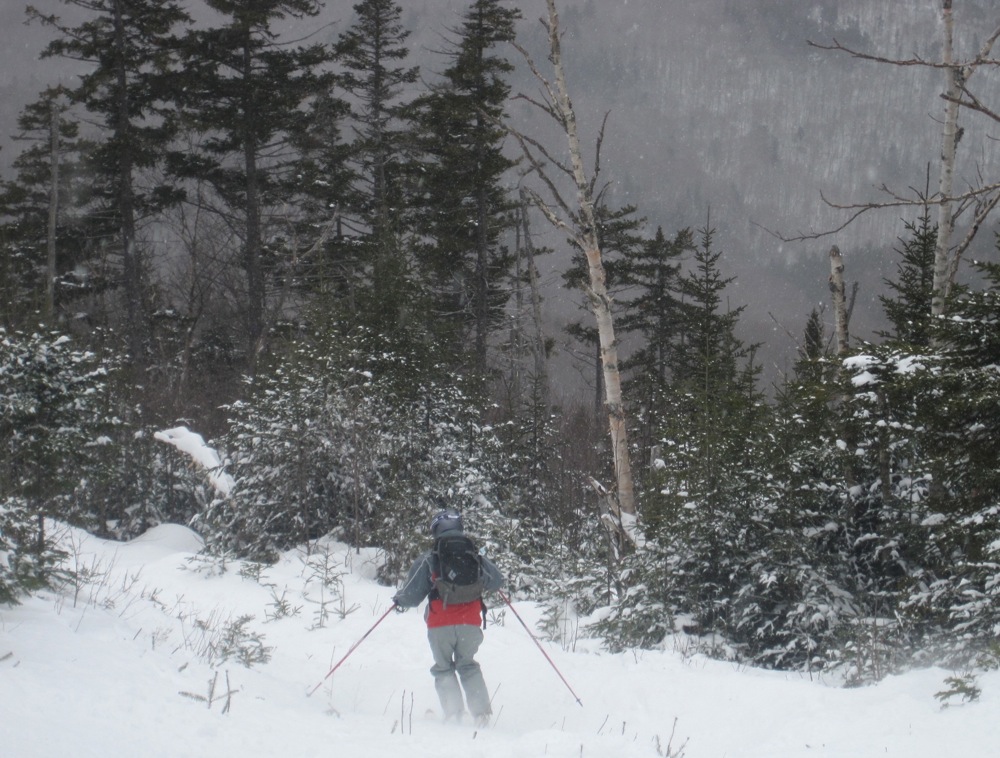 The Northeast Ski Bloggers Summit chose New Hampshire as its base of operations for this year's meeting. Our first day was spent at Cannon; arguably the state's most challenging lift-served mountain. With the reopening of Mittersill, the mountain has a little bit of everything.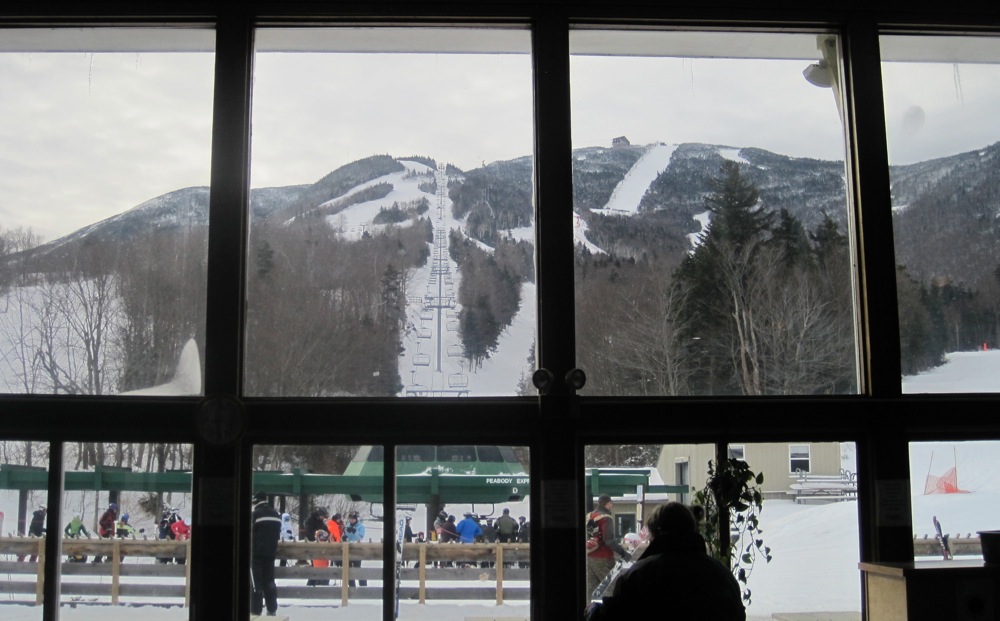 Today, conditions were very windy above the base area and lift rides demanded a certain sense of humor. We started off the Peabody and Cannonball lifts and found fast but mostly carveable cord interspersed with nice pockets of wind-loaded granular manmade and natural snow.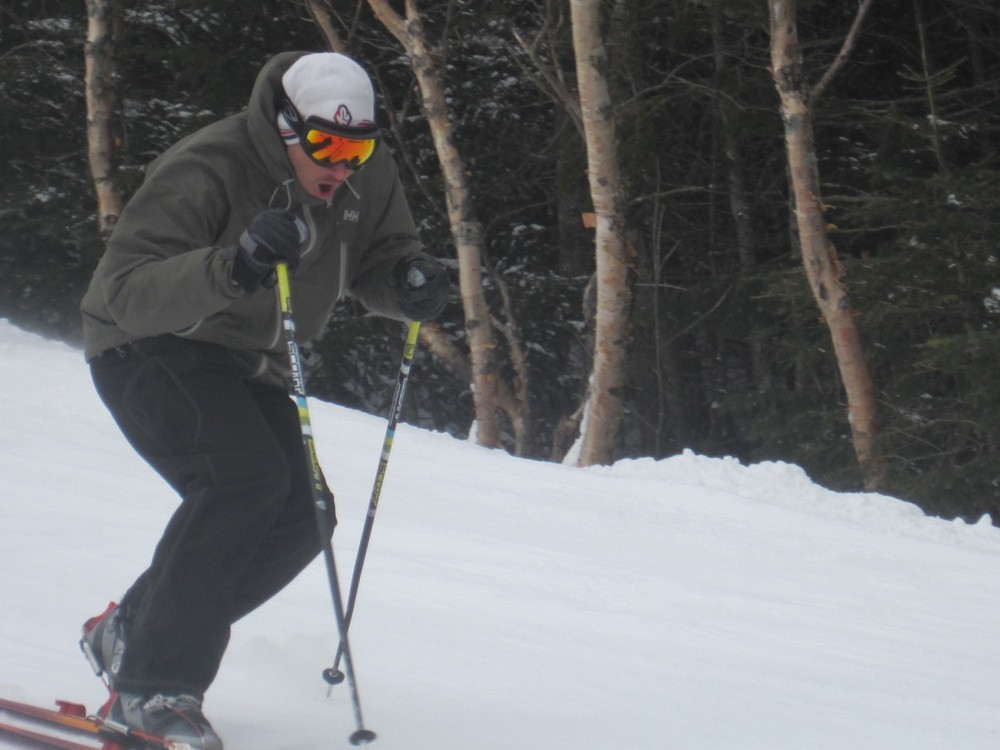 One of our goals for the day was to get over to Mittersill and ski some natural snow. Cannon's sibling is across a gentle but windy traverse. We skied Mittersill twice, bombing Taft Slalom as far up the traverse as we could, and then walking to the top.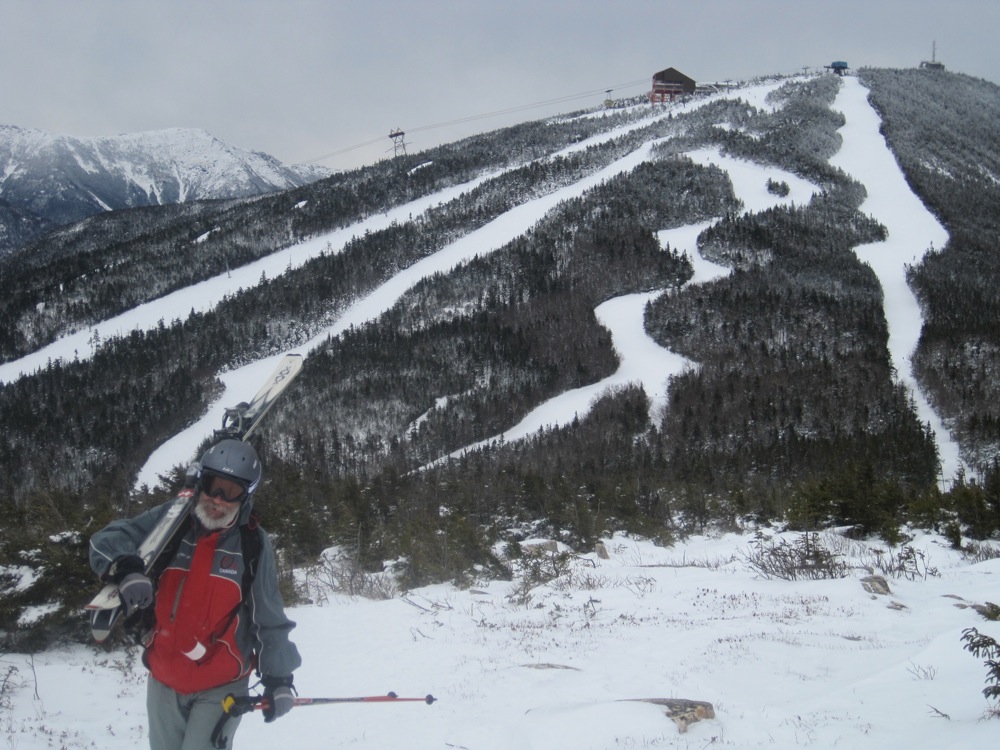 After our lunch break, River and Patrick dropped a car at the base of Tuckerbrook, while Matt and I skied Upper and Middle Hardscrabble. Both trails were shiny in the steepest spots and required precision turning on available patches of soft snow and carveable bumps.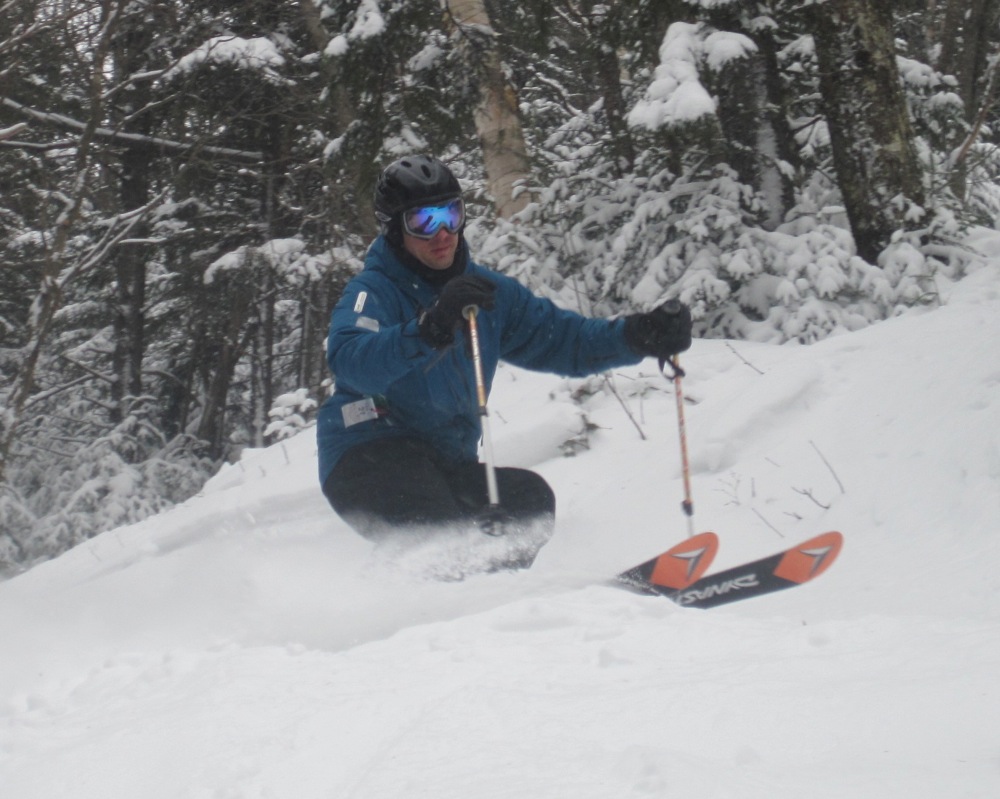 Our afternoon adventure sent to us back to Mittersill. We found thin, natural cover, and a few untracked lines on a tight path down the nearly 3,000-foot descent from the summit.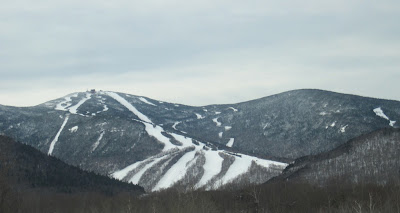 We ripped when we could and skied slow when we had to protect our skis. The lowest elevations were very thin, but the grades were gentle and I cross-country skied the last few hundred yards to the car. It's a run I won't forget.
We spent the rest of the day in the trees and we made one final run down the Hardscrabbles. The wind, the conditions, the terrain and the scenery made the day a classic. Cannon is a great, big mountain.