If certain areas at ski resorts manage to have sections that go under, over, or off to the side of the radar, then it's easy to imagine hiking trails and mountains that do the same. One hike, hidden in plain sight, a few feet west of I-87, is Schunemunk Mountain.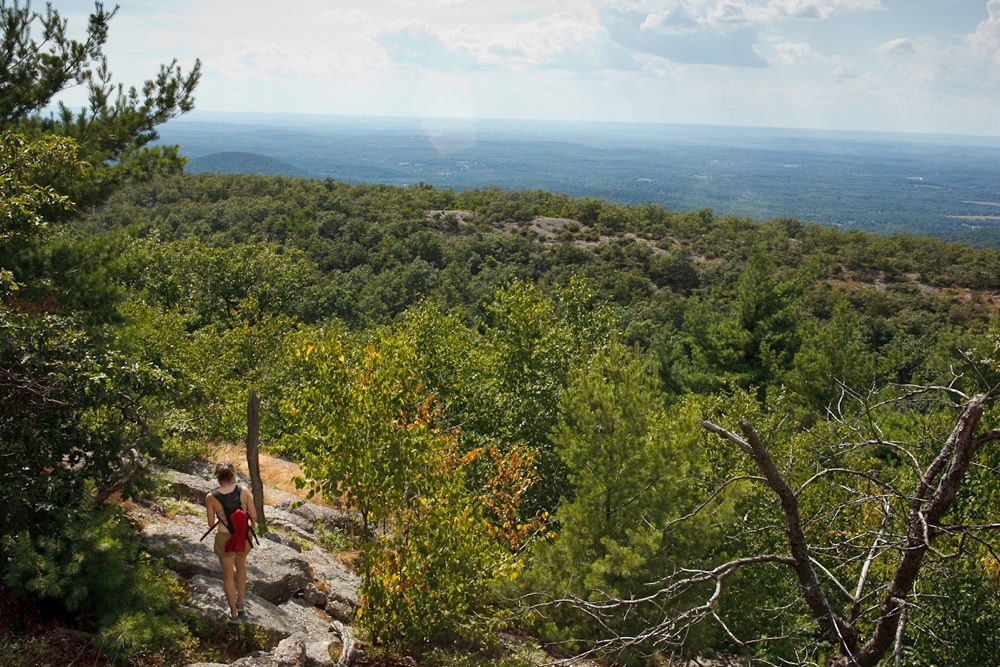 I can't truly say that I've never noticed Schunemunk. From the north, it became a landmark on my trips home from school, marking that final hour in the journey towards the city. Passing those steep and rocky eastern flanks from the south it's impossible not to think "why can't we get a few hundred inches of snow down here." I also can't exactly remember when I first hiked Schunemunk Mountain, but so close to the city near Woodbury NY, it's hard to believe it wasn't sooner.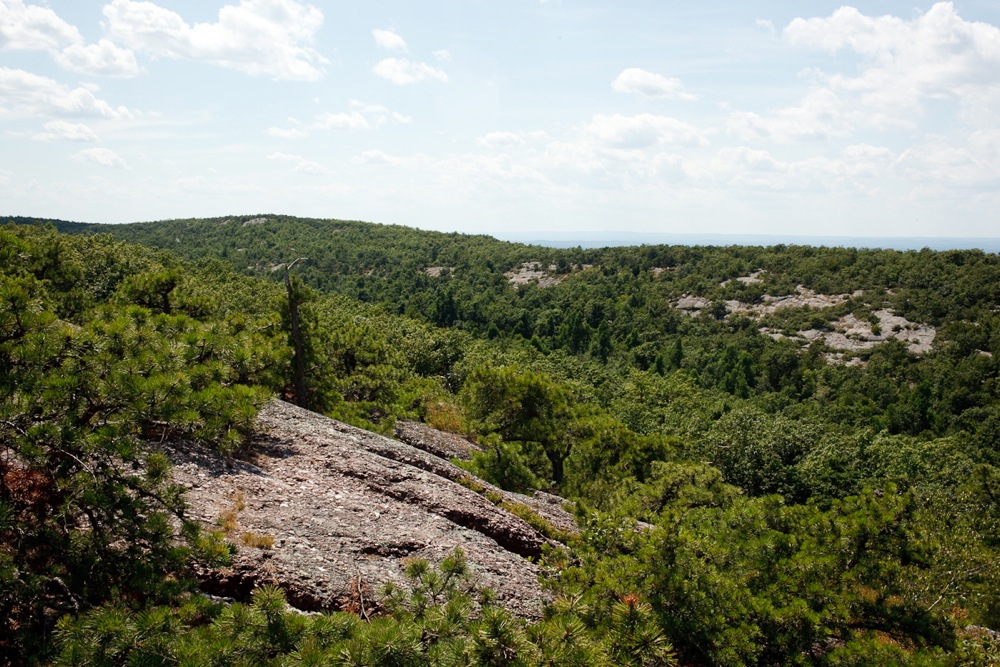 The mountain is built like a fortress, a standalone peak that is the result of sedimentary rock being forced skyward through uplift and chiseled away by glaciers over many years. Mountains like this are rare in our parts; long ridge lines give way to a slight dip and then another ridgeline.
Schunemunk is vast; it is miles wide and supports a totally different landscape in the swamp cleft between the two summits and the views differ wildly depending on which side your standing.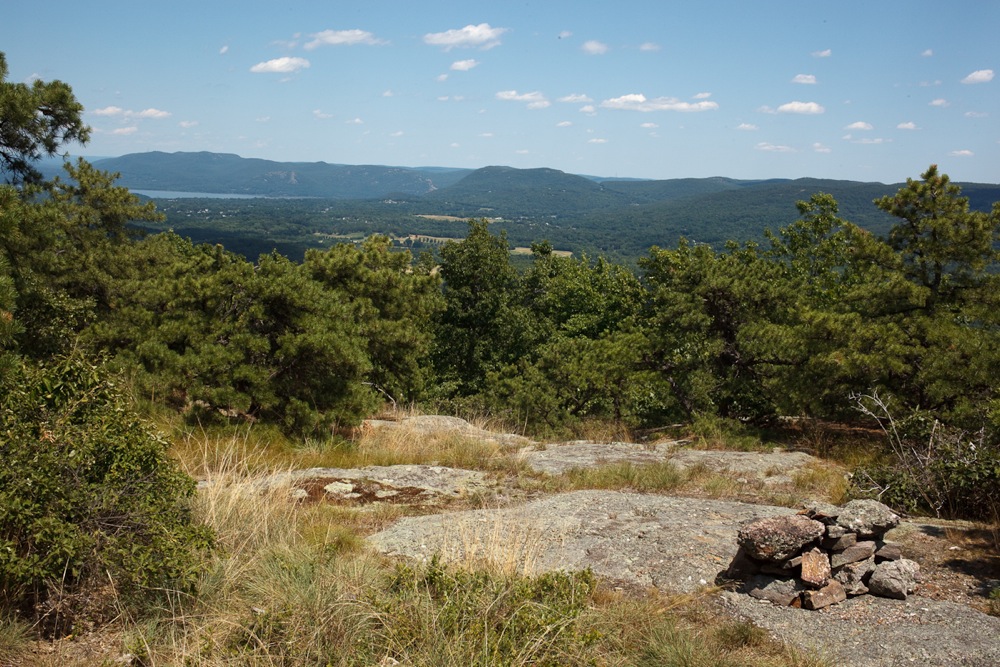 On my recent hike, we were alone to experience and explore, and this is precisely how I like my adventures. The blueberries were a bit shriveled from the lack of rain, but that may have been our only complaint. Views to the east of Storm King and Breakneck were superlative – there were surely hundreds of people looking back at us from their summits.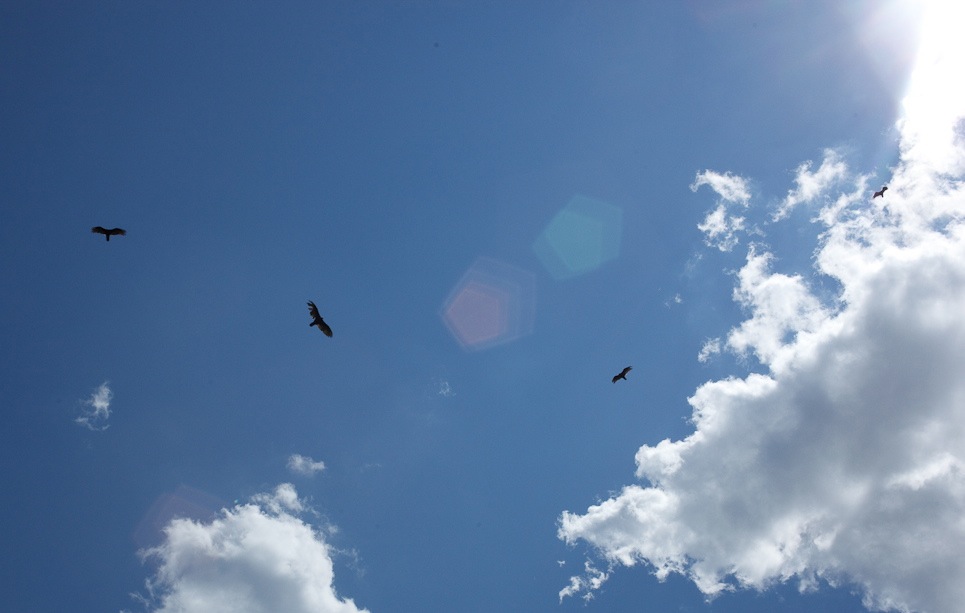 The piney ridge line makes a better home to the hawks than hikers, so we kept our pace up to avoid the sun. We were glad to be moving so fast, the Monoliths were a massive series of erratic rocks that we might have missed, otherwise.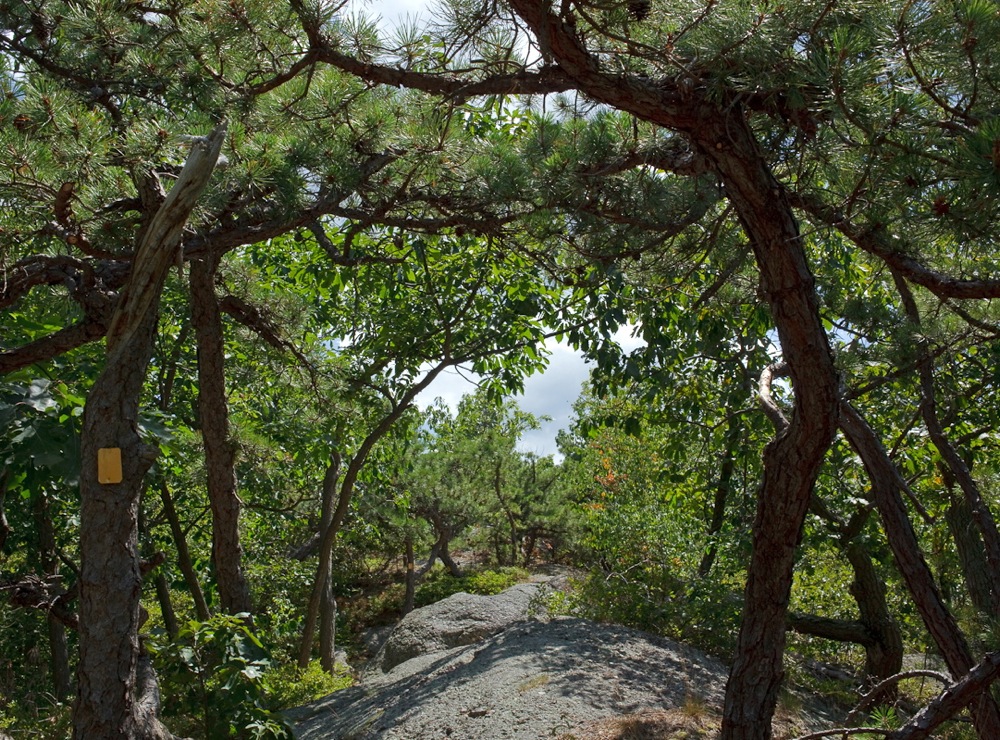 My point is not to have every hiker in New York slip into their vibram five toe runners to check out this trail. But if you like discovering what's going on right under your nose, it's a great place to start exploring.