When you are based deep in the heart of the flatlands, day-tripping the Catskills requires dedication. In bed by 10pm, alarm set for 4:45 — another alpine start.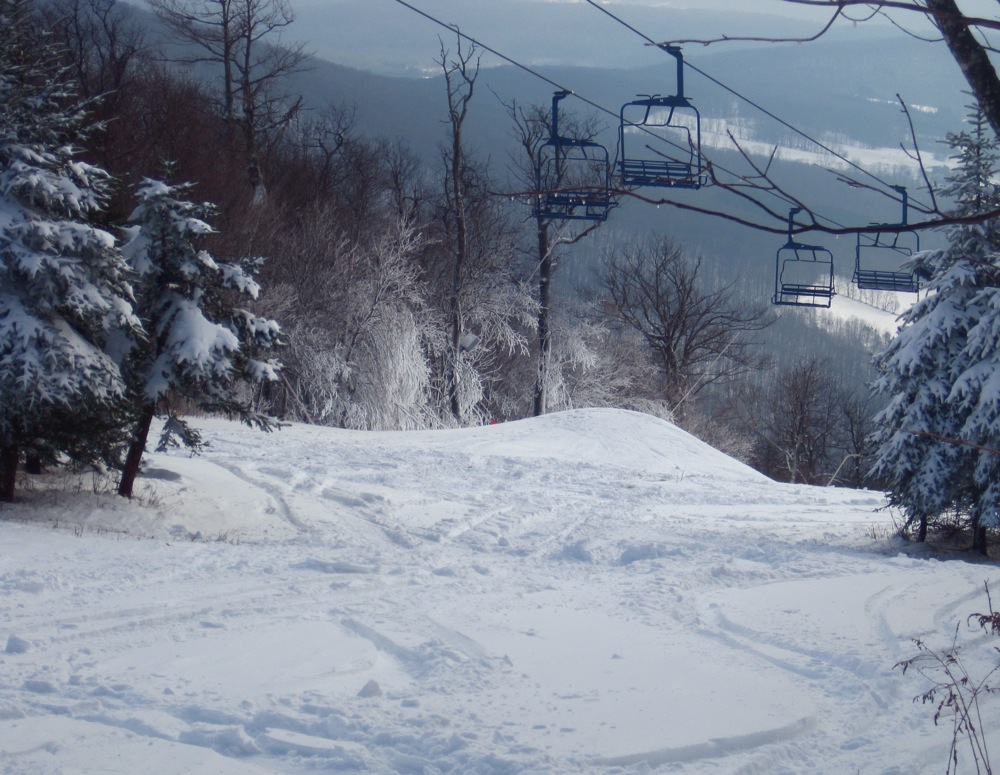 All day Friday, I tried to find a partner for Saturday's ski. Jamesdeluxe was packing for Jackson Hole; Jason hit Hunter on Friday; and Xman was tied up. Left to my own devices, I ignored conventional wisdom and followed my heart, past every other hill in the Catskills, to Plattekill Mountain in Roxbury, New York.
Open terrain included Upper and Lower Face, Sundown and Shredded Mozzarella all served by Lift 3. Upper Face had a string of big, ungroomed snowmaking whales down the left side that, on their own, made it worth the drive.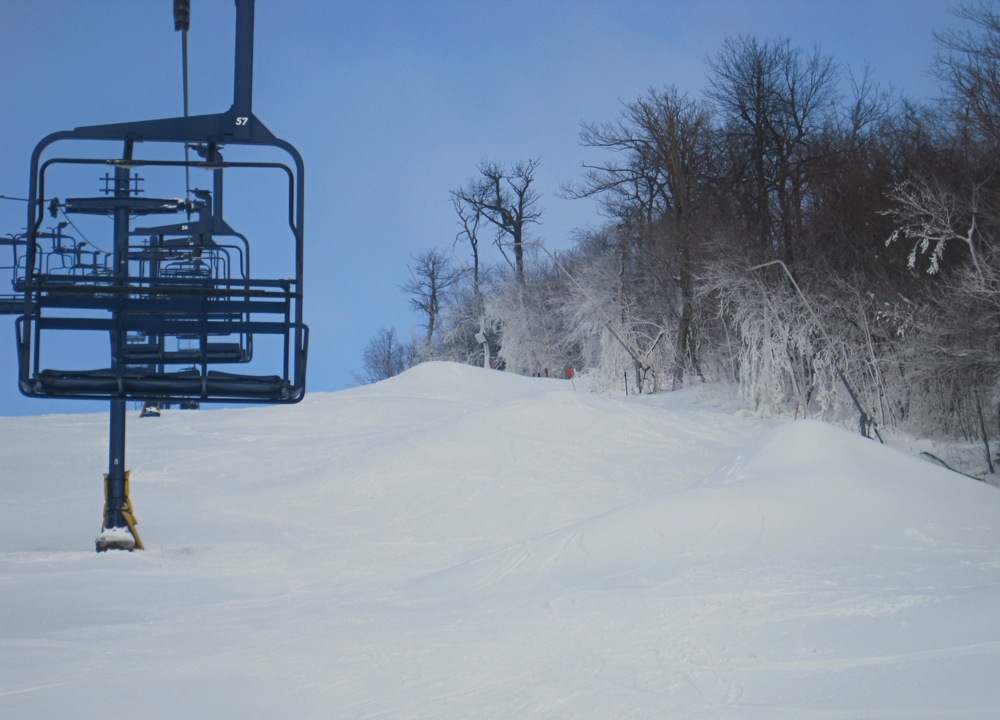 By mid-morning, the bumps were a type of corn snow that I can't explain. Somehow, the combination of 70% manmade mixed with 17 inches of natural snow produced a surface that skied exactly like corn. I was definitely skiing on the bottoms of my skis, not the edges.
The formula: Big bumps, steep terrain, deep, quality snowpack, no ice, 33 degree temps and direct sun on the hill. Upper Face had the best skiing I've done since those big days we had in March last year at Gore.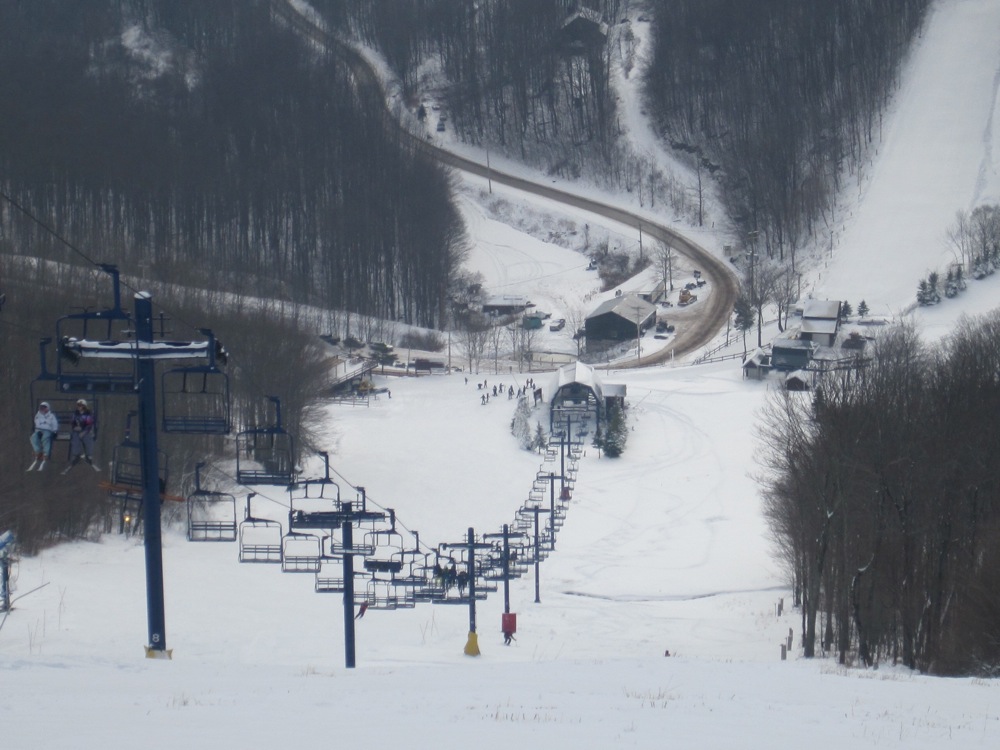 The ungroomed section of Lower Face was a mix of natural and mademan snow that wasn't easy to ski: it was only partly tracked by 10:30. Eventually the call of the hero snow bumps was too much to resist, and I ended up cruising the groomed part of Lower to get back to the bumps. Surface was nice top-to-bottom, so it was all good. Sundown had good cruising, with nice pockets of bouncy cutup snow down the sides.
I'd been skiing alone, but eventually I shared a chair with another teleguy. His name was Sean, and he was wondering if I wanted to see "more terrain." I did. I learned later that he's the official unofficial "stashmeister" at Plattekill. From the top of Lift 3, we shuffled and bootpacked over to the top of Lift 2.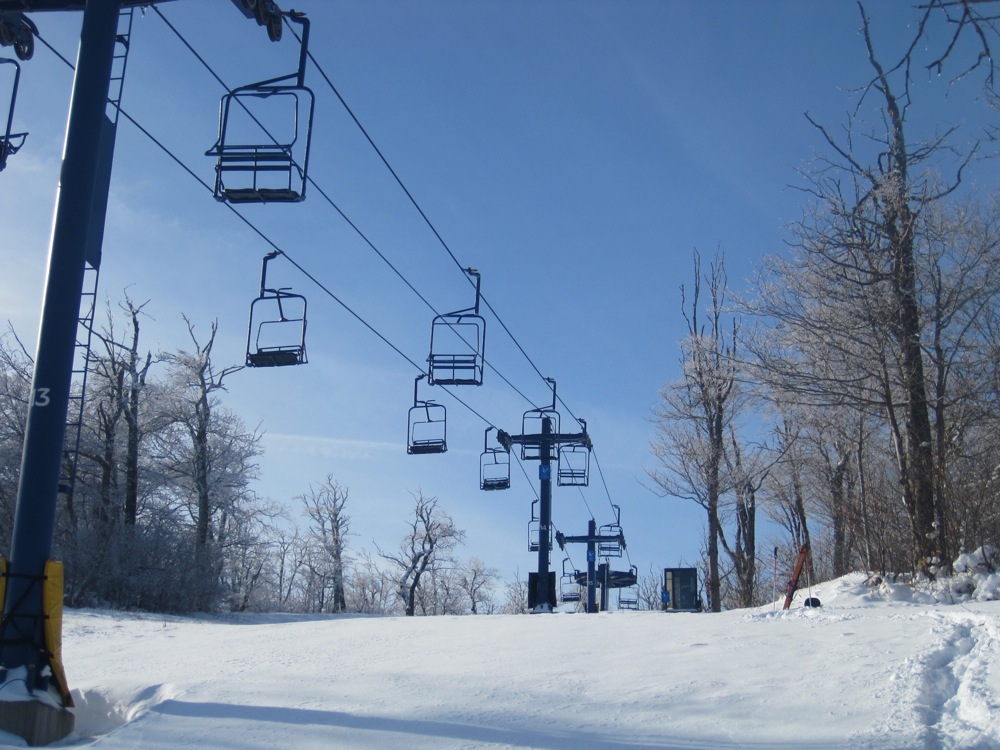 On the way up I asked Sean if he was concerned about the coverage. He smiled and said "follow me."
I tried to make figure 8s in Sean's tracks figuring that would give me my own line, and still closely follow his route choice. We made our way down. By doing parallel turns, and keeping our skis together, we had just enough flotation to stay off the bottom. It was so much fun, and so different from the "corn" skiing going on under Lift 3.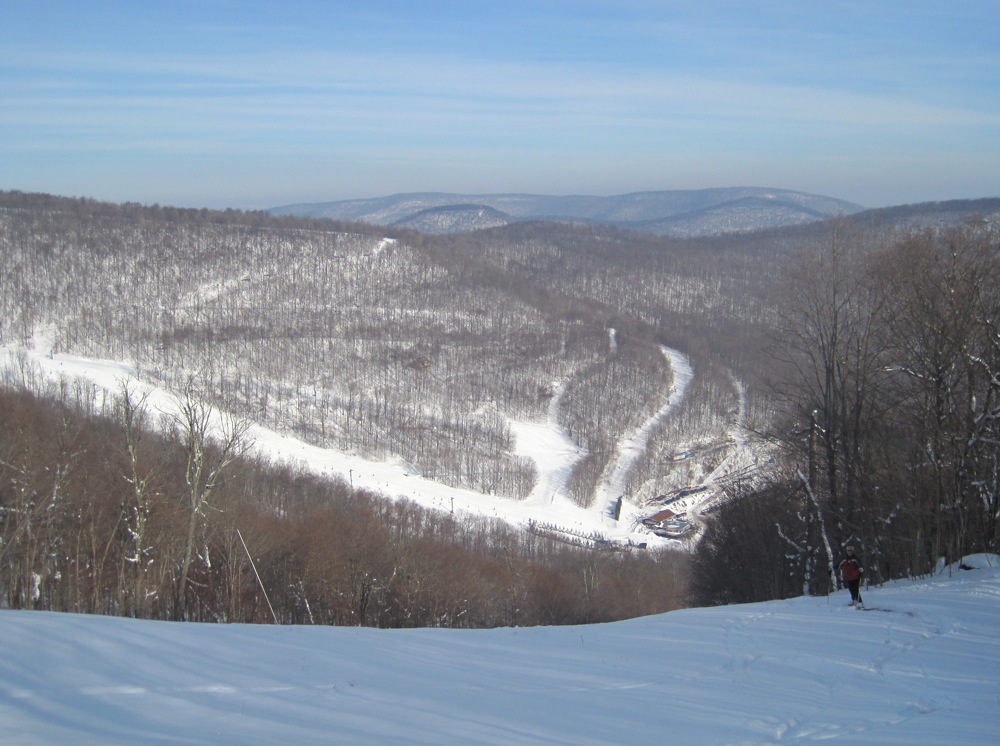 We pulled up to savor the moment, and Sean's buddy Chris — another Platty diehard — skied up. We met, chatted, soaked in the views and then head farther down.
Sean had to be back at the lodge at noon. I fully intended to take a break myself. But one more run on the big bumps on Upper Face turned into four more runs. I called it a day at 1:30.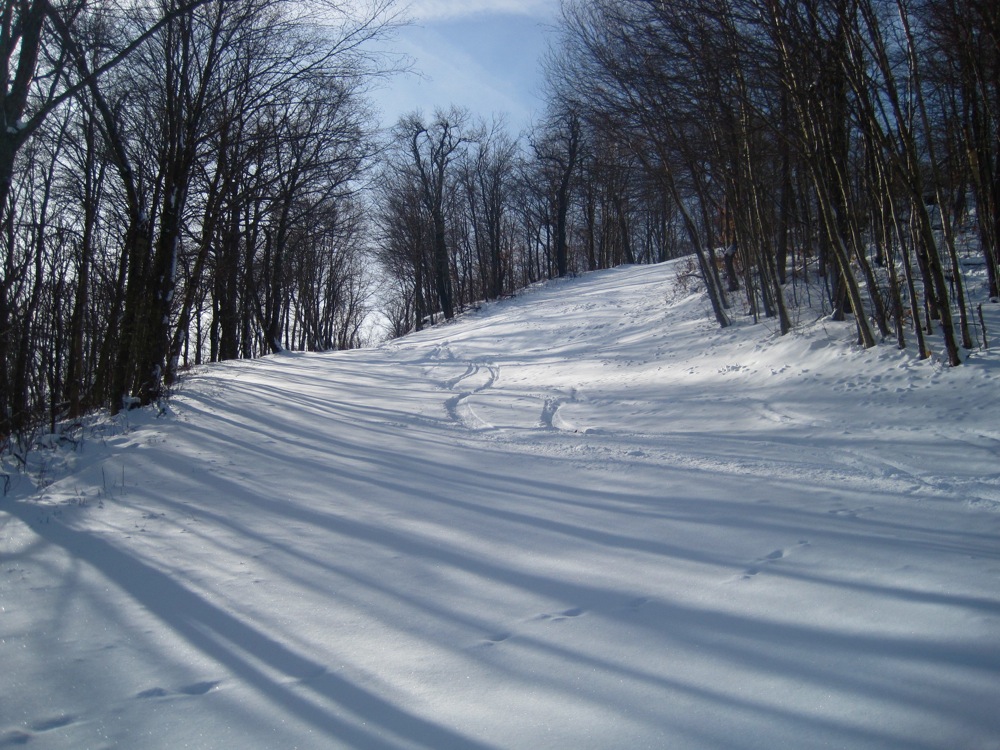 I dropped into the lodge to see how Laszlo and Danielle were surviving opening day. We got to talking, and I headed back to the flatlands around 3pm. I was ecstatic all the way home, cranky up Tom Petty, and all my other outdated music. Runnin' down a dream. A great, great day.