Dec 8: After having a great run of cold weather and significant snow for some areas, we have to deal with a bump in the road. The storm that is currently giving the Cascades huge amounts of snow will move into the Lower Ohio Valley and strengthen, then it will move up the Appalachians to Central NY and on into Canada.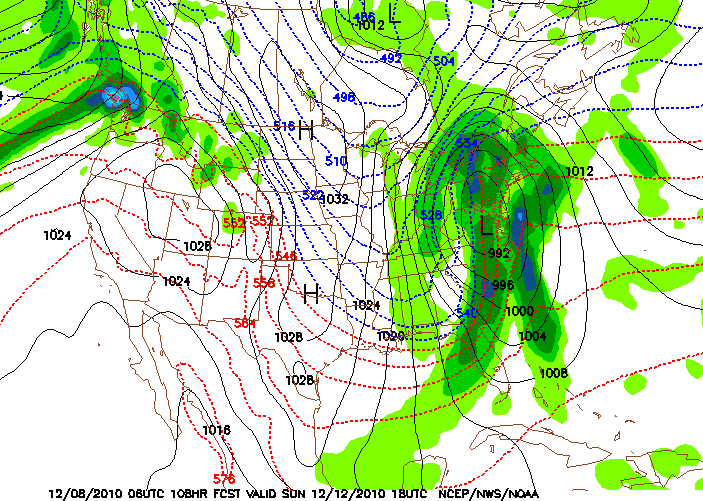 This scenario would put much of the Adirondacks and New England on the warm side. After the low pulls away, Lake Effect and upslope snows will follow. For some areas, the snow will be heavy. In the storm's wake, we'll experience the coldest air of the season.
UPDATE 12/9:
After the last model run, it seems likely that the low will go just west of or through the Adirondacks. Saturday should be mostly sunny and seasonable. Sunday will feature a potpourri of weather. At the start of the event, there should be some light snow that will quickly change to sleet, then r**n. On Monday, the NCP will change back to snow, and we could be in line for another major upslope and lake effect event. At this time, it doesn't look like a huge amount of unfrozen precip is in the picture.
More tomorrow on timing, and hopefully, another flipflop.