Harriman – Bear Mountain State Park is practically in my backyard. I can go on short notice without a lot of preparation for a quick nature fix or a little exercise. Sometimes that takes the form of a hike up Bear Mountain or another trail and sometimes I'll venture out in winter to skin up the long defunct Silvermine Ski Area and make a few casual turns.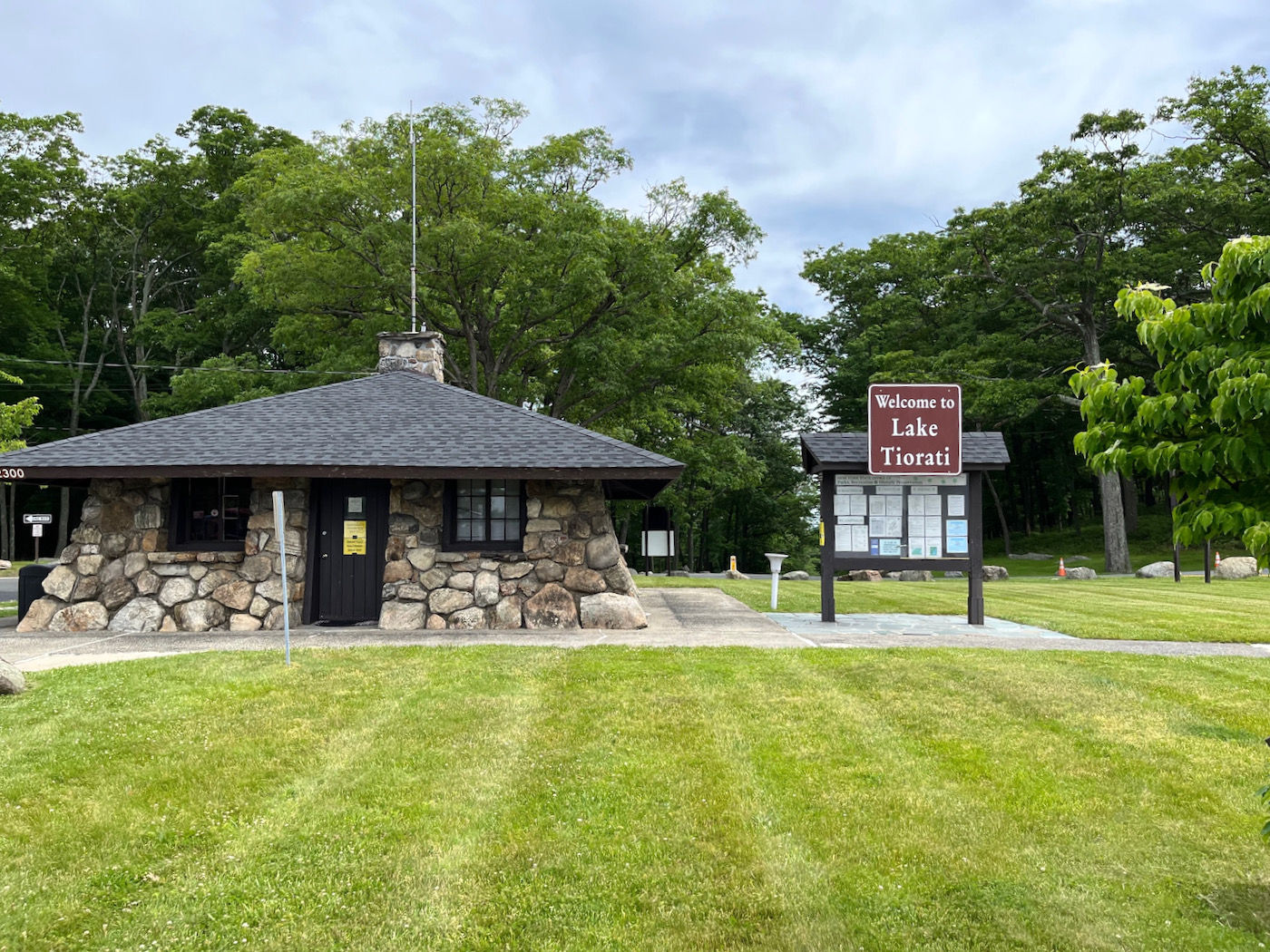 My original attraction to the park was it's lakes. They're ideal for a quick early morning paddle in a canoe or a kayak. When I first moved to Rockland County, I spent many hours paddling an old solo canoe I used to have, either by myself or, once Junior came along, with him seated on my blue cooler in the bow. We did that for a couple years, eventually switching to a larger canoe that could fit the whole family.
Then, as with most things, we drifted in other directions. We've paddled all over the Hudson Valley at this point. It's been a few years since I launched a boat at Harriman. For whatever reason I've been feeling nostalgic so I decided to give Harriman another look this summer.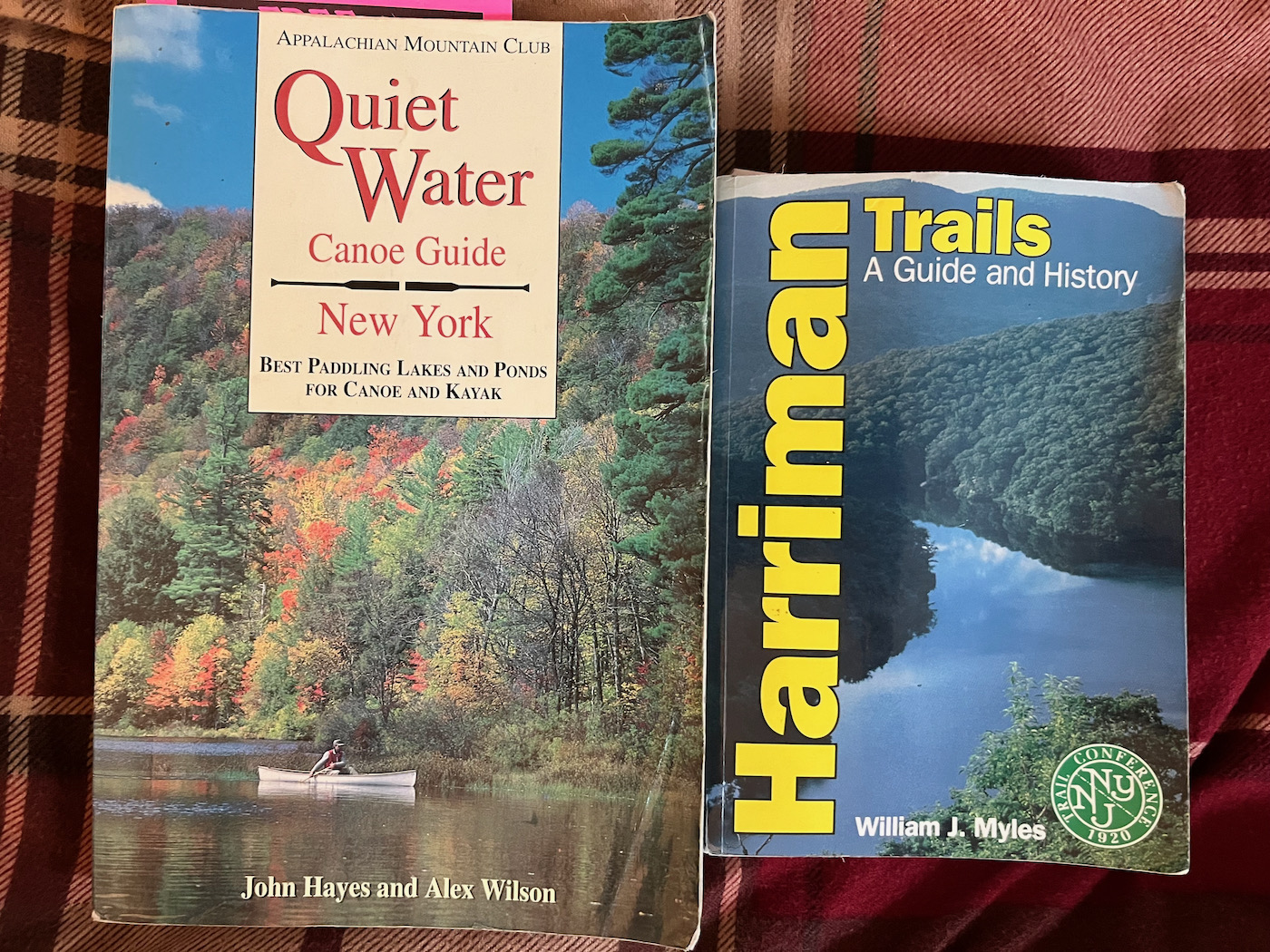 My old solo canoe is upstate with my sister nowadays, so I loaded one of my kayaks on the roof of my car and drove up to Harriman this past Saturday. As a state park, Harriman has lots of rules. For instance, all watercraft have to be registered and you have to be ready to prove to Park Rangers that you have a safety whistle and enough PFDs and paddles for your boat's maximum capacity.
I made sure all my ducks were in a row before entering the Park Rangers' office at Tiorati Circle on Seven Lakes Drive. I filled out the paperwork and paid my thirty five dollar fee and the Ranger handed over a sticker to go on my boat. On my way.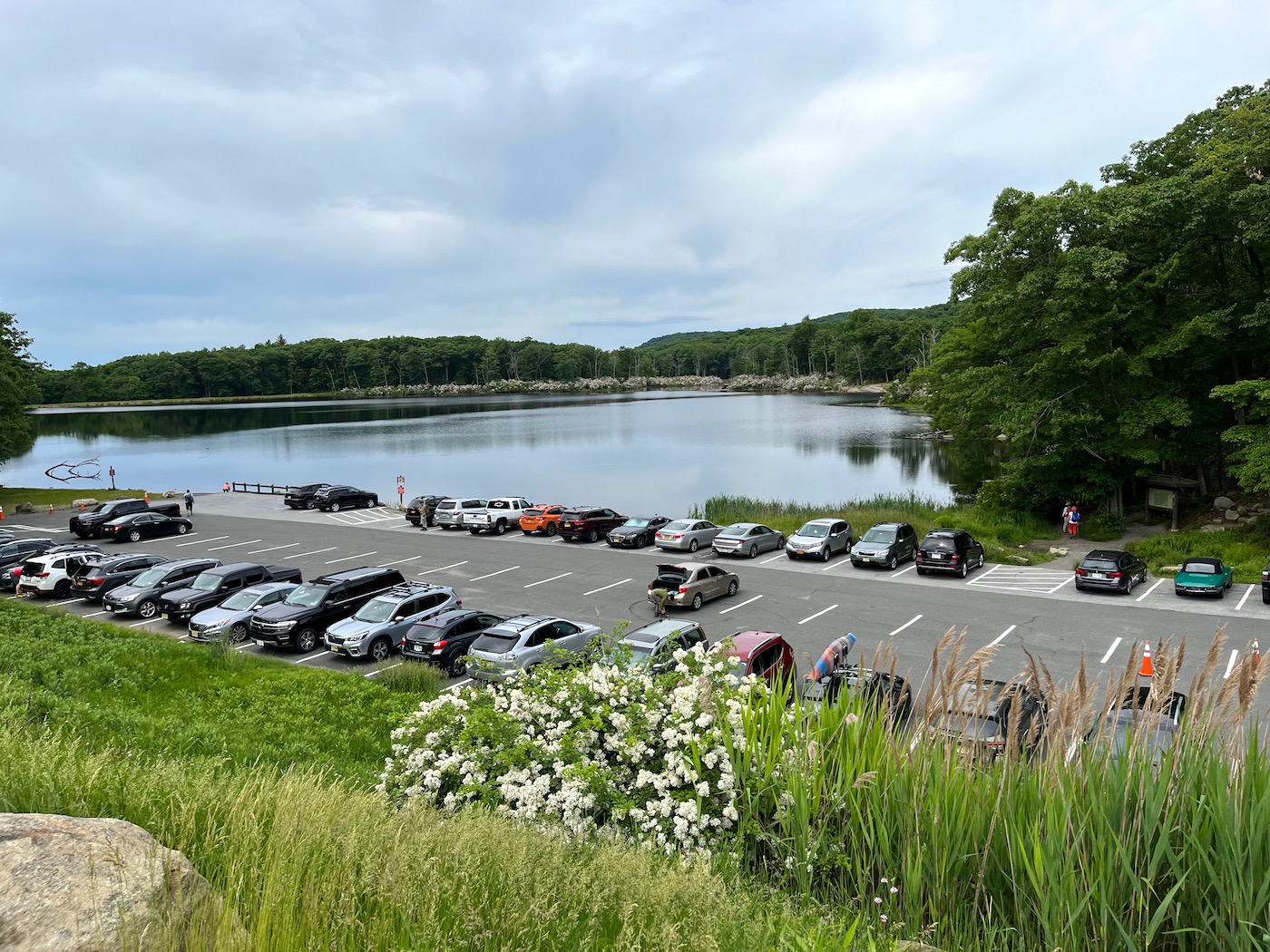 One of the downsides to Harriman in the summertime is that the place gets crowded. There are times when you just cannot find a parking place anywhere. Lake Skannatati has a particularly small parking lot. Additionally, there is a popular hike that starts there so it's usually crowded. I'd gotten up pretty early so I figured it was worth checking. The lot was maybe a third full when I got there. I got lucky with a spot right next to the launch.
As I was getting ready to paddle, a nice lady from New Jersey pulled up with a sleek little one place canoe on top of her car. It reminded me of my old one. We chatted a bit about lightweight and solo canoes and it turned out she was a freestyle canoe instructor.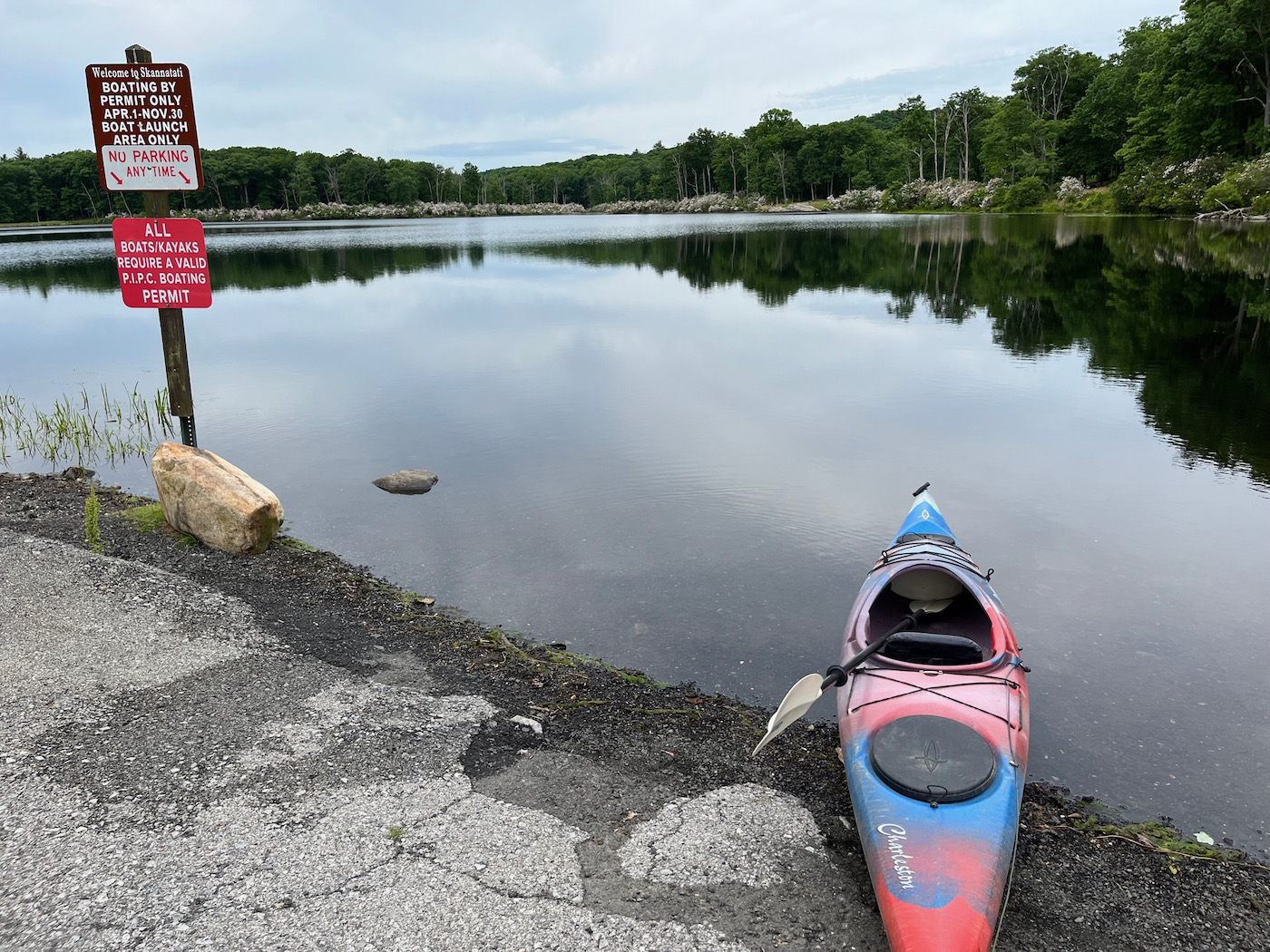 She told me about the Adirondack Canoe Symposium taking place in July at Paul Smith's College. She is putting on one of the seminars there. Seems like it might be an interesting event. I may attend myself. If anybody goes, tell them NYSkiBlog sent you. Later on, I spotted her practicing some small radius turns and other fancy maneuvers out on the water and I can testify that her strokes are legit.
Once out on the water, all was peaceful — apart from the sound of the occasional motorcycle on Seven Lakes Drive. I started out following the shoreline around the north side of the lake.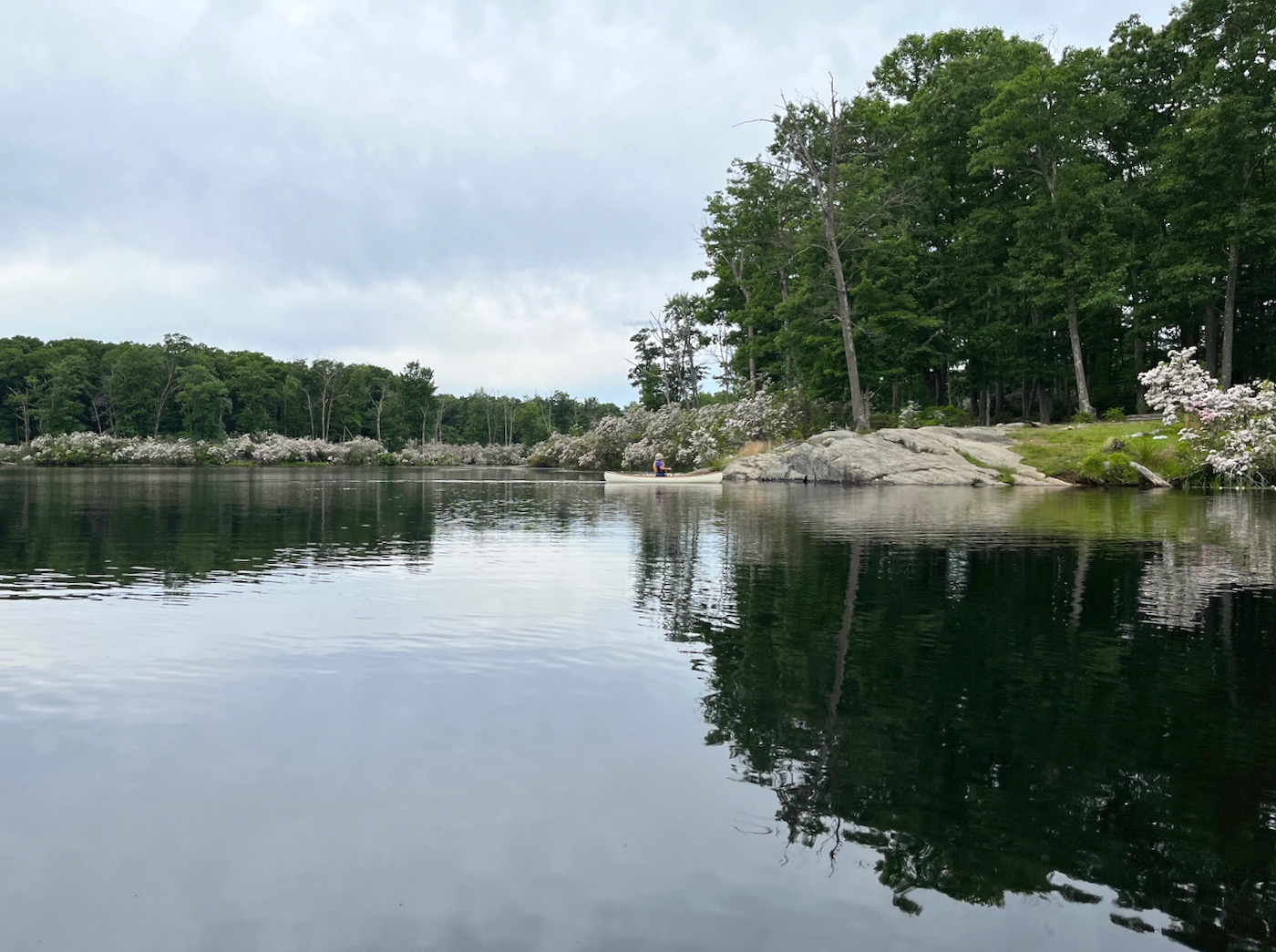 It was a beautiful day to be paddling Lake Skannatati. The sky wasn't bluebird but it was a warm day and the sun managed to penetrate the clouds. All the purple and white flowering bushes lining the shore made the scene. I think they were lilacs but I'm not much of a flower guy so maybe they were some kind of laurel. In any case it was an impressive display.
There weren't many people out on that first lap — a couple hikers sitting on a rock, one guy fishing in the back bay. I spotted a lone deer up to its belly in water. I tried to be quiet but scared it away anyway.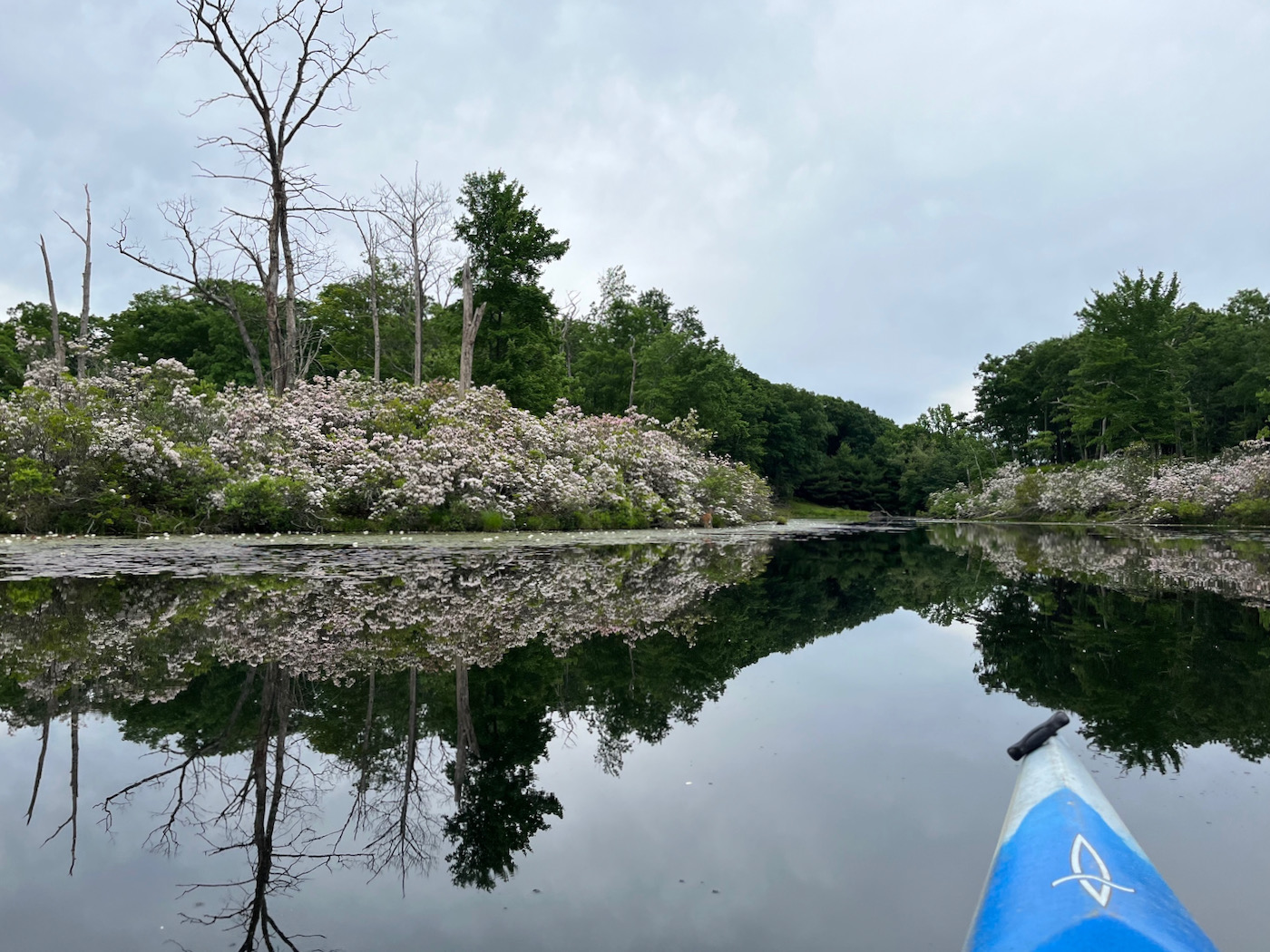 I continued to trace the shoreline all the way around to a small dam near the southwest corner of the lake. I paused there at the little slipway where Skannatati's overflow feeds a small brook that snakes away into the forest. You're far enough away from the road there that all you hear is the sound of the moving water. It's nice.
After that first lap, I did another one, and then another. Then I did a couple of fast crisscrosses back and forth from one side to another, making my own fun. I spent a little time just sitting out in the middle, watching motorcycles and road bikes and RVs go by on Seven Lakes Drive, reflecting on the great resource that is Harriman State Park.
Skannatati isn't a large body of water. My guide book says it's only fifty acres but it's a nice spot, especially when the lilacs (I think) are blooming.