As a Northeast skier, I'm used to variable conditions. Soft slush beneath a falling wintry mix? I'll take it. Groomed granular over icy hardpack? I'll hit it while it lasts. Week-old packed powder? If it holds an edge, I love it.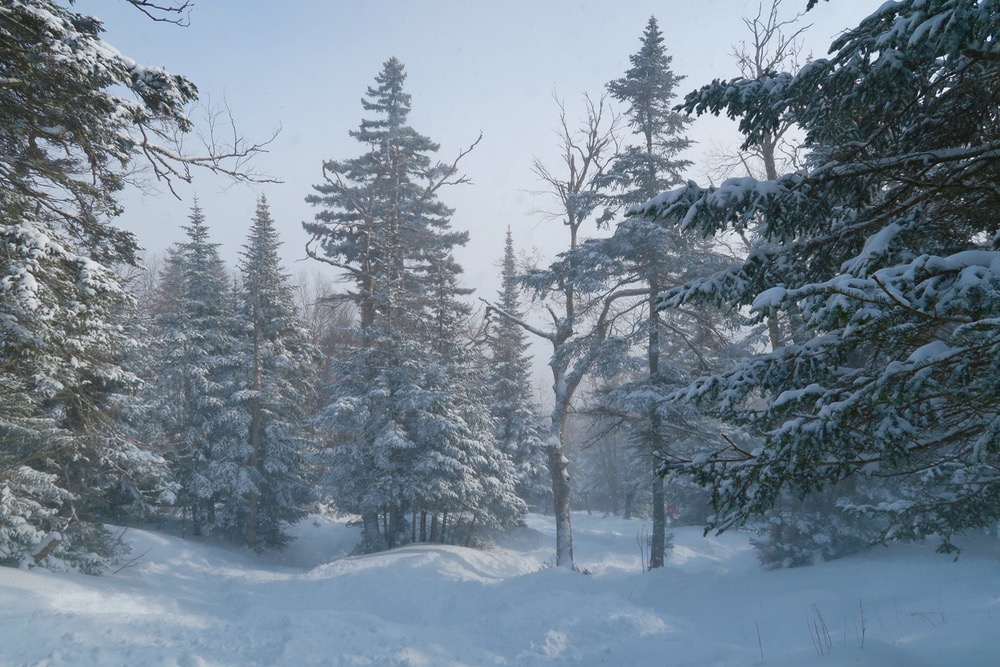 But there's only so long a snow junkie can go without a fix of the untouched and pure stuff, so I loaded up the Jeep and made my way to the far north last week, where the forecast called for six inches at Jay Peak, and a foot at Mont Tremblant. The promise of fresh pulled me north.
Skiing in Canada isn't a day trip for those of us who live at the bottom of New York State, so I worked in a couple of stops along the way. I skied Hunter with Icecoastchef on Wednesday, and ripped groomers solo at Okemo on Thursday.
But those were appetizers for two main courses – the first was a Friday at Jay Peak following a storm that dropped more than five inches, with two more falling throughout the morning. Windspeeds at the top were ridiculously high, causing me to wait out a 45-minute windhold for my first-ever ride up Jay's tram, and the top mountain was wrapped, yet again, in the seemingly-eternal Jay Cloud , but it was worth the wait, as I spent the morning doing some of the softest laps of my season to date.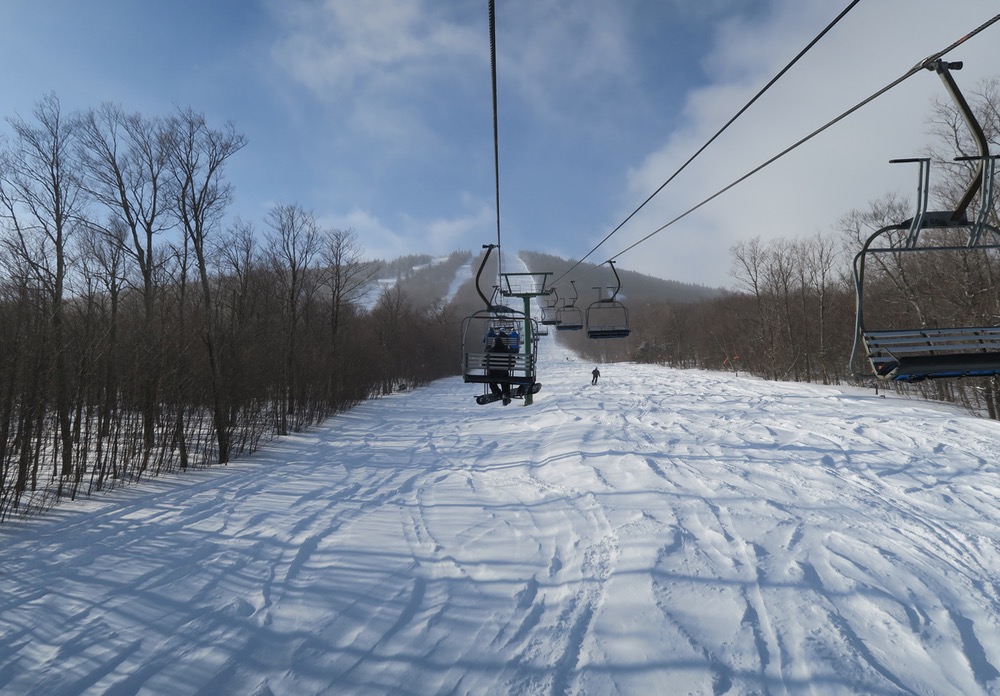 I started the day skiing Stateside, where I did a few runs off the Bonaventure quad down Powerline and Upper Milk Run before heading over to the Jet triple and ripping Hotshot Derick and U.N. The snow was deep and soft, but there was a treacherous layer of bulletproof ice beneath the fresh snow and it only got slicker as the day worn on.
I decided to spend the rest of the day in the glades. My plan was to take an early lunch then start skiing again when the rest of Jay's Friday visitors would head in for lunch. It's usually a good plan, but I didn't account for the severity of the cold and the winds, which soon closed every detachable lift on the mountain – which meant I was limited to the Metro Quad, the Taxi Quad, the Bonnie, and the Jet – and I was cut off from the right-side glades such as Beaver Pond. Still, I had a blast bumping through tree runs such as Vertigo, North Glade, and Canyonland.
I was wiped from my first glades of the season and decided to call it a day around three o'clock and begin my 3 ½ hour drive up to Mont Tremblant. My plans were stymied yet again by the below-zero temps. When I put the car in gear and drove a half a mile and my engine began to overheat. Was it the ice gathered on my grille? Maybe the cold had messed with my thermometer?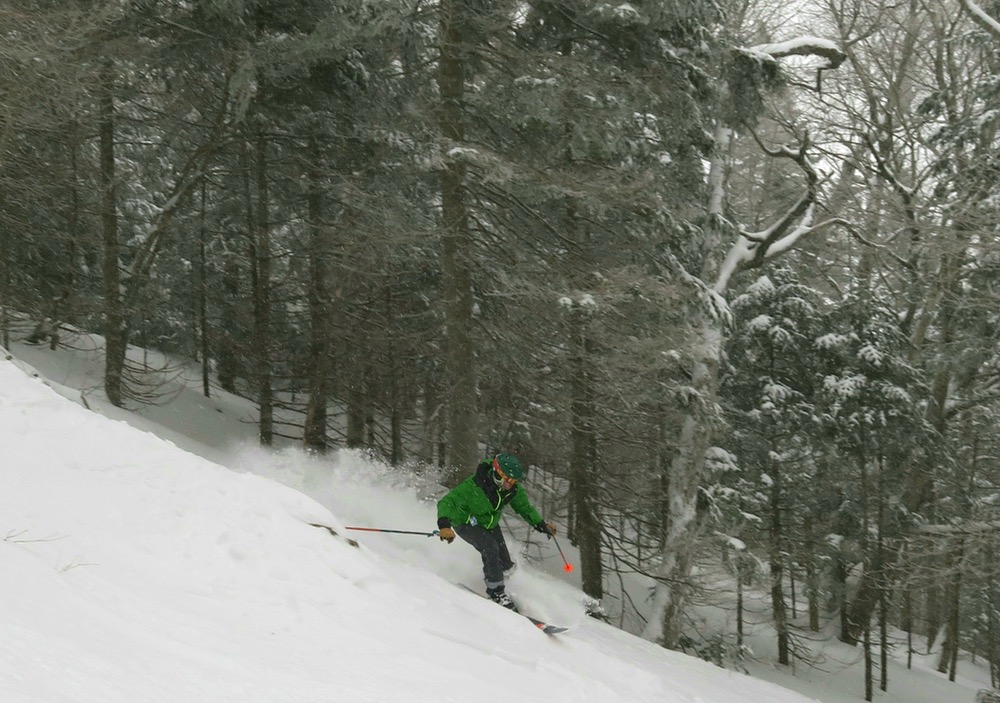 Either way, I knew better than to drive with an overheated engine, so I called AAA to arrange to a tow to the nearest mechanic, eight miles to the west in Montgomery Center. But the garage was slated to close in an hour and the owner told me they wouldn't be able to get to it until Saturday morning. After about 45 minutes of sitting in my overheated, unheated car, I was shivering uncontrollably and decided to find a room at the resort and arrange a tow for early the next morning.
Turns out my antifreeze had frozen. I didn't know that was a thing, having weathered multiple days of below-freezing temps before, but apparently the mixture that mechanics use in New York City isn't the same used by those in Northern Vermont and Canada.
Nineteen hours and six hundred dollars later (half for a last-minute room and half on repairs) I was back on the road toward Mont Tremblant. I thanked Derek at Lutz's Automotive for taking the time to put my car in a warm bay, defrosting it, and flushing the system before refilling the cooling system with a 60/40 mixture more suited to my habit of driving through frigid mountains – if you're ever stuck in Northern Vermont, I highly recommend the place.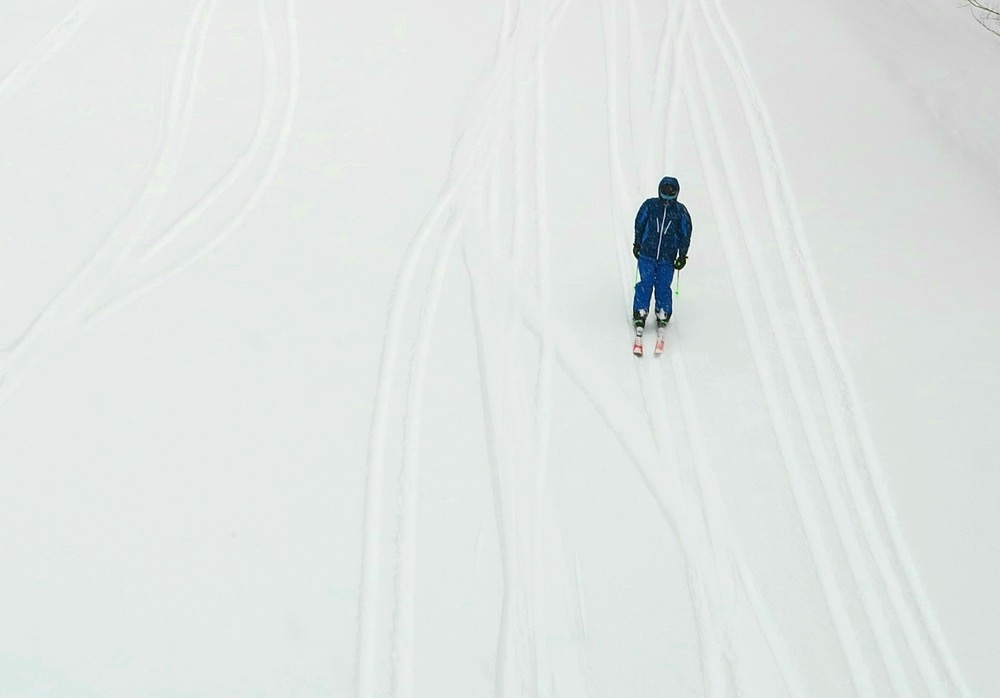 Sure, I'd missed a day of skiing, but that was okay because the fresh snow that Quebec was expecting began falling early Sunday morning and would last into the next morning.
Sunday was pure joy, as I again met up with IcecoastChef and his friend Evan, and we spent the bulk of Super Bowl Sunday exploring Tremblant's exciting array of gladed terrain. This was why I drove all this way, exposed myself to unreasonably cold temperatures, and remained unphased by an unexpected repair bill – I was finally skiing trees again.
We began the day by avoiding the crowds at the main village base and took the Porte du Soleil triple near parking lot 2, where we were able to skate across toward the Soleil chair, allowing us access to the North side and the Edge side. We bounced through long glades such as Emotion, Sensation Haut, and Reaction.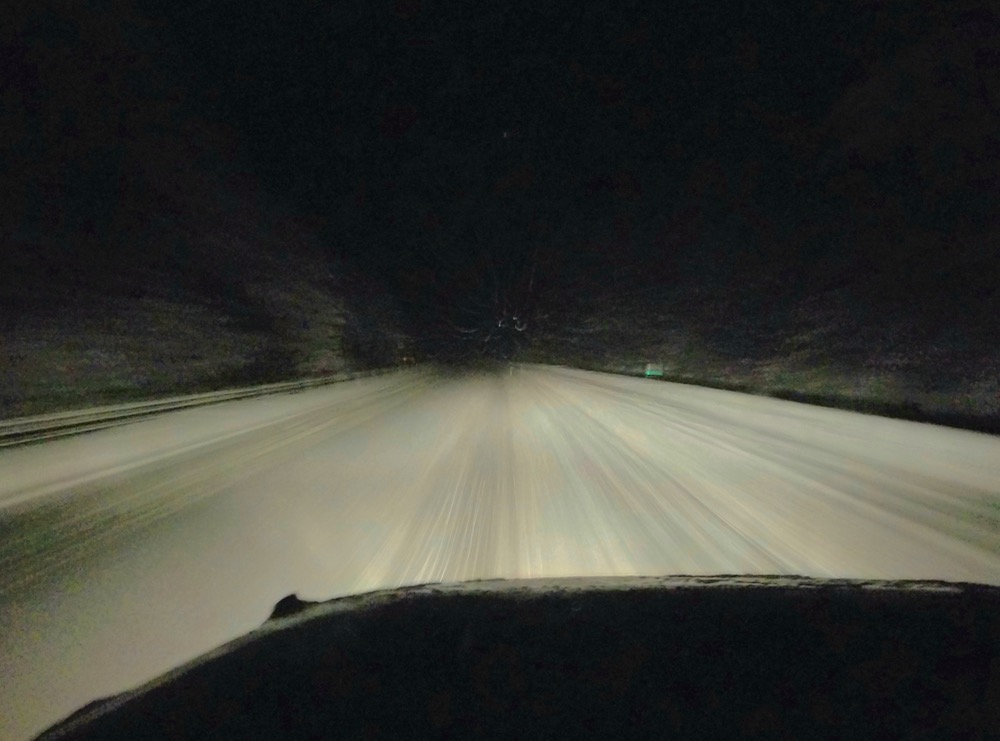 It was another day of semi-deep powder over impenetrable ice, so after a few groomed on Jasey Jay Anderson and Kandahar, I switched over to the glades for the rest of the day. One of the first tree runs I had confidently skied was the relatively-short Buzz, which cuts directly beneath the Duncan Express chair. It was a joy to be able to return to such a formative tree run almost two years later, where I cut through it with much more confidence.
And when the time came to get back in the car for my long drive home, I took a lazy, winding path down the frontside and down the condo-size blue cruiser of Chalumeau, which lead right back down to Parking Lot 2 and my trusty Jeep, Dookie.
And as I loaded my gear up and got back on the road south, I tuned into a French Canadian alt rock station and sang my ass off for the first portion of my long trip ahead. The snow had been falling all day and would continue to fall, turning a 7-hour drive into a 10-and-a-half hour white-knuckled ordeal of slippery conditions.
But I wasn't worried. Big knobby snowtires and 4wd are about the best things to have in that situation. The trip was long and exhausting, so I loaded up a bunch of my favorite podcasts – the best prescription for drawn-out road trips which require mental alertness. I'd just had two of the best days of my season, and not even the pitch black of a snowy, empty Northway could spoil my mood. I'd gone north looking for cold and snow, and even though it killed my car for a day, I'd found it. Mission accomplished.