With the Technoalpin Snowfactory running in full cry, I heeded the siren call to Mount van Hoevenberg for opening day. Leaving right after Thanksgiving dinner, the traffic was relatively easy, and I arrived at my lodging spot around 10:30 PM. After decompressing from the drive, I fell into bed.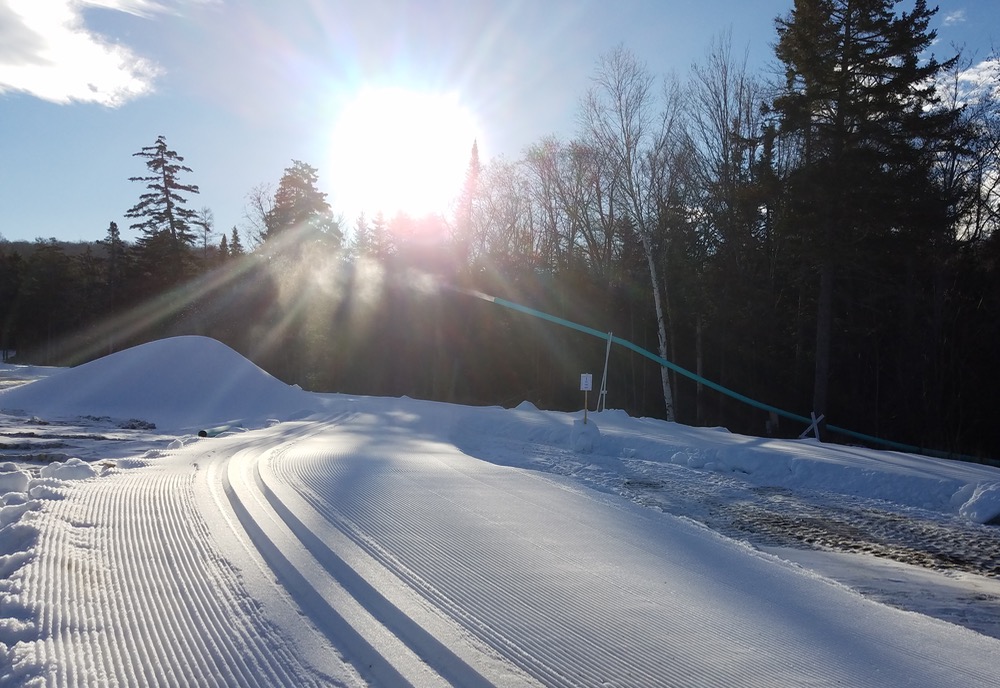 On Friday morning, there was a glistening 1000-meter loop of machine made snow. It might not sound like much, but the Snowfactory was still cranking out crystals as the temperature hovered around 40 degrees.
Perhaps it was a turkey hangover, but van Ho was quiet in the morning: perhaps 8 other skiers were traversing the loop. Among them was two-time Olympian Robert Douglas and his family.
After a few laps around the loop, they headed to the Flatlander loops, where the grooming crew had rolled two inches of natural snow. The Flatlanders were "at your own risk" according to van Ho's Facebook page.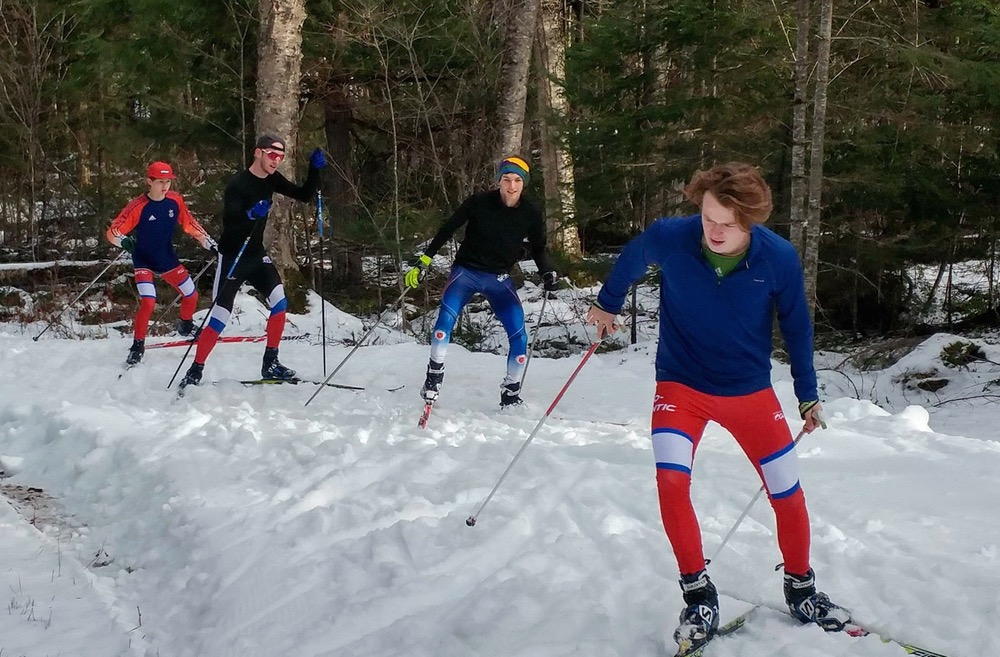 Although I've skied the cross-country loop at Gore, this was my first experience on 100% machine made snow. The loop had an 18 – 24 inch base of fairly large crystals. In places, especially the little uphill at the far end of the loop, the snow was pretty much mashed potatoes. The down hill heading towards the lodge was decently packed. There was dirt in the snow here and there. All in all I'd call it good early season conditions.
After a half dozen laps, I heeded Douglas's suggestion and the siren call of the Flatlander. Crossing the stadium was the worst. As you went into the woods, the trails improved. The exposed rocks were easy to avoid.
After skiing the Flatlander Extension, I headed up Campground, which was well covered. As the sun got higher, the snow softened and the trails became a bit more sketchy, so I returned to the machine made loop.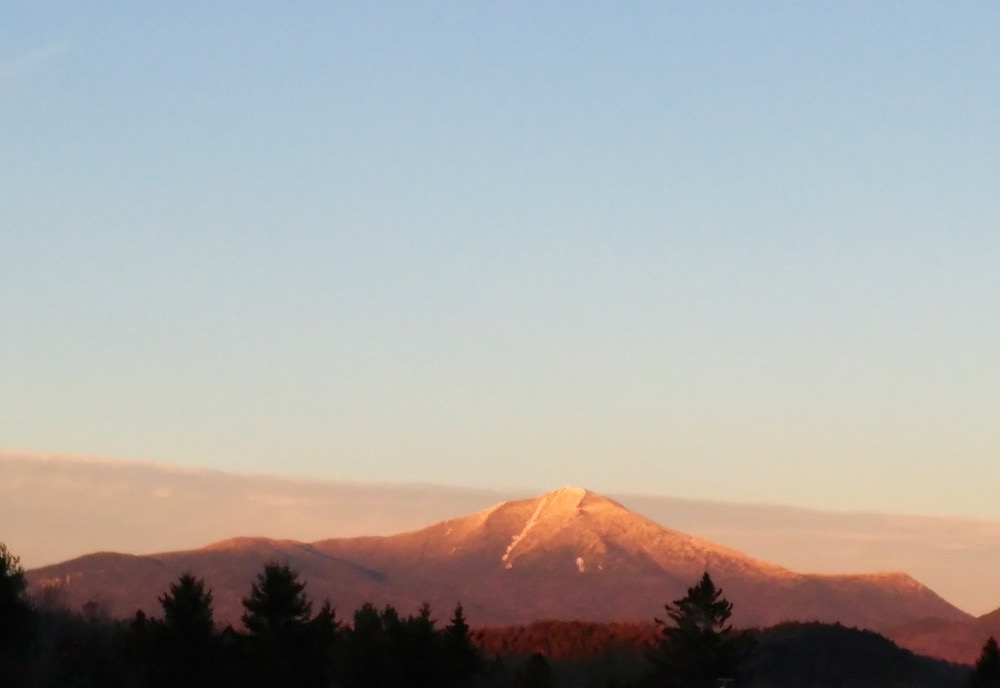 When I stopped to eat lunch, van Ho began to get busy. Two dozen NYSEF juniors arrived with their coach. People that I see every winter trickled in. I finished skiing 15 miles with my Peru Nordic teammate Joe Korzenecki, who nailed it when he said it's not just the skiing, it's the people you're with.
After putting in a few more miles on Saturday, I headed south back to reality. So, is going around in circles for four hours worthwhile? I turned right so many times, I'm ready to race NASCAR. Everyone's looking to bliss out on endless trails. But the short loop of soft, coarse snow, and skiing the contours over an inch of packed powder was a great way to focus on form, a cool dichotomy to start ski season. I recommend you give it a shot.